This is the American Girl Gift Guide you've been looking for!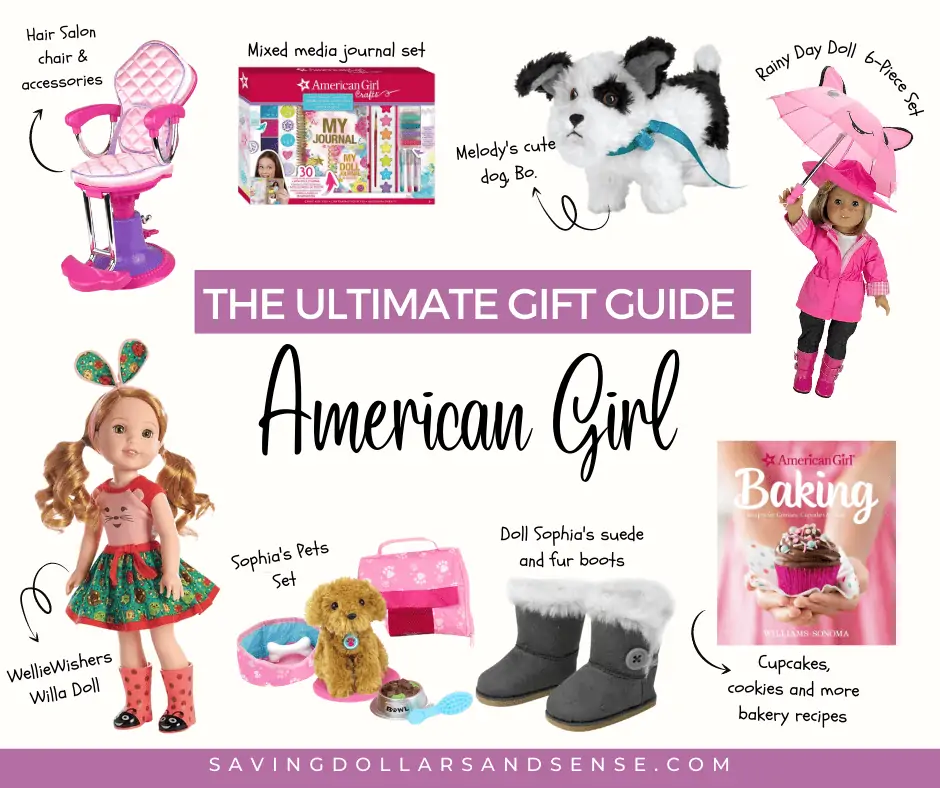 Check out all of the best American Gift Gift Ideas below to find the perfect one for the person on your list this year.
American Gift Gift Ideas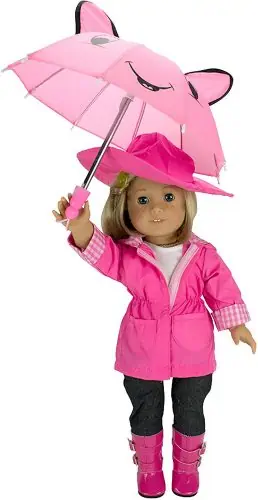 This Dress Along Dolly Rainy Day Doll Outfit is perfect for American Girl and any other 18″ Dolls. The 6 piece set includes raincoat, umbrella, boots, hat, and shirt.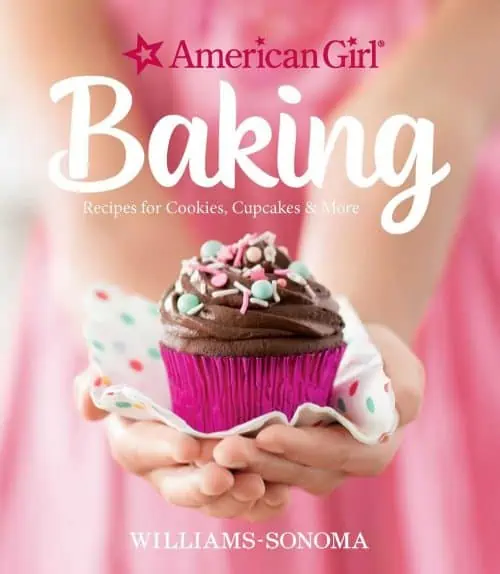 Bake Like You Mean it! Williams-Sonoma and American Girl have partnered to bring you American Girl Baking – the perfect book for the girl in your family. It's packed with 40+ delicious, easy-to-follow recipes fit for any occasion, or just because you wanted to bake something!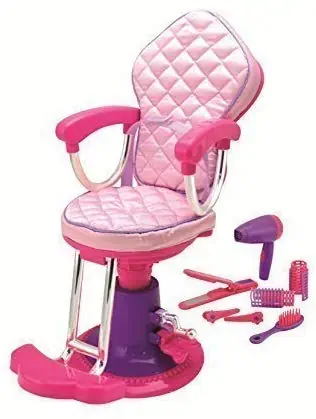 This salon chair is the perfect size for all 18 in dolls. Accessories include; hair brush, 2 hair clips, 2 hair curlers, hair dryer and straightening iron.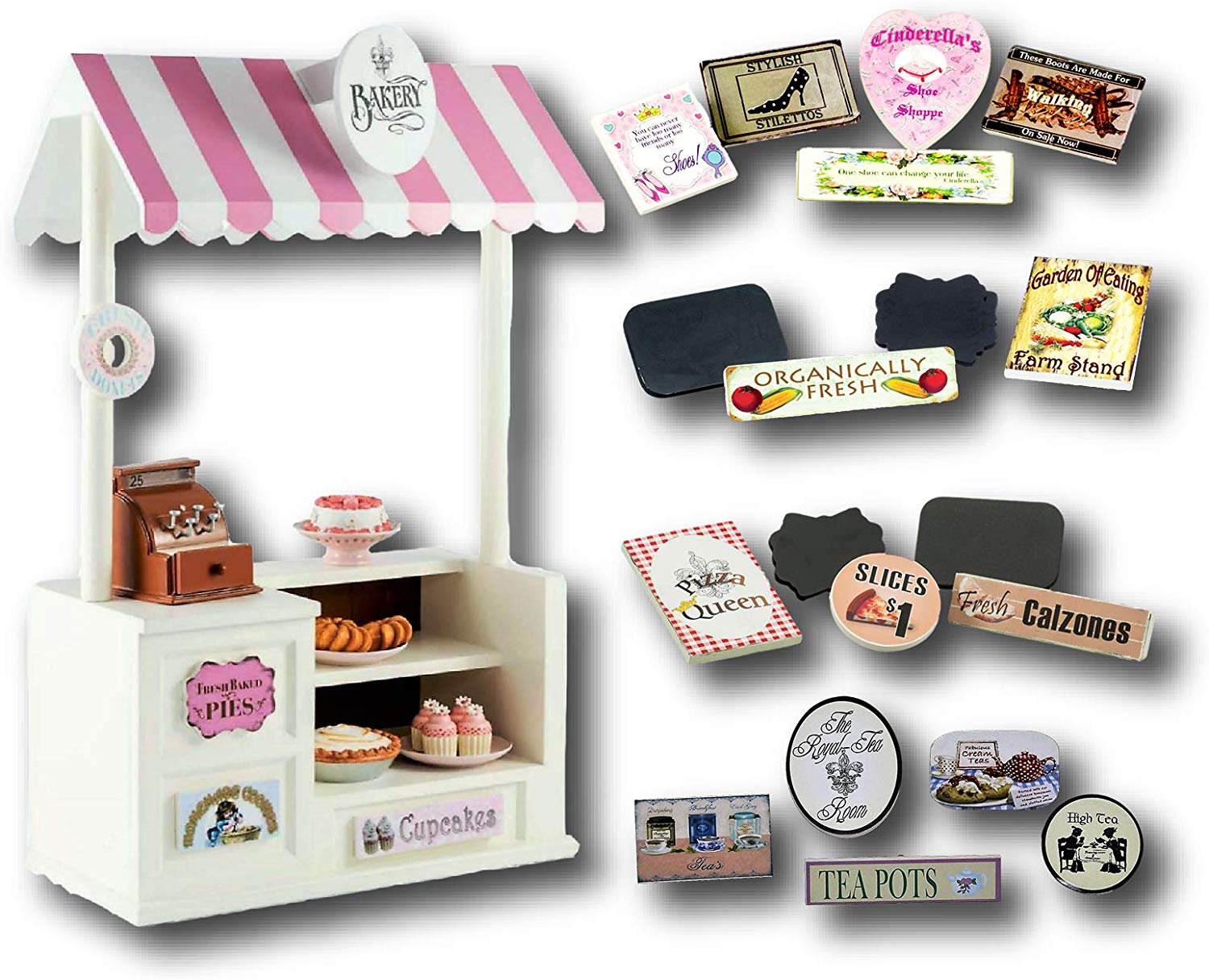 Wooden Concession Bakery
This concessions bakery set is so adorable. There are so many added details that make this set a great addition to any American Girl collection.
Your child can enjoy winter with her doll in this winter clothing set. This includes blue and black print long sleeve shirt, puffy white quilted vest, black leggings and matching blue and black print winter boots with elastic laces.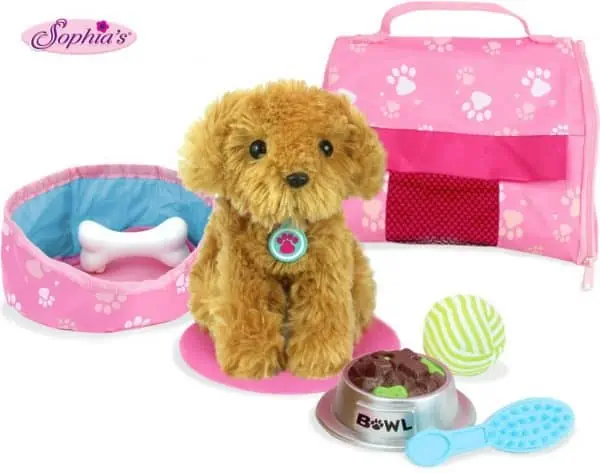 This set includes everything your doll needs to play and take care of her new friend; all packaged into a cute decorative box for hours of play! Now her new friend can travel everywhere with her inside the paw print carrying case with zipper opening and mesh window.
Puppy measures 6 1/2 inches tall and 4 inches wide and comes in a keepsake box for easy storage. Included: 6 1/2″ Plush puppy dog, collar, Leash, food bowl, brush, toy ball, toy bone, puppy bed, blanket and carrier.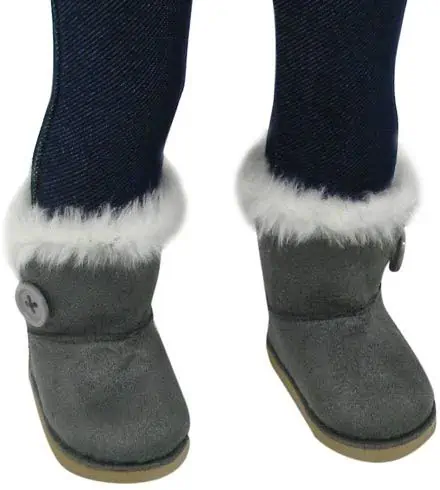 How adorable are these doll boots with white fur lining.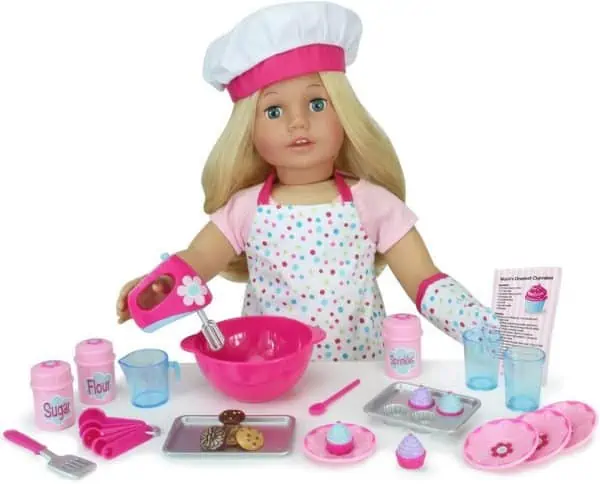 This set includes everything your doll needs to whip up all kinds of delicious goodies. You'll get a baking tray, 4 cookies, 4 cupcakes, cupcake recipe, cupcake tray, 2 cups, 3 ingredient canisters, measuring cup, measuring spoons, mixer, mixing bowl, mixing spoon, 4 plates and spatula.
This Baking Set is great for your doll whether she wants to bake for her friends or open up her very own bakery! Comes in a decorative box that makes this one a great gift idea.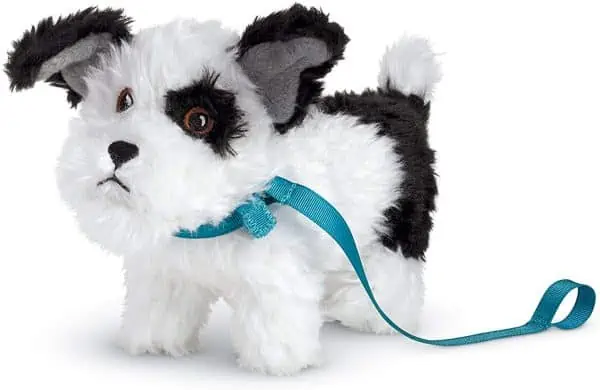 Bo (short for Bojangles) is a cute, scruffy black-and-white dog with one bent ear. He has a warm embroidered face and a blue collar with a bow that unfolds to become a leash.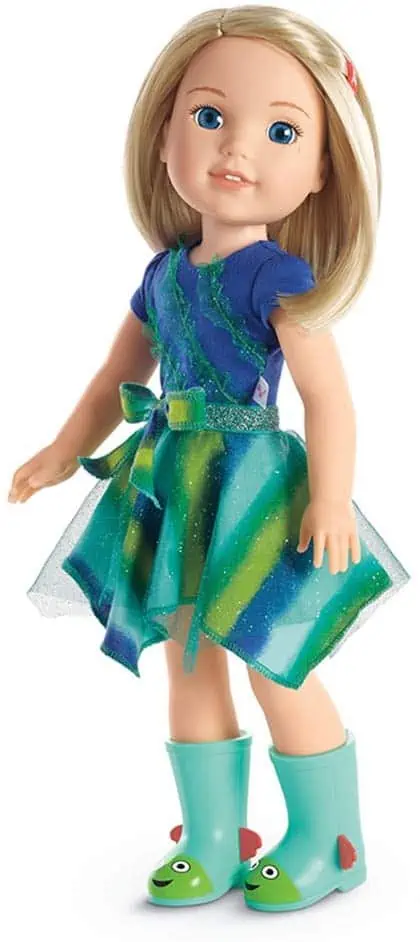 Camille adores the ocean and she's the one her friends turn to when they need someone to listen. A tie-dye print skirt with a handkerchief hem, a glittery mesh layer on top, and a bow at the waistband.
This 14.5″ (36.8 cm) doll is sized just right for younger girls. She has blue eyes, a freckle on one cheek, and silky blond hair that can be brushed and styled.
Pink Butterfly Closet Ballerina Dress
This is the perfect gift for the little ballerina on your list. This set includes skirt, panties, and ballet slippers. (Doll not included.)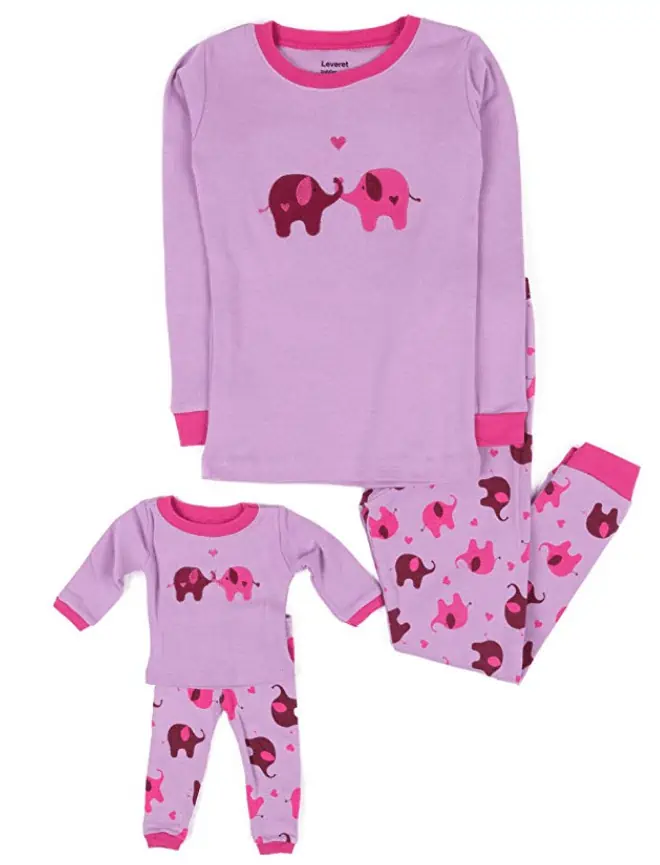 These pajamas are made from high quality, natural cotton. Tag less label for extra comfort. Soft and comfortable for your little ones. Matching doll pajama same high quality. Fits approximately 18″ doll.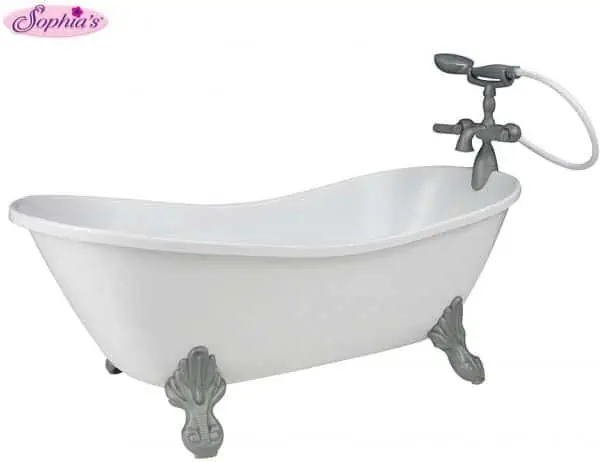 This bathtub doll playset is the perfect set to play with your 18 inch doll or favorite plush toy!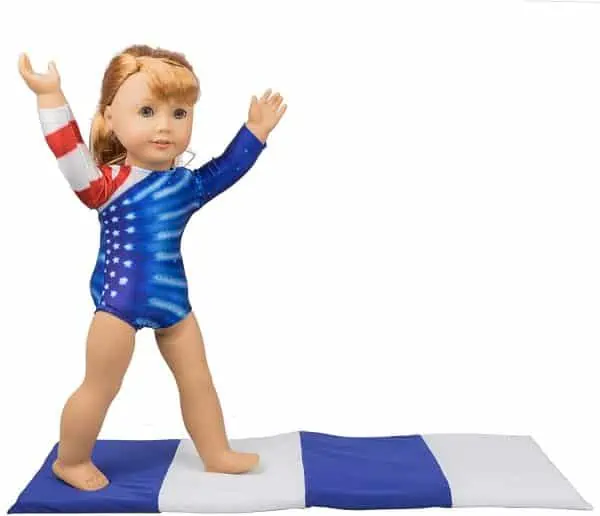 This gymnastics doll outfit will turn your doll into a Team USA champion! The gymnastics 2 piece set includes red, white, and blue leotard and tumbling mat.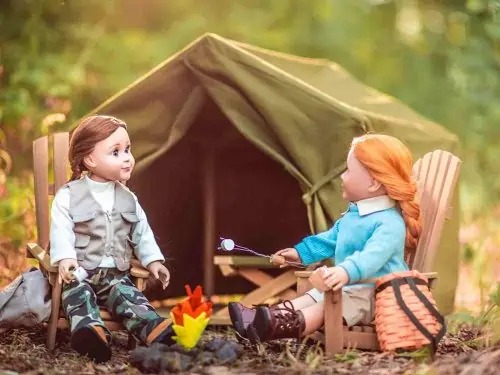 This Jane Goodall doll tent and cot set is so realistic and perfect for outdoorsy fun!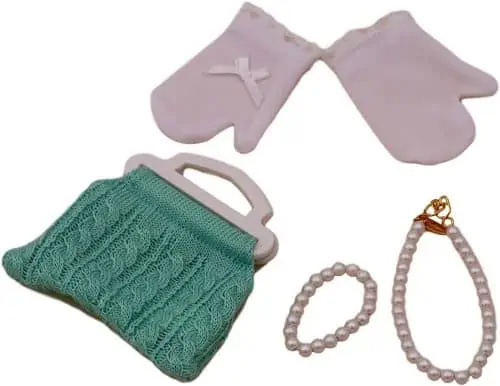 Maryellen's Purse, Gloves and Meet Accessories
American Girl, Maryellen's accessories are just right for adding an elegant touch. The set includes:
A pretend pearl necklace
A matching bracelet
A crocheted purse
White gloves with lace trim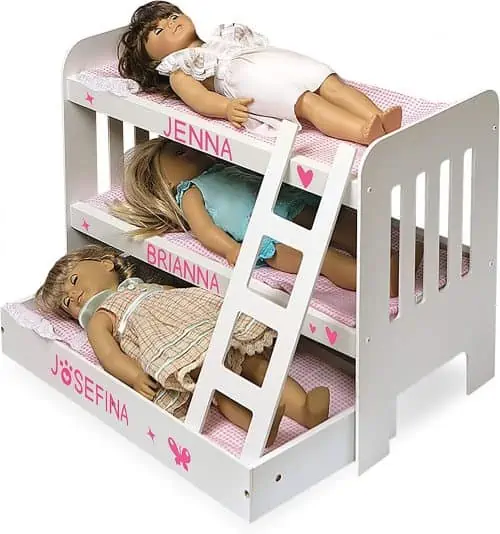 Trundle Doll Bunk Bed with Ladder makes it One. . Two. . Three. . . Time for Bed! Personalize with pretty shapes and your child's name (or favorite doll's name) using the free, self-adhesive decals included! Features two bunks and a pullout bottom platform with a third bed for another friend or a stuffed animal.
The wheeled trundle makes a handy storage drawer, too. Includes soft and removable, padded mats with attached pillows and a fun ladder. For Dolls up to 22-inches in the Bunk Bed and up to 18-inches in the Trundle Bed.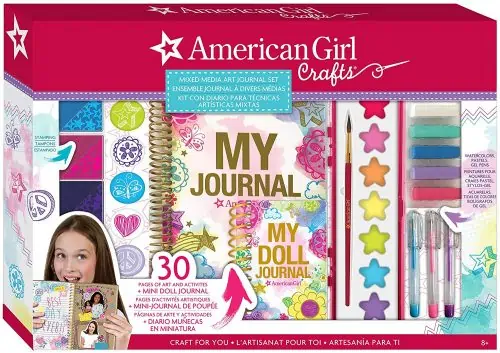 Show off you and your doll's creativity with matching journals. Dream big with your paints, pastels, inks & stamps and pens.
Includes 30 sheet sketch journals for you and your doll, easel for you and watercolor sheets for you and your doll, watercolor paints and brush, chalk markers, pastels, ink & stamps, and instructions.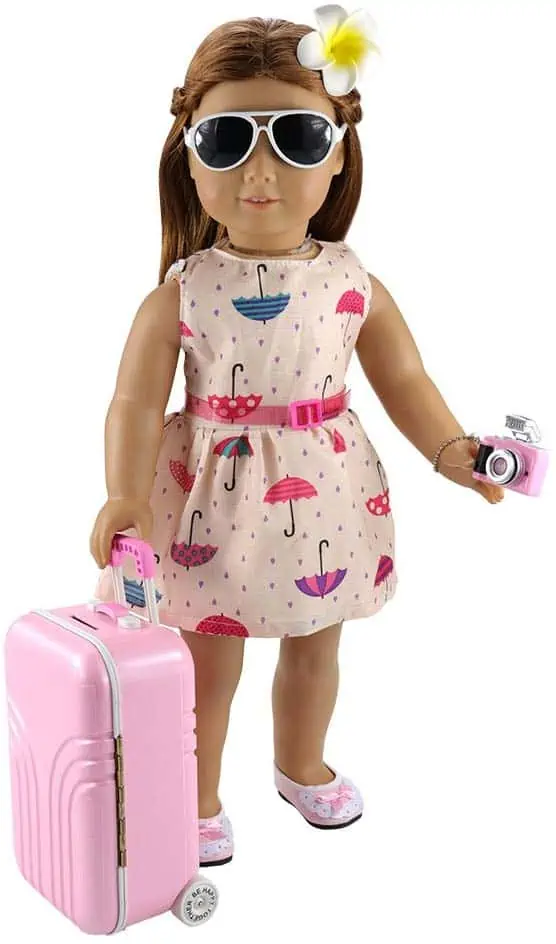 This travel set suitcase for American Girl dolls includes a pink suitcase, pink camera, sunglasses, playing cards and a flower hair clip.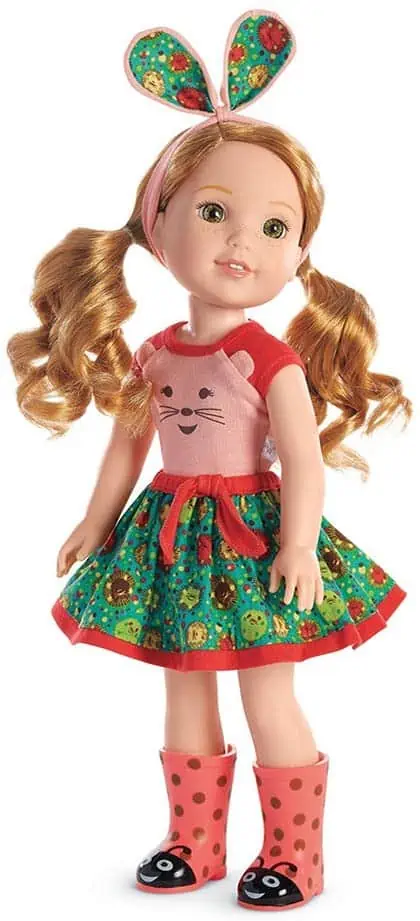 Willa has a love for animals and is sure to be the first one up a tree-and the last to turn away a furry friend. This 14.5″ (36.8 cm) doll is sized just right for younger girls.
A hedgehog tee with a sweet printed face and dimensional ears. She has hazel eyes and silky strawberry-blond hair in long pigtails that can be brushed and styled.
Looking for more great gift ideas?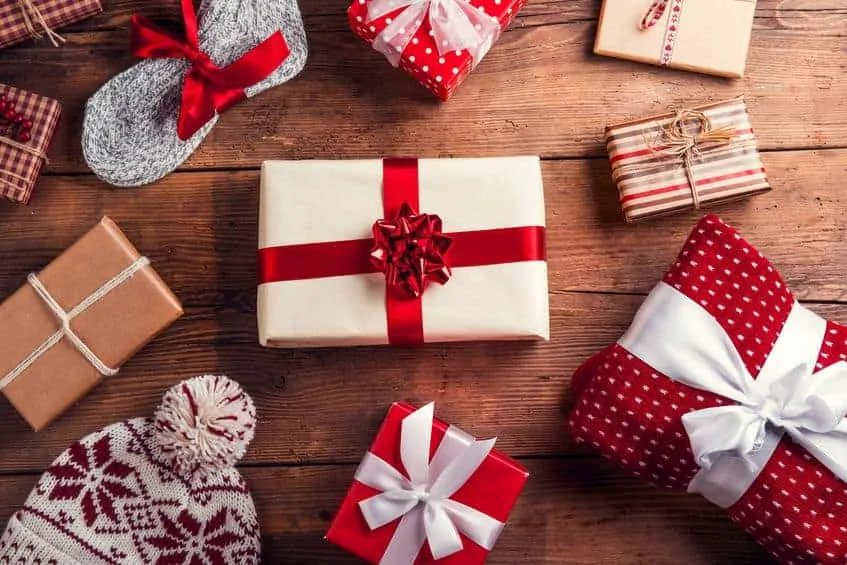 Check out all of our Saving Dollars and Sense Gift Ideas below: