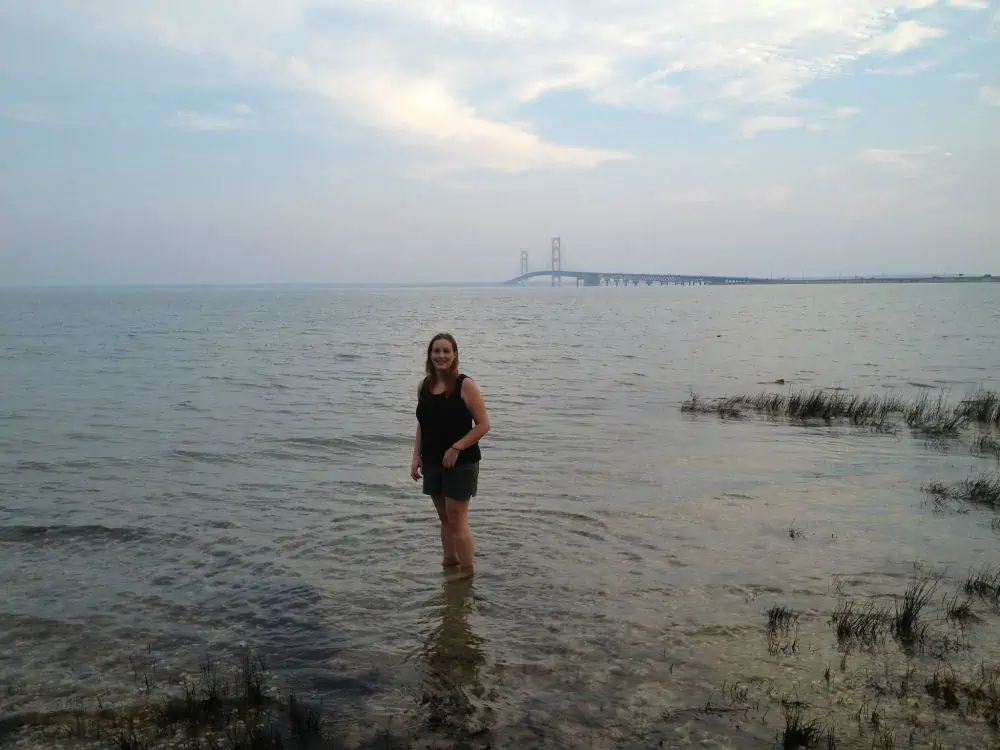 A lot of changes are getting ready to happen for my family in the coming weeks as my son prepares to leave at the end of the month for Basic Training for the United States Air Force.
If I am being honest, it has been hard for me to come to grips with the fact that my baby boy is already grown and ready to make his own way in the world even though I know he really is ready for this next chapter even if I might not think I am.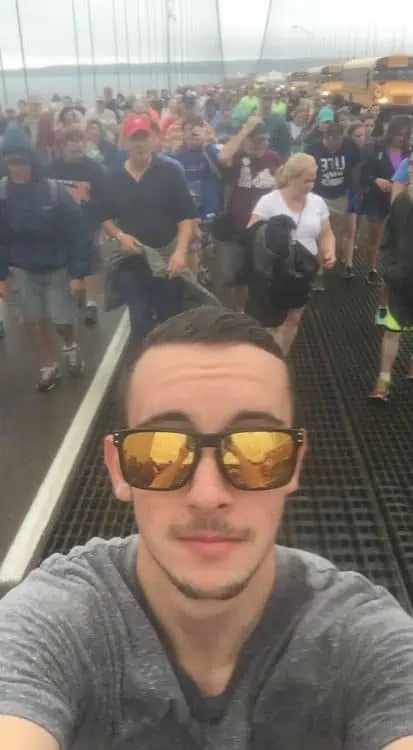 We have been taking advantage of the time together before he leaves and this past weekend we enjoyed a quick trip Michigan's Upper Peninsula for a family camping trip with grama and papa and my sister's families.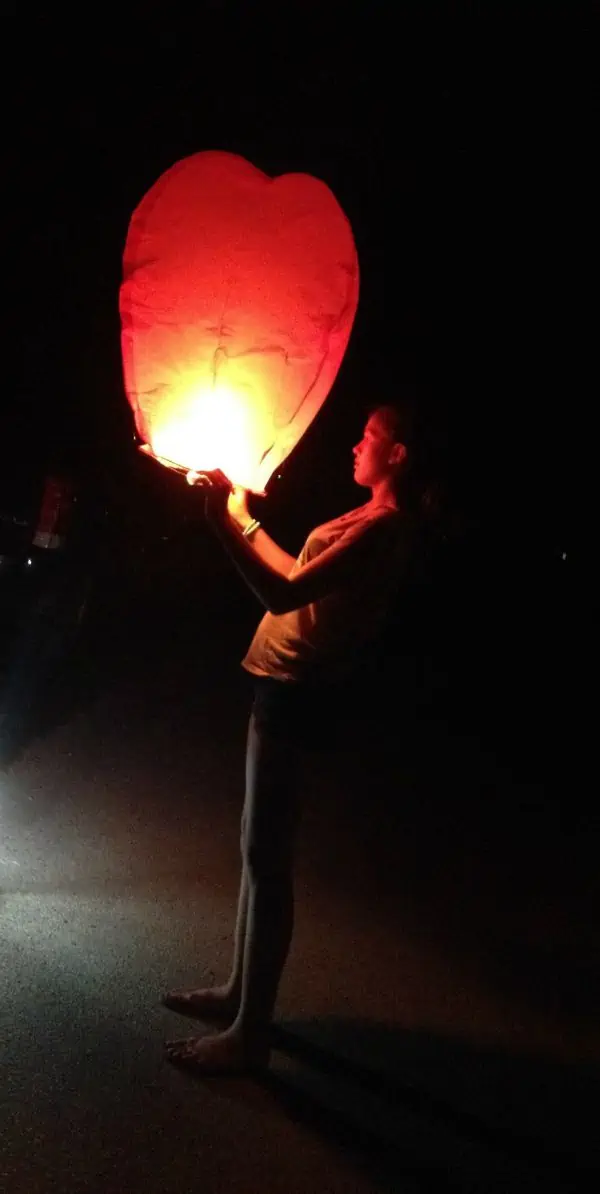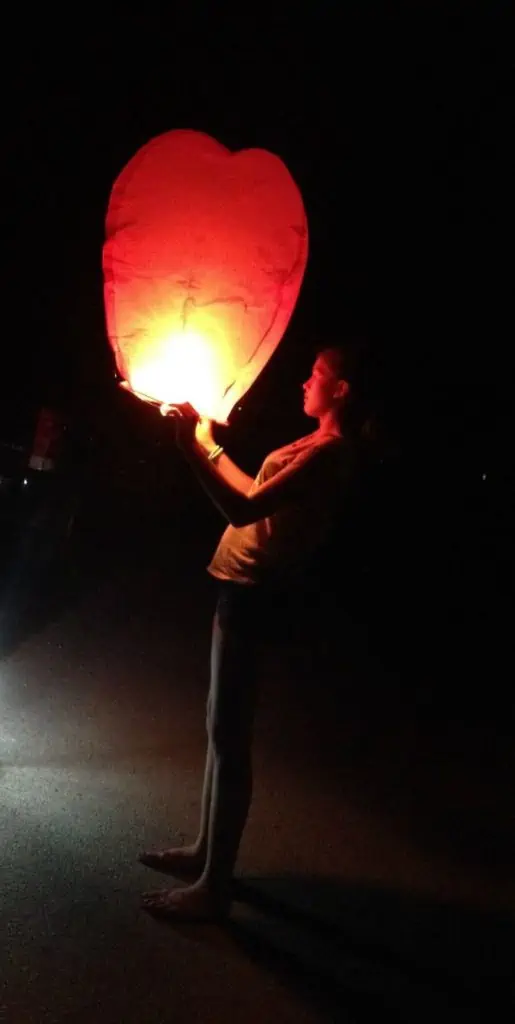 It was such a great time and I loved seeing these lanterns light up the sky!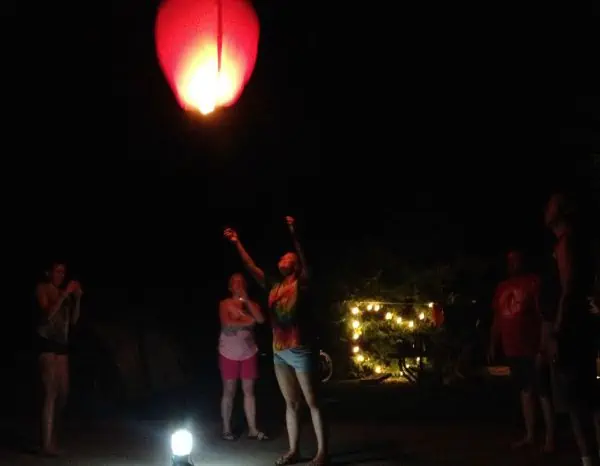 I turned my laptop off and forgot all about my phone (except to take a couple of pictures) for the entire time and it was AH-MAZING!!!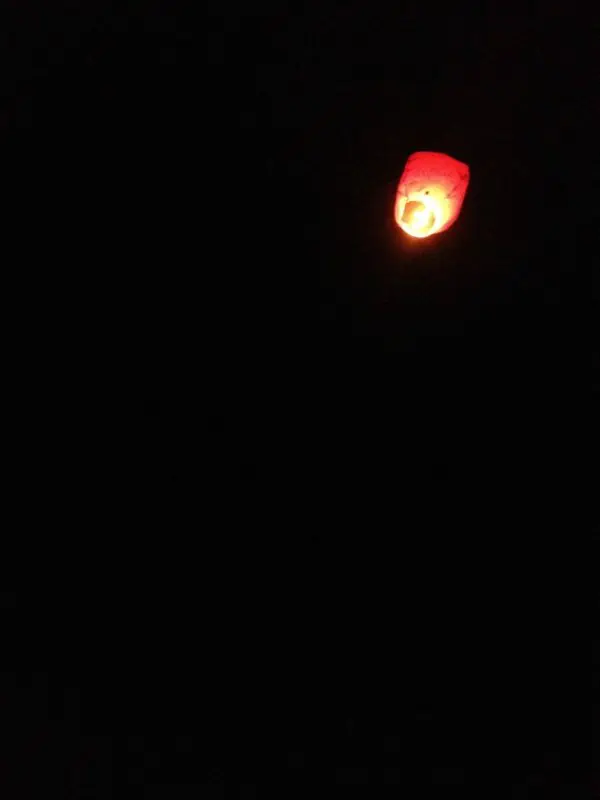 There is something so refreshing about waking up in the middle of the woods to the sounds of nature and having nothing to do but be together.
In fact, I highly recommend everyone try it for at least 24 hours….no phones and no laptops.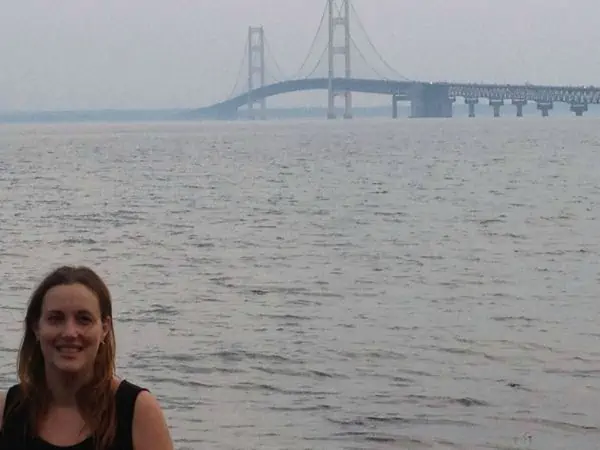 The first thing we had to do was check out the lake.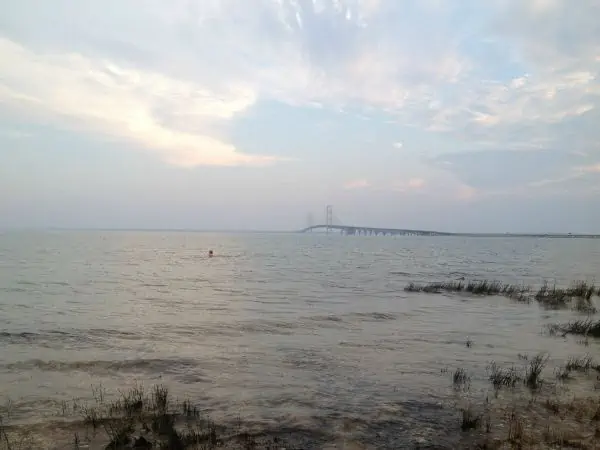 Of course Rich couldn't wait to swim, I wasn't nearly as brave the first day.
The water was a bit rough and cold for me 😉
Here in Michigan, we have a five-mile-long bridge that connects the upper and lower peninsulas called the Mackinac Bridge.
Every Labor Day for over 50 years now, thousands of people come for the chance to walk the entire span of the bridge.
This year we decided to do it.
It poured the entire night before the walk and when we woke up it was still raining.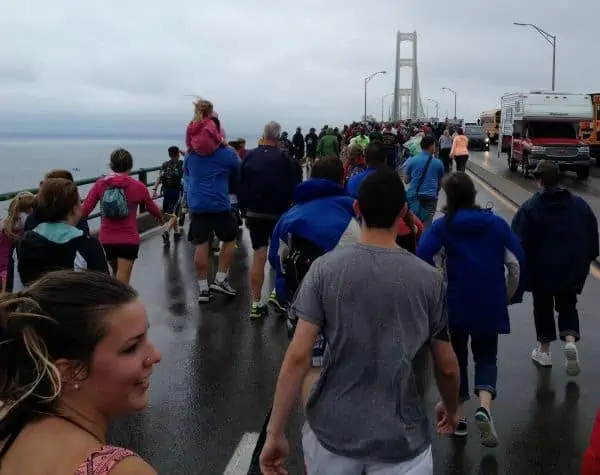 I really wasn't looking forward to walking all that way in the wind and rain.
Also, I might have been a little scared by the fact that I knew there were going to be something like 40,000 other people walking the bridge with me which instantly triggers my introverted panic mode.
Oh, and did I mention that this bridge is 250 miles above Lake Huron?
Still, I pushed through my initial reservations and was so glad I did!
The sun came out after a little while and it turned out to be the most beautiful day.
It gave this momma heart the warm fuzzies to do this with both of my grown babies <3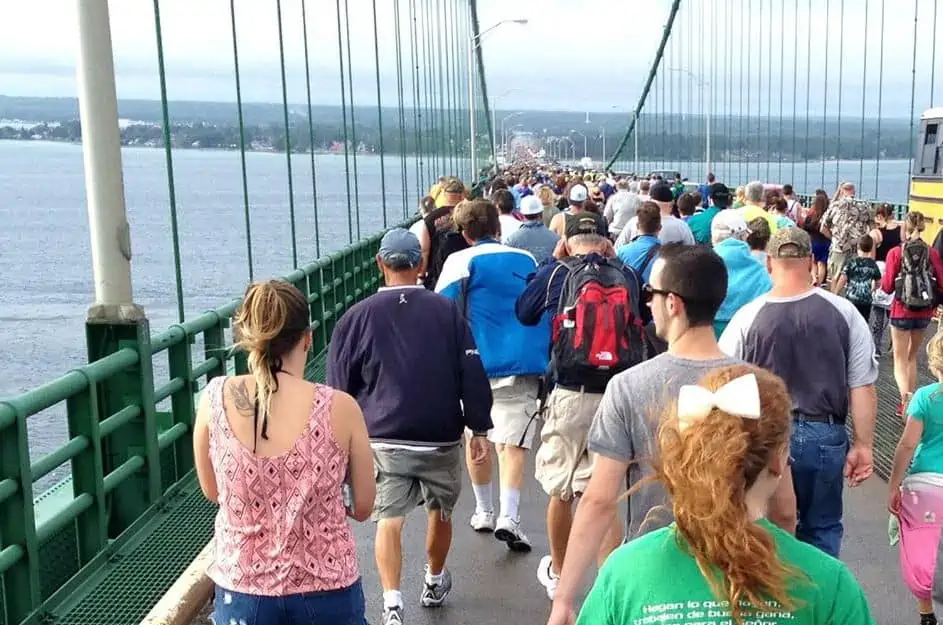 Had I given up I would have missed out on this spectacular view from the beginning of the walk just as the sun was breaking through.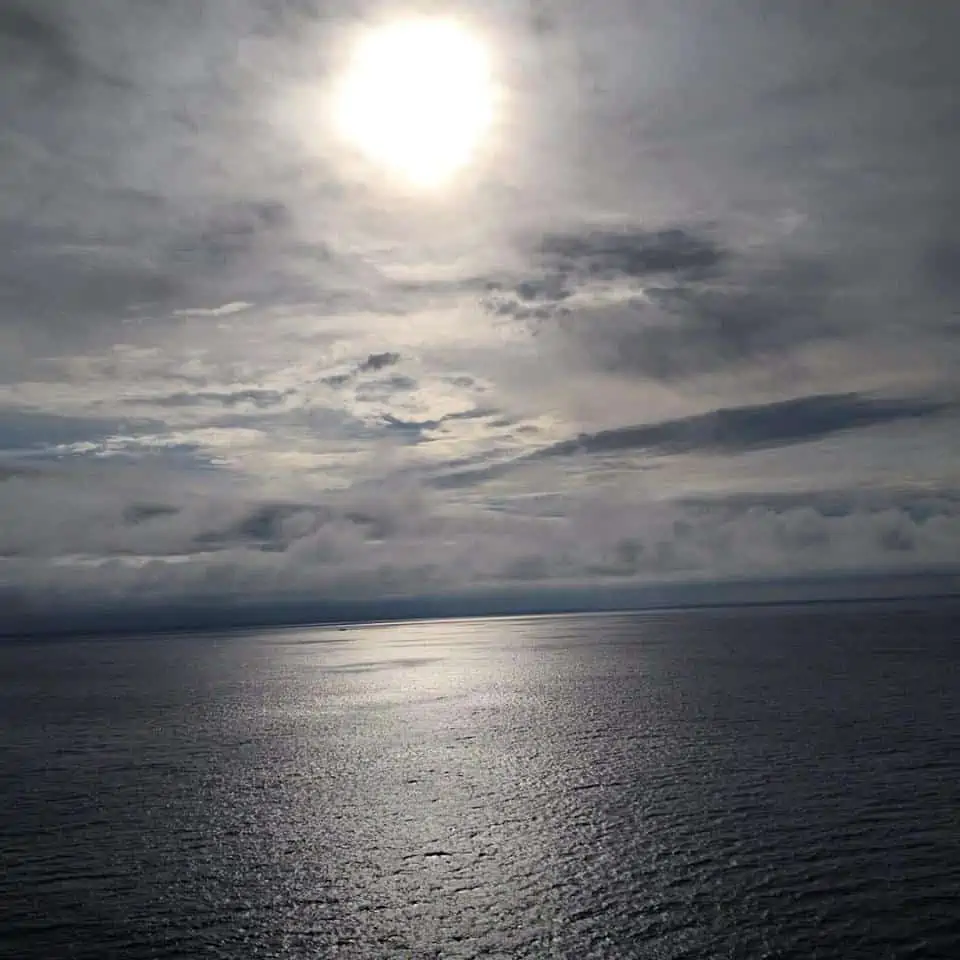 Why is it that we drag our feet to do the very things that will ultimately end up bringing us so much joy?
Have you ever done the Mackinac Bridge Walk before?
We all enjoyed it so much that we're already planning a return trip next year!