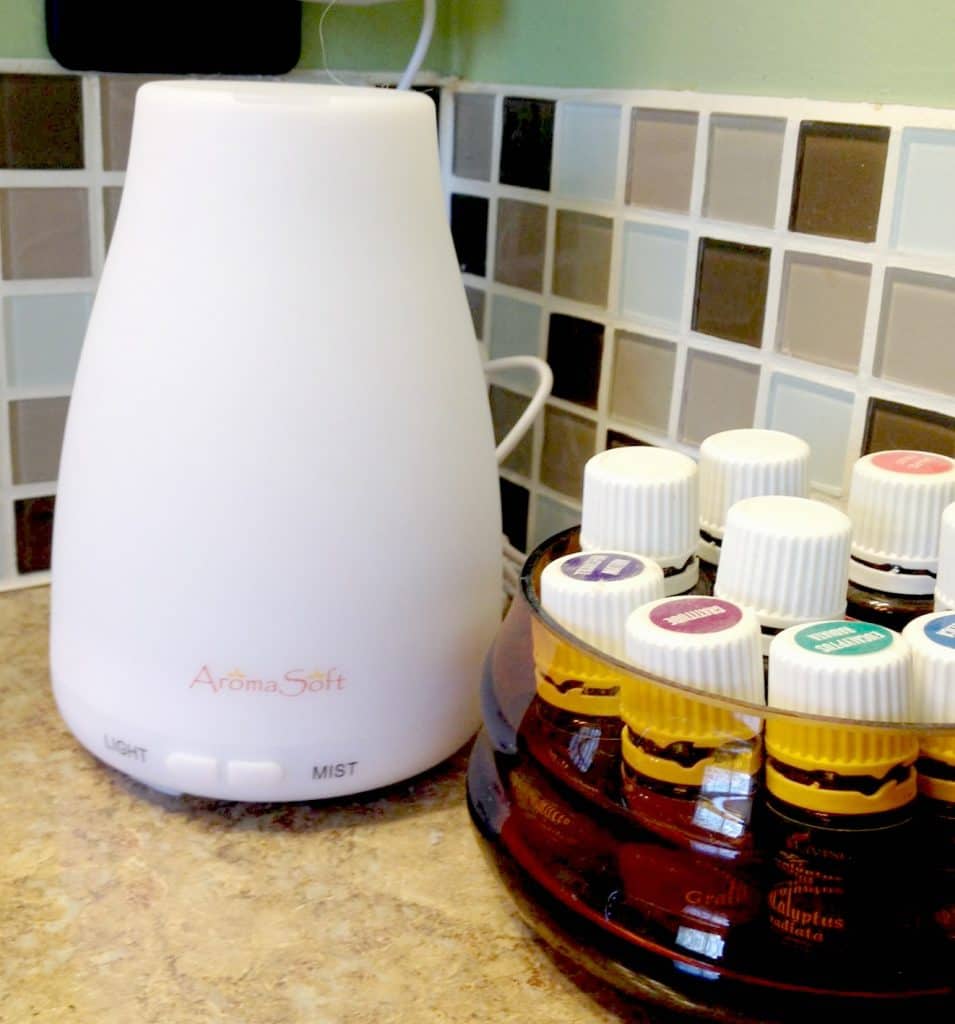 Spring is one of my favorite times of the year!
There is something so nourishing to the soul about watching everything that once appeared dead, comes back to life once again.
Spring is such a refreshing time of year and I have several diffuser Recipes that I love to diffuse during this time of year.
I recently was given the opportunity to try out a new AromaSoft Ultrasonic diffuser and I could not wait to tell you all about it because it has quickly become one of my faves!
But first I wanted to share one of my all-time favorite springtime essential oil recipes with you 🙂

Okay now, let me tell you why I really LOVE my new diffuser!
When I opened the box I saw that inside was an offer for a FREE Bonus Diffuser Recipes Book!!
The perfect size! It is just big enough to hold enough water to run several hours pushing out a generous amount of mist continuously. Plus it is still compact enough to fit just about anywhere without taking up too much valuable space.
I have found that most smaller diffusers work best in smaller spaces. They usually don't push out very much mist at all. Did I mention how much mist the AromaSoft pushes out? I mean it is quite impressive for the size, proving that bigger is not always better.
It has some really neat lighting features including constantly changing colors. I love it but I am SO happy to know that that is also a feature that I can turn off while I am working so it won't distract me.
It is SO EASY to use!
Step 1 Lift off the top.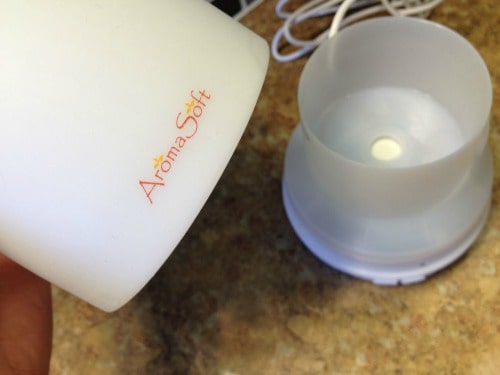 Step 2 Use the include mini pitcher to fill the AromaDoft Diffuser to the max fill line.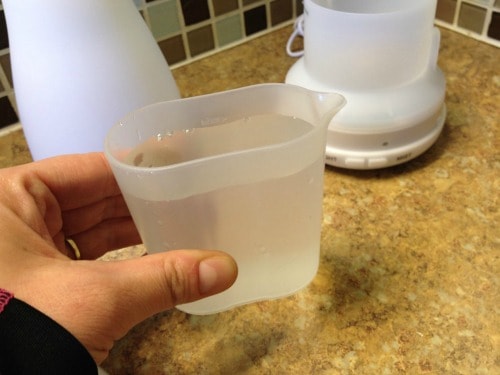 Step 3 Make sure not to overfill past the max fill marking on the inside of the diffuser edge.

Step 4 Add your choice of essential oils to the water and turn on the diffuser.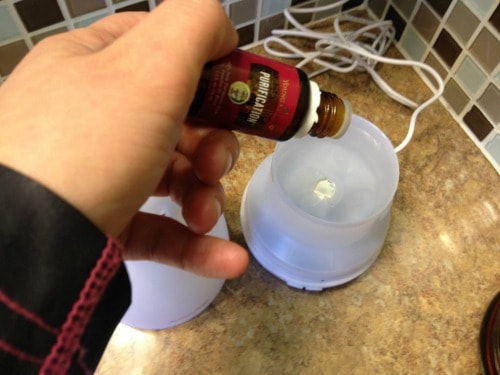 It now has found a permanent home right on my desk where I can enjoy it every single day!
Seriously check out that powerful mist stream!!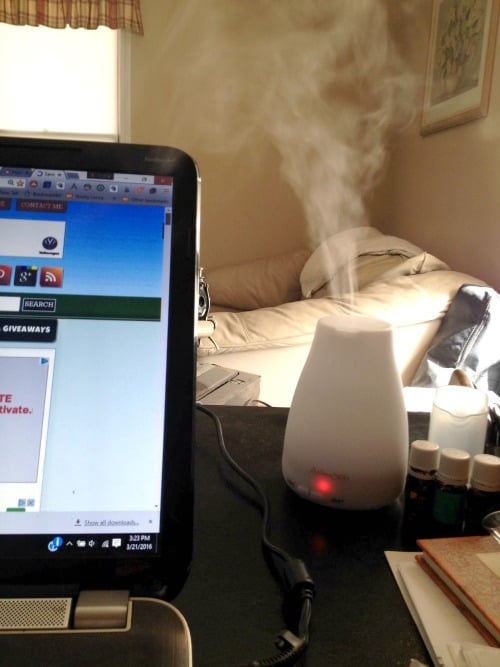 If you are looking for a really great diffuser that doesn't cost an arm and a leg, then I suggest you grab at least one of these now, while you can!
The company that sells these great diffusers also has some really nice diffuser necklaces, including the one my husband was so excited to get!
I had no idea that he would even want one, so I just never thought to look for one for him.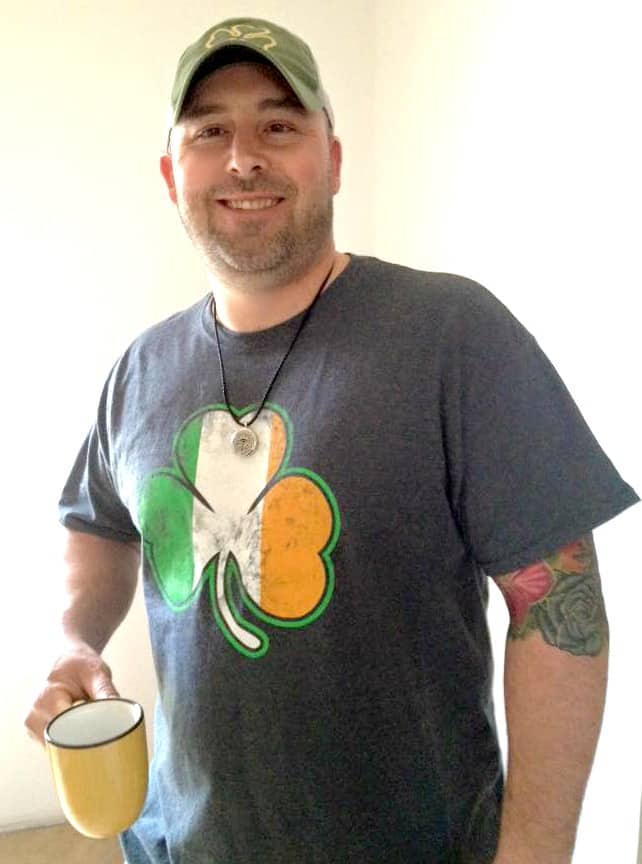 But when it arrived he could not wait to put it on and choose his own essential oils to add to it. I was pretty impressed with his first choice being Frankincense.
*Although I was compensated for this post and received products to test out for myself, all opinions expressed are solely my own.