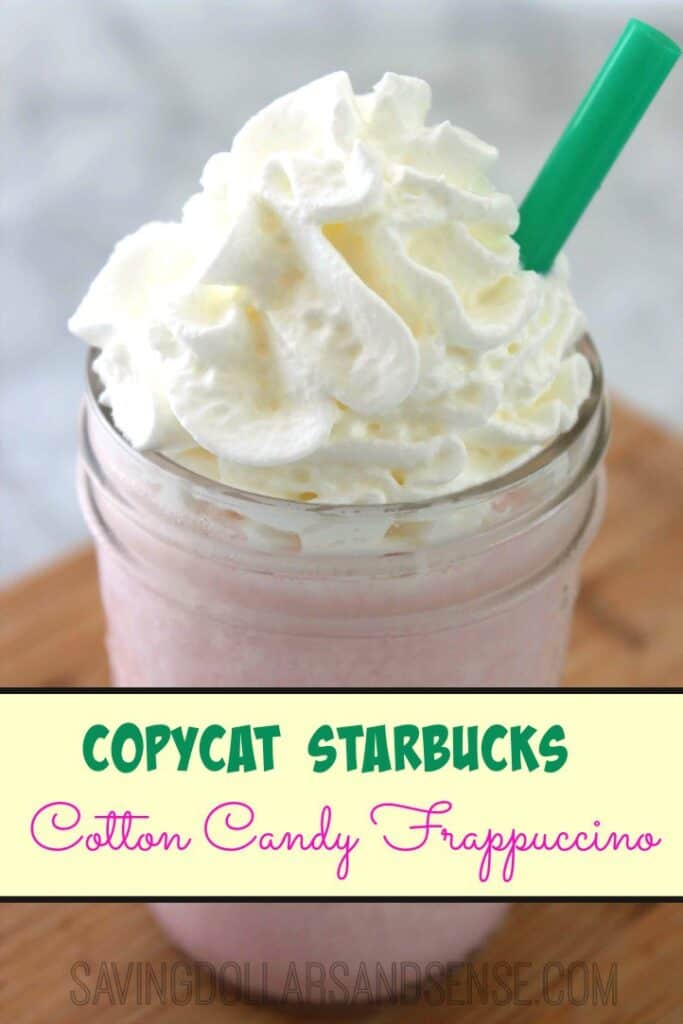 Cotton Candy Frappuccino is one of 6 new Starbucks Frappuccino Drinks that have recently been added to the menu.
I love offering you the Best Copycat Starbucks Recipes to help you save money and still be able to enjoy all your favorite Starbucks goodies.
Try this Homemade Copycat Starbucks Cotton Candy Frappuccino recipe at home and save your money.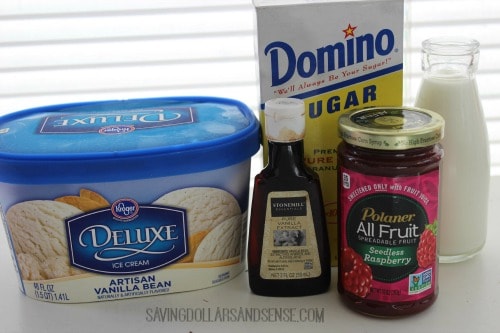 INGREDIENTS
Raspberry Syrup:
1/2 cup Seedless Raspberry All Fruit Spread
1/4 cup Sugar
1/4 cup Water
1 cup crushed Ice
1/2 cup Milk
2 scoop Vanilla Bean Ice Cream
3 tbsp Raspberry Syrup
1/4 tsp Vanilla
Whipped Cream for topping (Homemade Whipped Cream recipe)
DIRECTIONS
Place syrup ingredients in small saucepan and bring to a boil, stirring frequently.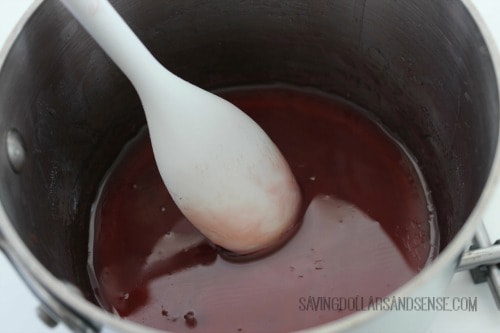 Remove from heat and allow to cool.
Put ice, milk, vanilla and ice cream in blender.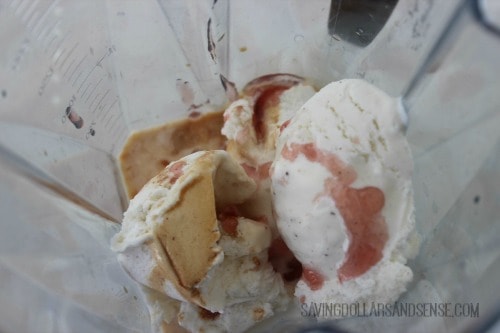 Add raspberry syrup (and 1 drop red food coloring for pinker color) and blend for 20 seconds or until you reach proper consistency.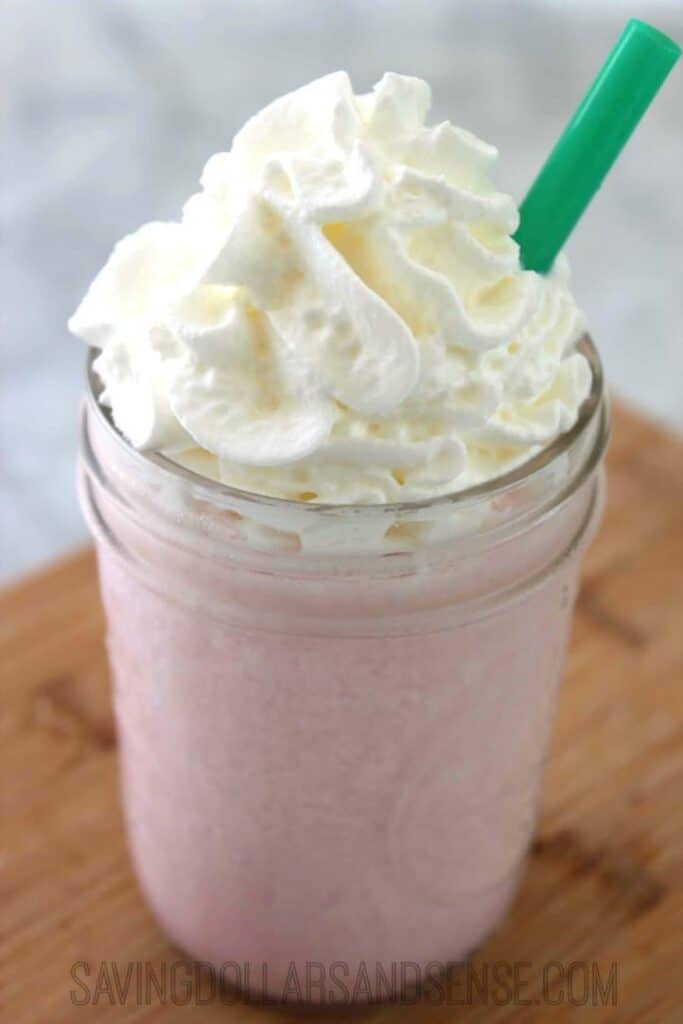 Here are some of my other Copycat Starbucks Recipes:
Copycat Starbucks Iced Cinnamon Dolce Latte
Copycat Starbucks Raspberry Swirl Pound Cake
Copycat Starbucks Passion Tea Lemonade Drink
Starbuck's Petite Vanilla Bean Scones
Copycat Starbucks Banana Nut Bread
Copycat Starbucks Mocha Frappuccino