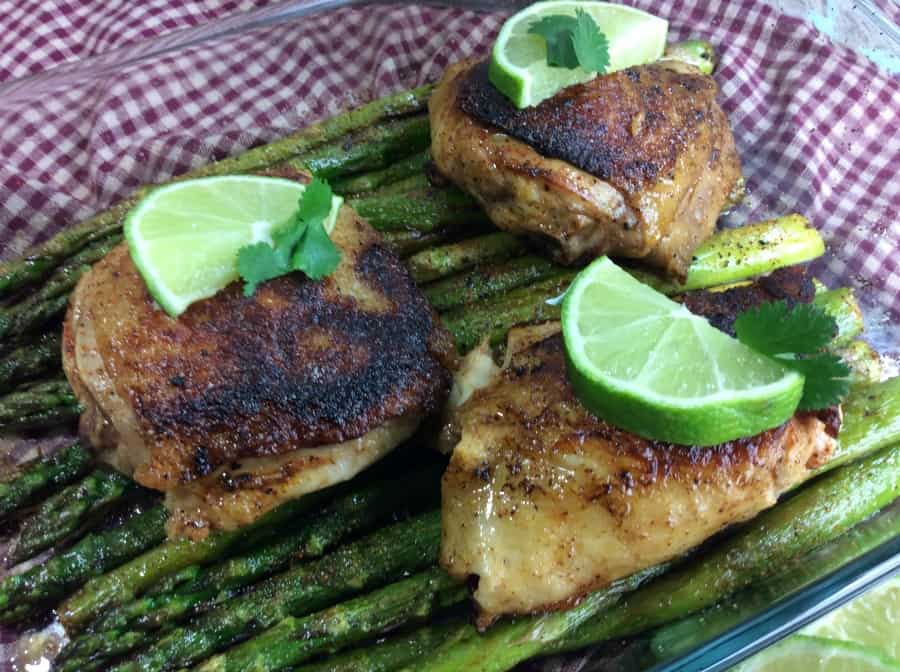 I can't wait for our annual family camping trip when I plan to make this One Skillet Chicken and Asparagus recipe.
I love how easy it is to modify this recipe to use over a campfire instead of your kitchen stove.
One thing I always try to think about when I am planning out our meals for camping is how many dishes will this take to make. Thankfully this one is a one skillet meal so we won't be left with cleaning too many dishes after eating.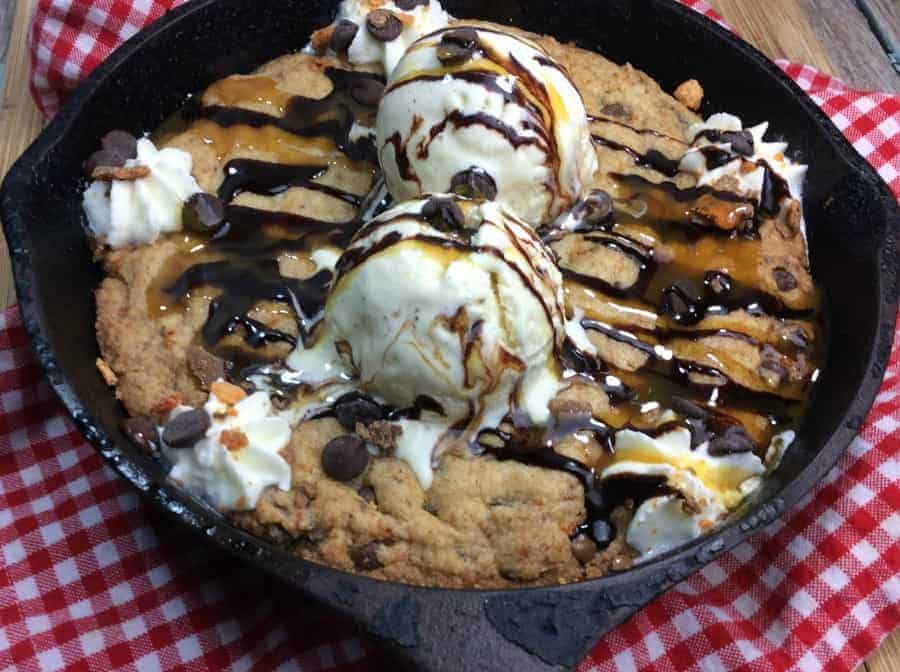 You might also want to give this Butterbeer Skillet Cookie recipe a try during your camping adventures this year.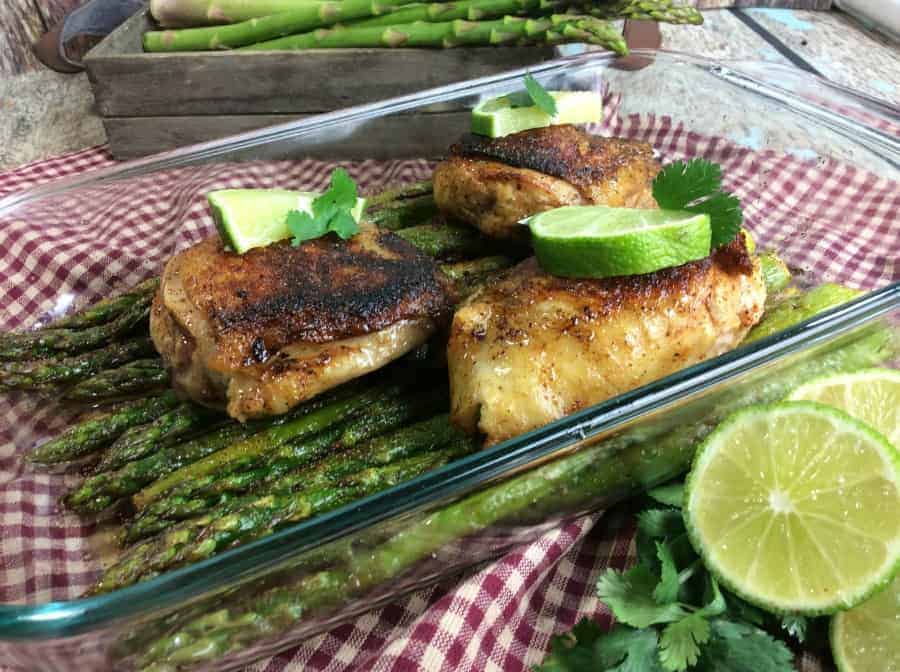 Ingredients
4-6 Chicken thighs
1 Lemon, Zested and Juiced or 1 Drop Lemon Vitality Oil
1 Lime, Juiced or 1 Drop Lime Vitality Oil
1 orange, Juiced or 1 Drop Orange Vitality Oil
½ cup Canola Oil
2 tsp Garlic Powder

1½ tsp dried Cilantro

1 tsp Sea Salt
*Saving Dollars and Sense Tip: I have begun to swap out all of my herbs and extracts for Vitality essential oils which last a really long time. Vitality essential oils are a great way to flavor foods. Not only do I use just a drop or less in most recipes but there are some great health and wellness benefits that you can get when you add essential oils to your everyday life.
Save 24% off all orders when you set up a wholesale account today! CLICK HERE to learn more.
Instructions
In small mixing bowl, combine all ingredients, except chicken, and stir well.
Add mixture and chicken to Freezer Ziploc Bag
or a medium sized bowl with a lid
.
Place in the refrigerator to marinate for several hours or overnight, turning and flipping several times.
When ready for dinner, remove the chicken from the bag.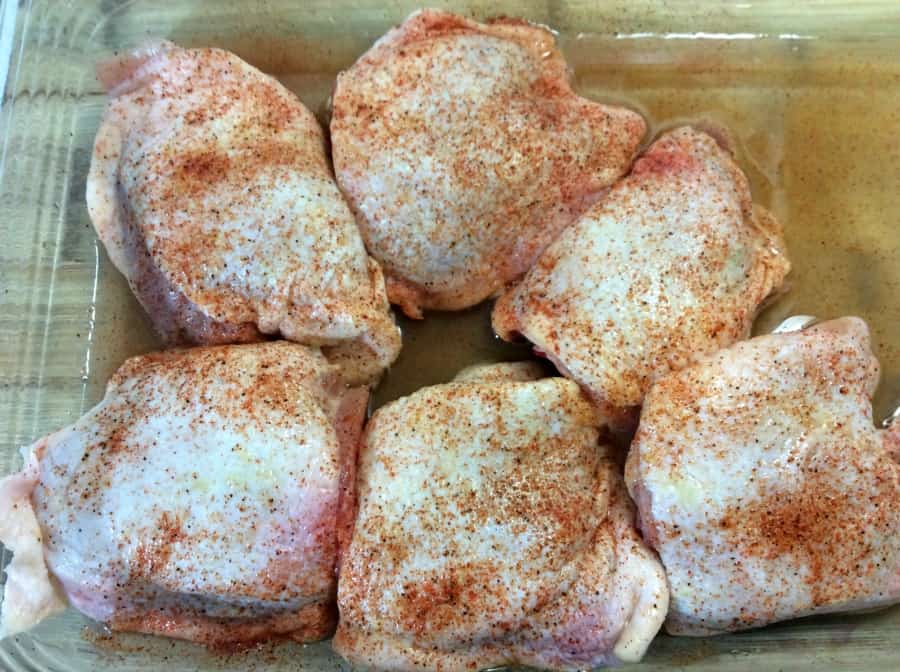 Turn your stove on to medium.
Spray your large skillet with non sticking spray
.
Add your olive oil
in the skillet cover from end to end.
Place your chicken with the marinade in the skillet.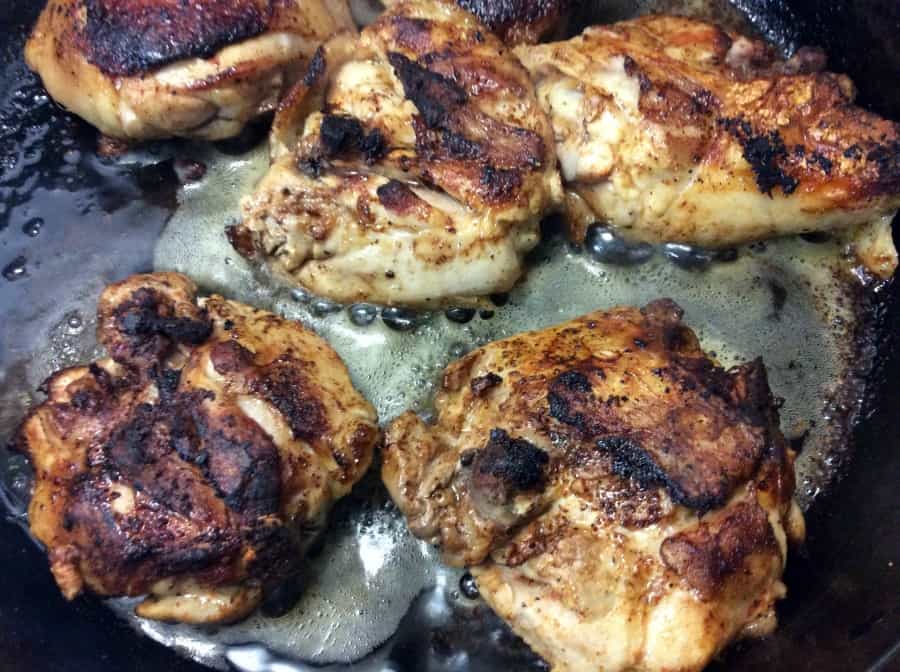 Cook for 5-6 minutes until the skin is crisp and then flip the chicken and cook for another 5-6 minutes.
Remove your chicken and and set to the side.
Prepare your asparagus by cutting the ends off.
Place your asparagus in the skillet and cook for 5 minutes turning them frequently.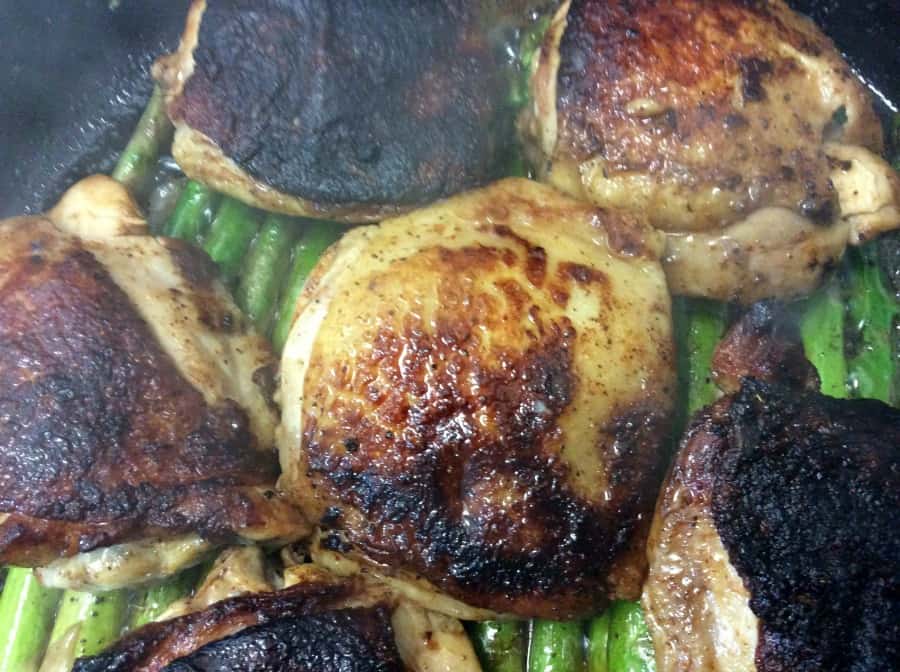 Add your chicken back to the skillet and placing them on top of the asparagus.
Cover with a lid and cook for 10 minutes.
Serve and enjoy!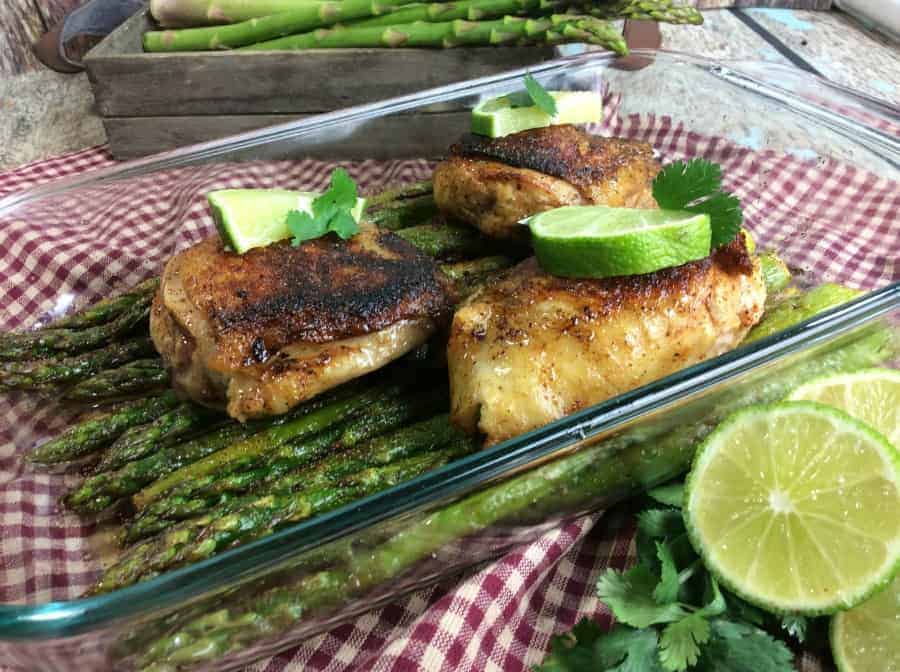 If you are considering a camping trip this year, grab your free camp packing checklist to make sure you don't forget anything at all.
CLICK HERE for your camp packing list.