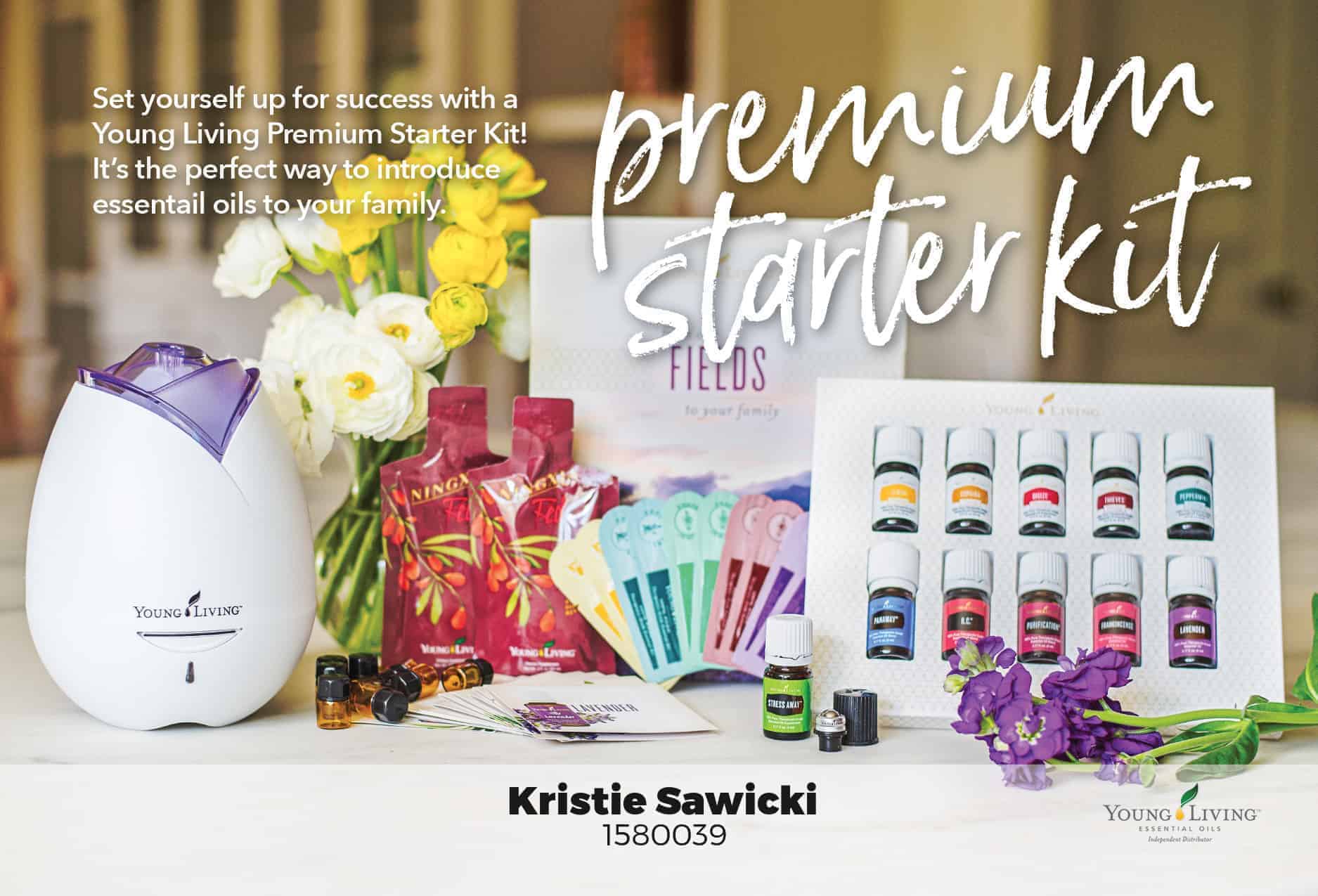 How to Get a FREE Essential Oils Starter Kit
I am SO excited to announce that I am offering a special offer on the Essential Oil Kits that I am always recommending to everyone I know as THE best way to save money on Essential Oils!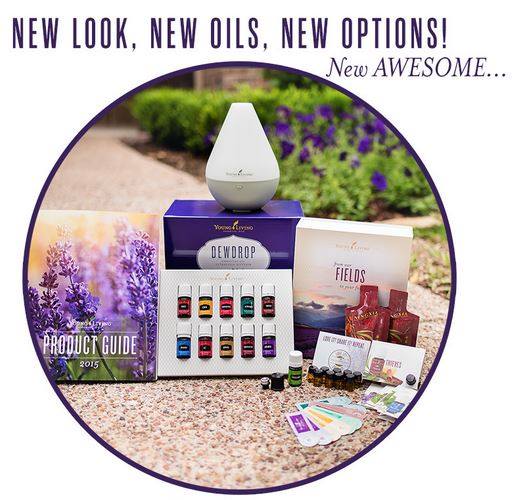 Your Premium Starter Kit Includes:
Dewdrop™ Diffuser
Premium Essential Oils Collection;

Lavender 5-ml
Peppermint Vitality™ 5-ml
Lemon Vitality™ 5-ml
Copaiba Vitality™ 5-ml
Frankincense 5-ml
Thieves® Vitality™ 5-ml
Purification® 5-ml
R.C.™ 5-ml
DiGize™ Vitality™ 5-ml
PanAway® 5-ml

Stress Away™ 5-ml
AromaGlide™ Roller Fitment
10 Sample Packets
10 Love It? Share It! Sample Business Cards
10 Love It? Share It! Sample Oil Bottles
2 NingXia Red® 2-oz. samples
Product Guide and Product Price List
Essential Oil Magazine
Essential Edge
Member Resources
One or more of the following essential oils may be substituted in the event of sourcing constraints or supply considerations: AromaEase™, Citrus Fresh™ Vitality™, Lemongrass Vitality™, Orange Vitality™ and Tea Tree.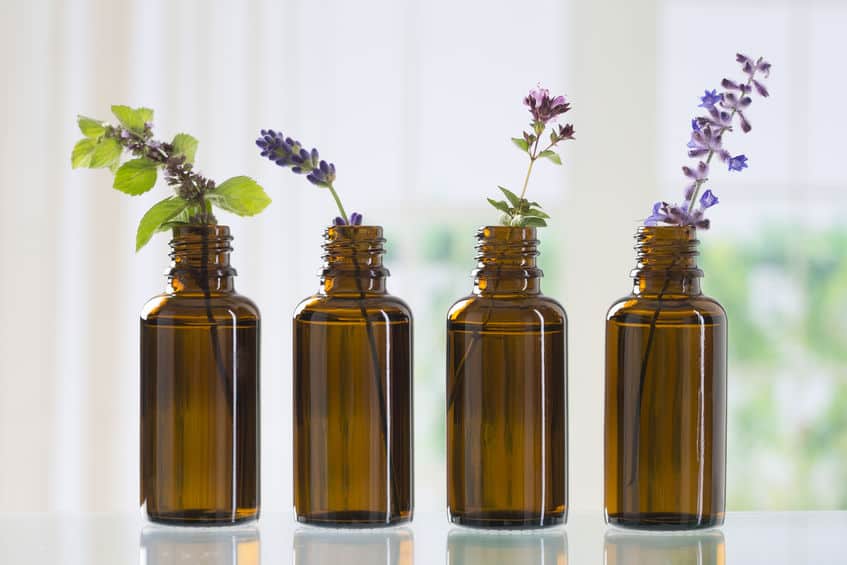 Here is how to get a Starter Kit FREE:
Buy your Premium Starter Kit today and then share this offer with four friends and you will receive a check from Young Living for at least $200, essentially making your kit FREE!!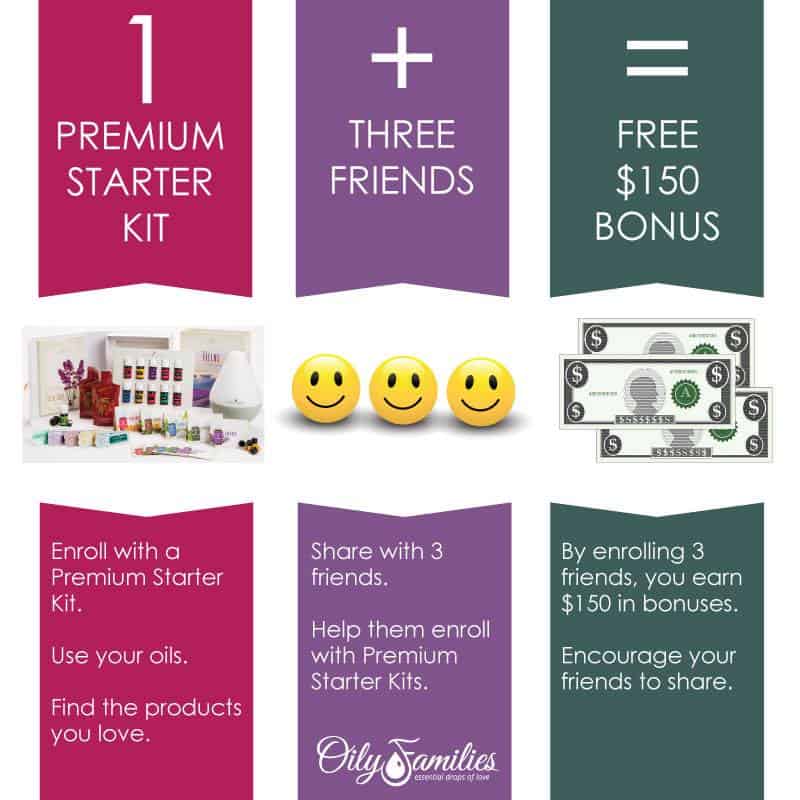 BONUS: Sign up for your wholesale account through me and save even more!
I send every person that orders the Premium Starter Kit through me a welcome kit that includes reference materials so you know how to use your oils. I also send a Recipe Book, quick reference sheets, tools and MORE!  Plus you will get access to our private Facebook Groups, Essential Oil Classes and email trainings.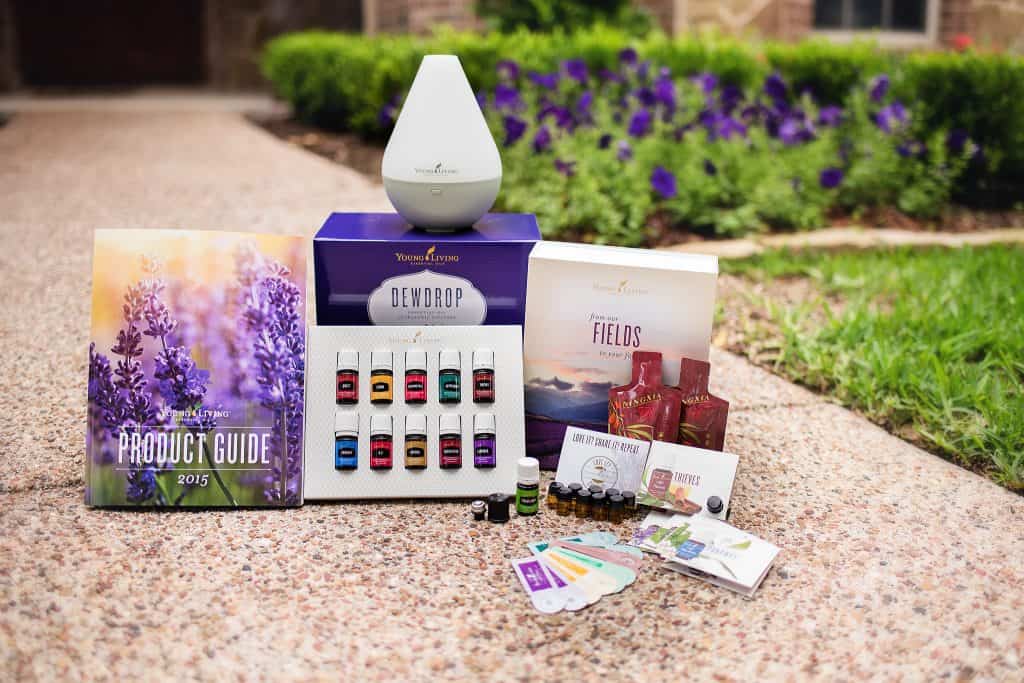 If you are ready to buy a starter kit, then be sure to sign up as a wholesale member (with one of the premium starter kits) through the instructions below to take advantage of these freebies!
1. Head over to the Young Living page here and fill out your information. Be sure the "Wholesale Member" option is checked so that you don't end up paying retail prices (which are 24% more than wholesale). Be sure the "sponsor ID" and "enroller id" say 1580039 (so that I can send you your freebies!)

2. If you do not feel comfortable putting in your social security number (this is only for tax purposes if you decide to turn this into a business) then you can get an EIN from the IRS in just a few seconds here and use that number instead (the IRS just needs to be able to connect some number with you for tax purposes).   They need a Social Security Number or an EIN because if you make $600 or more per year selling Young Living products, you will receive a 1099 form in the mail (which is required by law). Young Living will never share this info with anyone.

3. Select which starter kit you want to get. My recommendation would be the Premium Starter Kit (and that's the one where you get all of the freebies!) Those are the oils that I use almost every single day!

4. I'd recommend skipping the Step 3 (Optional) part of the sign-up process. I'll send over an email with more details on that part of things after you sign up (if you're going to be purchasing products monthly then it's a great program that will give you credit back with each order and save you on shipping costs).

5. Go through the checkout process.

6.  After you sign up, send an email to krsawicki@yahoo.com mentioning the code "SDSOILS" and letting me know that you signed up through this promotion so that I will know to send you your freebies!  Feel free to ask any questions in the email and I will also help you find the information that you need.
*Disclaimer: These statements have not been evaluated by the Food and Drug Administration. This information is not intended to diagnose, treat, cure or prevent any disease. The information on this site is not intended or implied to be a substitute for professional medical advice, diagnosis or treatment. Please confirm any information obtained from or through this web site with other sources, and review all information regarding any medical condition or treatment with your physician. Never disregard professional medical advice or delay seeking medical treatment because of something you have read on this website.