With the recent rising costs of groceries, you'll need to be smart while planning your Thanksgiving family dinner if you don't want to overspend this year.
The Thanksgiving holiday is coming up in just a few short weeks, making this the perfect time to start planning for it.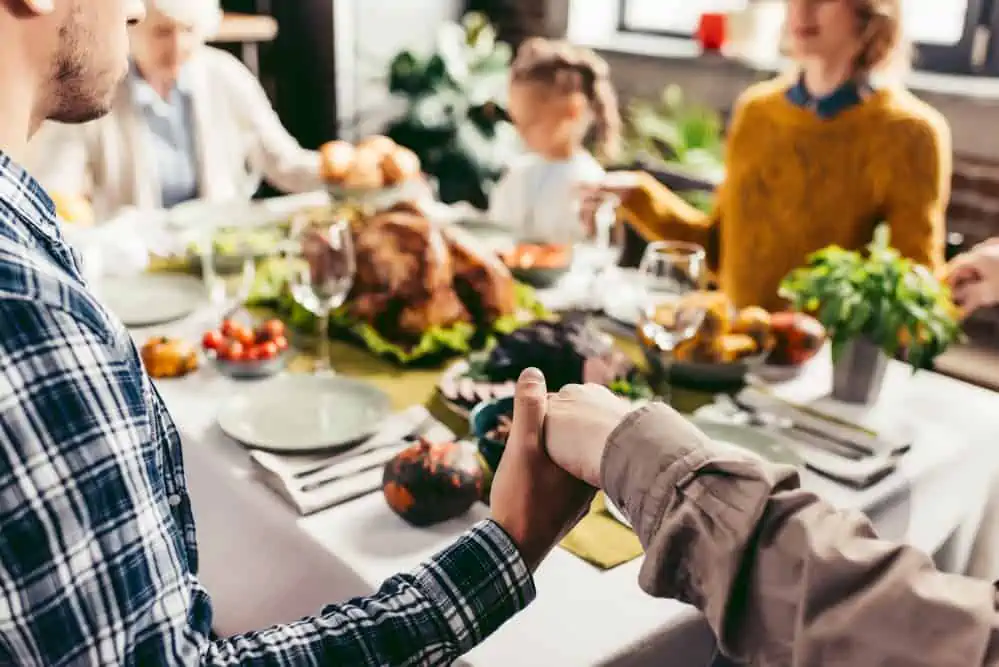 Waiting until the last minute and not making a plan for this national holiday, will end up costing you more when you hit the grocery store.
Take a few minutes to plan out a simple Thanksgiving dinner menu and decide what your budget can afford this year before you buy a single thing!
Thanksgiving Family Dinner
You can use this free Thanksgiving Dinner Plan Printable to help.
It can be very easy to get caught up in the moment and find that your budget has been busted.
I'm here to say that you can put together an excellent spread and still stay within your budget this year.
Thanksgiving Budget
The first step is to determine a budget for your special dinner and then stick to it!
How can you know what your bank account can afford and what you have to spend if you haven't written down a budget and a plan?

This will be different for everyone.
You'll need to take into consideration how many guests you will need to accommodate, as well as how much financially you are able to spend, without taking away from your savings goals.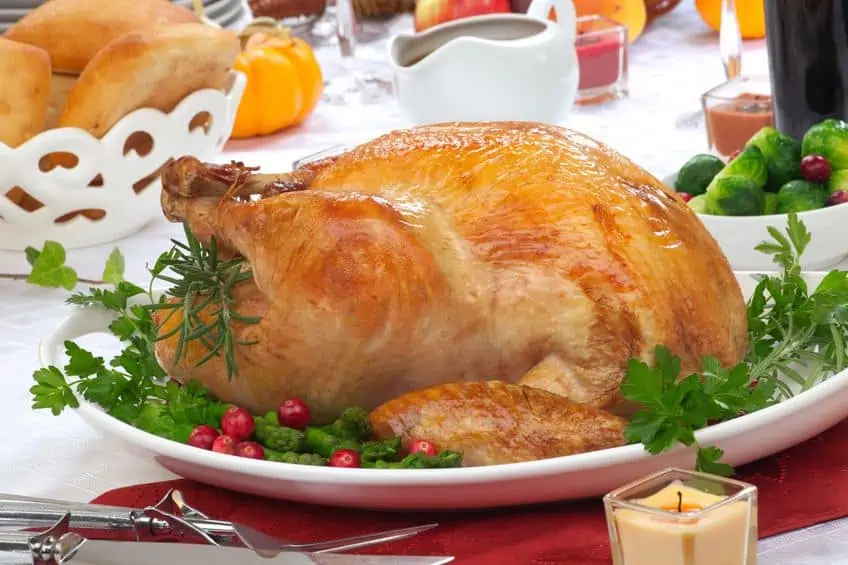 The cost of the turkey should be about 40% of your budget.
The American Farm Bureau Association found that the average cost of a Thanksgiving meal in 2017 for 10 people was $49.12, about $4.91 per person for this American holiday.
Although the price has gone up a bit over previous years, I still think we can do even better than this, using all of the tips below to add up to big savings this year!
Here are several ways to save money on Thanksgiving dinner this year.
Keep things simple
Also, keep in mind while planning this meal that you do not need to make every single dish!
A well rounded Thanksgiving feast should include the turkey, one potato dish, stuffing, one other vegetable, a salad, and a dessert.
A Simple Thanksgiving Menu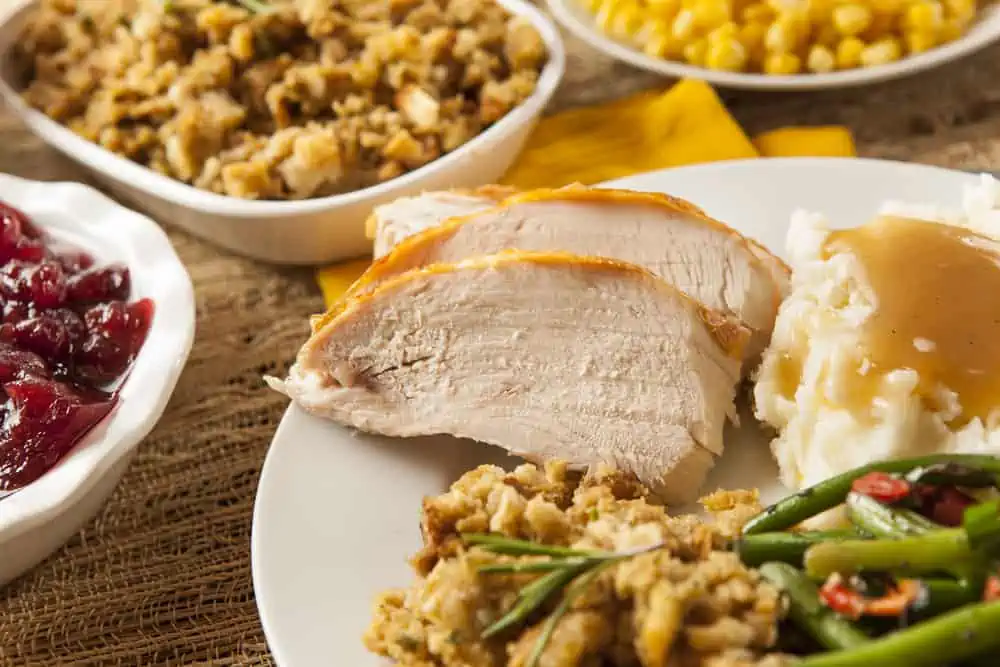 Thanksgiving Potluck
Ask guests to bring their favorite side dish to add to the dinner.
This will take some of the financial burden and work load off you.
It will also allow them to bring their favorites, which is especially great if they want something that isn't included in your plan.
I love it when my sister brings her green bean casserole!
Resist the urge to give in to the temptation to please every single person.
My mom taught me that it's impossible to please everyone. Do your best out of love and it will be a success!
Turkey Deals
There are many great deals to be found on turkeys during the weeks leading up to Thanksgiving day.
So make sure you check your store's sales and find one that meets your family's needs, while staying within your budget. A lot of stores offer free turkey when you buy a certain amount of other groceries.
Remember that your turkey is almost half of your budget, so the more you can save on it the more you'll have to spend on side dishes and desserts.
Once you have a turkey all that is left is to add extras to the meal that make this dinner a feast!
Earn Cash Back
Using mobile apps can help you find even more savings.
Many apps have popped up offering cash-back for grocery purchases, including Thanksgiving dinner essentials.
iBotta lets shoppers snap photos of their receipts and get cashback once they reach a certain amount.
In fact, right now Ibotta is offering a 100% FREE Thanksgiving Dinner again this year!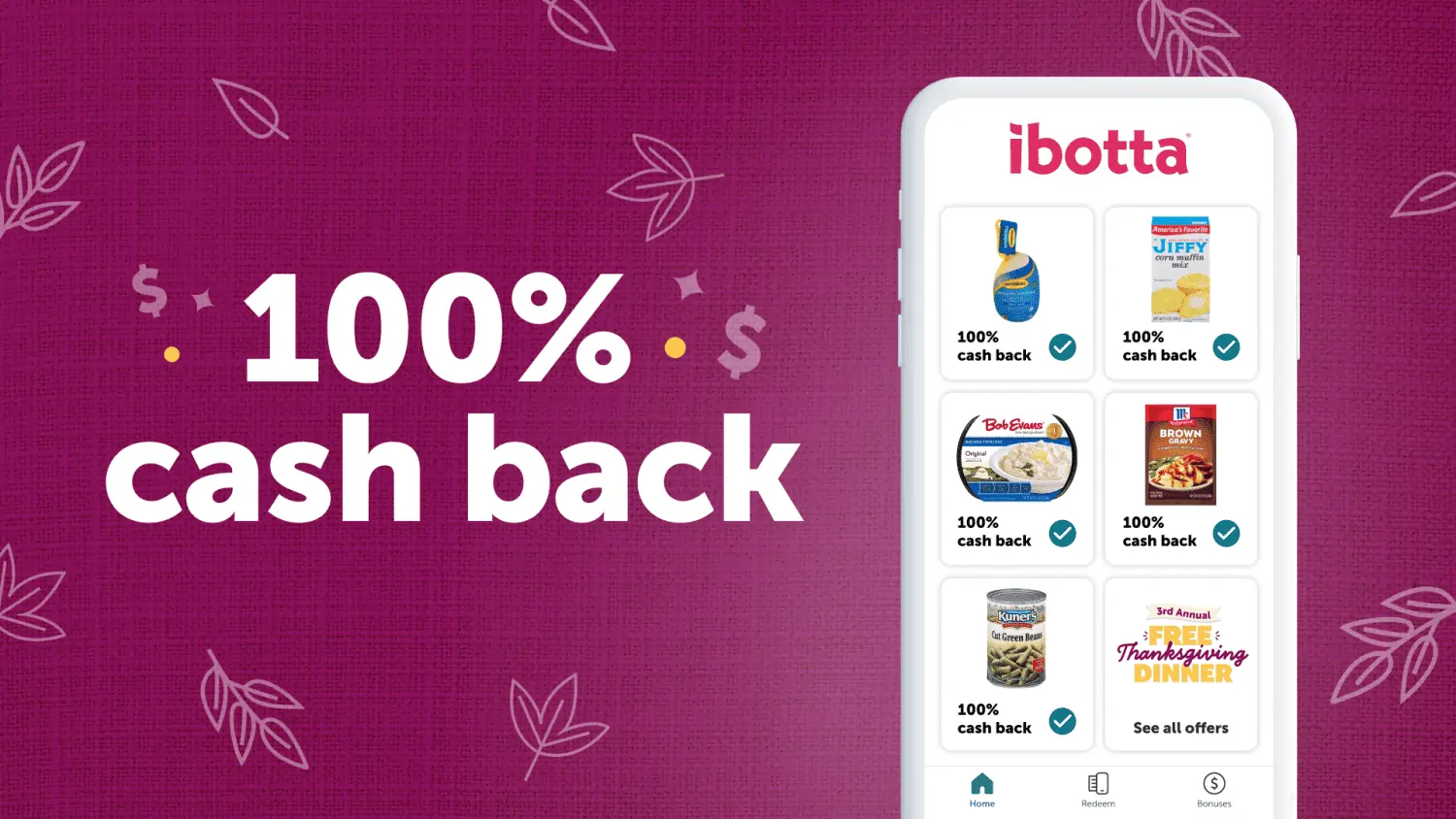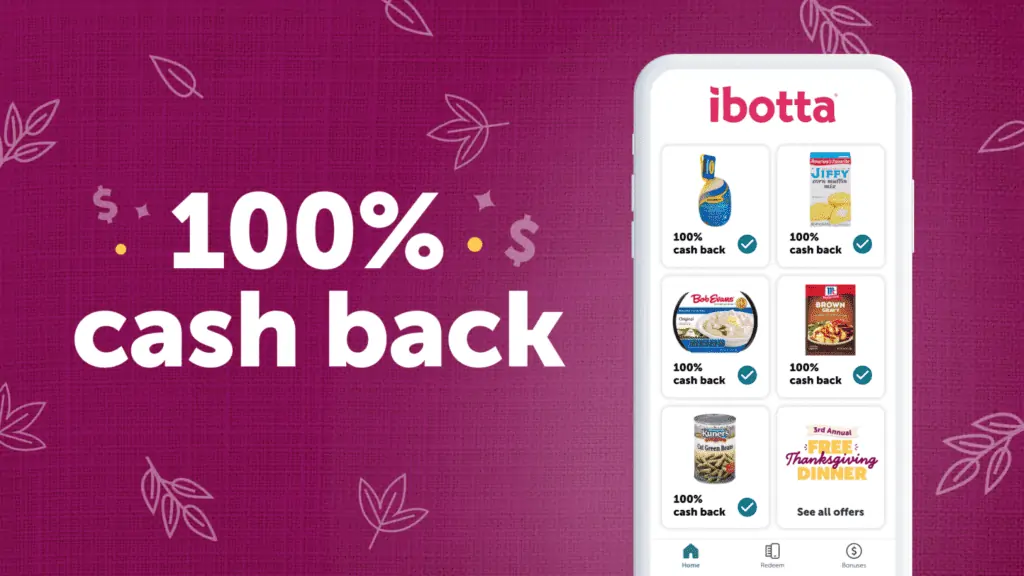 Use Coupons
This is certainly not a new idea for those that regularly use money-saving tricks at the grocery stores.
Don't forget to check out your favorite grocery store apps to find additional coupons for your dinner essentials and save even more.
Skip Pre-packaged Foods
Whether you're serving roasted broccoli, honey-glazed carrots or sauteed Brussel sprouts as your signature veggie dish, buying whole produce will save you up to 40 percent on the prepackaged stuff.
Sure, it's going to require a bit more effort to wash and chop everything, but doing so will not only boost your budget: it will also enhance the flavor of your dish.
Bake your own desserts
Cooking from scratch is the cheapest way to save on any meal, but lack of time is often hard to overcome.
Ultimately, boxed stuffing and canned gravy won't break your Thanksgiving budget.
Where you really need to focus your do-it-yourself skills is on dessert and baked goods like pumpkin pie and cheesecake.
Prices at the bakery are marked up 100% to 300% which will send your grocery costs soaring.
Thanksgiving Dessert Recipes
You'll find lots more dessert recipes here.
If dessert isn't your specialty, remember you can always ask a friend or family member to cover this part of your menu.
Keep it Simple & Elegant
Don't get too fancy with your Thanksgiving table decorating.
Use these 20 Elegant Thanksgiving Table Decorating Ideas to find some inexpensive decorating inspiration, and use what you already have.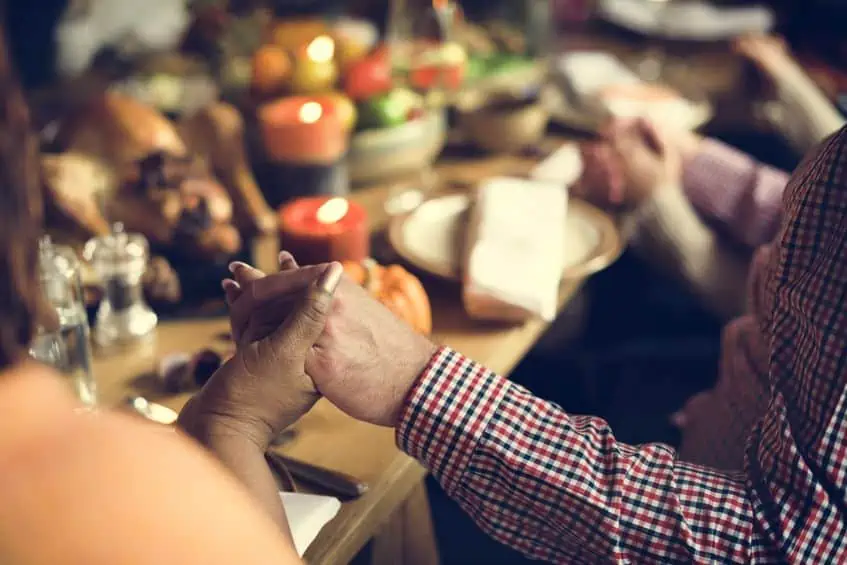 Remember that Thanksgiving is all about remembering all of the days of thanksgiving we have had the previous year and being thankful for those we are spending the day with.
Don't allow it to become a stressful budget-busting day of regret.
Your only real job is to create a beautiful dinner filled with memories.