These DIY Birdseed Ornaments are so fun and easy to make!
I just love feeding the birds in my yard all year long. These hanging bird seed ornaments are such an easy way to do so, especially if you do not have a lot of room for a bird feeder.
Make up a bunch for yourself or to give away to family and friends. These would make wonderful gifts for any bird lovers.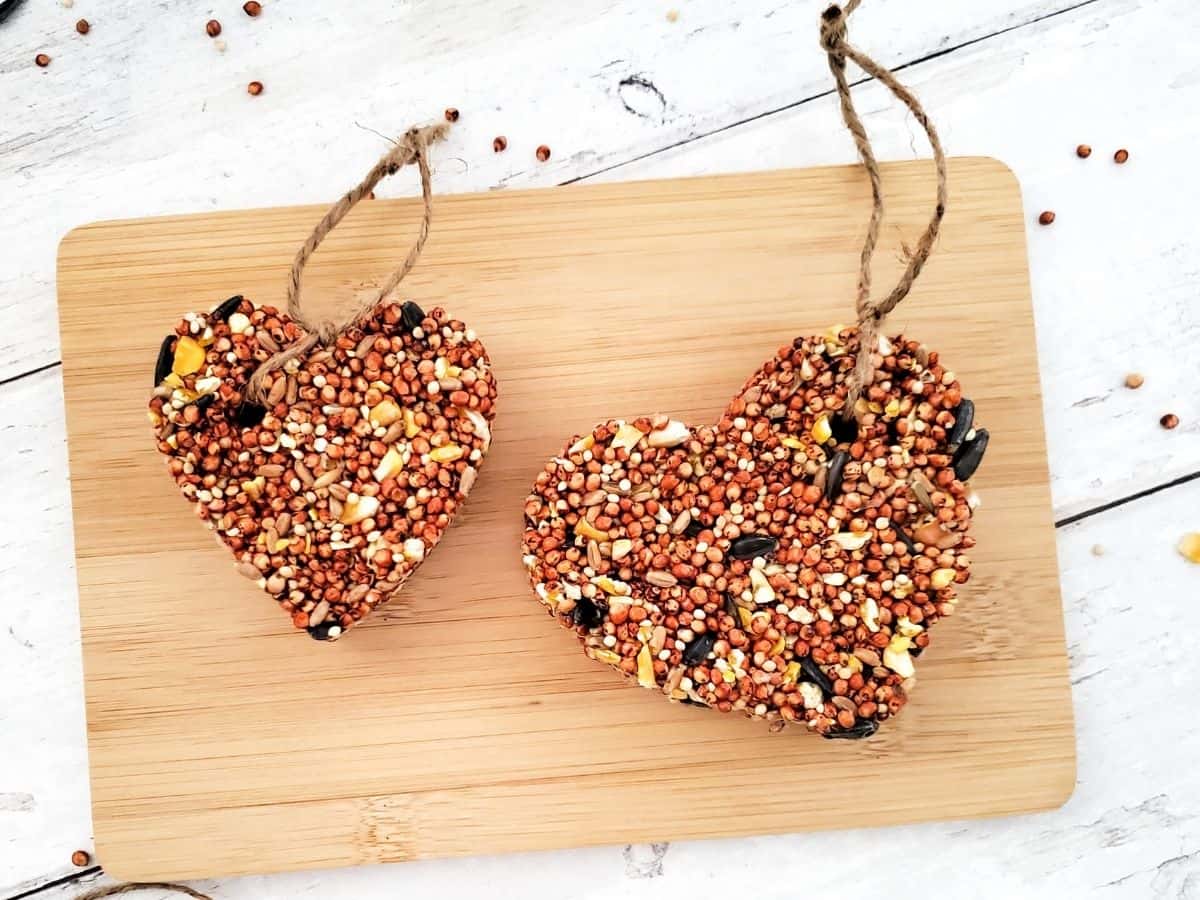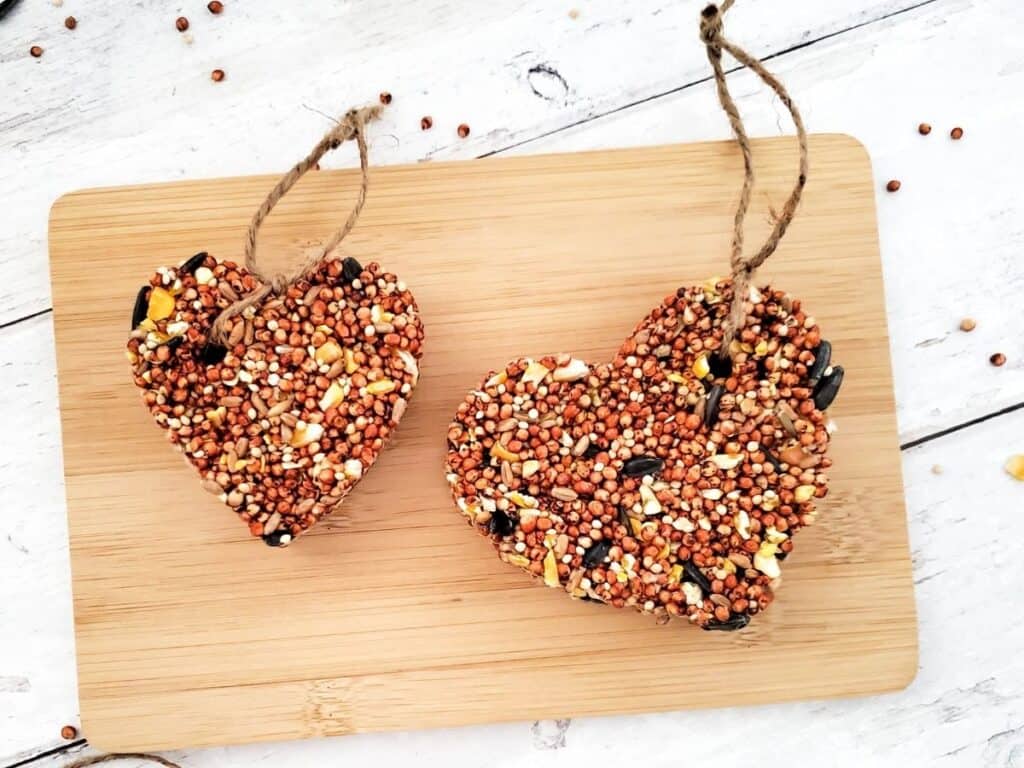 Bird Seed Ornaments
I've seen those Birdseed wreath ornaments in the store during the holidays and have been tempted to grab some, but they're so expensive to buy.
Thankfully they're really pretty easy to make yourself.
The recipe below is enough to make 3-7 ornaments, depending on the size of your cookie cutters.
Of course if you're using smaller cookie cutters, you'll be able to make more.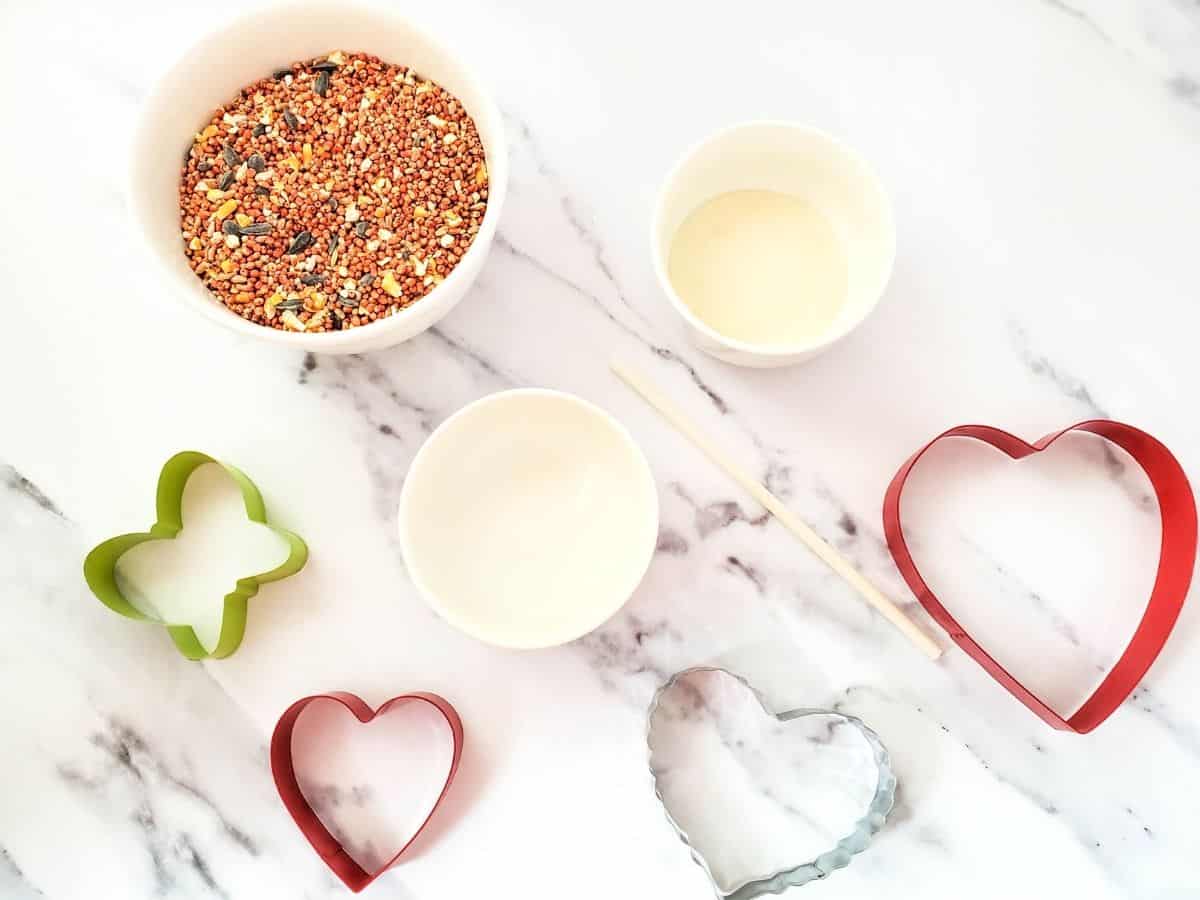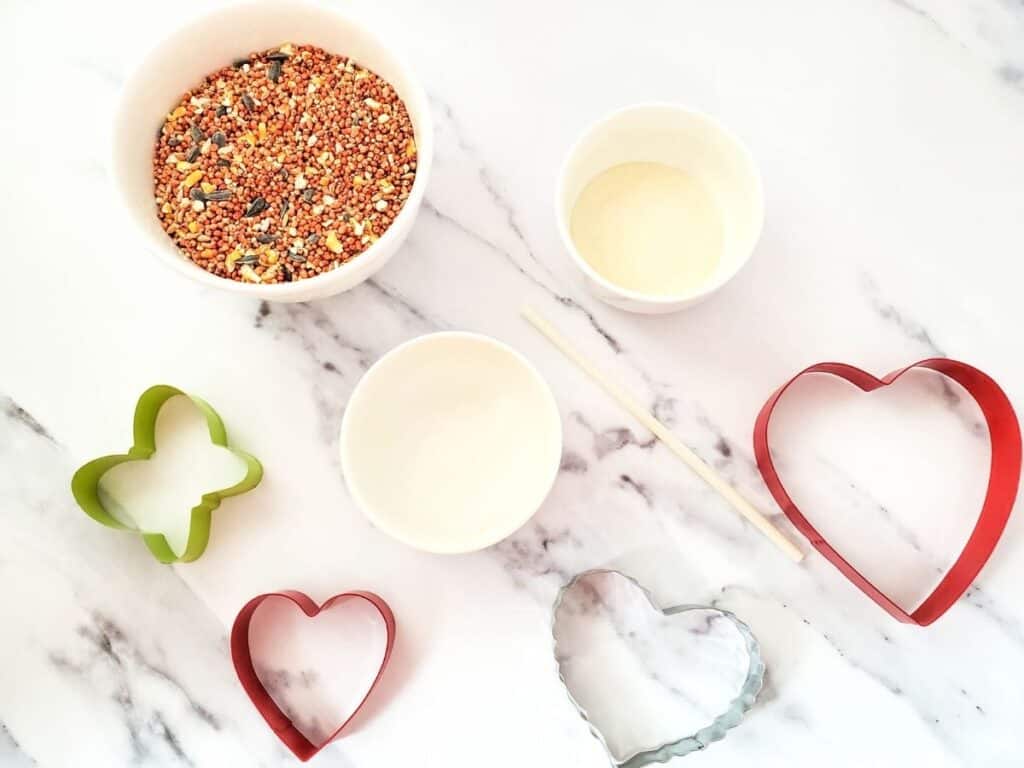 This is a great project to do with your kids too!
Just make sure to do the boiling part yourself, of course.
Supplies Needed to Make Birdseed Feeders
2 cups birdseed
½ cup water
Straws, cut to 1.5 inch lengths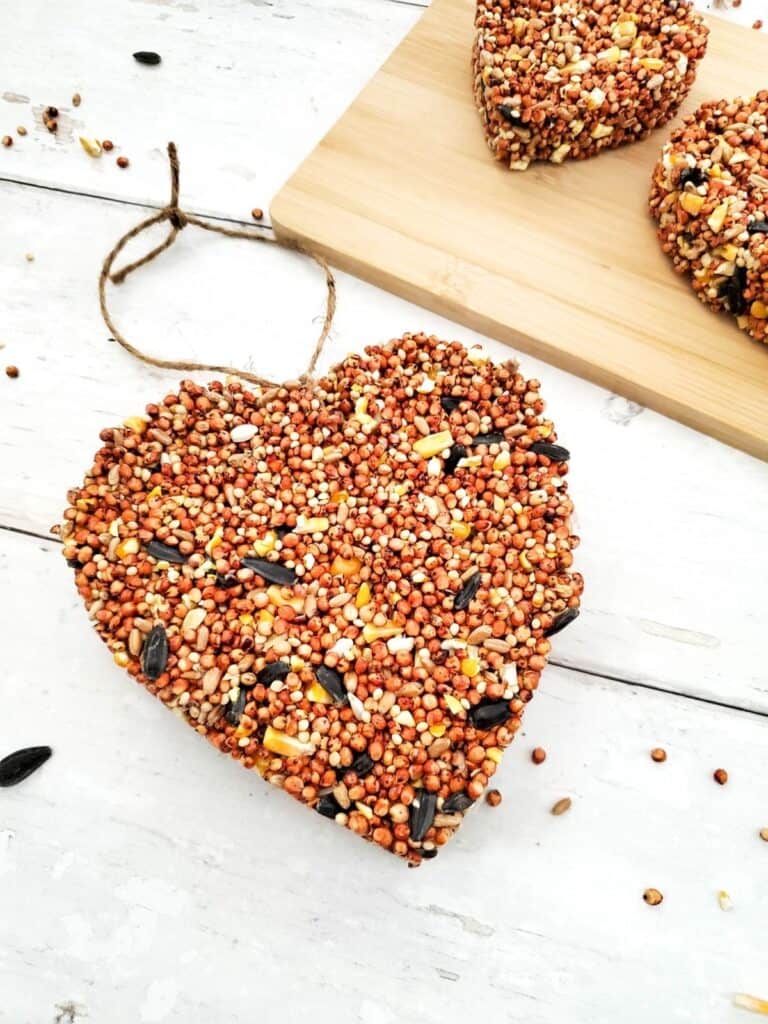 How to Make Birdseed Ornaments
Step 1: Line a baking sheet with parchment paper. Arrange your cookie cutters on the parchment paper.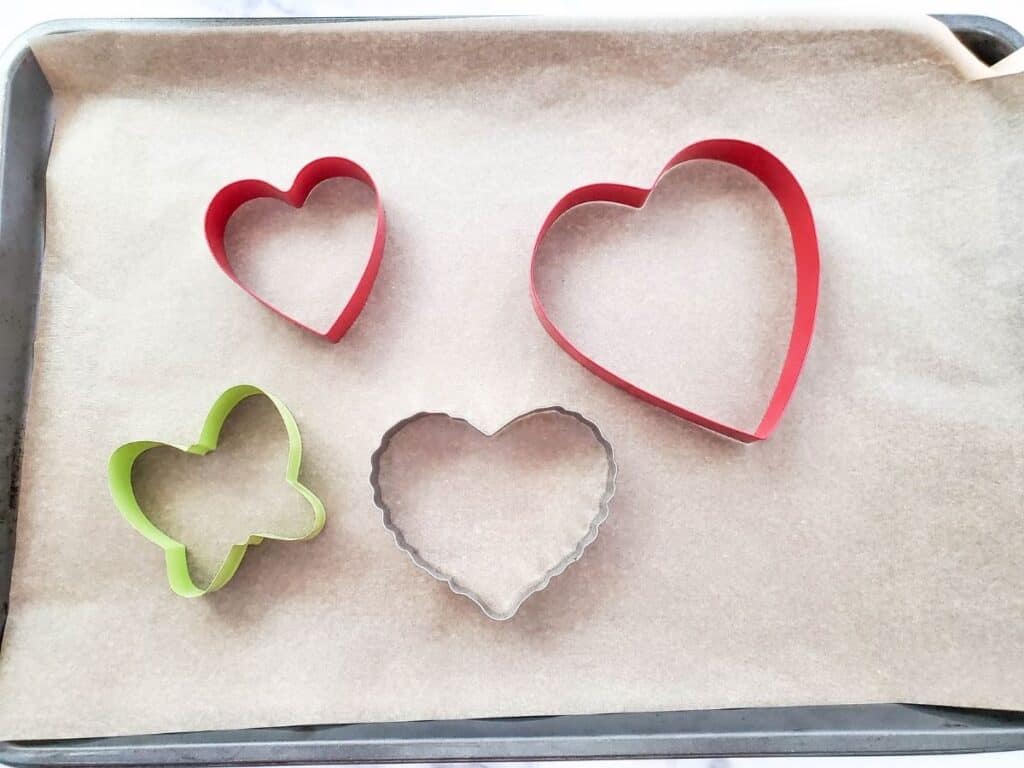 Step 2: Add the water to a small saucepan, and bring to a boil over high heat.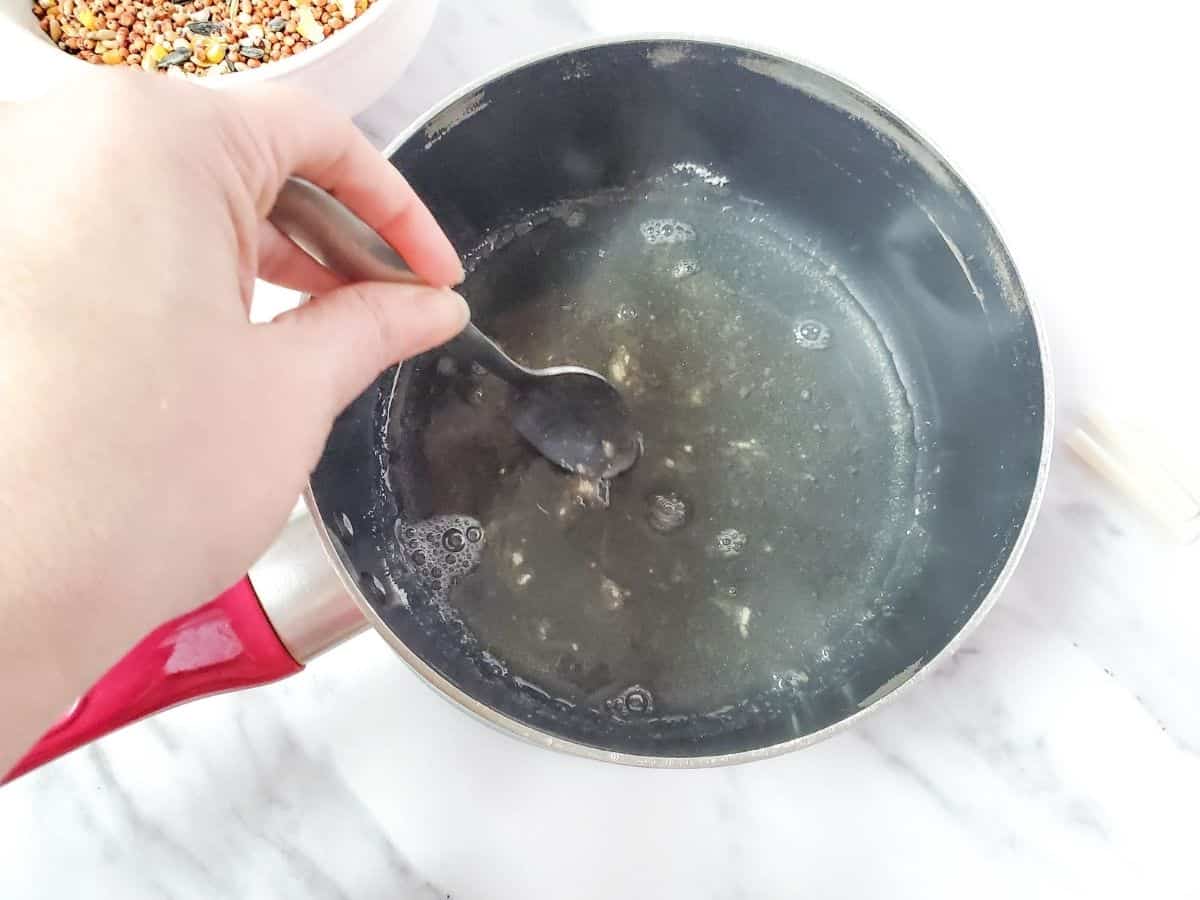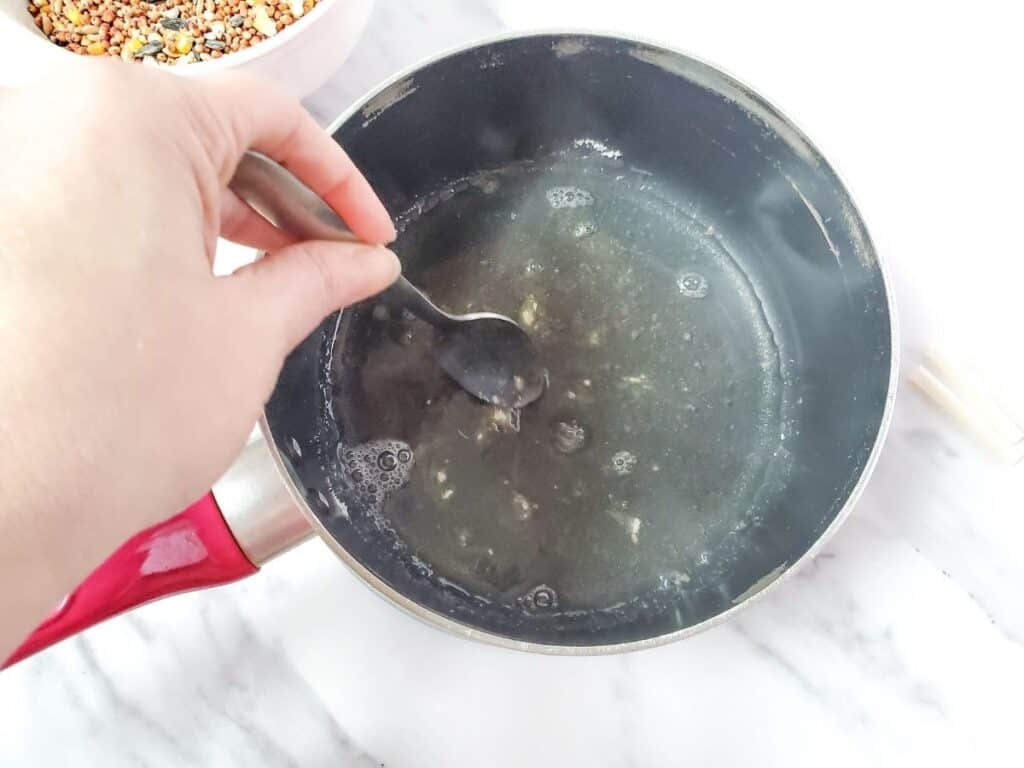 Step 3: Remove from heat, and pour in the gelatin. Stir until dissolved.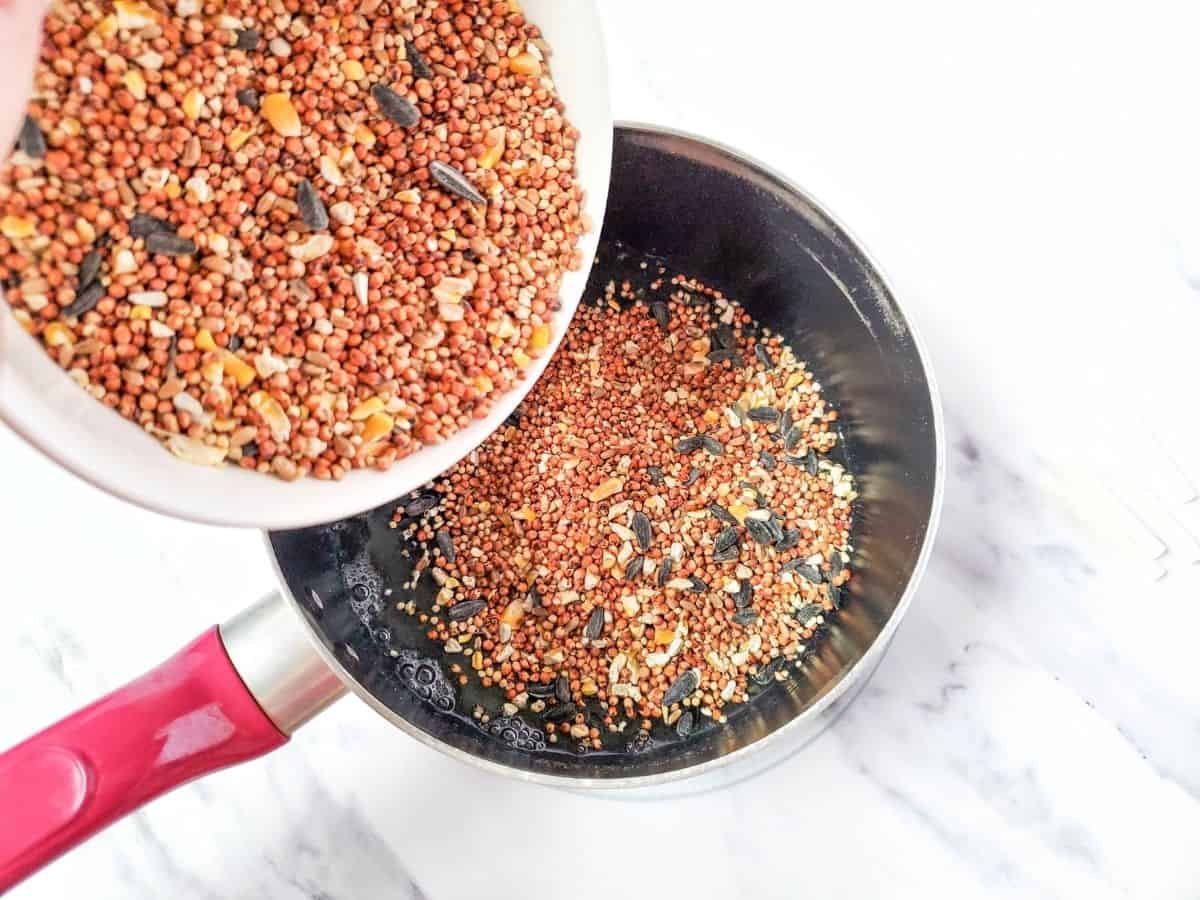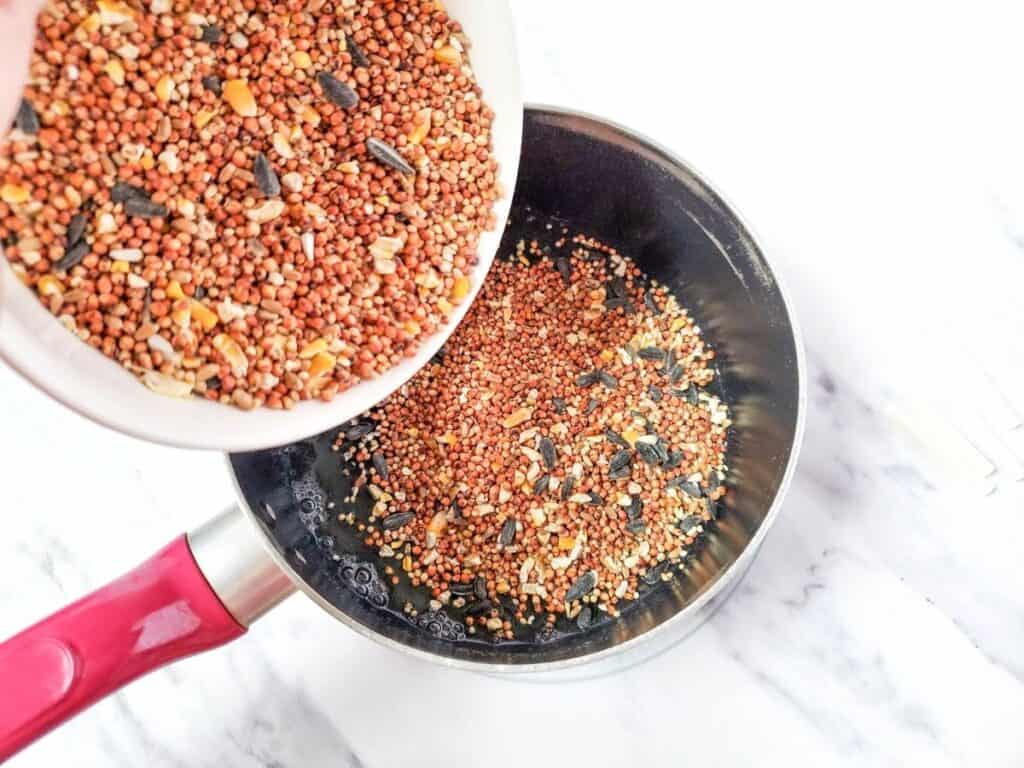 Step 4: Add the birdseed, and stir until it is all coated in the liquid gelatin mixture.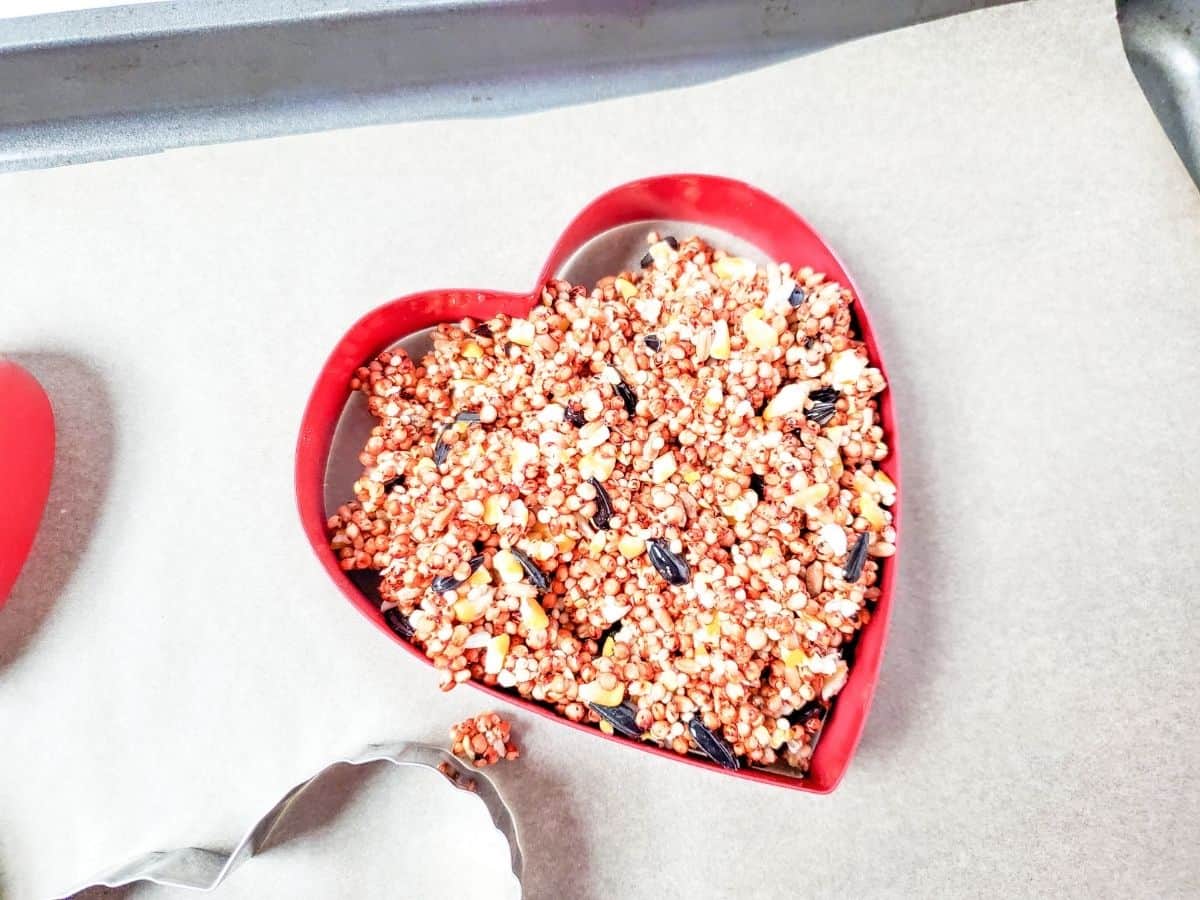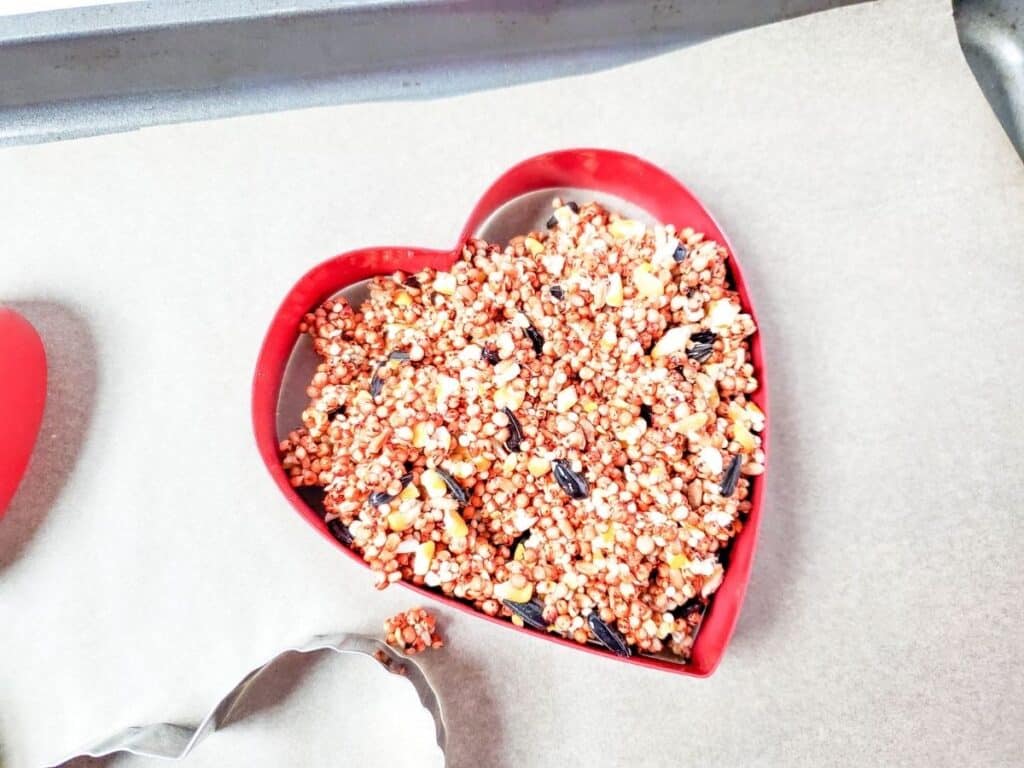 Step 5: Spoon the mixture into the cookie cutters. Us the back of a spoon to make sure to pack it in tightly.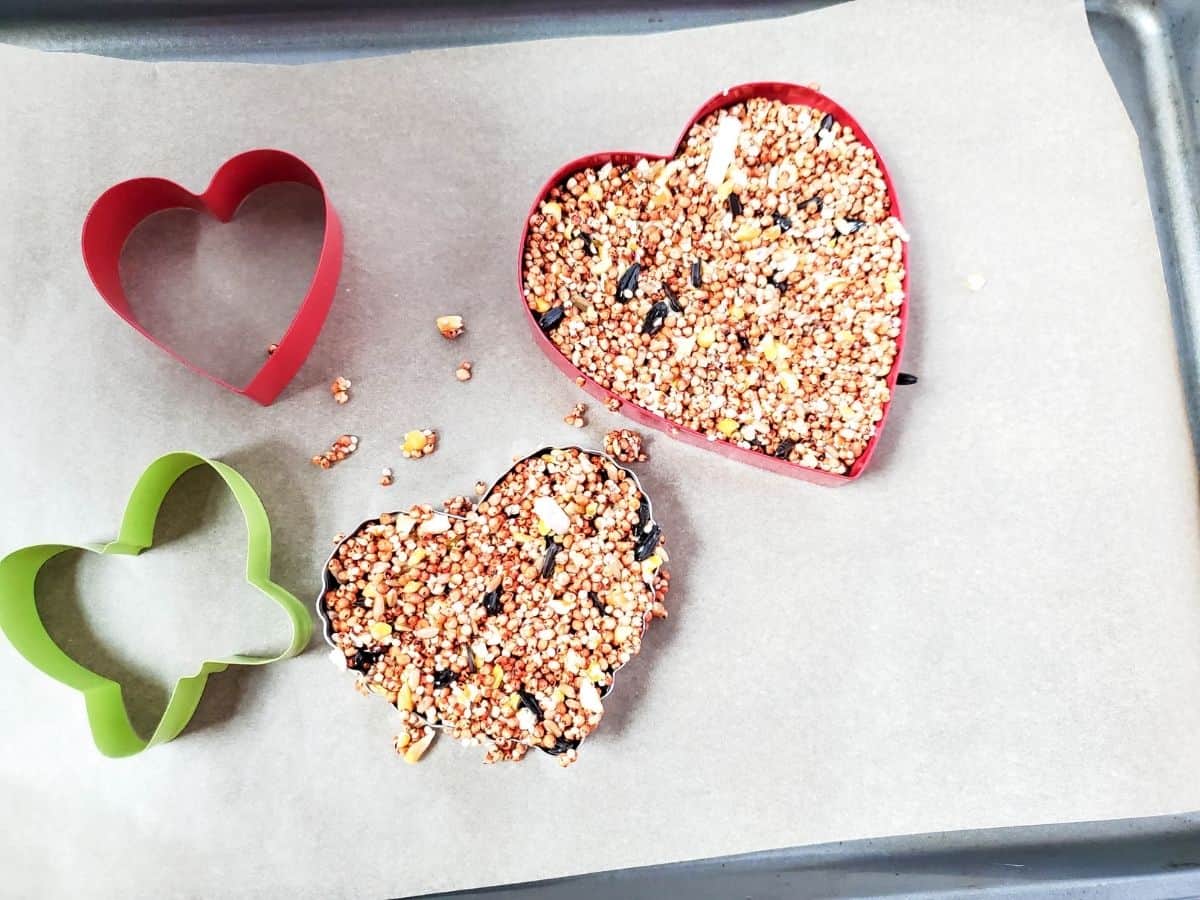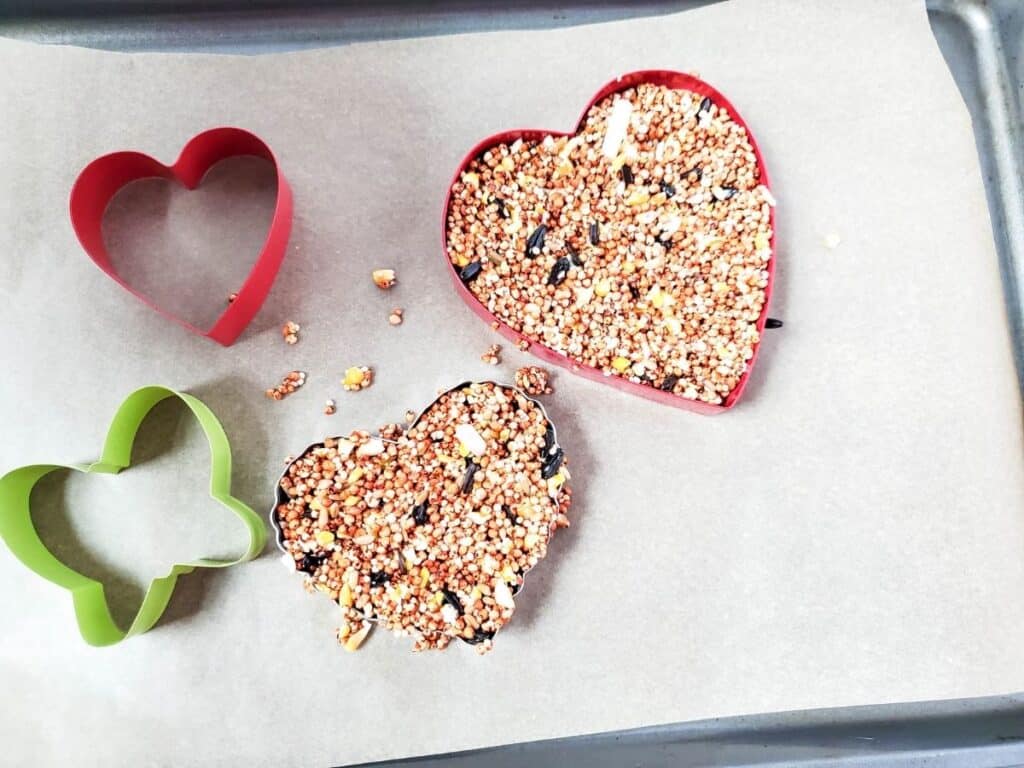 Step 6: Push a straw through the birdseen ornament, near the top. You'll want to make sure it is at least ½ inch from the top.
Step 9: Using the back of the spoon, pack the bird seed down into the cookie cutter again.
Step 10: Allow to set overnight.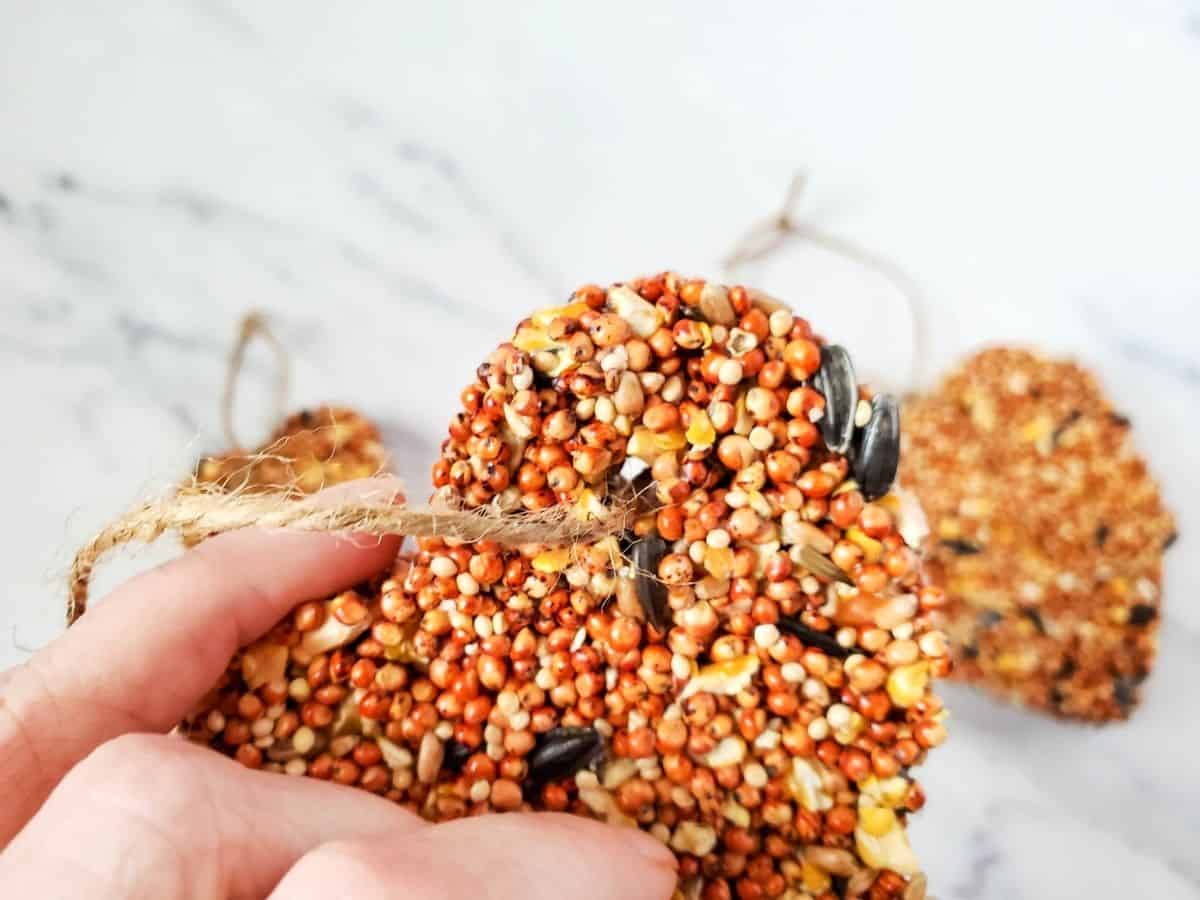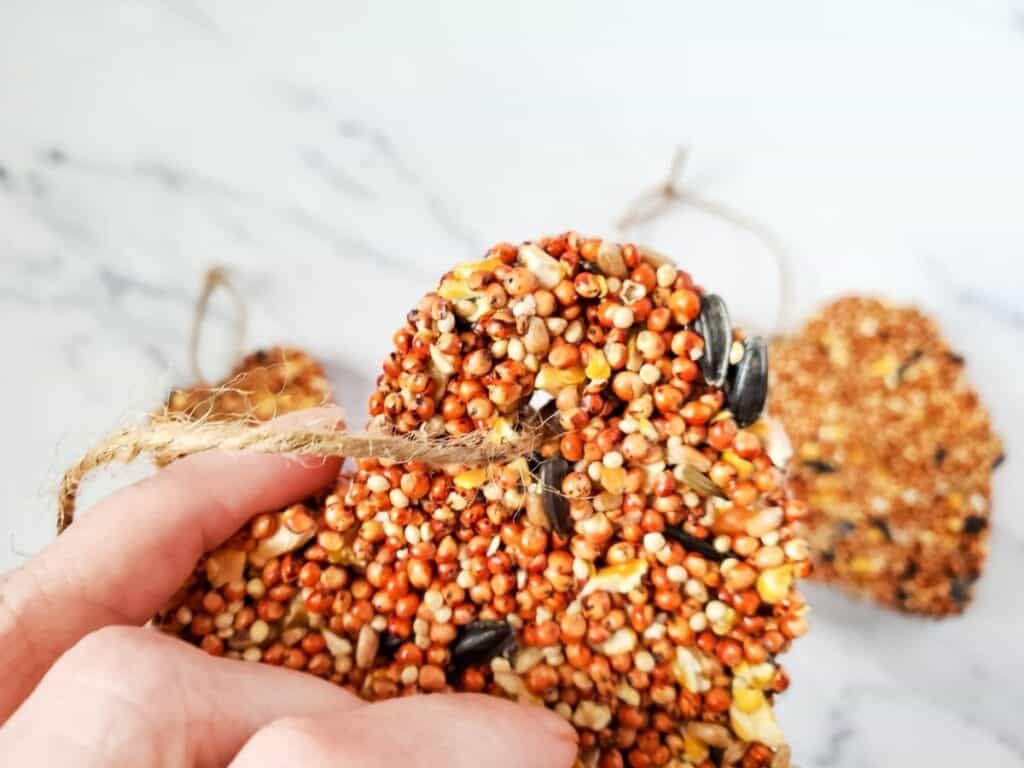 Step 11: Carefully remove the straws and the cookie cutters.
Loop twine through the hole made from the straw, and tie in a double knot, then make another double knot near the ends of the twine to create a hanger.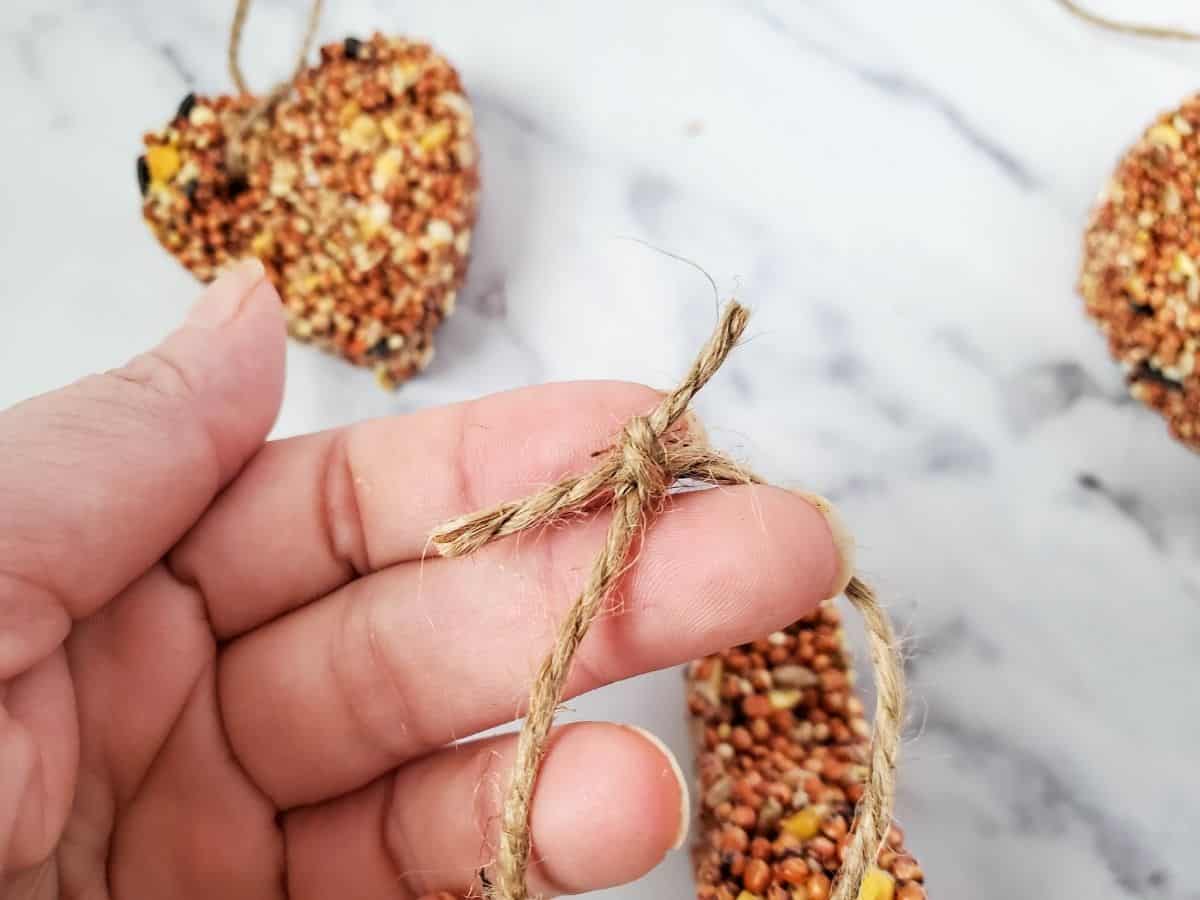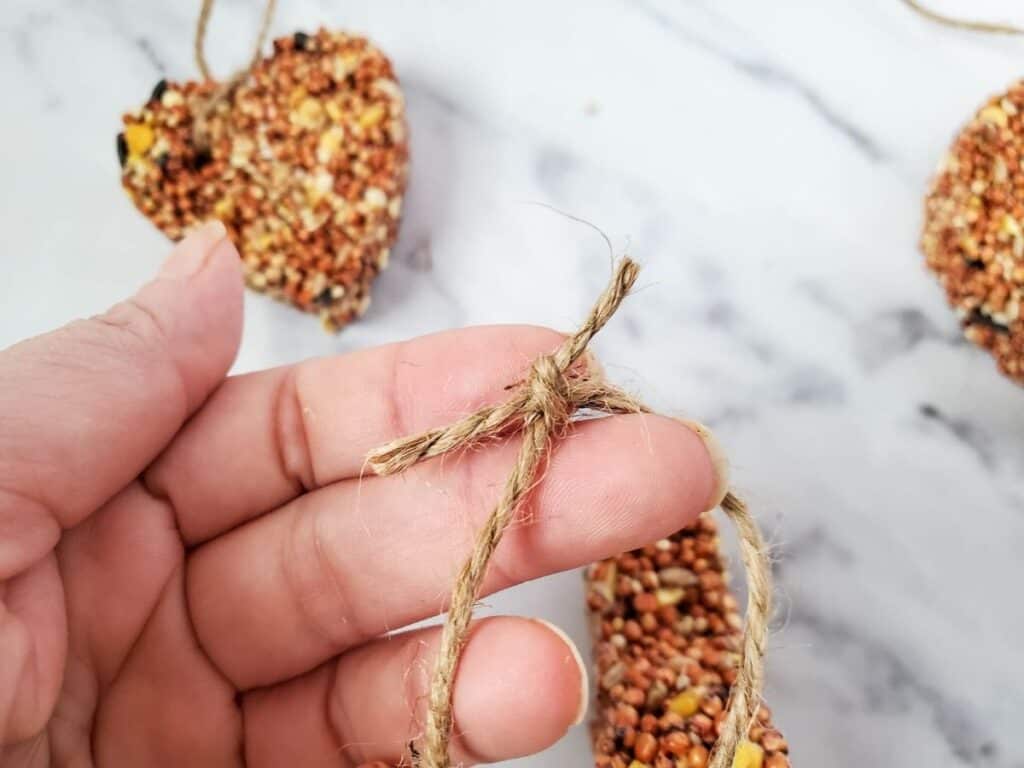 Step 12: Hang your DIY ornaments from tree branches, and enjoy watching the birds peck away!
You'll probably get a chance to feed some squirrels and chipmunks with these too!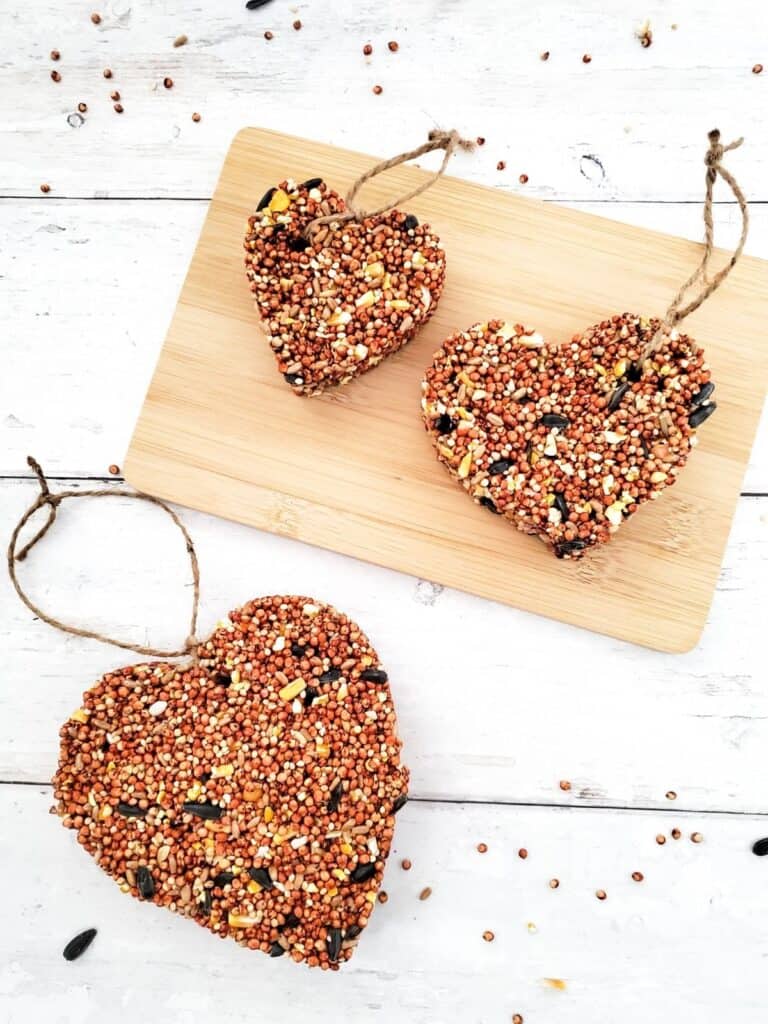 More DIY Projects
If you like this DIY Project, you'll love these ones too:
Easy Hummingbird Food Recipe – This super simple DIY Hummingbird Food Recipe uses TWO ingredients to make a homemade nectar that will have the hummingbirds stopping by your hummingbird feeder all day long.
Frugal Bird Feeder Plans – These frugal Bird Feeder Plans are so easy to make yourself, using an old empty coffee container and a couple other things you likely have sitting around the house.
How to Plant a Bee & Bird Friendly Garden – Learn How to Make a Pollinator Garden by following these simple steps and adding a few bird and bee friendly plants and flowers to your garden.