Pinwheel sandwiches are versatile, delicious, and perfect for any occasion.
Whether you're looking for a quick and easy lunch, a tasty appetizer for a party, or a fun finger food snack for kids, pinwheel sandwiches are a great option.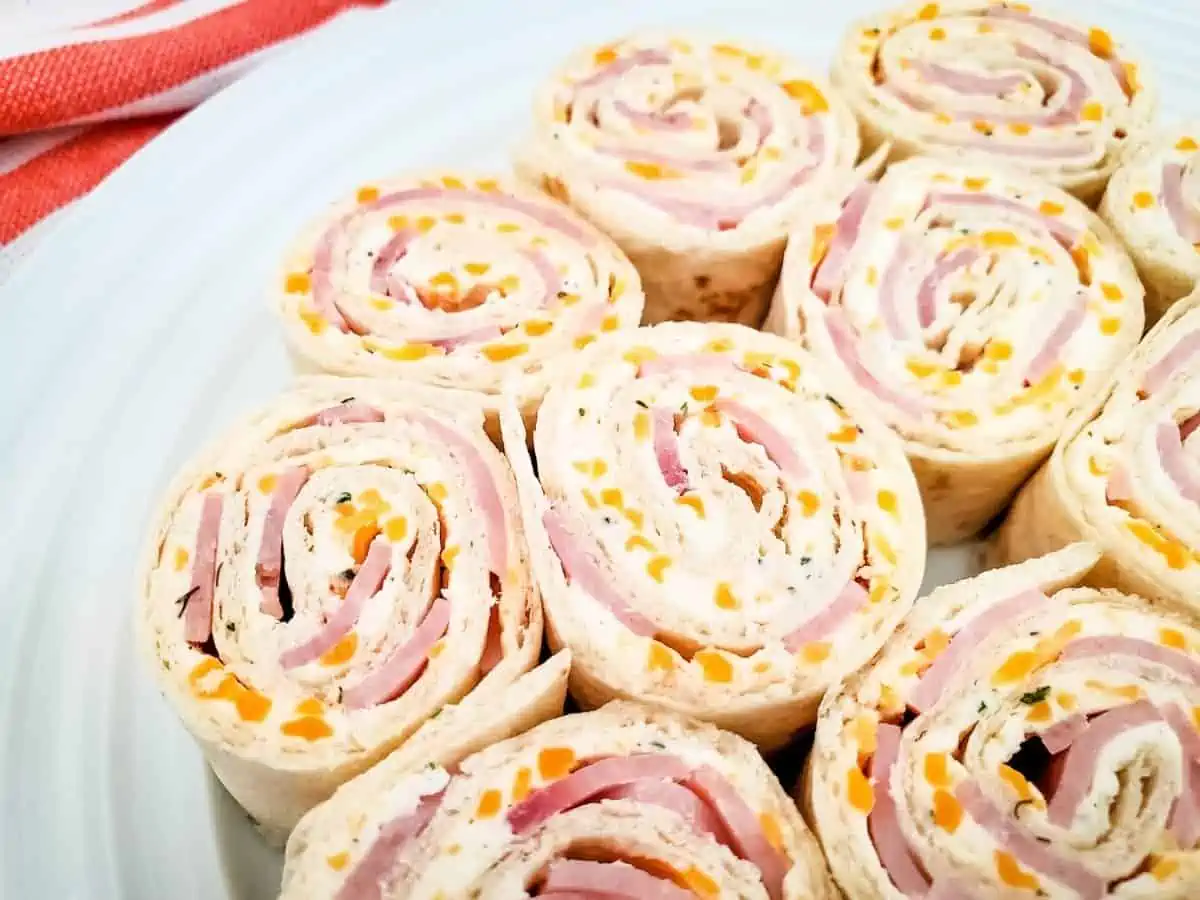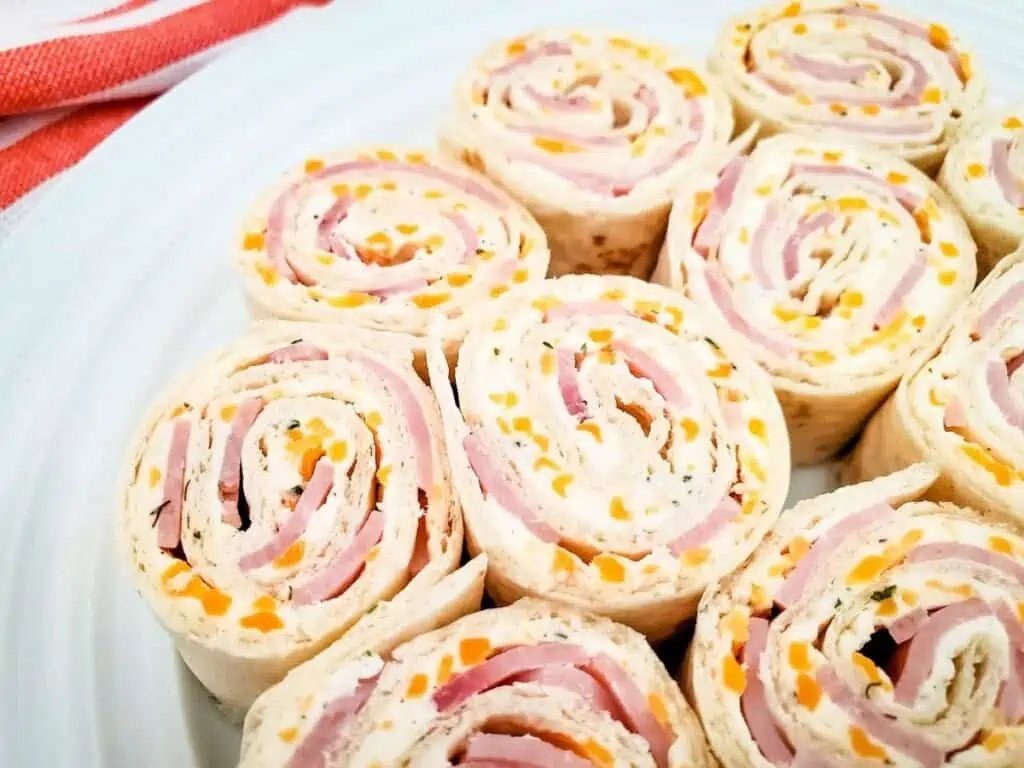 How to Make Pinwheel Sandwiches
Pinwheel sandwiches are easy to make and can be customized for an appetizer or lunch.
After spreading a filling on bread, it is tightly coiled into a spiral and cut into slices.
Pinwheel sandwiches require tortillas or bread, your filling, and a rolling pin or another flat item to flatten the bread.
The center can be cream cheese, mayonnaise, hummus and chopped meats or veggies.
Common Pinwheels Ingredients:
Green onions
Red bell peppers
Black olives
Tomatoes
Ham
Chicken
Turkey
Cheese
Bacon
Spread a thick layer of filling on flattened bread or tortilla, leaving 1/4 inch around the edges.
Starting at one end, tightly coil the bread. Sharply cut each roll into 1/2-inch chunks.
After slicing, arrange the pieces on a platter and top with chopped vegetables or herbs if desired.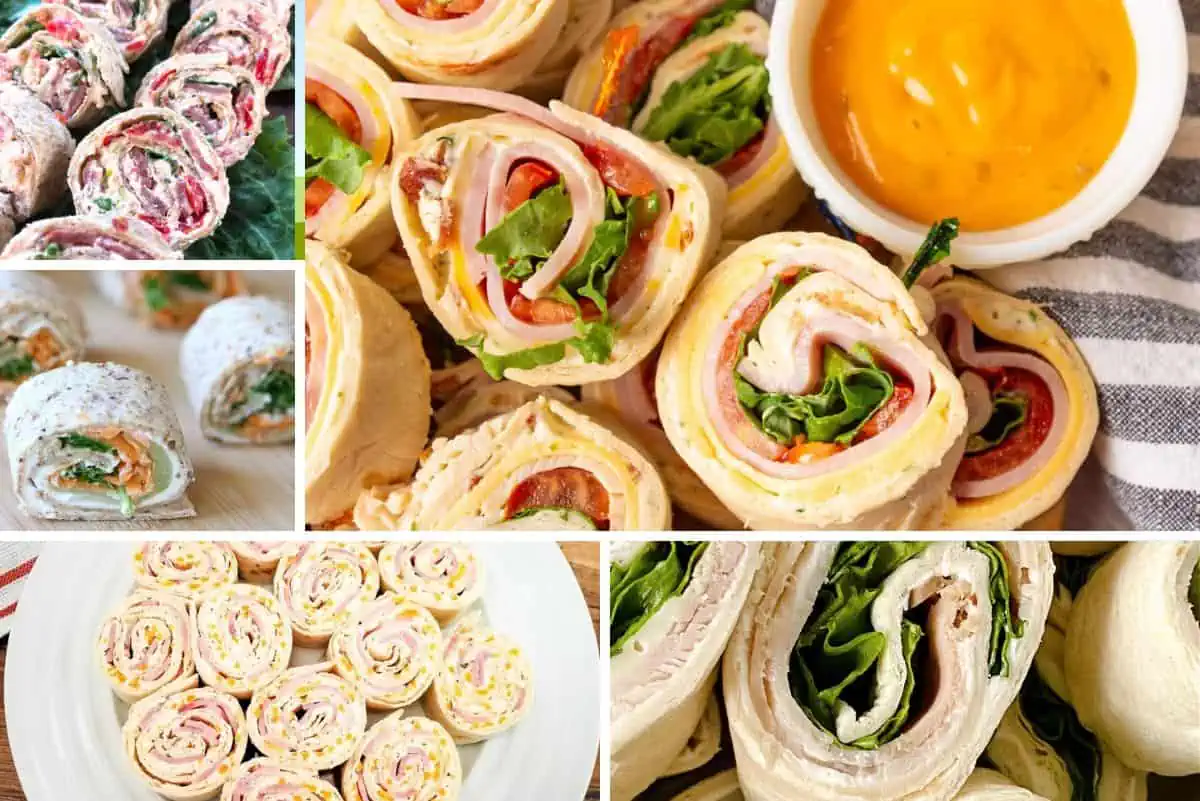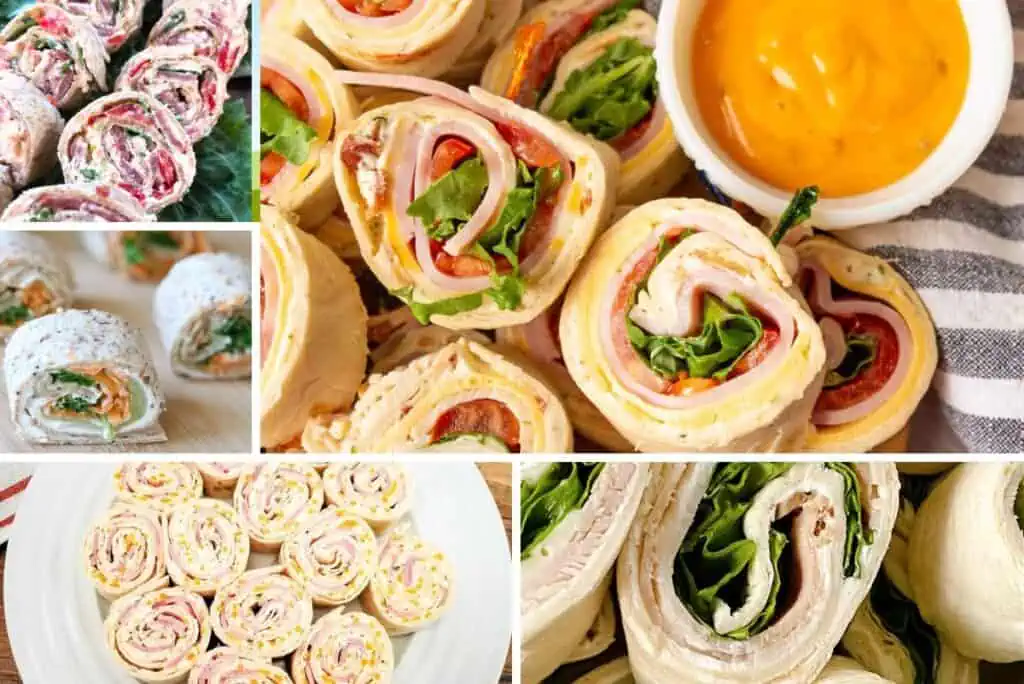 Best Pinwheel Sandwich Recipes
Pinwheel sandwiches are a quick snack for parties and outings.
Note: You can customize the filling according to your taste preference.
You can use other ingredients such as ham, turkey, bacon, cucumber, tomatoes, or cheese, and add herbs or spices for extra flavor.
Ham and Cheese Pinwheels are the perfect way to use up any leftover ham you might have after a holiday too, which makes it perfect for after Easter.
This recipe features a simple combination of turkey, cheese, and mayo wrapped up in a tortilla and sliced into bite-sized pinwheels.
These veggie pinwheels are great snacks or bag items for kids because they are small and easy to eat.
They are full of protein and lots of healthy vegetables, and they taste great.
These club-style pinwheel sandwiches are quick and easy to make and make a great starter to bring to parties and BBQs or to take along for lunch.
Who doesn't love a good BLT sandwich?
These pinwheels feature crispy bacon, juicy tomatoes, and fresh lettuce all rolled up into a tasty wrap.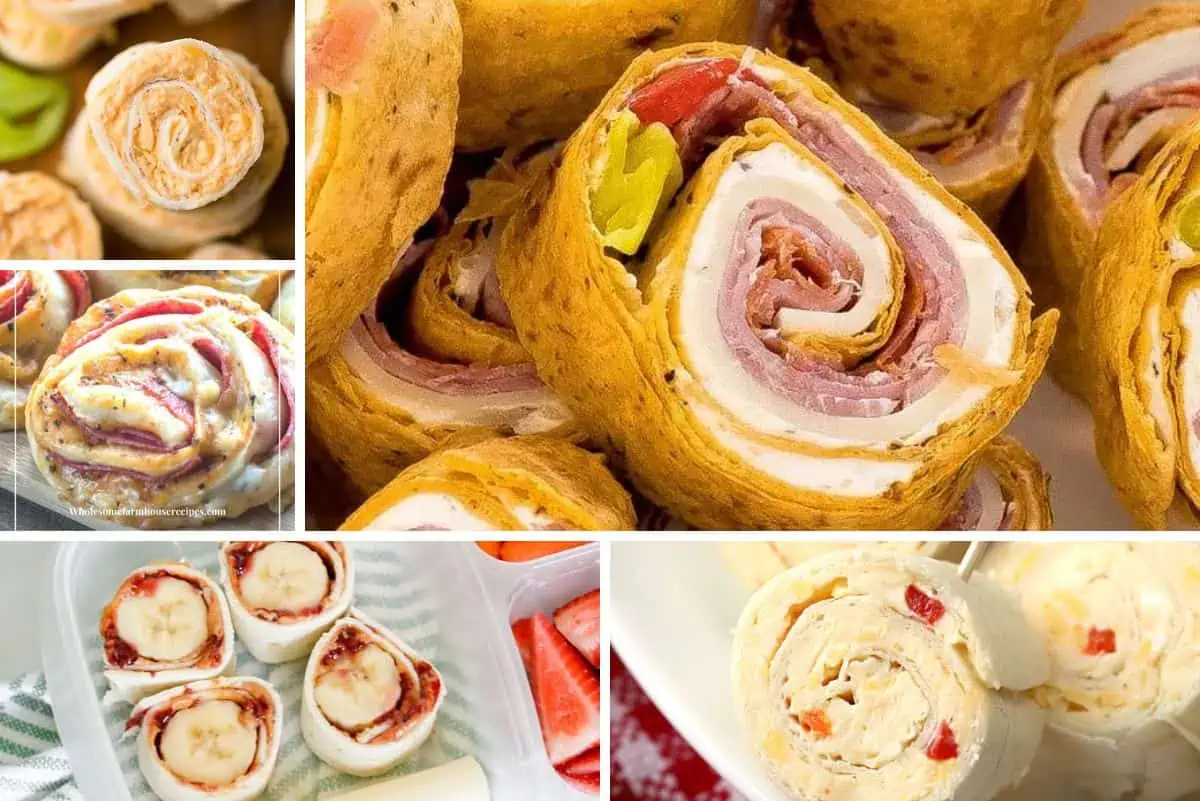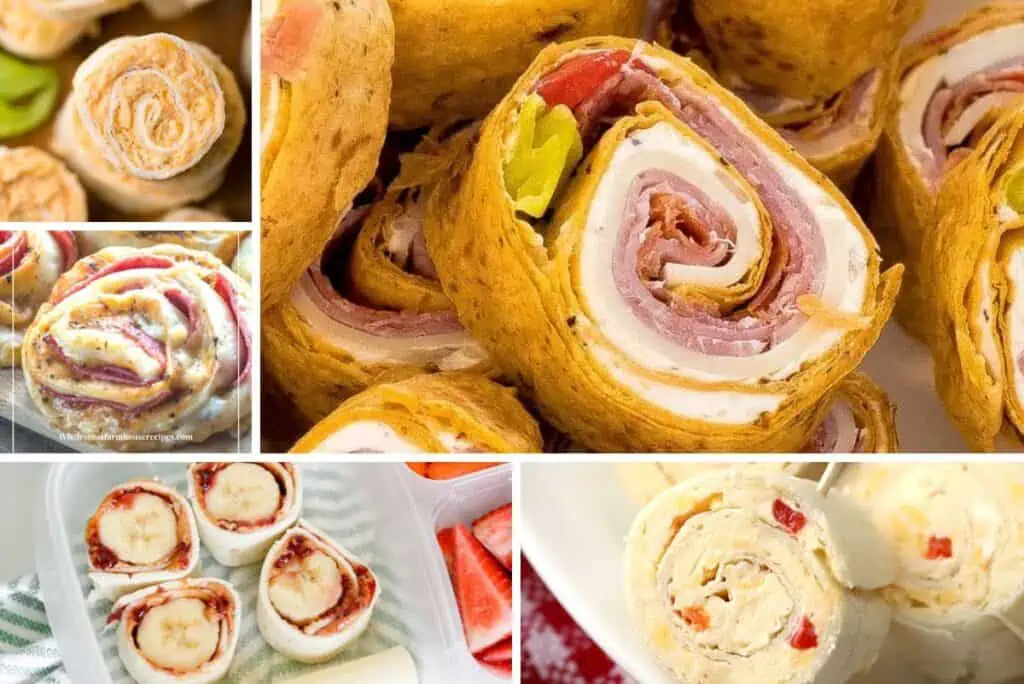 Pimento cheese pinwheel sandwiches are great for your next party.
Creamy homemade pimento cheese is rolled up in flour tortillas and cut into bite-size pieces.
These spicy pinwheels are perfect for game day or any time you're craving something with a little kick.
They're filled with shredded chicken, buffalo sauce, and blue cheese.
Pizza lovers will adore these bite-sized pinwheels, which are filled with mozzarella cheese, pepperoni, and your favorite pizza toppings.
These pinwheels are packed with the flavors of Italy, including salami, provolone cheese, and roasted red peppers.
Kids (and adults!) will love these fun and tasty pinwheels, which feature peanut butter and jelly wrapped up with a banana in a soft tortilla.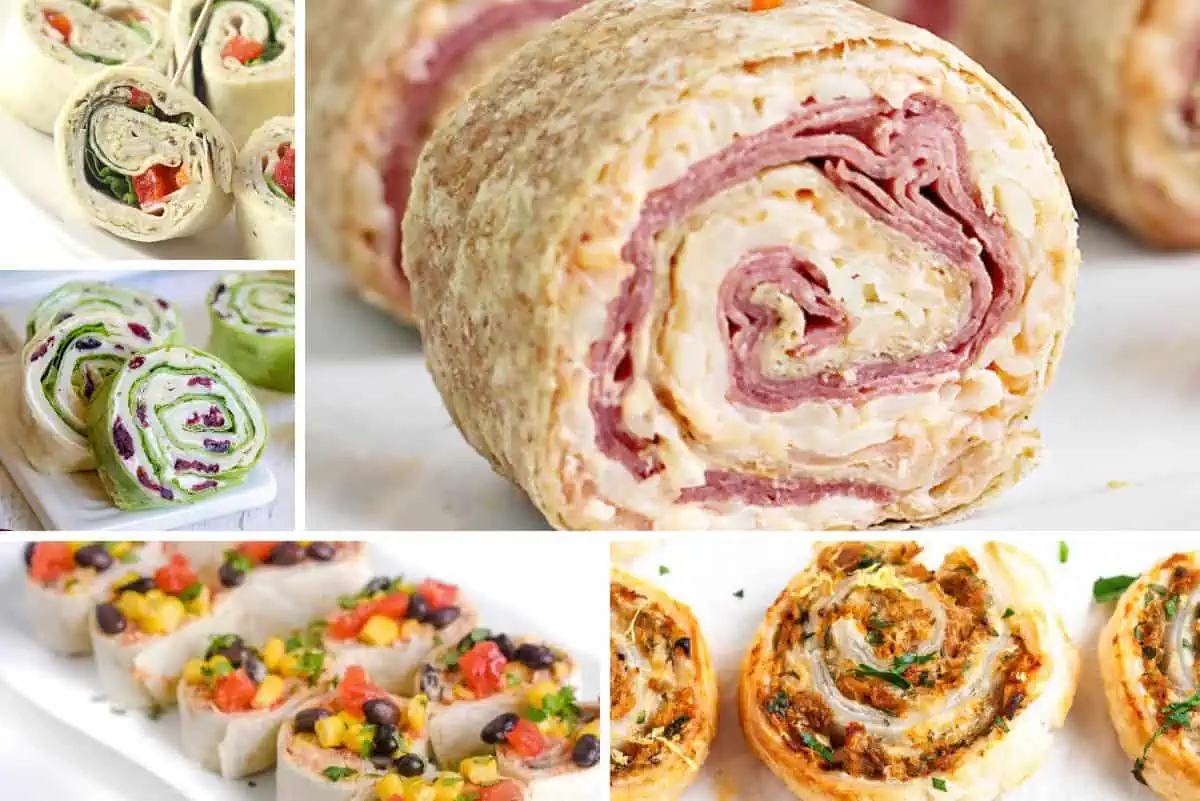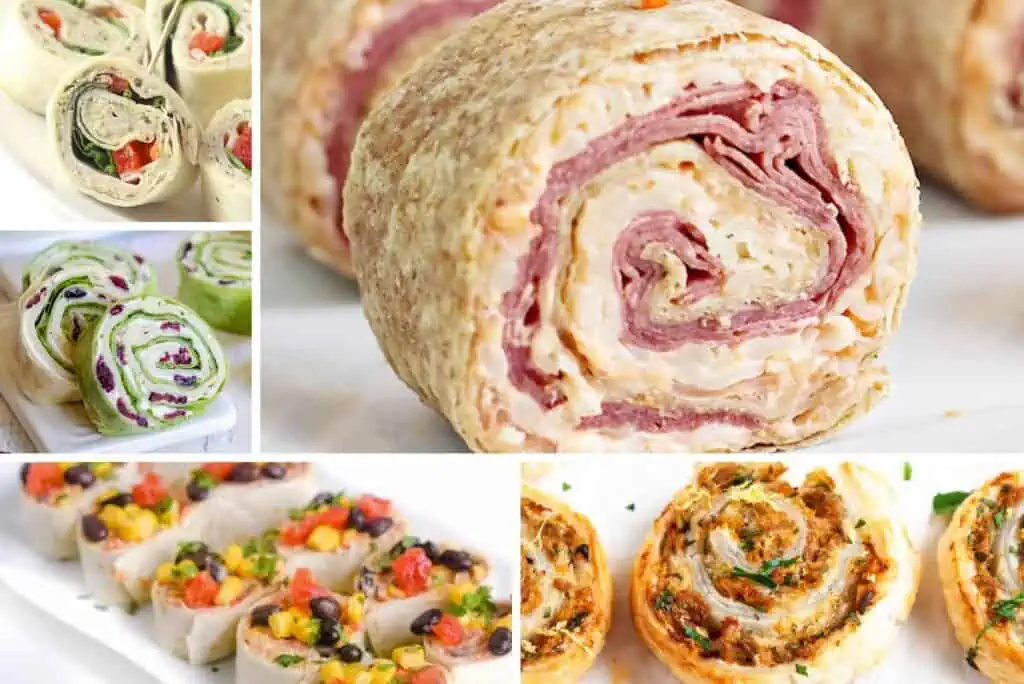 Serve warm right out of the oven or cool to room temperature.
Turkey pesto pinwheel sandwiches are great for a quick lunch.
Pesto cream cheese spread, turkey, spinach, and roasted red peppers fill these bite-sized snacks.
Taco Pinwheels are a great no-bake, no-cook food for a party.
They are made with cream cheese, black beans, tomatoes, corn, and spices, all wrapped in a tortilla.
These pinwheels are inspired by the classic Reuben sandwich and feature corned beef, sauerkraut, and thousand island dressing wrapped up in a soft tortilla.
These pinwheels are perfect for the holidays, featuring tender turkey, tangy cranberry sauce, and creamy cream cheese.
These little Christmas tree pinwheels show that you don't have to choose between fun and healthy.
These are just a few of the many delicious pinwheel sandwich recipes out there.
Whether you prefer savory or sweet, vegetarian or meat-filled, there's a pinwheel sandwich recipe out there that's sure to please.
Try one of these recipes today and discover the joys of pinwheel sandwiches!