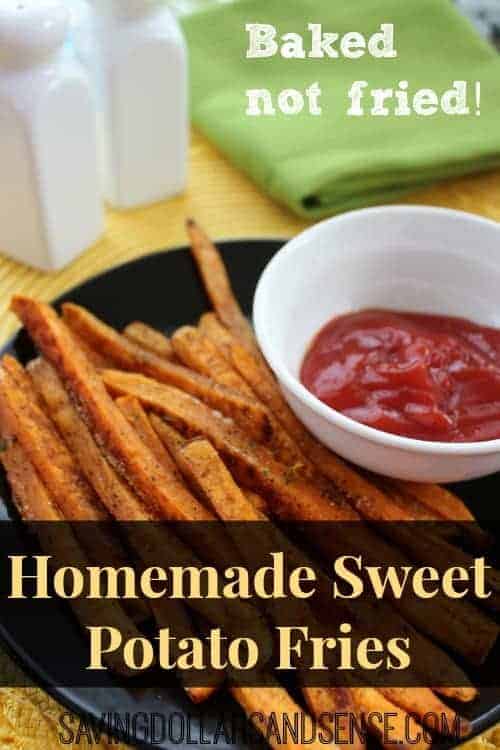 I had a couple of sweet potatoes sitting in my pantry for a long time until I tried this Homemade Sweet Potato Fries Recipe!
This is just about the simplest way to make them and I love that they are baked instead of fried. I can't be the only one who needs to eat healthier right?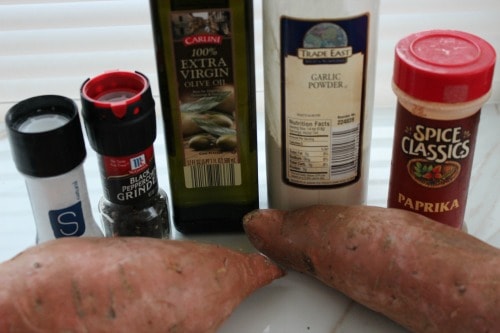 INGREDIENTS
2 lb Sweet Potatoes
2 tbsp Olive Oil
1/8 tsp Salt
1/8 tsp Pepper
1/8 tsp Garlic Powder
1/8 tsp Paprika
DIRECTIONS
Preheat oven to 450.
Line baking sheet with parchmant paper.
Cut sweet potatoes into 1/4″ fries.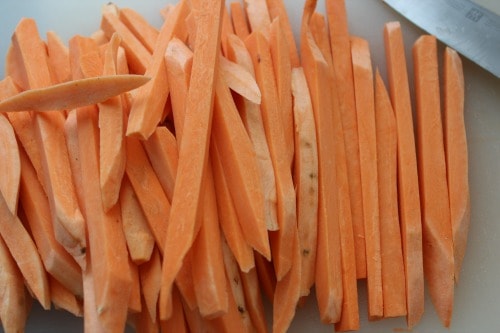 Toss fries in olive oil to coat.
Spread fries out on prepared baking sheet.
Cook 20 minutes turning occasionally or until fries are browned.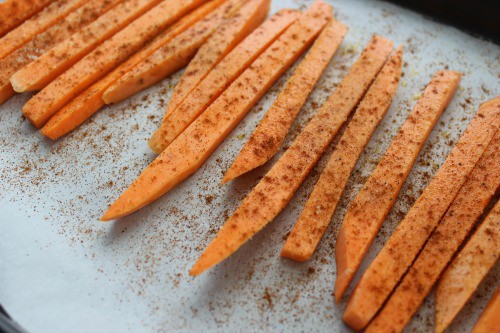 See how super easy that was?
If you do make these, I would love to hear how you liked them (or didn't for that matter)
Also make sure to sign up below to be notified any time I share a new recipe here.
[gravityform id="2″ name="Free Recipe Ideas"]