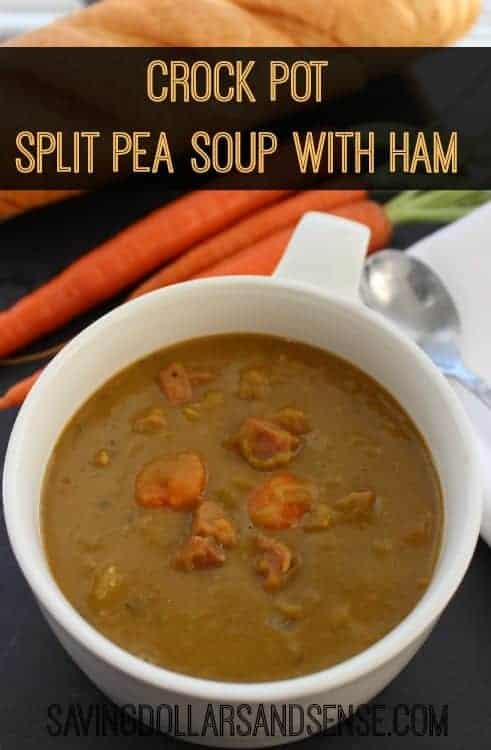 This Crock Pot Split Pea Soup with Ham is the perfect meal for any cold winter day. It is so easy to put together and it cooks for you while you spend time doing other things throughout your day.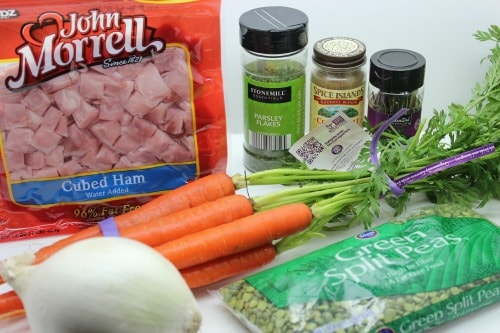 INGREDIENTS
1 lb Dried Split Peas
2 cups Diced Ham
3 Carrots
1/2 cup chopped Onion
2 tsp Minced Garlic
1 bay leaf
2 tsp Parsley Flakes
1 tsp Celery Salt
1 tsp Salt
1/2 tsp Pepper
6 cups hot Water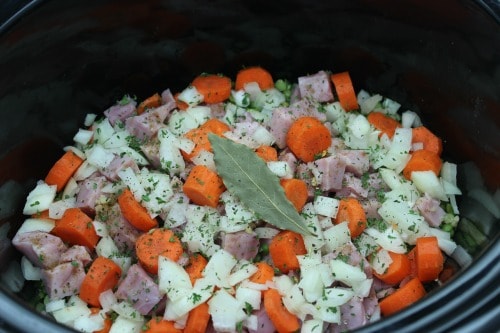 Preparation:
Rinse the split peas and add to slow cooker.
Peel and slice carrots and add to slow cooker.
Add remaining ingredients to slow cooker.
Cook on low 8-10 hours.
Remove bay leaf.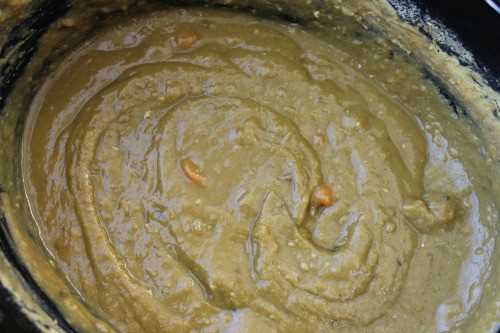 Sign up to receive an email notice any time I share a new recipe!
[gravityform id="2″ name="Free Recipe Ideas" title="false" description="false"]