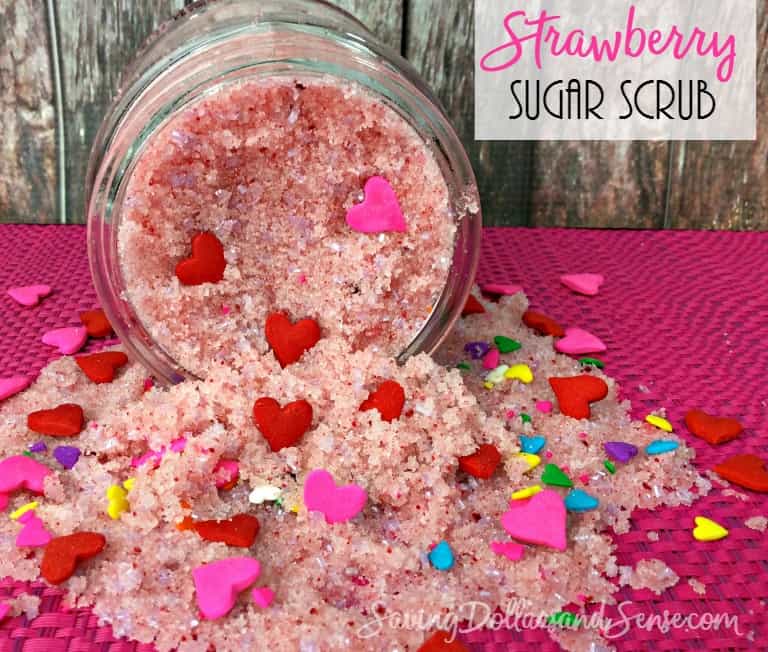 This homemade Strawberry Sparkle Sugar Scrub recipe is perfect for Valentine's Day!
Add a couple drops of Stress Away Essential Oil to your homemade sugar scrub for an extra special touch. The name says it all!
Stress Away™ Roll-On is a unique, light blend of Vanilla, Lime, Copaiba, and other pure essential oils with a relaxing fragrance.
Sugar Scrub Ingredients
Wilton White Sparkling Sugar
Augason Farms Strawberries
Viva Naturals Organic Coconut Oil
Ball Mason 4oz Quilted Jelly Jars
How to Make Strawberry Sparkle Sugar Scrub
Add the dried sliced strawberries into a zip-loc bag. Using a meat tenderizer, crush strawberries until very fine.
Blend the crushed dried strawberries, sugar, and your sparkling white sugar together in a small bowl.
Put coconut oil in a microwave-safe bowl. Microwave in 30-second increments, stirring in between each increment until melted.
Stir melted coconut oil and Stress Away essential oil together.
After completely blended add to the dry mixture. Stir well.
Scoop scrub into mason jar and garnish scrub with small valentine hearts in difference colors and sizes.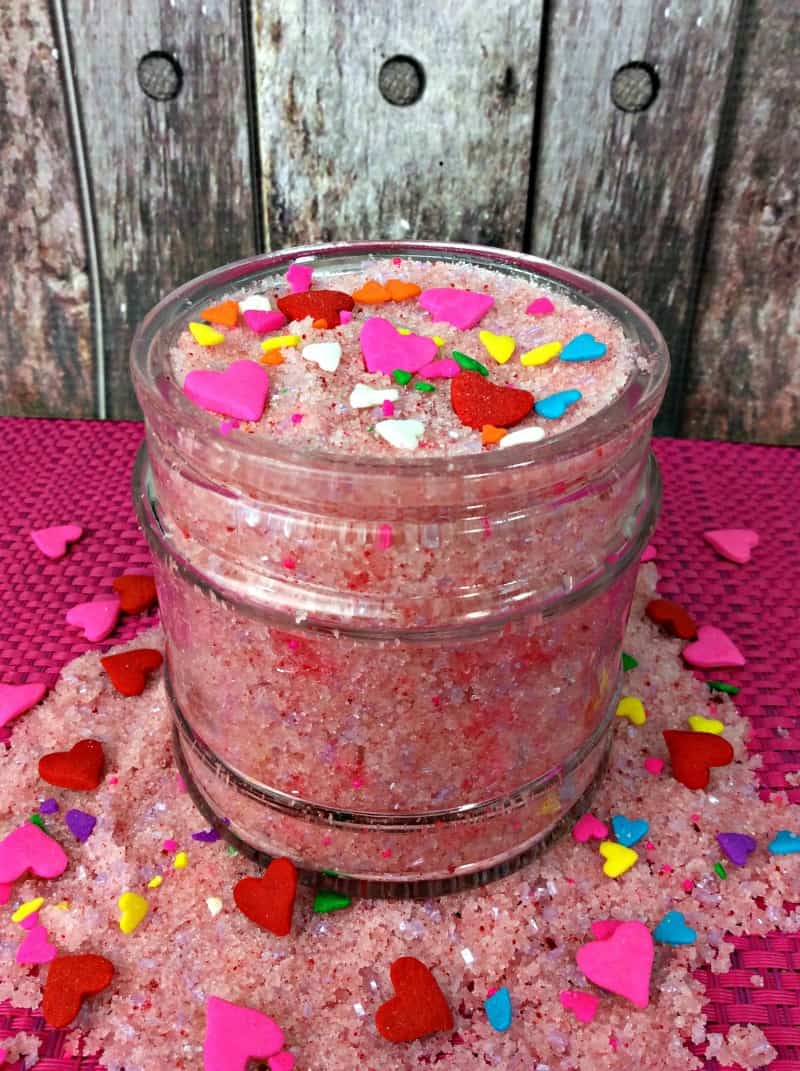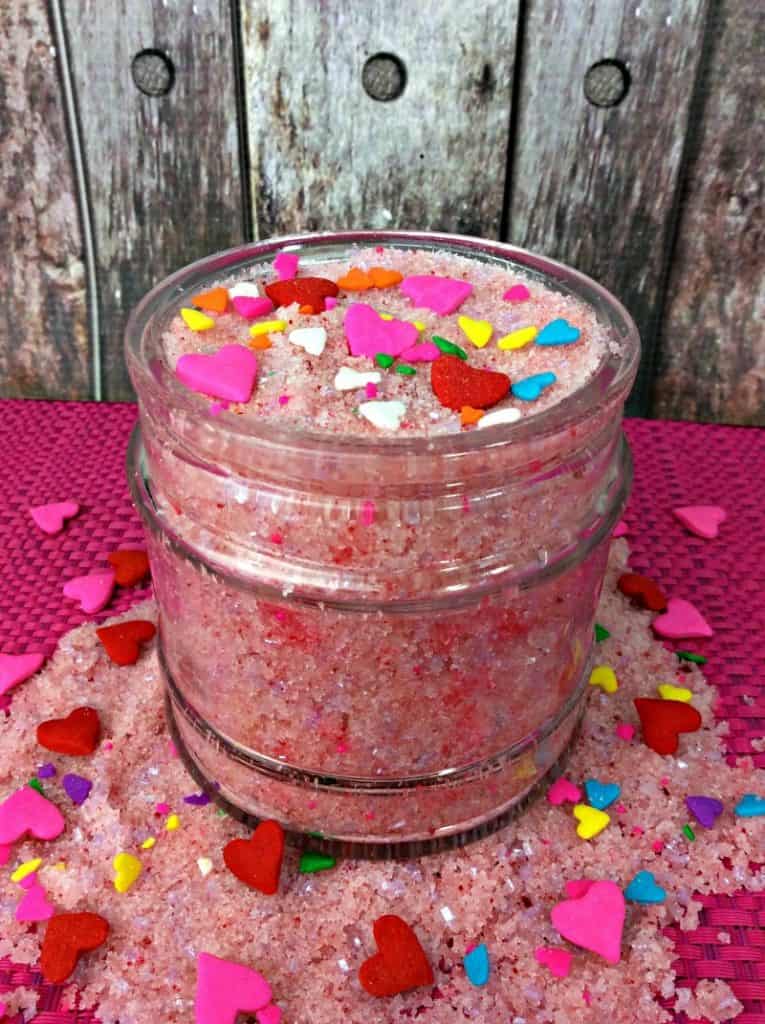 More Homemade Sugar Scrub Recipes