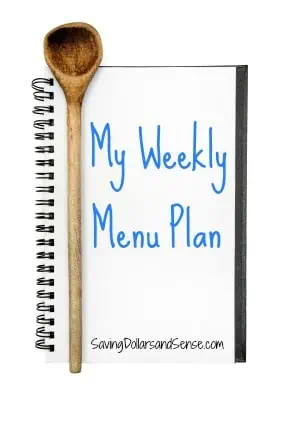 I had a couple piece of chicken leftover from dinner last week so I decided to use them to try out a brand new Crock Pot Meal for dinner tonight.
Crock Pot Tortilla Soup is amazing!
It is so inexpensive to make and the best part is the smell that will greet you when you come home to find it waiting for you ready to go in the Crock Pot!
I plan to set out a little shredded cheese and sour cream for anyone wanting to add them as toppers.
Stay tuned, I will share the recipe here soon.
Now on to this weeks menu plan.
Breakfast and lunch is pretty much the same around my house which is why that part of the menu never changes.
Breakfasts – consists of oatmeal, cold cereal, fruit smoothies, toast & poached eggs.
Lunches – consists of soups, peanut butter or tuna sandwiches, and dinner leftovers.
Dinners – I will try to include lots of veggies this week.
~ Monday ~
Crock Pot Tortilla Soup
~ Tuesday ~
Baked Tilapia, Roasted Veggies and Brown Rice
~ Wednesday ~
Pull Apart Pizza Bread
~ Thursday ~
Cheesy Chicken and Broccoli Rice Casserole
~ Friday ~
Crock Pot Chili
~ Saturday ~
Chicken A La King
~ Sunday ~
Usually we have a very late lunch and just find something small for dinner. Either way I don't plan because I like to be flexible for anything that pops up.