This Rosehip Hibiscus Iced Tea is so refreshing and delicious and it also has some great health benefits too!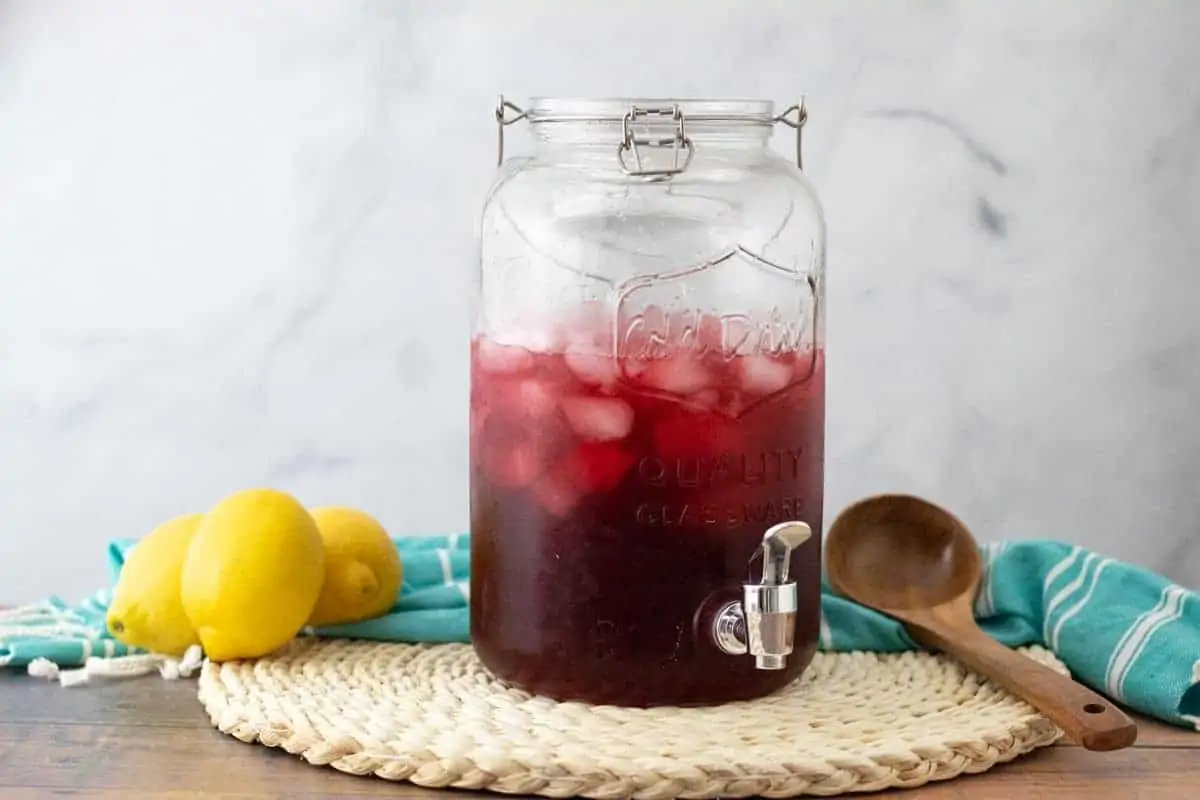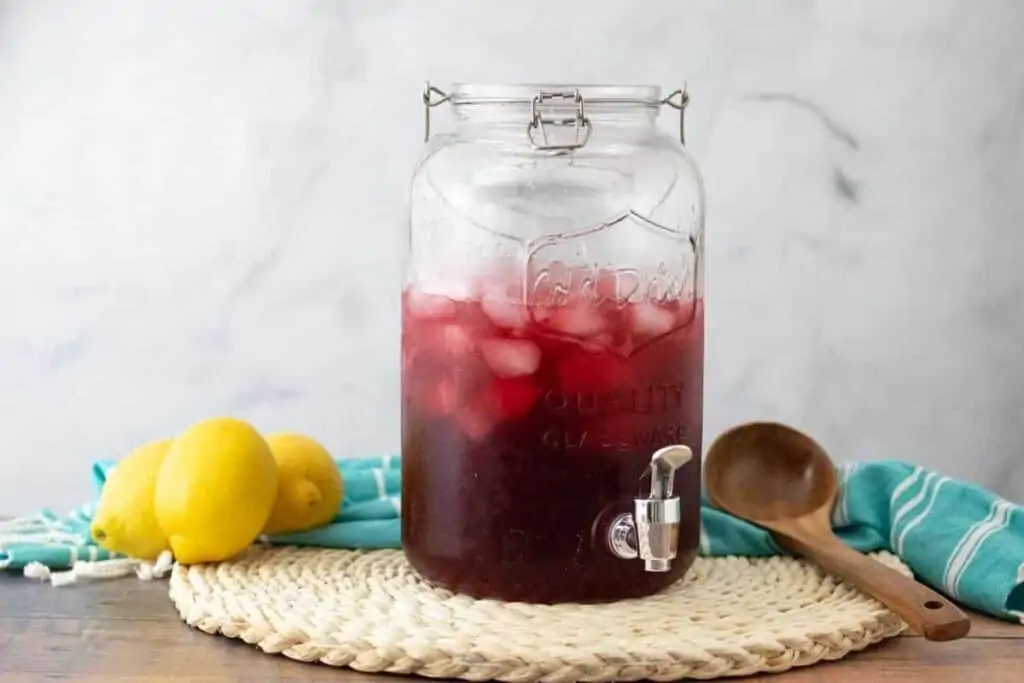 This tea tastes a lot like a fruit punch.
I usually brew the tea and use the ice to help water it down.
Typically, I do 1 part tea, and 2 parts ice and after the ice melts and cools it down it makes a very pleasant drink.
Health Benefits of Hibiscus Tea
Hibiscus tea has been know to help stimulate weight loss and boost the immune system.
Some people like to use it to help keep healthy blood pressure and cholesterol levels too.
It's also a great choice for anyone wanting to reduce inflammation in the body.
It's also high in vitamin C (due to the hibiscus and rosehips).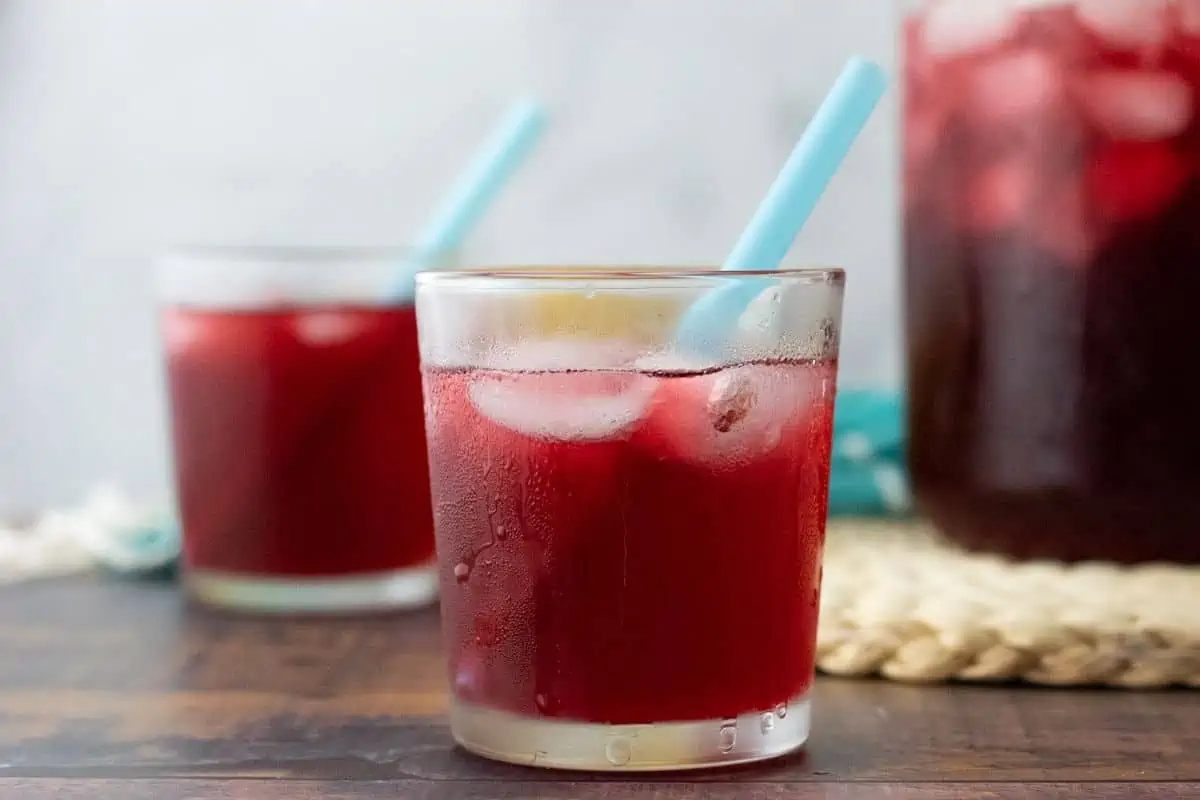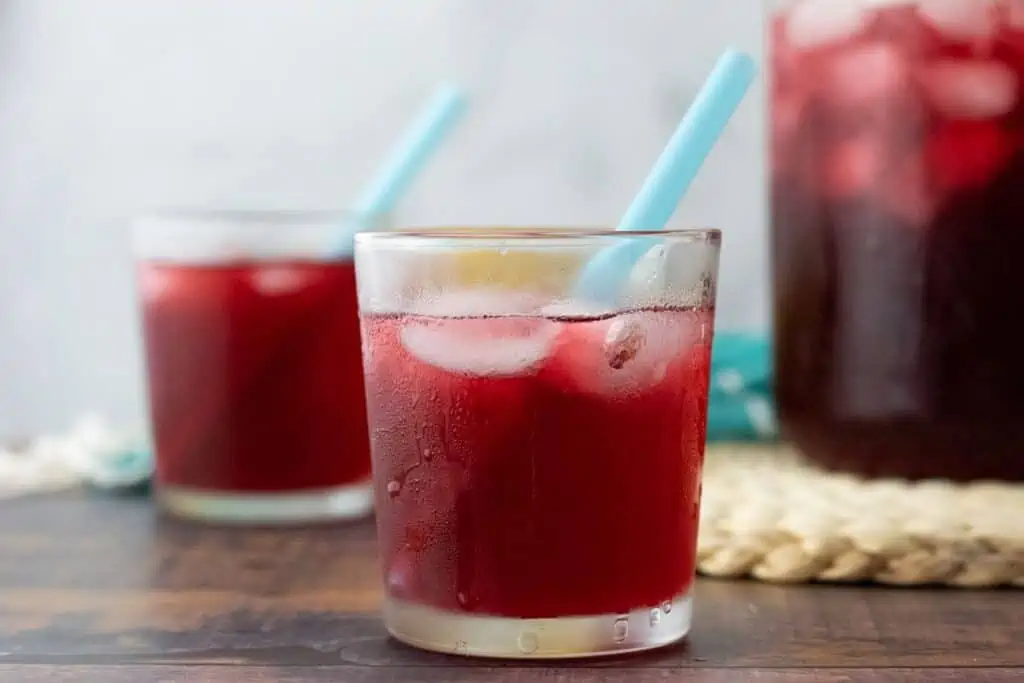 The honey can be altered to taste, and although this tea tastes AMAZING with lemon, it is optional and works fine without it.
Trust me on this one, you will love relaxing on a hot summer day with a cold glass of hibiscus tea with the added twist of rosehips.
Oh! This recipe also makes great popsicles when frozen!
If you like this iced tea recipe, you will love this Passion Tea Lemonade too!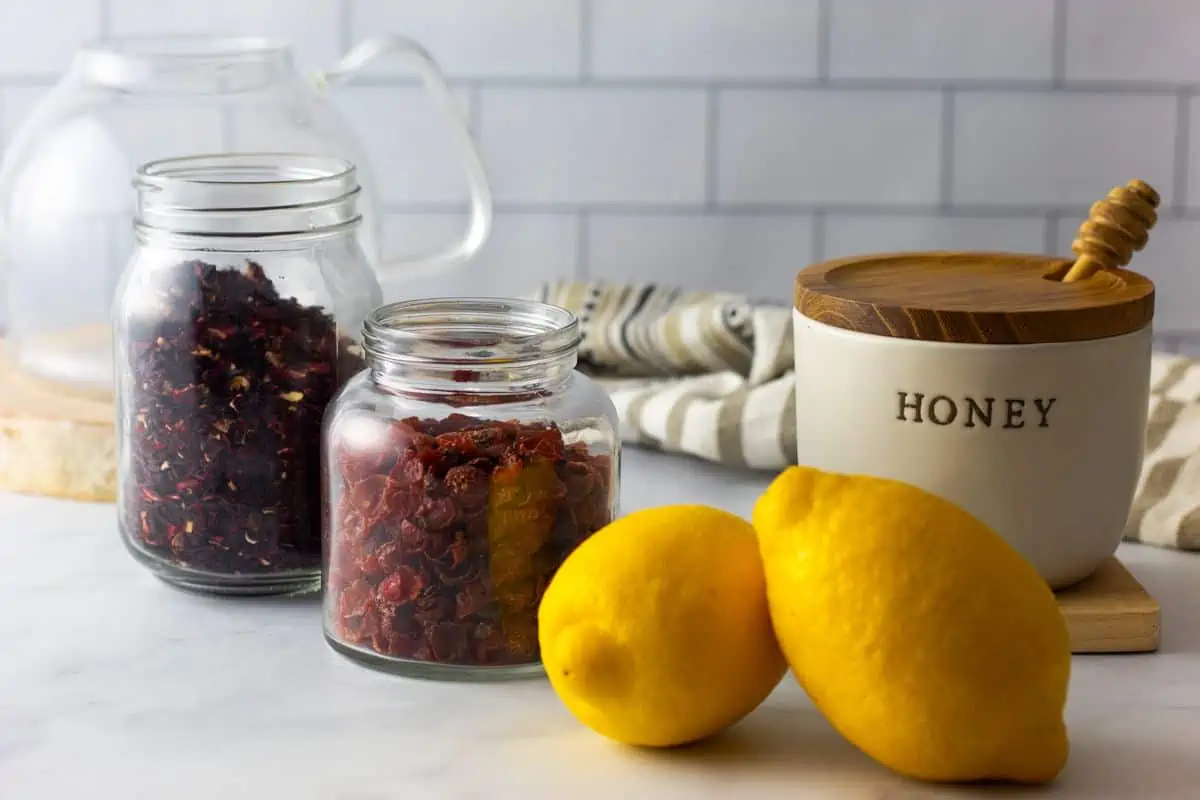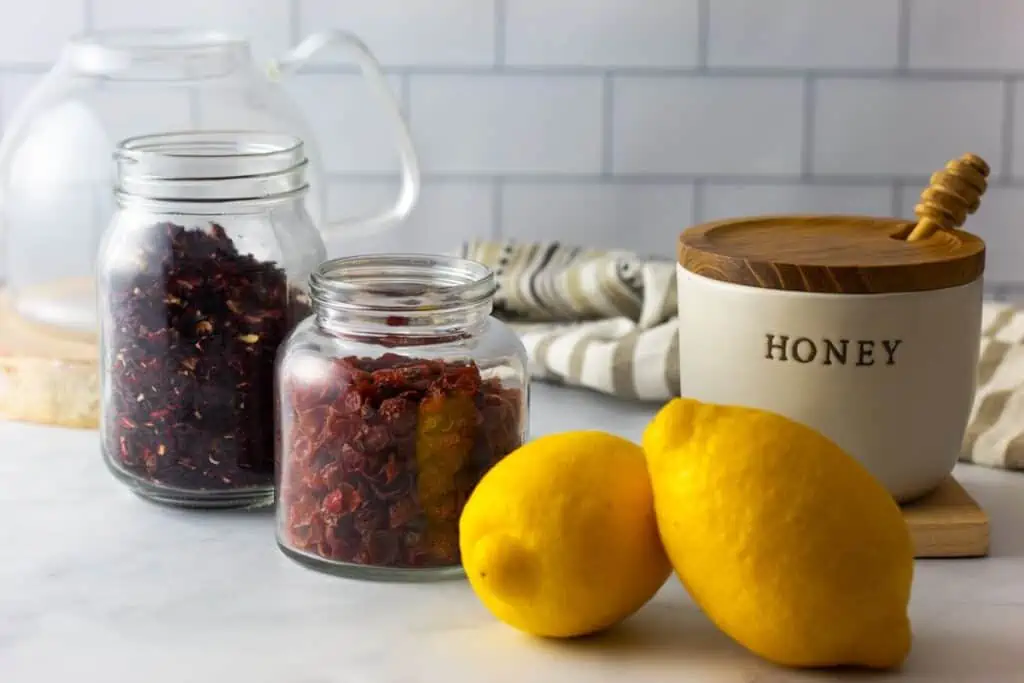 Gather these ingredients needed to make this Rosehip Hibiscus Iced Tea:
Rosehips
Hibiscus
Honey
Lemons (Optional)
Ice
Then scroll down for full Rosehip Hibiscus Iced Tea Recipe Measurements and instructions on creating this recipe – including a full recipe card that you can print for free that helps you shop and create easily in your kitchen!
How to Make Hibiscus Tea
Bring 3-4 cups of water to a boil.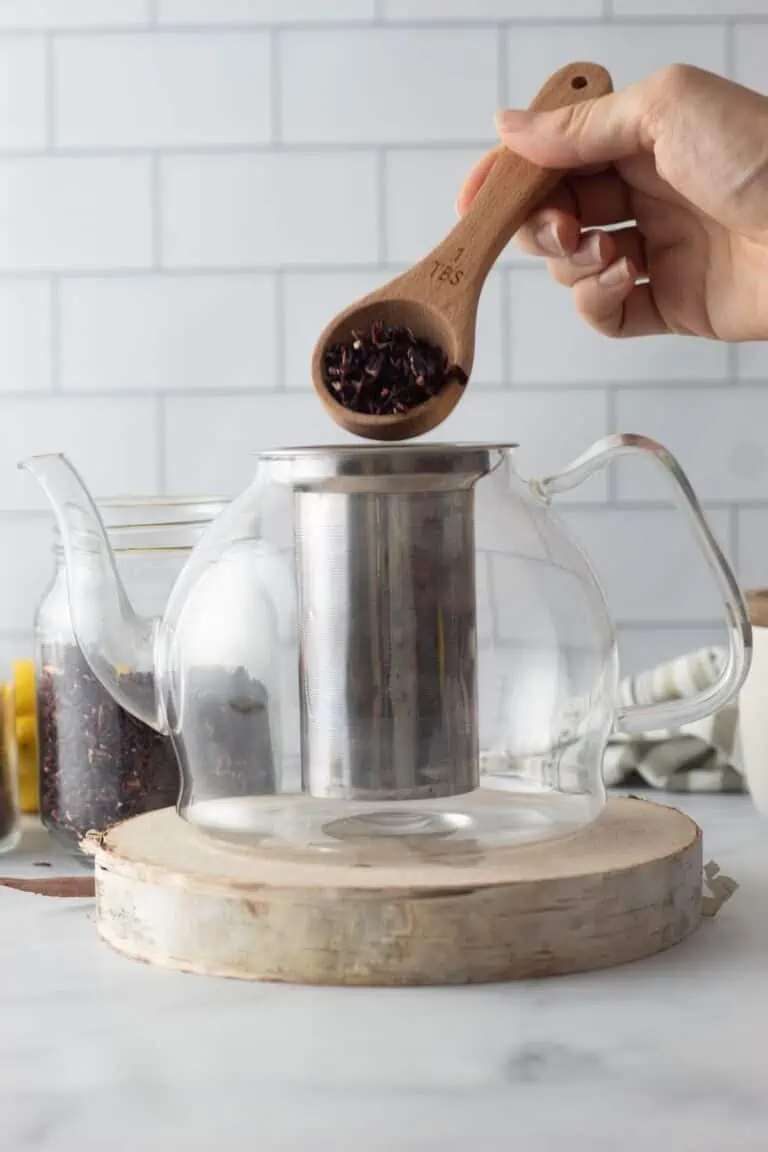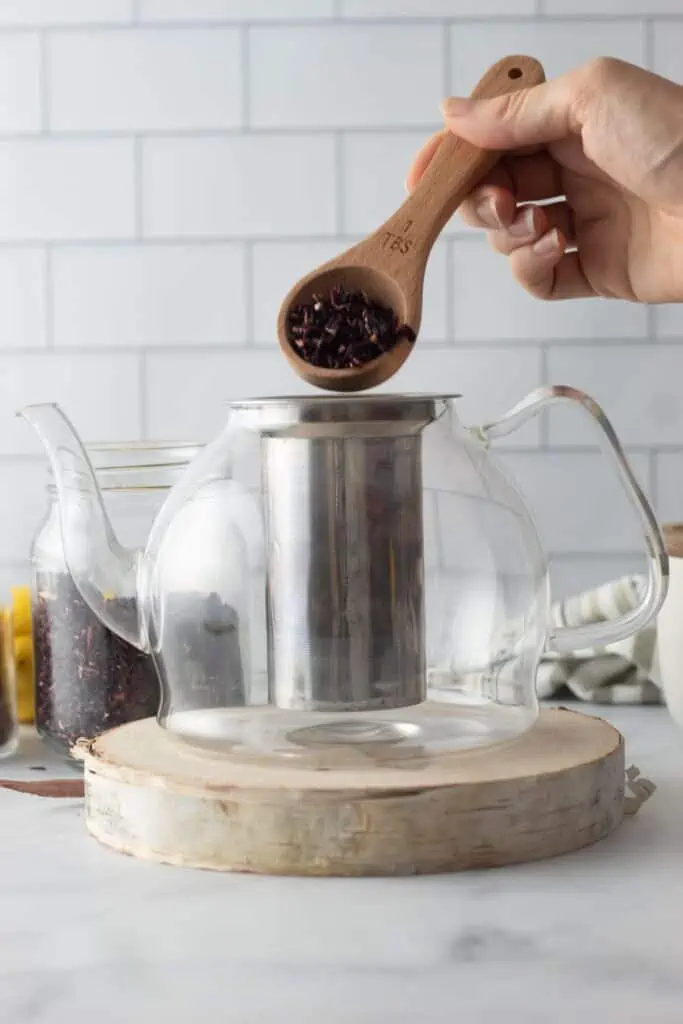 While water is boiling, add hibiscus and rosehips to a tea strainer or reusable mesh tea bag. (I use a teapot like this one, that comes with a metal strainer for loose leaf tea.)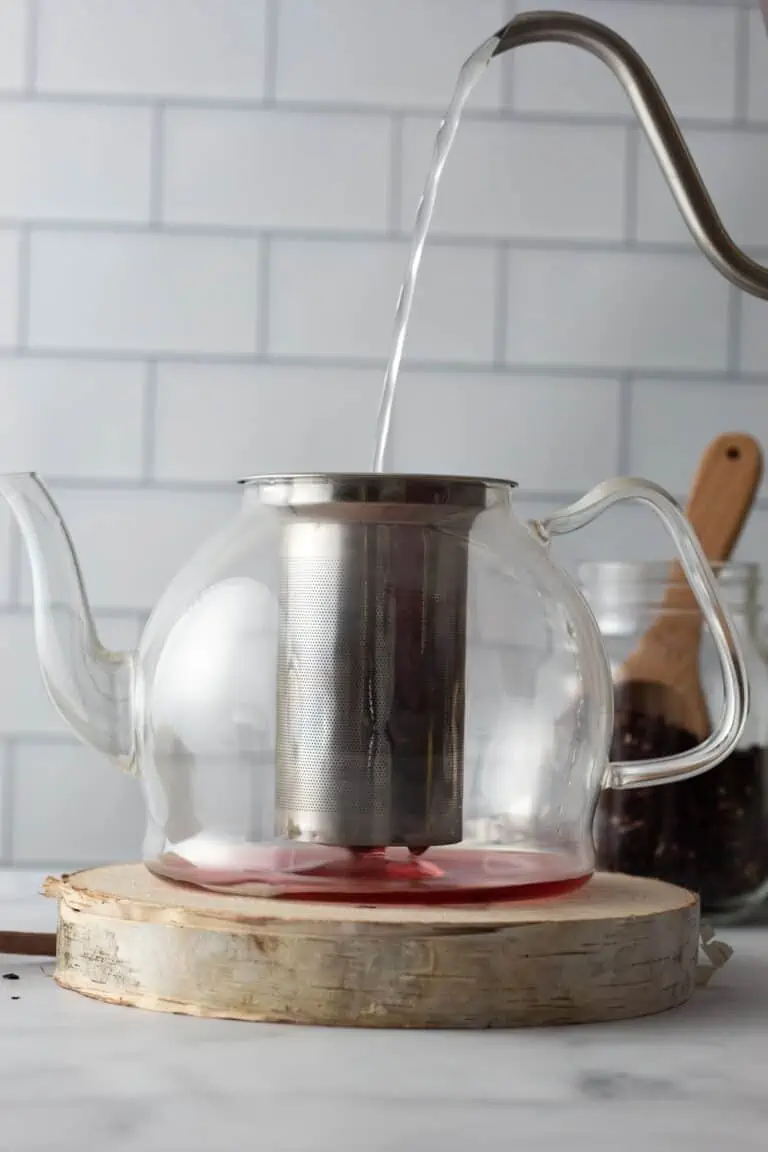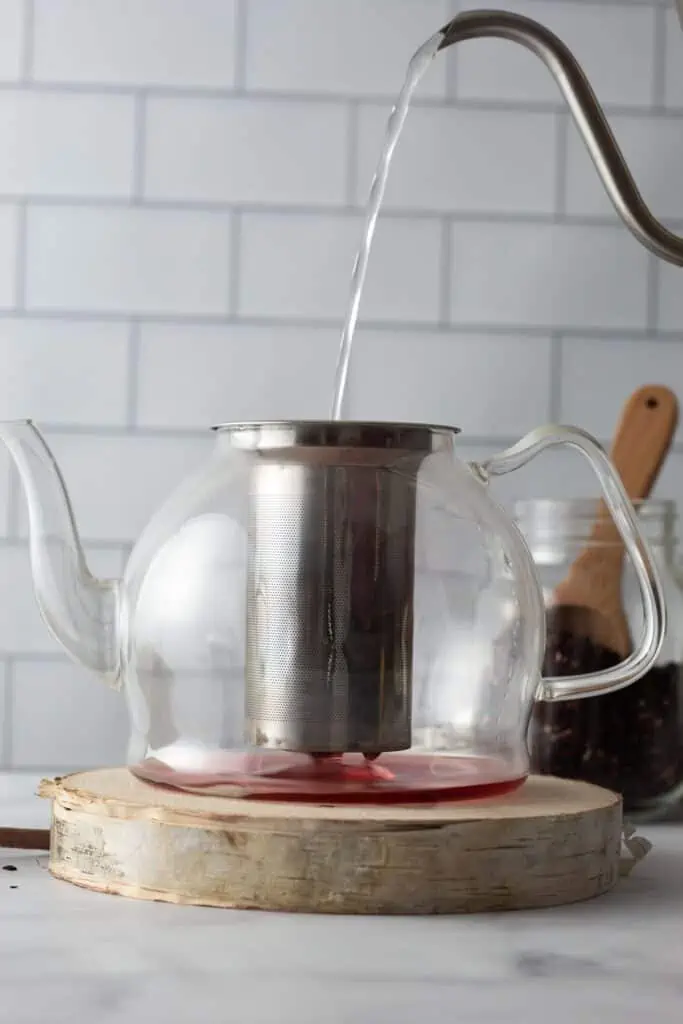 Once water is nearly boiling, pour over tea leaves and let steep for 15 minutes.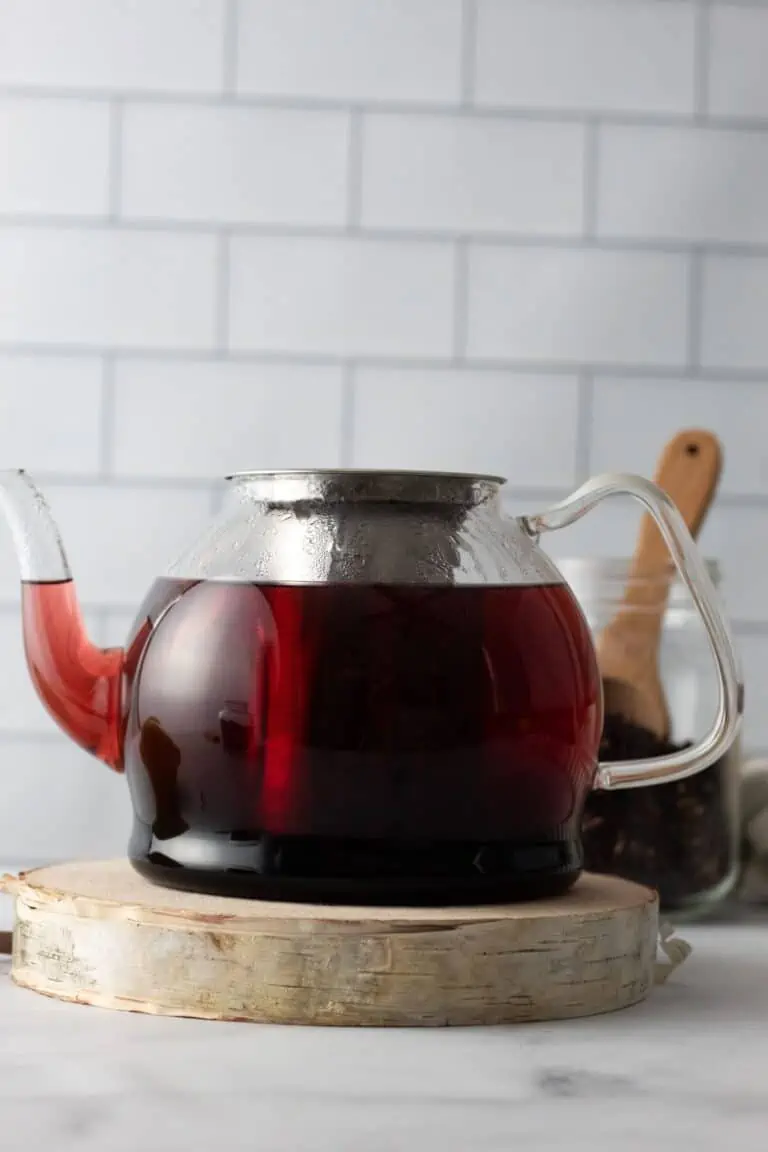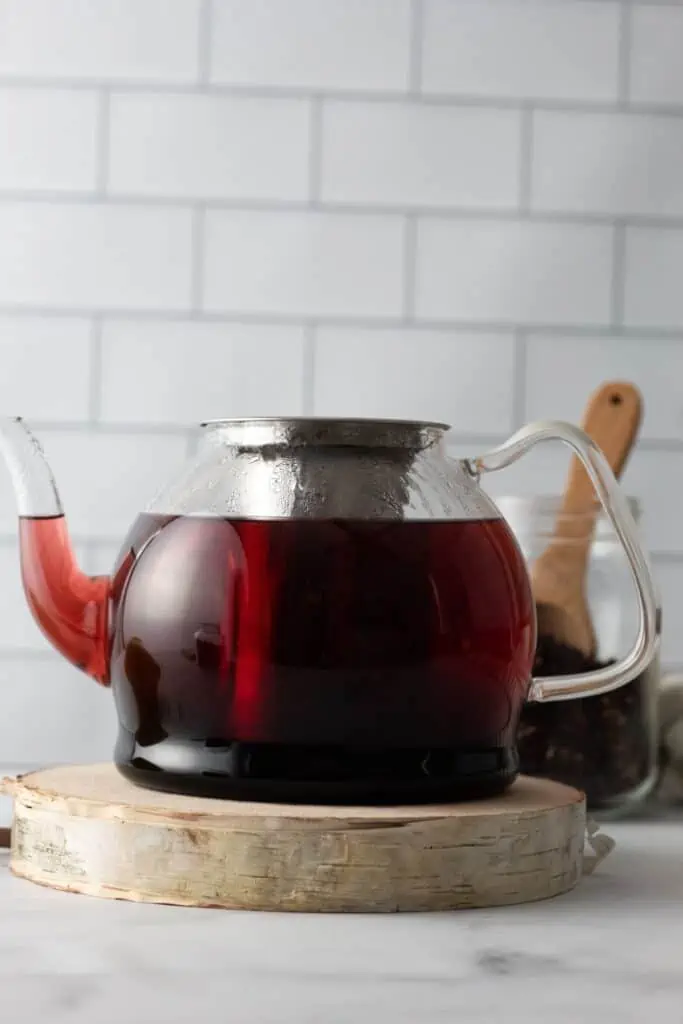 Pour the rosehip tea into a large carafe or pitcher.
Add in honey and juice from lemons.
Add several cups of ice to your warm tea and allow to cool.
Serve cold.
If you like this Hibiscus Iced Tea, check out these recipes as well: