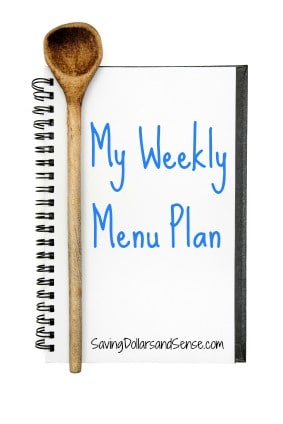 I have a confession to make 🙁
This past week I was so busy and working with my hubby away from home that most nights I didn't get back home until after 10 pm.
This means I did not exercise at all and we ate a lot of restaurant foods, this week I am feeling it!!
Bloated, tired and sluggish is how I have been feeling, so this week I need lots of healthy meals.
Now on to this week's menu plan.
Breakfast and lunch are pretty much the same around my house which is why that part of the menu never changes.
Breakfasts – consists of oatmeal, cold cereal, fruit smoothies, toast & poached eggs.
Lunches – consists of soups, peanut butter or tuna sandwiches, and dinner leftovers.
Dinners – I will try to include lots of veggies this week.
~ Monday ~
Grilled Chicken, Mashed Potatoes and Spinach Salad
~ Tuesday ~
Roast, Carrots and Potatoes
~ Wednesday ~
Herb Chicken Skillet and Spaghetti Squash
~ Thursday ~
Chicken Fiesta Lime Soft Tacos
~ Friday ~
Steak, Baked Potato and Green Beans
~ Saturday ~
Oven-Baked Cod, Broccoli and Rice
~ Sunday ~
Usually, we have a very late lunch and just find something small for dinner. Either way, I don't plan because I like to be flexible for anything that pops up.