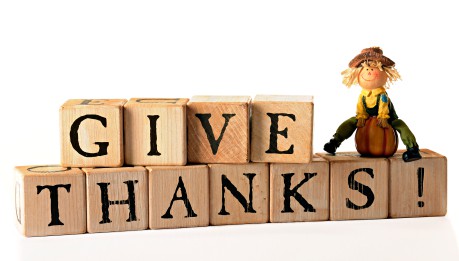 It's November, the perfect time to focus on Thanksgiving!
I am planning to post about the things I am most thankful for throughout the month and I would love for you to join me.
Each day I will post what I am thankful for and I am hoping this will spark your own thankful thoughts.
If it does, please feel free to join in by leaving a comment here about what you are thankful for.
If you are a blogger, maybe you will write your own thanksgiving posts? If you want to leave the link below, I would love to read your thanksgiving posts and I am sure many others here would too.
I meant to start this yesterday, but lost track of time and found myself putting up a quick Facebook Status late last night for Day 1.
Today is Day 2 and I woke up this morning took one look in the mirror and realized right away what I was thankful for.
If you haven't been following my health updates, you can catch up here.
Basically I have some precancerous spots on my face that the doctor prescribed chemotherapy lotion for a couple of weeks ago. I was warned that it will pull out all of the bad cells, the ones that will turn to cancer and spread if left alone.
The nurse made sure I knew before leaving the office that it would get pretty ugly looking.
Up until this morning, I had hardly noticed a difference. It was a little darker looking and maybe more red than the previous brown color.
But today it is looking pretty ugly, and I am sure this is just the beginning.
So today I am thankful for chemotherapy lotion that appears to be doing a good job.
I am also thankful for a God who takes situations like this to teach us deep truths about his love for us.
This small spot of mine was nothing more than a blemish a few weeks ago. One that was easily hidden with the right amounts of makeup.
In fact, I thought I had gotten quite skilled at hiding it.
But as the doctor pointed out to me, the worst of it was actually hiding beneath the surface. The lotion is pulling all of the infected cells to the surface so they can be dealt with once and for all, including the ones that are hidden.
This is such a vivid picture of hidden sin to me.
You know the Christians who would like us to all believe they have already reached complete holiness.
Even if they secretly have anger or control issues, struggles with doubt, a judgmental or critical spirit, or false humility (spiritual pride) they would never admit to it.
You know the ones like me. And maybe the ones like you too?
You know the ones, we all have experienced them. Sadly they do more to exclude others from the kingdom than anything else.
Eventually, these precancerous cells will become cancer if left alone just like a hidden sin that always makes itself known eventually.
Unfortunately by that time, it has usually spread to other areas wrecking even more havoc and causing more damage than if it had been swiftly taken care of instead of covered with makeup.
But God wants to heal us from the inside out. He's not all that concerned about your outward appearance.
Jeremiah 17:9-10

"The heart is more deceitful than all else And is desperately sick; Who can understand it? "I, the LORD, search the heart, I test the mind, Even to give to each man according to his ways, According to the results of his deeds."
Pulling every bad cell out from deep within.
It might not look as nice and clean as those in the church that are pretending to be without sin, all the while hiding it down deep with layers of good deeds and memorized scriptures.
But I would rather be an ugly one that God is working on than one that he is not.
(The Message Version) Luke 12:1-3
By this time the crowd, unwieldy and stepping on each other's toes, numbered into the thousands. But Jesus' primary concern was his disciples. He said to them, "Watch yourselves carefully so you don't get contaminated with Pharisee yeast, Pharisee phoniness. You can't keep your true self hidden forever; before long you'll be exposed. You can't hide behind a religious mask forever; sooner or later the mask will slip and your true face will be known. You can't whisper one thing in private and preach the opposite in public; the day's coming when those whispers will be repeated all over town.
I am reading a new book that is challenging me in so many ways.
Here is a quote from the book Accidental Pharisees:

Following Jesus is not a race to see who can be the most radical, sacrificial, knowledgeable, or burnt out for Jesus. It's simple doing whatever he calls us to do, whether it's radical and crazy or simple and mundane.

Our spiritual comparisons are incredibly biased. We have an amazing ability to compare things in a way that causes us to come out on top. And when we come out on top, its hard not to look down on people who don't measure up.

To keep from falling into that trap, I try to regularly ask myself if there is a group of people or Christians for whom I am developing a knee-jerk response of disgust, disdain, or aversion. If the answer is yes, it's an early warning sign that I'm headed down the path of arrogance.

So here's a question you might want to ask yourself: "Do I have my own 'thank God I'm not like them' list? And if so, who's on it?

If you're passionate about justice, the needs of the poor, and orphans, you probably struggle with people who aren't. Your temptation will be to write them off as uninformed, selfish, or cold-hearted. Don't fall for it.

I have no idea what tempts you to feel superior. I have no idea what kind of people you're tempted to look down on. But most of us have a list – or at least the beginnings of a list.