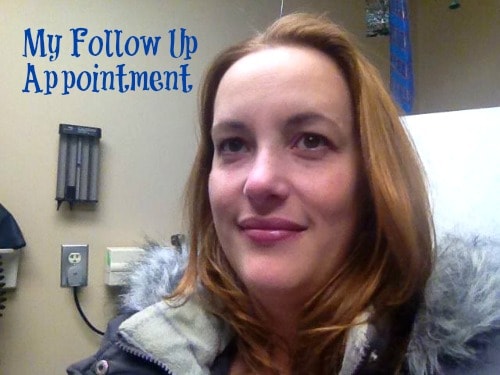 I had a follow-up appointment with my skin doctor this morning.
Turns out I was right and the chemo lotion has done its job very well. In fact, he says I can stop using it and just wait a couple of weeks while the spot continues to heal with zero scarring.
SO happy we went this route first before cutting it out. A few weeks of walking around with an ugly sore on my face is well worth avoiding a hole in my cheek.
Here is a picture of what the spot is looking like today.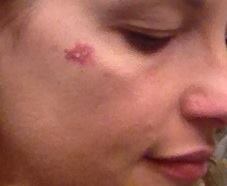 The doctor says it looks really good, although I can't say I agree with him. But since he is the expert with many years of training I guess I will choose to trust him 😉
He says it will look brand new very soon!
I have a couple of other spots that he found and has me keeping a diligent watch over, should anything change with them I am to start using the lotion on them right away and call for an appointment.
I just wanted to give all of you who have been along on this journey with me an update and a praise report for all your prayers and thoughts you've been faithful to send on my behalf!
I still have a couple of other appointments (breast and cervical cancer screenings) to get through in the coming weeks, but I am hopeful for similar results. Still, I wouldn't object to your continued prayers!