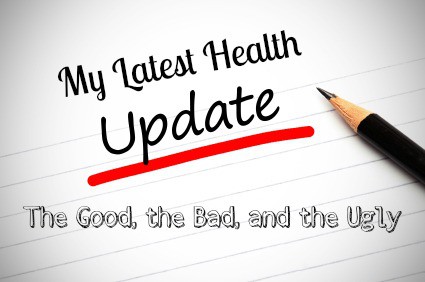 So I went to the doctor yesterday and today. I got some good news, some pretty good news, and some not so good news.
First, if you haven't been following my medical drama, you can catch up here and here.
Yesterday I had to go back to my primary doctor to find out the results of my blood work and to see if changing my diet and losing weight helped bring my blood pressure down.
The last time I was at the doctor she gave me a complete physical which included a Pap Smear Test that I had completely forgotten about.
She started by telling me I had done a good job losing weight, and my blood pressure seemed really good. She also told me everything looked great with my blood work.
We are still waiting on the Factor V Leiden test results to come back, but that one is really just for my own information now that everything else looks good.
Then she changed her tune and said there was something she needed to tell me about the Pap Smear.
Apparently it came back with a highly abnormal result.
She then proceeded to tell me that the tests measure on a scale and I was on the furthest end of abnormal.
I needed to see the specialist right away.
In fact, she would not let me leave the office until they made the appointment for me.
This took me completely by surprise.
But I guess this is what happens when you go for years ignoring your own health while taking care of everyone else in your family.
I would be lying if I said I wasn't a little scared.
The fear comes from knowing that early detection is the most important factor.
Unfortunately, I can't be sure if this is early detection since I haven't had one of these tests done since my son was a baby . He is 15 years old now, which is just about how long it has been.
Of course, I came home and looked up what she was saying online and the worst case is pretty bad.
I played with those scenarios for a while yesterday to the point that all I wanted to do was crawl into bed and hide from the world.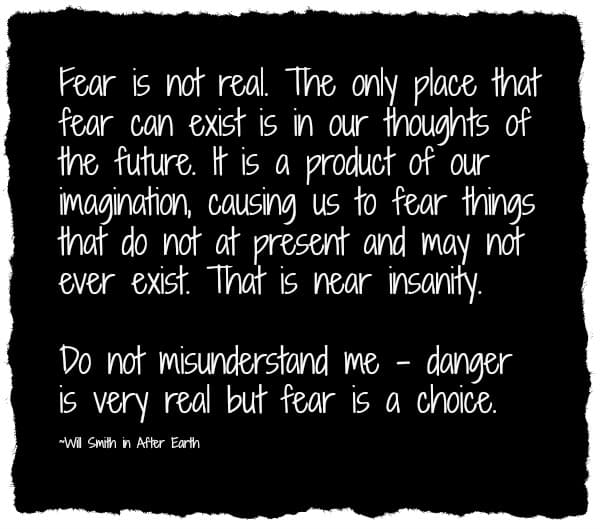 But then I knew that was Distorted Thinking.
So I tried to focus on the best case scenario, which is that we have caught something before it can do any real damage to me. I have my appointment with the specialist on October 31st, until then I am doing my best not to allow fear to cloud my mind.
Now for some GOOD news! Because after yesterday, I really needed to hear some good news.
I went to the skin specialist today.
He confirmed that the lesion on my face is indeed precancerous, called Actinic Keratosis.
It is something they usually don't see in patients under 50 years old, but I've learned that I am not like an average patient lol.
Left alone, it will turn into skin cancer – Squamous Cell Carcinoma.
You are probably thinking I am crazy to call this good news lol. But it is.
This kind of skin cancer is not life-threatening if treated early. It usually doesn't get into your body like more serious forms of skin cancer. If I leave it alone, they will have to cut it out. That's it.
But I am not leaving it alone.
I was prescribed a chemotherapy lotion to apply to the area. It will pull all the bad cells out to the surface until they are all out and fall off. It will probably look pretty ugly for a while, but I can deal with that.
The doctor said it is something that will require continued monitoring for the rest of my life. He pointed out that there are two other spots on my face that I need to keep an eye on.
This is what I get for all those summer days I spent slathered in baby oil trying to get as dark as I could.
After yesterday's shocking news, I am on top of the world with this news!