The Barnes & Noble Black Friday Ad Scan has been released early and posted here for your early viewing pleasure.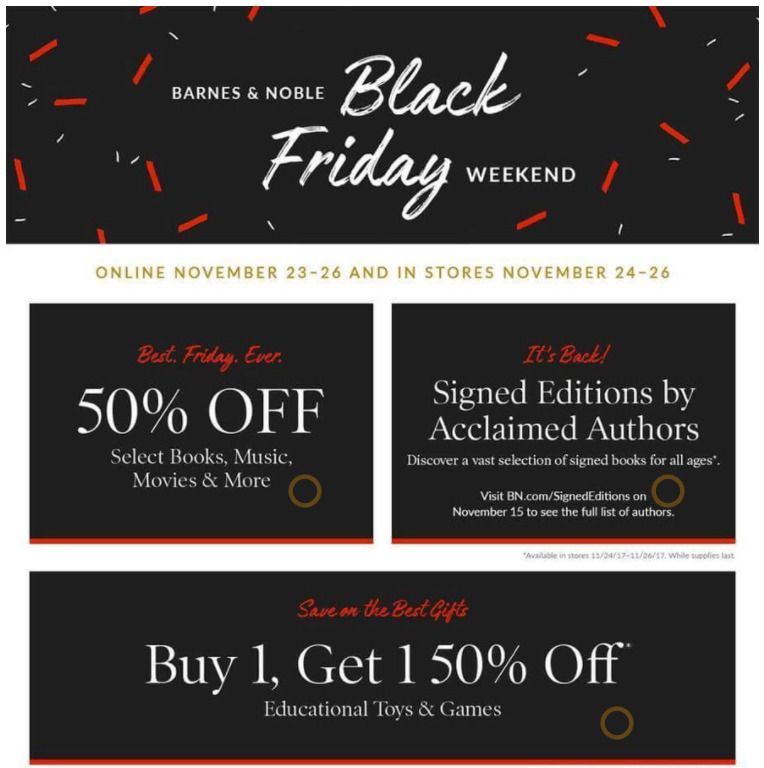 Make sure that you read the 10 Secrets for Black Friday Shopping From Your Couch for some simple tips to get the most out of this awesome shopping time of year!
You can view the entire Barnes & Noble Black Friday Ad Scan below and start planning what you are trying to get this year.
Before shopping online, make sure to look for current Barnes & Noble Coupon Codes to save even more!
Read Black Friday Survival Tips and grab this Printable Black Friday Shopping Planner before heading out to the stores this Black Friday.
Find all of the Black Friday Sales available here.
All of the Black Friday Ad Scans Available today: