Do you really, I mean REALLY want to get up at the crack of dawn to head out for Black Friday Deals?
---
---
After all there will be traffic, and crowds, and long lines, not to mention pushy people and the fact that you will have to put shoes on.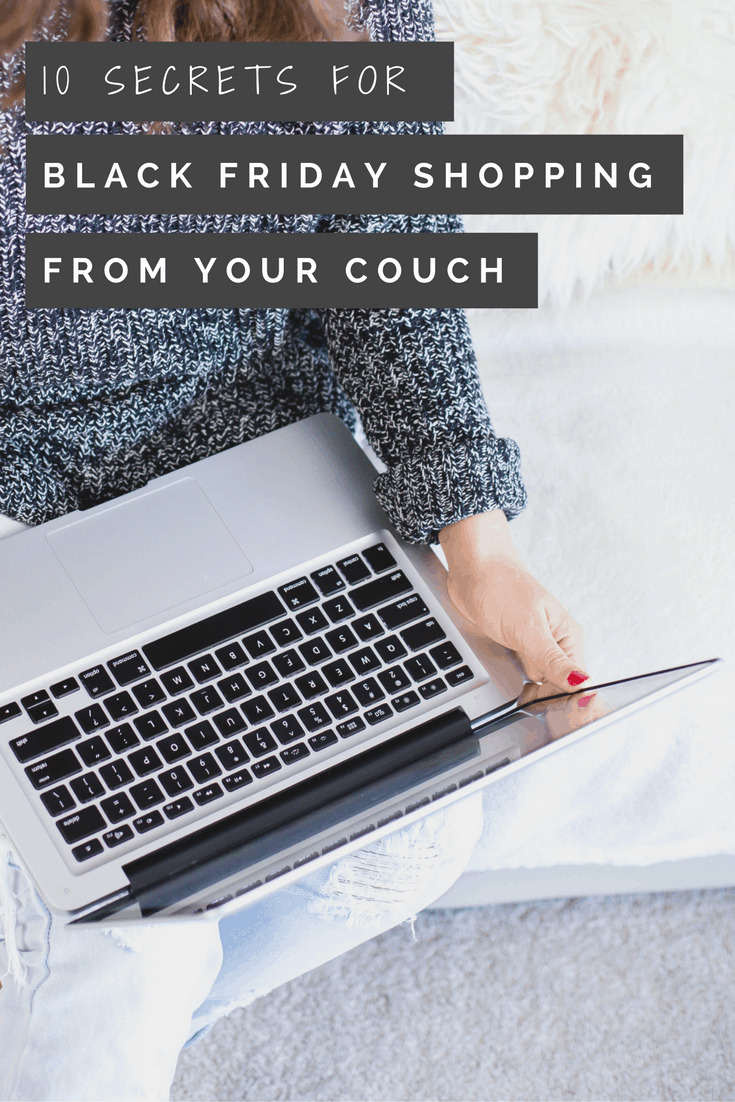 If you want to learn about How to Save Money, read more below.
If staying home and shopping from the comfort of your couch sounds more appealing to you, you should know it can be done and you can still score hot deals.
Take a look below at 10 secrets for Black Friday shopping from your couch, so you can get all of the best steals without leaving home.
1. Preview the Black Friday Ads
Watch for the Previews of the Black Friday Ads that we will be sharing here, then start making a list.
Most of the Black Friday Deals go live online BEFORE Friday Morning, so you want to be ready with your list and watching the websites for the stores you normally shop at. Most sales start on Wednesday Night before Thanksgiving day, the exception is Kohl's which normally goes live late Sunday Night before Thanksgiving. The prices should be the same online as they are in stores so be ready early to grab the best deals!
2. Head to Amazon.com
Amazon.com runs thousands of lightning deals on Thanksgiving Day and Black Friday, Get up early to grab the best deals and shop from the comfort of your couch.
3. Shop through Ebates.
Want to earn cash back on your purchases? Then shop through Ebates. Ebates is free to use and you can earn a percentage of cash back on a good deal of the online purchases you make.
4. Consider Swagbucks.
Swagbucks is also free to join, and when you shop certain retailers through their site you can earn points redeemable on cash and gift cards. This is a great way to get rewarded for what you are already planning on doing…shopping!
5. Look for gift with purchase deals.
Many stores offer the same gift with purchase deal online as they do in store. Look for online retailers that are matching their in store giveaways so you can be sure to shop there.
6. Check out the online ads.
Black Friday ads will start to leak at least one week before they are delivered. Be sure to check them out ahead of time so you can see which Black Friday deals will be available online just as they are in store.
7. Save items to your cart as you shop.
This is important because if a deal is limited, you want to have it safely in your cart. If you decide to think about it and go back, it may be too late.
8. Print out your receipts.
As you finish a transaction, print out the order confirmation page as proof of your purchase and so you can easily refer to the sale later if needed.
9. Prepare your funds.
Will you be using PayPal for your Black Friday shopping? Make sure your online banking is ready to go so you can have the funds you need to back up your purchases.
10. Write down shipping info.
Be sure to write down shipping and tracking info as it arrives so you can reference it as needed.
Black Friday shopping from your couch is totally possible. Give these 10 tips for Black Friday shopping from your couch a try!
Check out all of the current Black Friday Ads available today.