This Valentine's Day Bee Craft Card is so easy and fun to make using the bee printable, scissors and glue.
I just love this for a Valentine's Day Craft, but really it can be used anytime.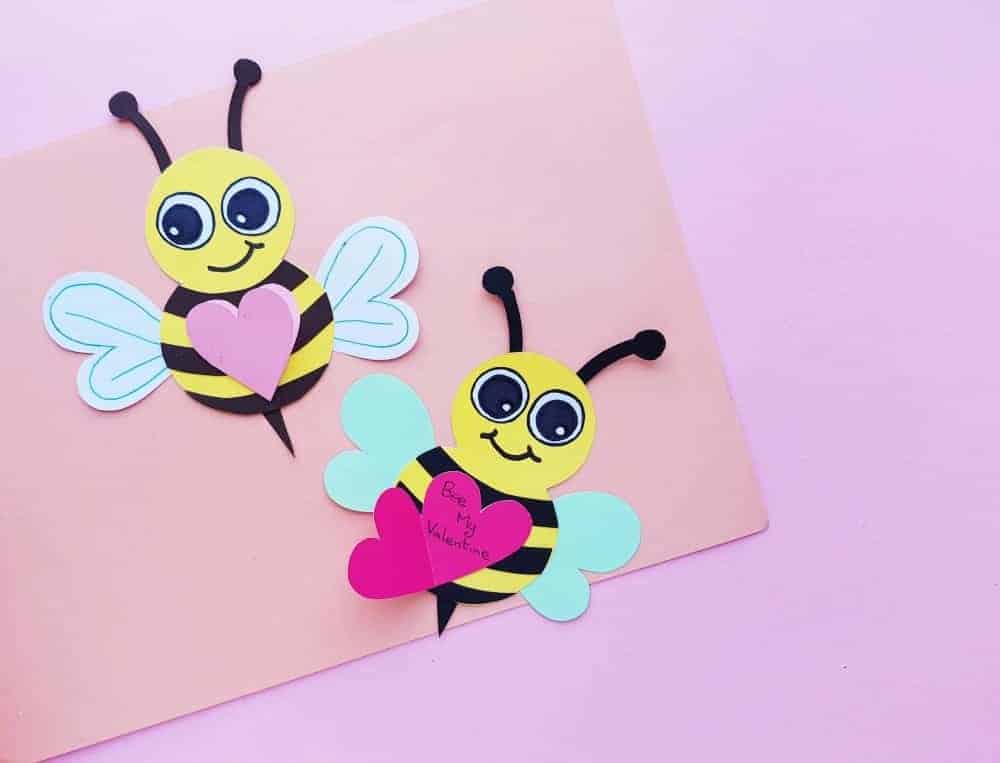 This bee card is perfect for Valentine's Day, birthdays, Mother's Day or Father's Day. Or just simply to say hey anytime you want to brighten up someone else's day!

Supplies Needed to Make Your Bee Card
You only need to gather a few supplies for this craft, and you likely already have most of these supplies on hand.
Make sure to print the printable bee parts – Click Here to get the free bee printable
How to Make Your Valentine's Day Bee Card
Once you have gathered all of the supplies you will need to make your bee card, just follow each of the step below.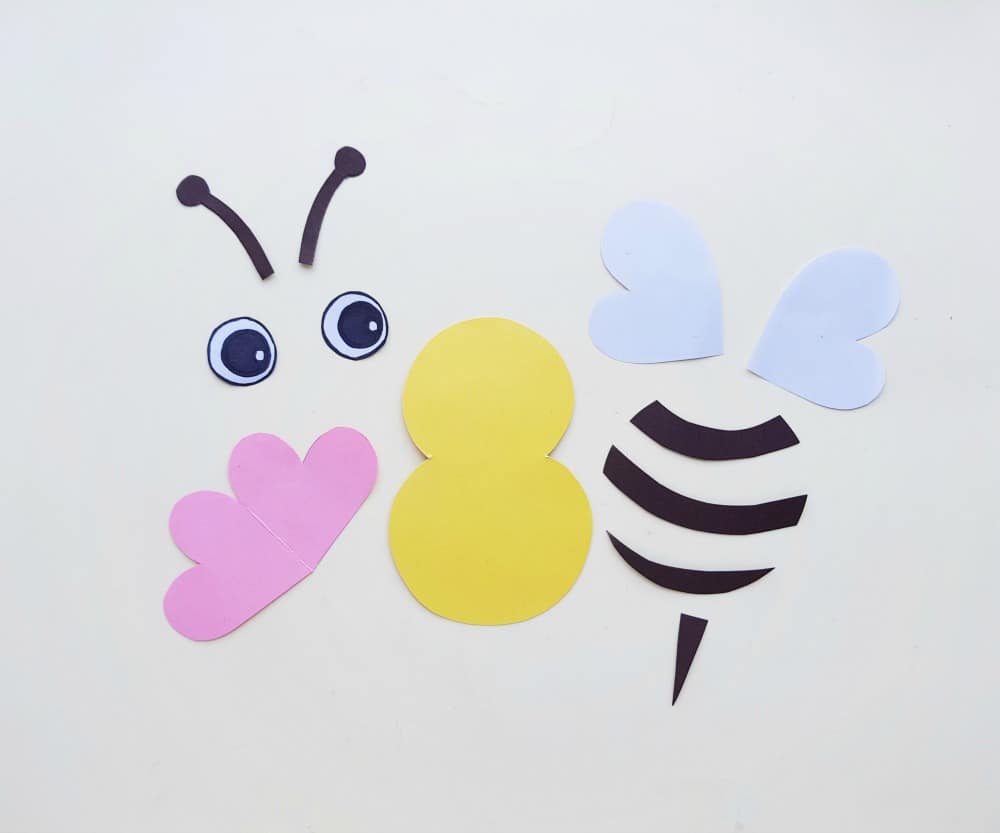 Step 1
Select yellow craft paper for the bee base and select black craft paper for the stripes, stinger and antenna.
Select any colored craft paper you want for the rest of the patterns (the heart card, wings).
Trace the provided template patterns on the selected craft papers and cut them out nicely. You can use the eye templates as they are.
Click here to get the Printable Bee Parts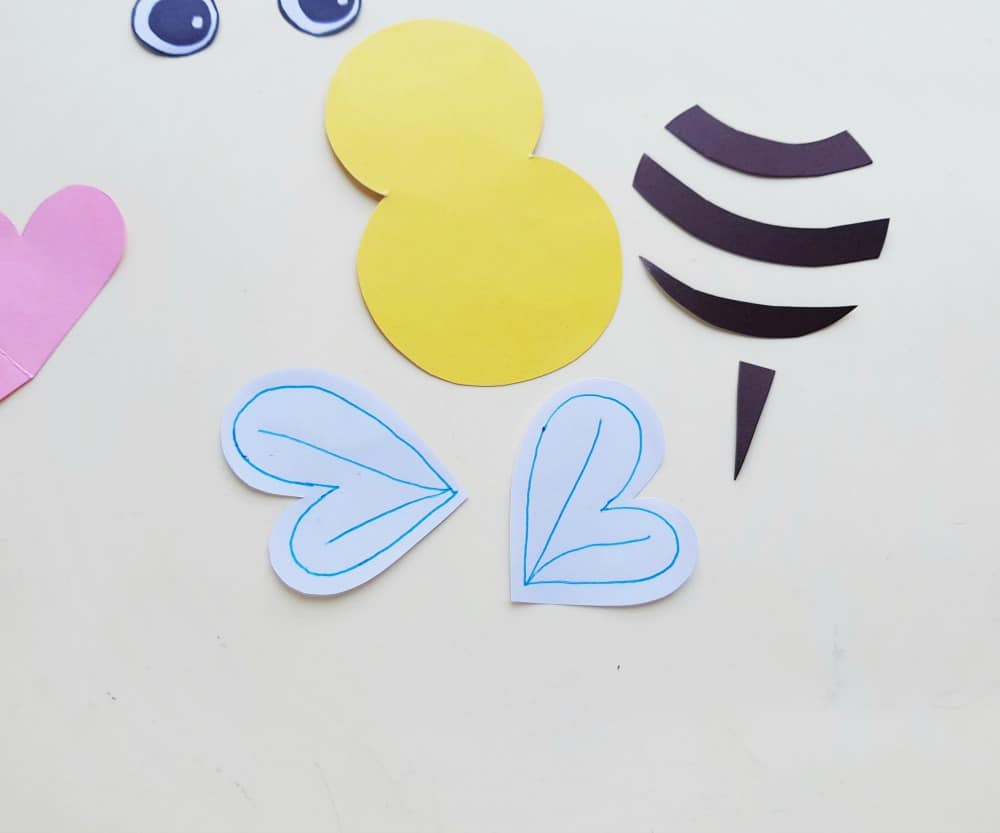 Step 2
You can keep the wings plain and simple or you can add a border like you see in this bee craft.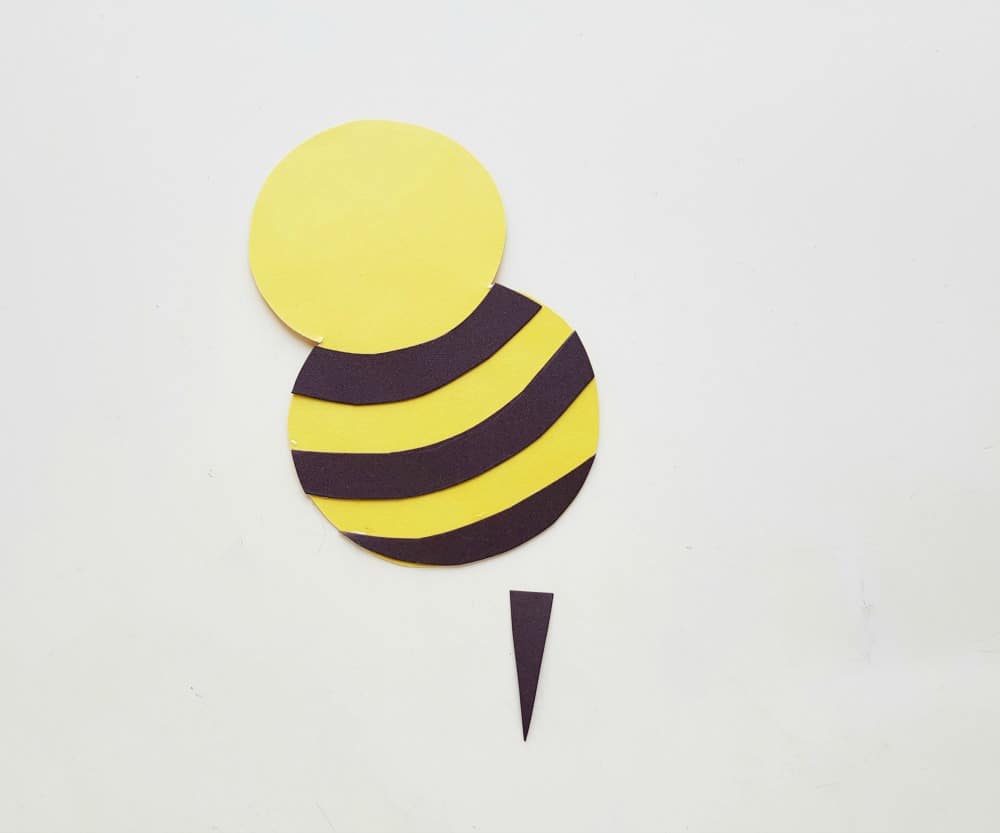 Step 3
Grab the black stripes and attach them on the lower part of the bee base. Keep gap between each of the stripes.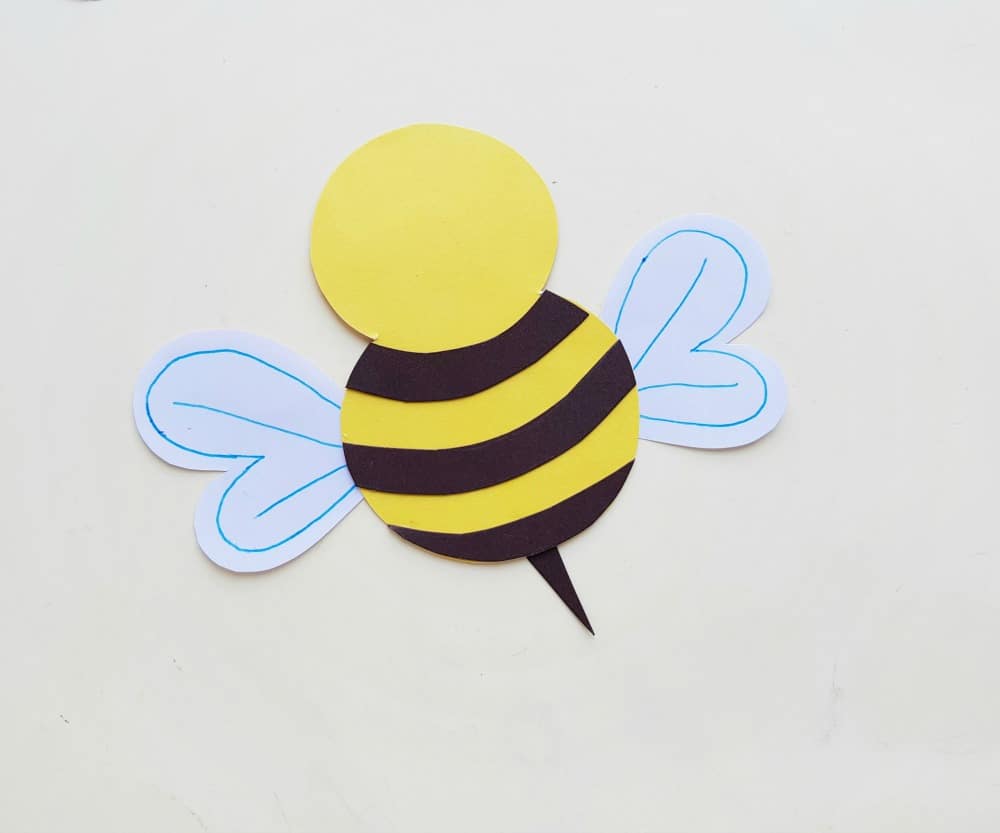 Step 4
Attach the wings on both sides of the bee base and attach the stinger on the bottom side of the base.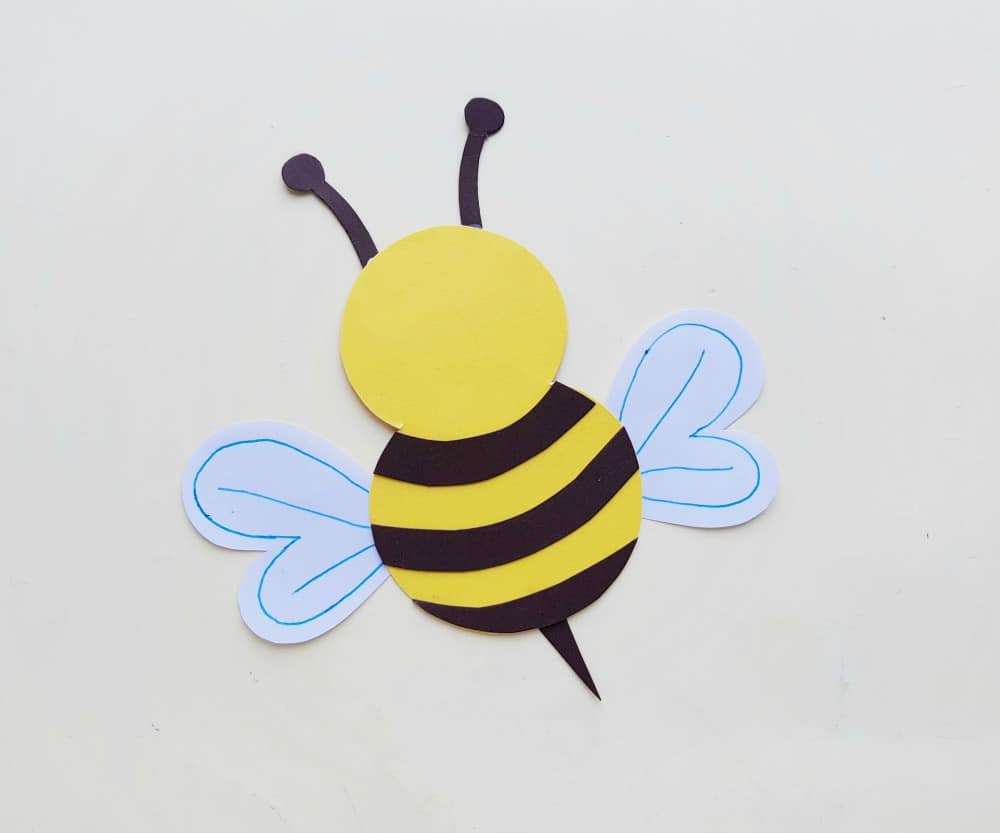 Step 5
Attach the antenna on the top side of the bee base.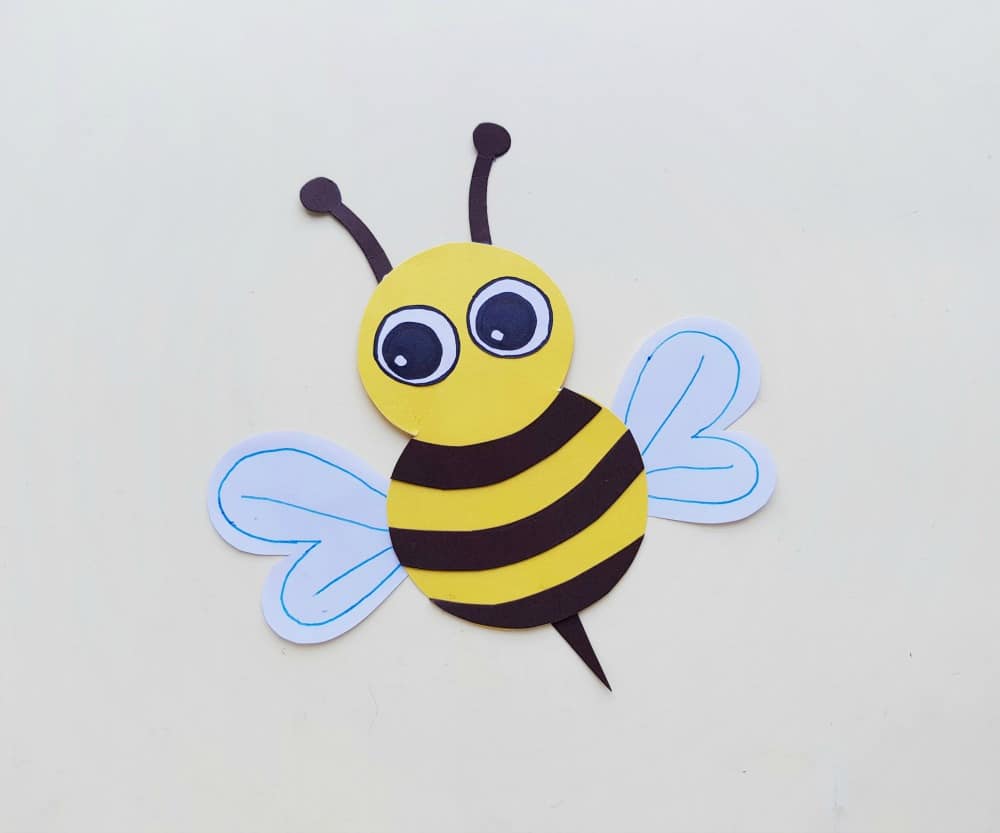 Step 6
Attach the eyes on the head part of the bee base.
You could also use googly eyes like these ones to make this a more 3D kind of craft.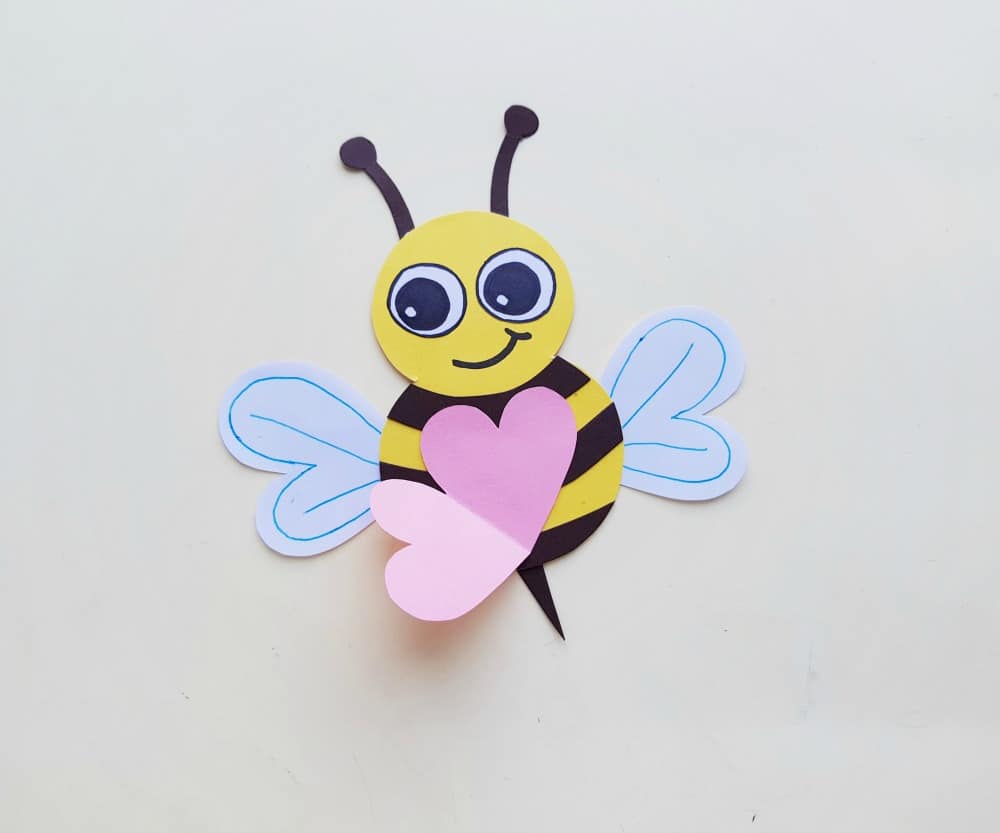 Step 7
Now grab the double heart pattern and fold the pattern into half along the joint line of the 2 hearts.
Attach any one heart to the bee base and keeping the other part of the double heart free.
Write down your message on the heart card.
Your message can be tailored to make the card work for any holiday, birthdays or occasion.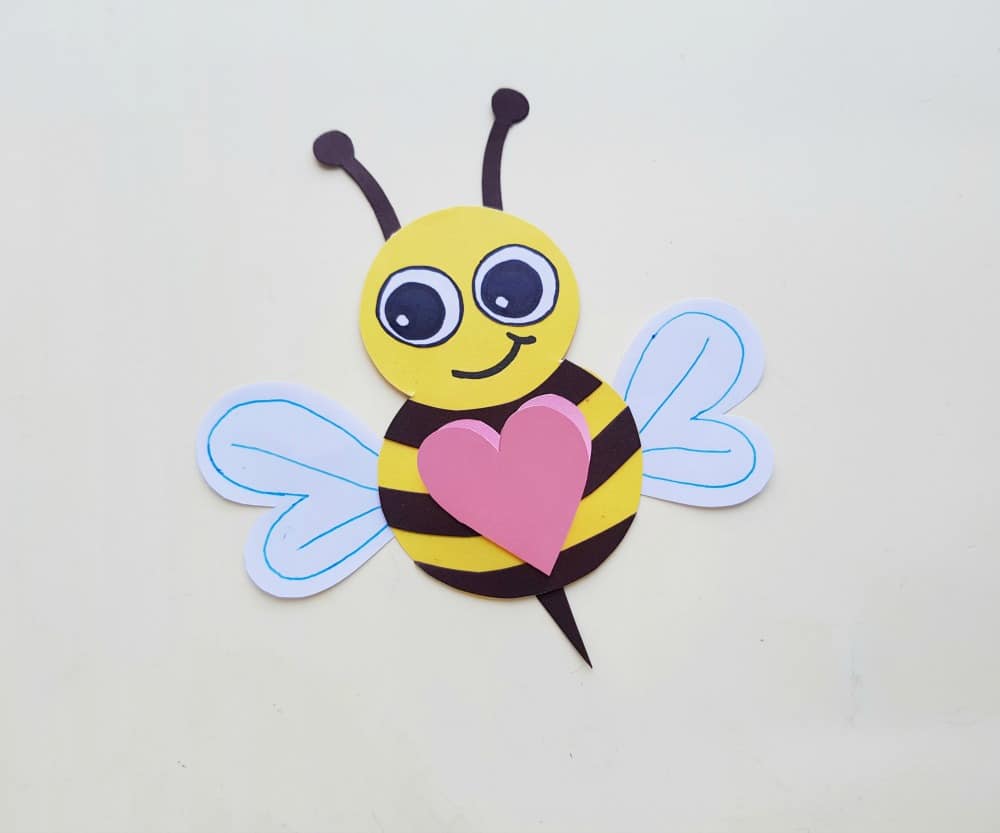 Step 8
Once you are done writing down the message close the heart card.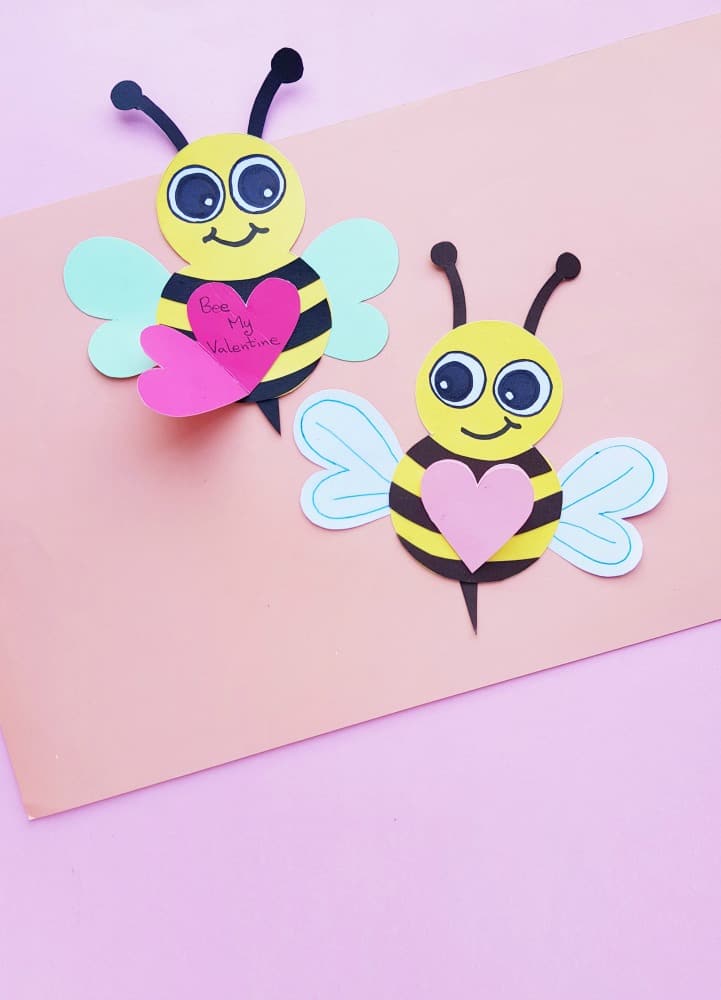 How adorable are these!
Have your kids make up a bunch to give out to all of their friends for Valentine's Day!