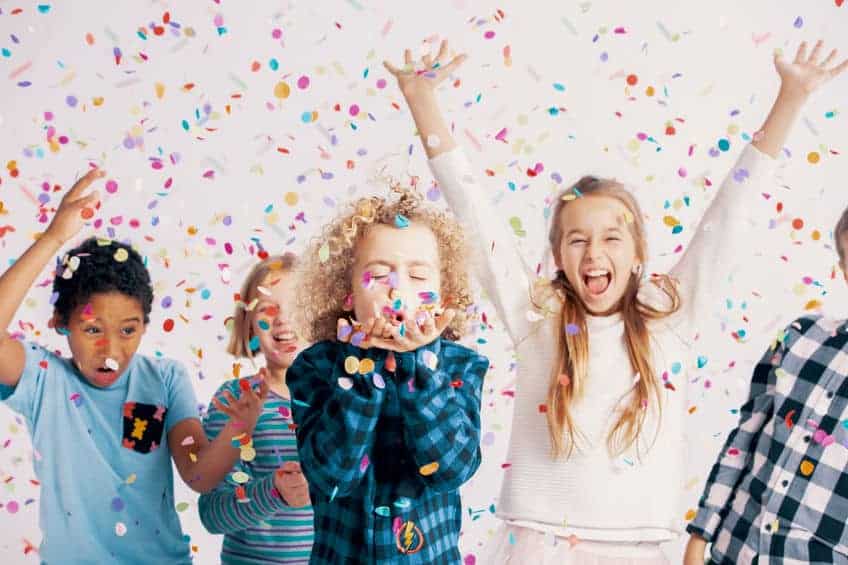 New Year's Eve shouldn't just be a fun time for grown-ups who can go to big parties!
It should also be a lot of fun for kids and their families! Unfortunately, a lot of New Year's Eve planning guides forget kids entirely and just want to focus on champagne and activities for adults.
So if you have kids and want to find a fun way to celebrate New Year's Eve at home, then you need these 10 Kid-Friendly New Year's Eve Ideas!
Kid-Friendly New Year's Eve Ideas

Plan Hourly Activities
A great way to keep energetic kids busy during the wait until midnight is to give them something different to do for each hour!
Plan ahead, and stockpile different things your kids can do, like coloring, playing dress-up, and playing board games, etc.
Dance
Nothing tires kids out faster than moving around!
So to ensure your kids are bit mellow as the clock ticks closer to midnight, why not have a dance party or dance contest!
Make a Time Capsule
A fun kid-friendly New Year's Eve idea is to spend some time making a time capsule!
Your kids can put all sorts of things in it, like photos of things they like, little toys that represent their interests, or a list of things they enjoyed this year.
Store the capsule away (or bury it!), then wait until next New Year's Eve to open it up!
Bake
Kids love yummy treats, and baking takes time, so why not find a delicious New Year's Eve treat you can make together!
Have a Scavenger Hunt
A kid-friendly New Year's Eve idea your kids are sure to enjoy is a scavenger hunt!
Hide things around the house, and give your kids a list and clues to help them find everything. This is even better if the scavenger hunt is related to the New Year, or to the year that has passed.

Set Off Fireworks
Fireworks are a New Year's tradition!
Rather than just waiting to see some on TV or outside your window, why not set off some small fireworks in your own yard.
Or if that seems to be too much, everyone could just light sparklers (while wearing gloves or using a plastic cup as a hand shield, to be safe).
Watch a Movie
This one is a classic! While it may not be the most exciting way to spend New Year's Eve, it can be a lot of fun, especially if your kids are too young to do more involved activities.
Add to the fun by serving different popcorn flavors, or set up a hot chocolate bar!
Make a Mess
You may not usually like your kids making big messes, but New Year's could be an exception.
Consider making a homemade confetti popper, or filling balloons with confetti and then popping them.
Add in some glitter for more messy fun!
Re-Decorate Your Tree
Unless you took your Christmas tree down right away, it's very likely that it's still up.
If the Christmas ornaments are still on, take them off.
Then work with your kids to redecorate the tree for New Year's! You can make some quick homemade ornaments to add to it, or put up silver and gold ornaments you got in the after-Christmas sales.
Make Resolutions
When you're a kid, making resolutions can be a lot of fun!
So for a fun and kid-friendly New Year's Eve activity, sit down with your kids to help them make their own resolutions! They can draw them out, or make a resolutions scrapbook!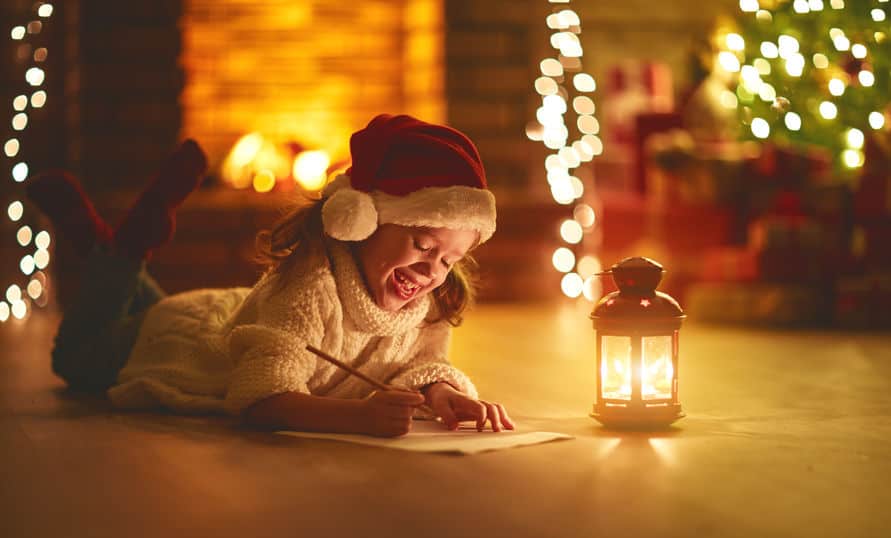 How do you celebrate the New Year with your kids?