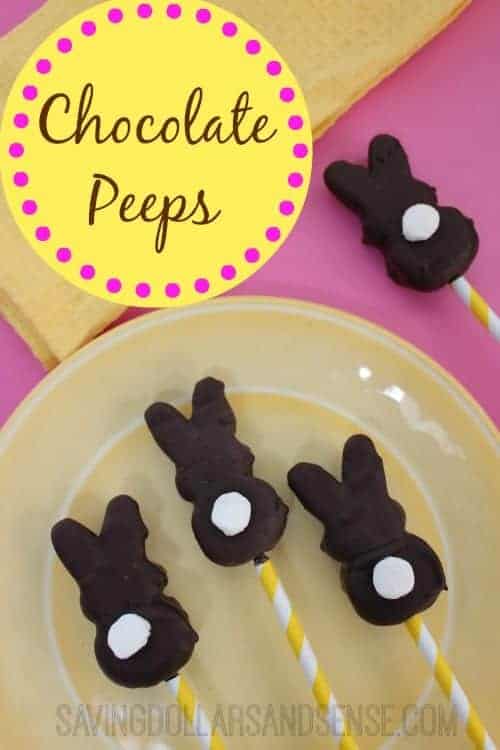 These Chocolate Peeps would be perfect for a kids party. They are so easy to make too!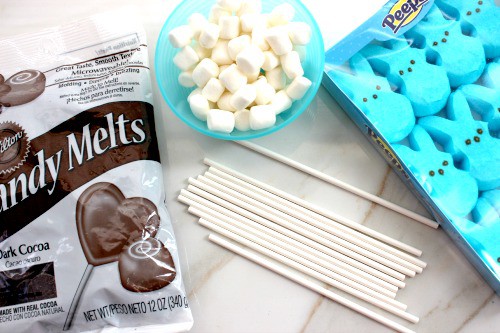 INGREDIENTS
1 package Marshmallow Peeps Bunnies
6 Mini Marshmallows
1 cup Dark Cocoa Melting Chips
12 Lollipop Sticks
DIRECTIONS
Melt chocolate in microwave by heating for 30 seconds, then stirring and repeating until chocolate is melted and smooth.
Cut each mini marshmallow in half with kitchen shears to make bunny tails.
Insert stick in bottom of each bunny.
Prepare a cup with something of weight in the bottom (like dry beans or rice) to keep it from tipping over.
Dip and/or spoon chocolate over bunny to cover completely.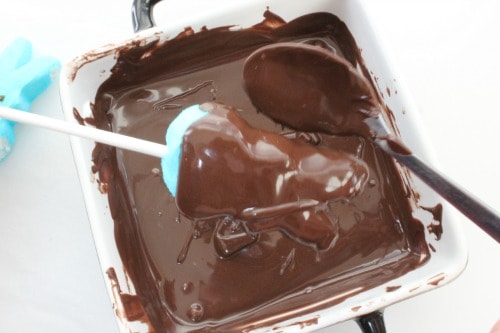 Tap stick gently over bowl to allow excess to drip off.
Insert bunny tail on back and place in cup.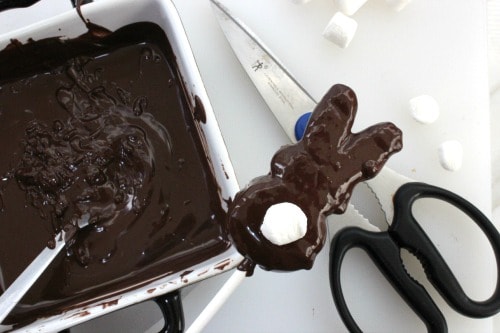 Place cup in refrigerator for 10 minutes to allow chocolate to set.
Sign up below to receive an email whenever I post a new recipe.
[gravityform id="2″ name="Free Recipe Ideas" title="false" description="false"]