Homemade Hot Chocolate Spoons are SO easy to make! 
They make delicious homemade food gifts on their own, or add then to a packet of your favorite hot chocolate mix for an extra delicious gift idea this year.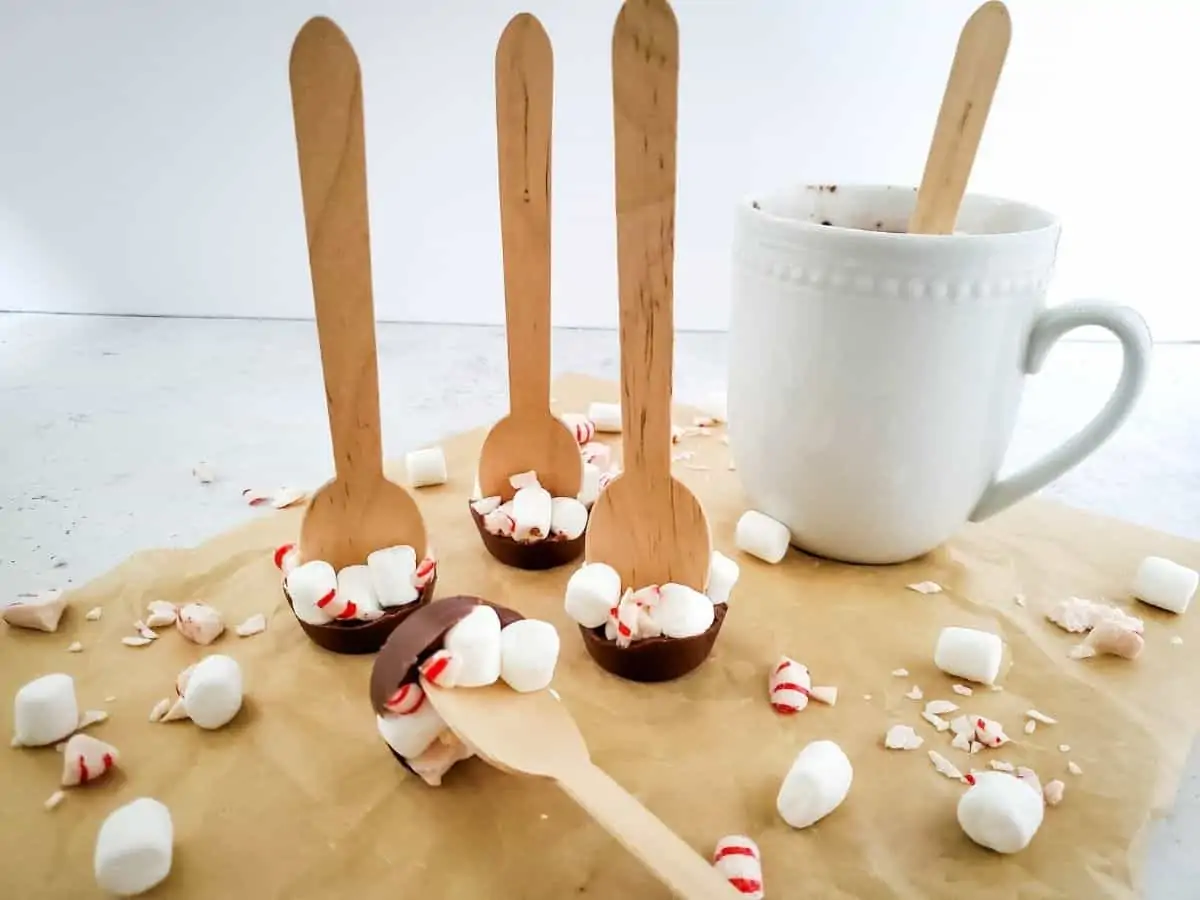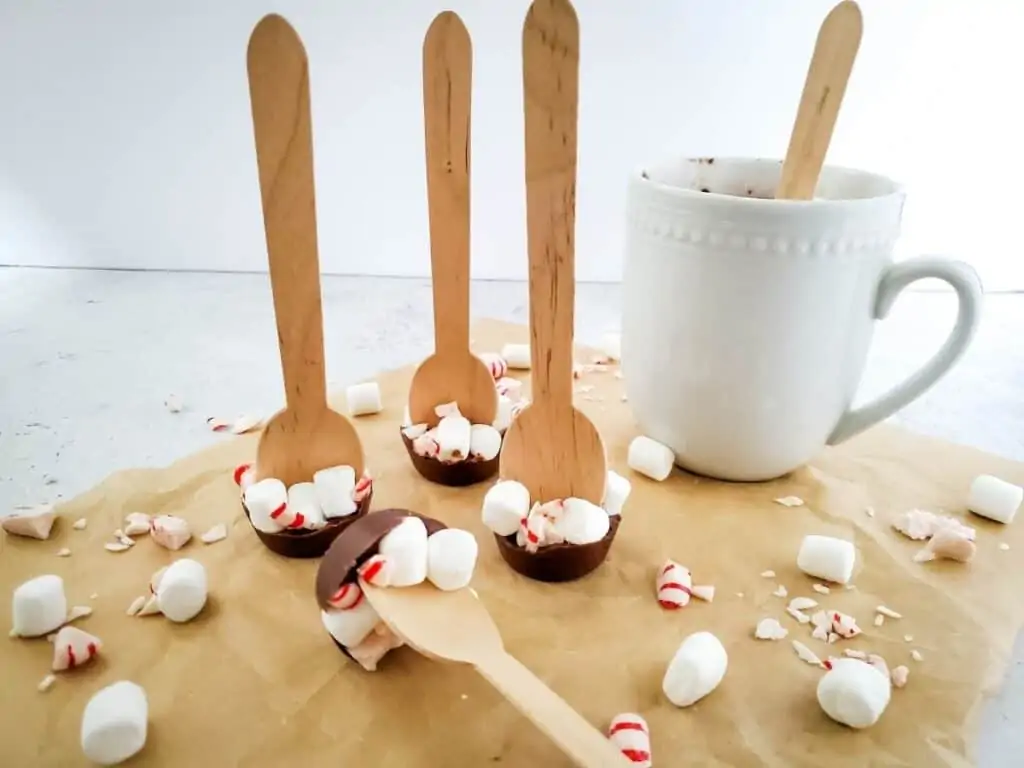 Of course these are perfect for stirring into a hot cup of cocoa.
But you could even use them in your cup of coffee, to add a touch of peppermint mocha for a festive cup of joe.
Hot Chocolate Spoons Ingredients
You'll just need a few ingredients to make your hot chocolate spoons.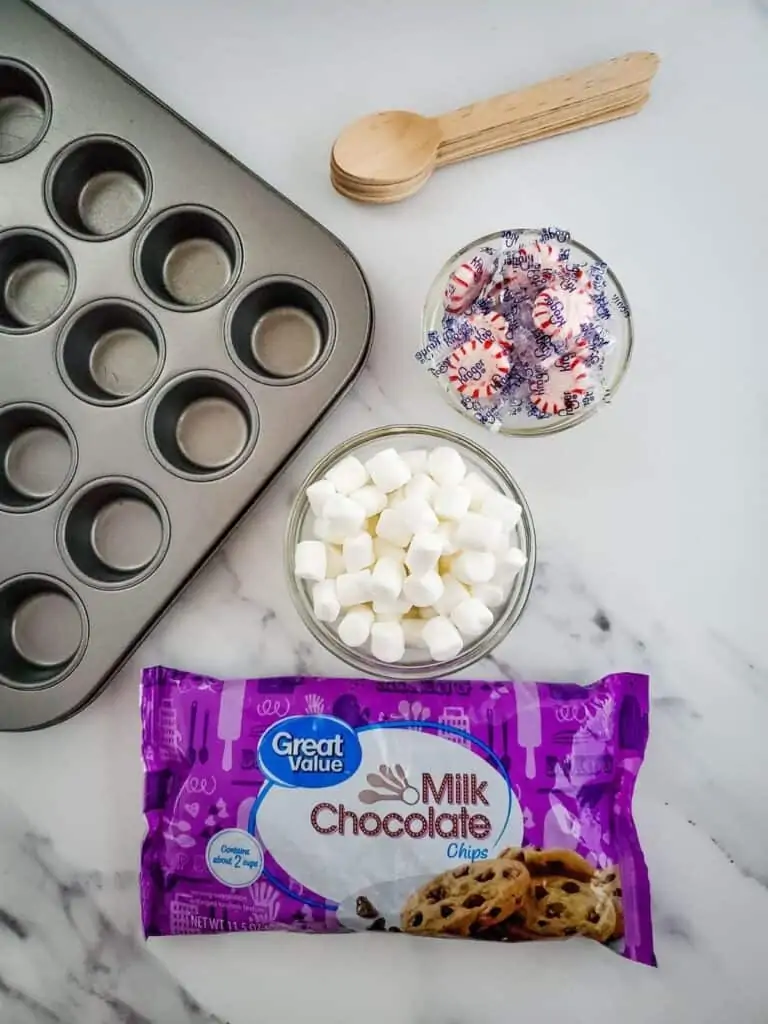 11.5 oz bag of milk chocolate chips
1 cup of mini marshmallows
10 peppermint candies, crushed
Mini muffin pan
How to Make Hot Chocolate Spoons
Unwrap the candies and place them into a ziplock baggie.
Using a rolling pin, coarsely crush the candies in the bag.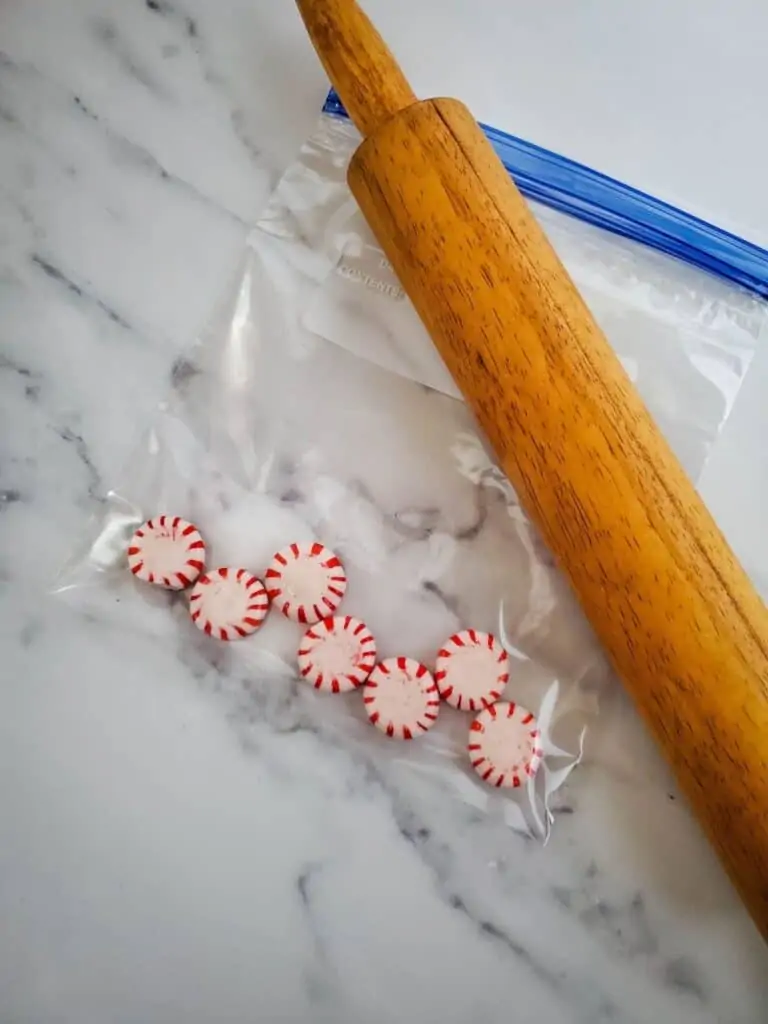 Pour chocolate chips into a microwave safe bowl and heat in 30 second intervals, stirring well between each heat session until fully melted.
Using a metal teaspoon, spoon chocolate into a muffin pan, filling each cavity ¾ of the way.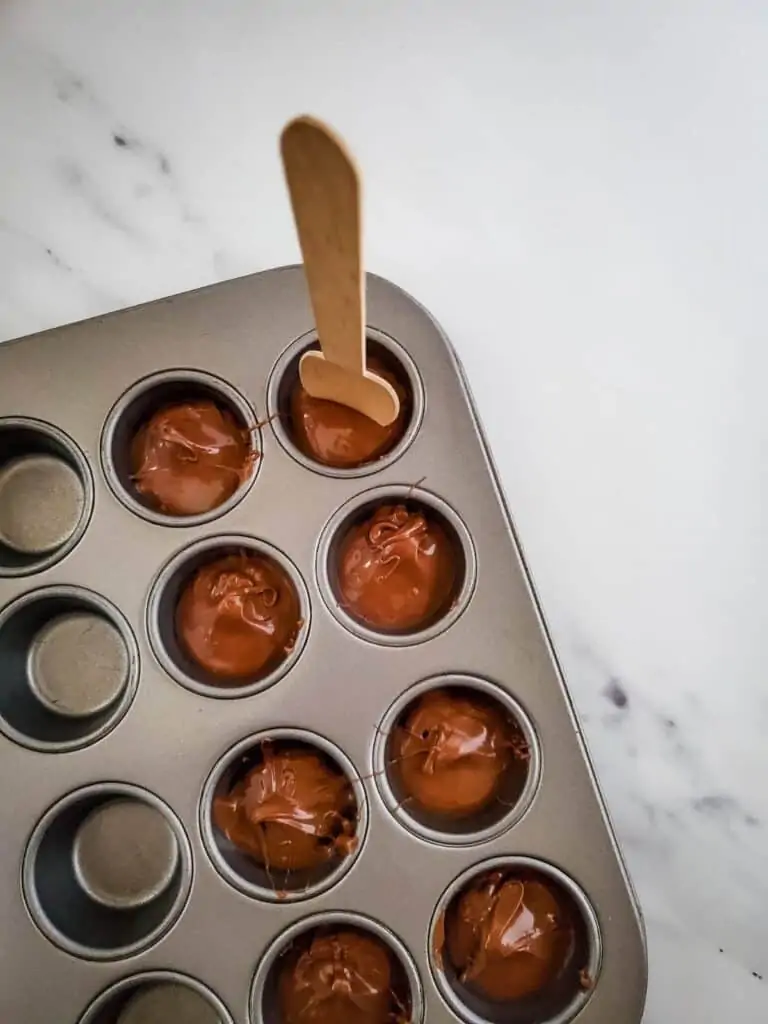 Place a spoon into the center of each chocolate filled cavity, then add marshmallows around it.
Top with crushed peppermint candies.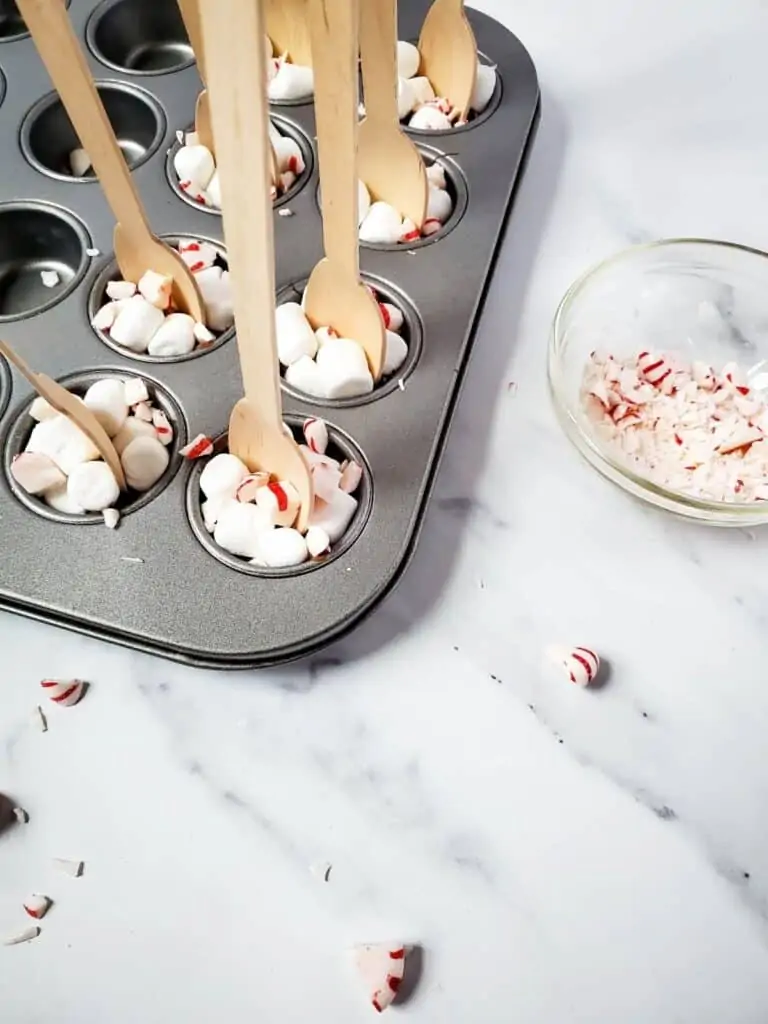 Place in the refrigerator for 1 hour to set.
Remove from the muffin pan and package them to give away or use them yourself.
Stir into hot cocoa or coffee to use.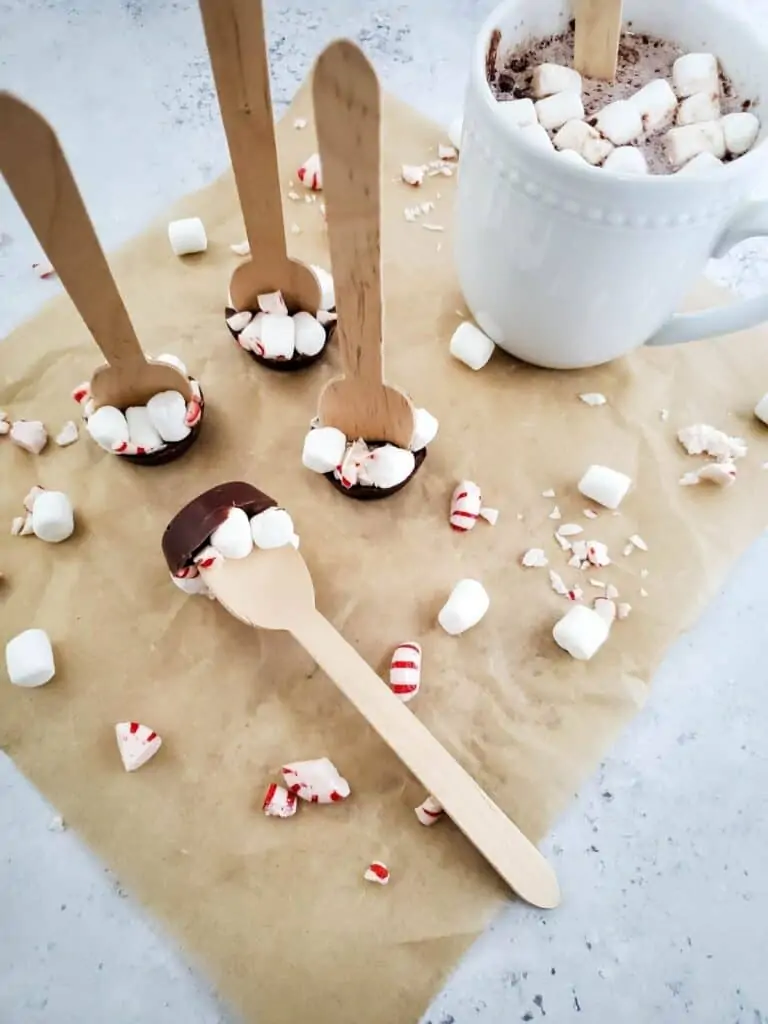 If you are looking for more homemade food gifts, you'll love these: