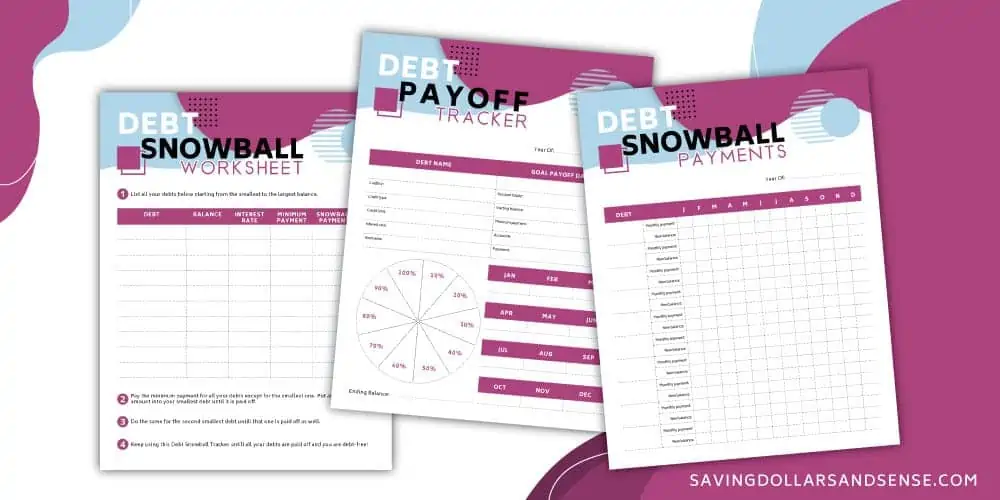 One of the best ways to pay off debt quickly is using the debt snowball method and the Debt Snowball Worksheet Collection.
If you want to know How to Save Money, read more below.
This is how we were able to get out of debt and save our home from foreclosure years ago when we were following parts of the Dave Ramsey Plan.
These printable Debt Snowball Worksheets are super helpful when following this method to get rid of debt.
If you are ready to really buckle down and chip away at your debt, then I suggest using these free debt tools to keep yourself on track while you are working hard to reach financial goals.
Debt Snowball Method
The debt snowball method is pretty simple to understand.
It is the method of putting all of your extra money towards your smallest debt until it is paid off. Once you managed to get rid of your smallest debt, use the money you were putting towards that bill and roll it into the next lowest bill on your list.
Rinse and repeat until you have gotten rid of all of your debt.
Debt Snowball Worksheets Include
Debt Snowball Worksheet
Debt Payoff Tracker
Debt Snowball Payments
Tips for Success:
Remember that this is an ongoing process. Don't get discouraged in the beginning by how overwhelming it all may seem. Just focus on one debt at a time.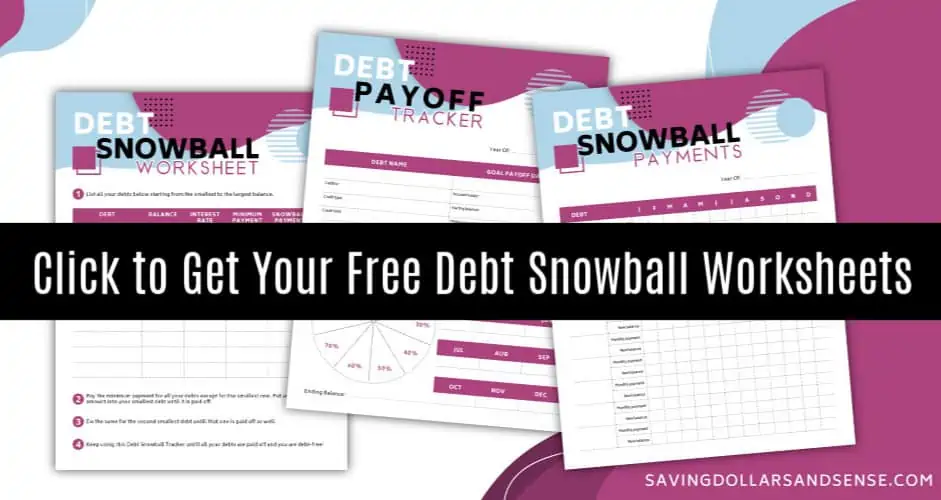 What is the Debt Snowball?
List all of your debts starting with the smallest to the largest balance.
Pay the minimum payments for all your debts except for the smallest one. Put any extra dollar amount into your smallest debt until it is paid off.
Then move onto the second smallest debt and do it again until that one is paid off as well.
Keep using this Debt Snowball Tracker until all of your debts are paid off.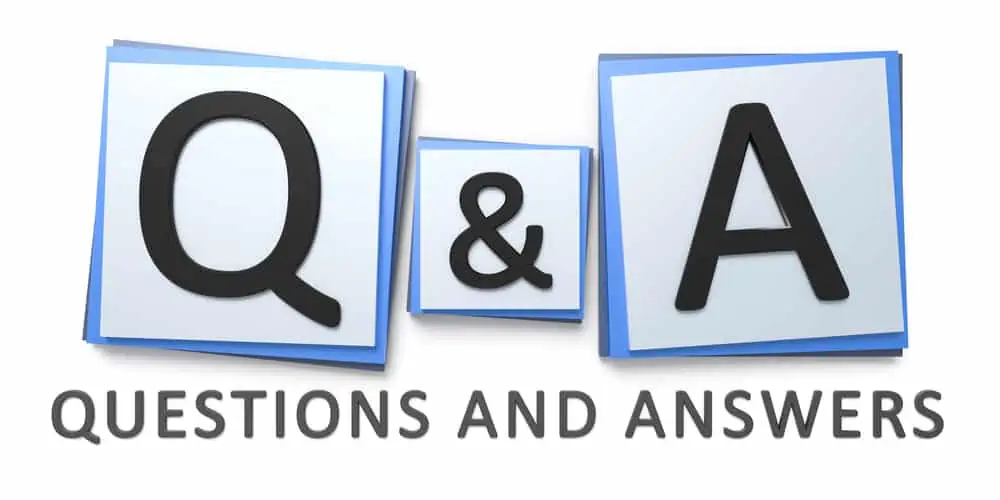 Does Debt Snowball Really Work?
This method of eliminating debt really does work, if you are willing to work hard at getting rid of your debt and not giving up until every last one of them are gone.
How does debt snowball work?
The debt snowball works by using all of the extra money you have to get rid of each of your debts until they are all gone.
Each time to pay off a debt, you roll the money you were spending on that debt each month into the next one on the list, until they are all gone.
How long to pay off debt using debt snowball?
The answer to this question will depend on a lot of thing such as how much debt you have and how much extra money you have to work with.
What if you don't have any extra money?
I know this is something I struggled with as well when we were working to get rid of our debt. There are several ways to find extra money that you can use to start your debt snowball.
You can several money making ideas here.

If you like this post, you'll want to check our these other personal finance posts: