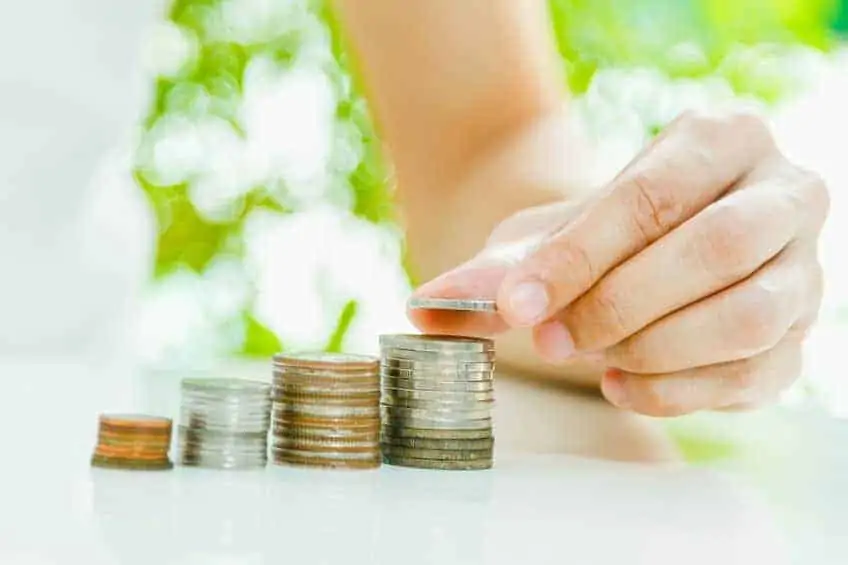 I have to say that Growing Up Hungry left such a mark on me that I am still to this day discovering all the ways it shaped me, both good and bad.
It is no secret to those of you who have been reading this blog for a while that I didn't start off living the way I am today.
Both my husband and I have fought to crawl out of a pit of debt. I know exactly how it feels to cringe every time the phone rings because the likelihood that it will be a bill collector is so high, you know it really is the only time your phone rings anymore.
I used to turn my ringer off just so I could go a whole day without being reminded that I had gotten myself into what I thought was a complete an utterly hopeless situation.
We took some drastic measures, which really is all you can do when you find yourself in such a low place.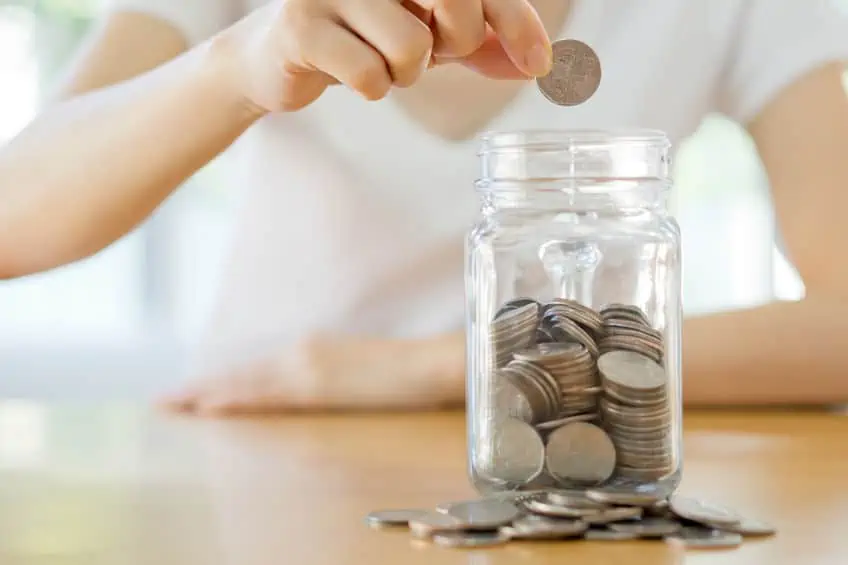 We canceled all extra activities for our kids that were not free.
The surprising thing I found was how many things are available FREE through local churches and recreation centers.
My kids were little and really didn't know then, but we continued to teach them that when there is money in the budget, they can participate in extra activities and when there isn't, they can't.
I know it's probably not a popular idea, but we have been fortunate enough that our kids have been able to experience, educational classes, summer camps, soccer, gymnastics, piano, basketball, volleyball, robotics, ski club, and MORE! Most either free or very inexpensively.
We stopped going out to eat, stopping for ice cream, or getting a coffee at all.
This was challenging for us because we loved our weekly lunches out on Sundays, after church. But it was through this that I learned how to menu plan and really cook well.
Before this I was a not so great cook, my good recipes didn't include much more than spaghetti (thankfully my family wasn't too picky).
My cooking skills grew to the point that I realized I actually liked cooking and was pretty good at it. Plus we were eating better since many times the homemade non-processed meals could be made for very little money.
I also started Meal Planning, which I continue to do each week today.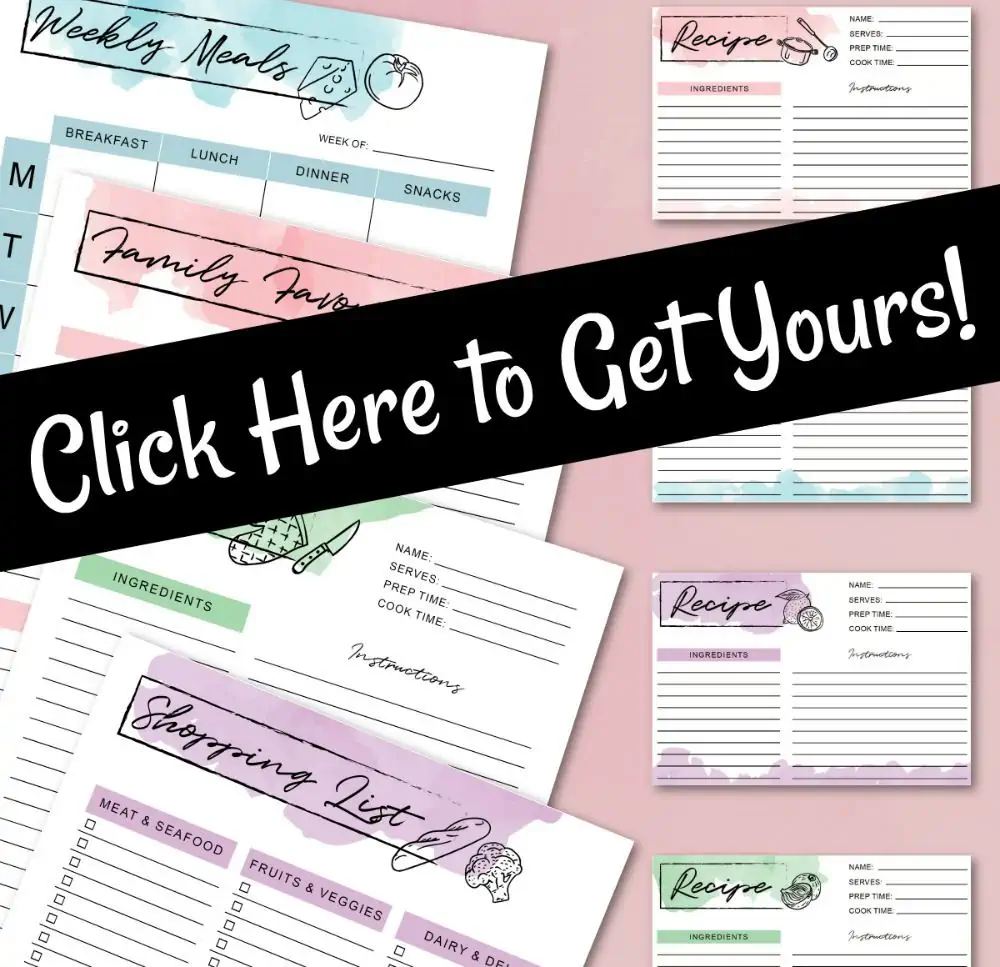 We canceled cable.
This was probably the toughest thing for my husband. We were able to supplement by visiting our local library weekly to pick up some great movies completely FREE.
We watched the entire Little House on the Prairie series, and they had a lot of newer movies too. Check to see if your library has movies to check out too.
For more ideas on how to break up with cable read this –> Budget-Friendly Alternatives to Cable
We didn't buy any new clothes that year.
We completely relied on hand me downs from family or friends, garage sales, and thrift stores. I went without new clothes completely, as did my husband (other than work boots).
We were given a lot of hand-me-downs for my kids and garage sales are still one of my daughter's favorite places to shop because we continued to shop there even when we were no longer in debt.
Where else can you take a tween/teen and get an entire garbage bag of clothes for under $20?!! I was the best mom ever on those shopping trips.
I saved SO much money only shopping second hand!
We used alternative heat sources.
We learned to be frugal with heat for one winter and used a wood burner and burned wood my husband was able to get free.
I put plastic over all the windows to keep the cold out. And we dressed for the cold. We always had slippers or wool socks on and lots of extra blankets if you were chilly.
As I sit here in my bare feet today, I admit it was pretty drastic. But it was a temporary extreme way to save money and it worked. Our heat bills were never over $75.
You can also save money on electricity with these tips!
My husband worked a LOT!
In fact, he worked 80 hours a week out of town, only coming home on the weekends for 8 months. It was the longest 8 months of my life. I stayed home with a 1-year-old and a 5-year-old, doing my best to hold down the fort while he was away.
Looking back now (it's been almost 20 years), it was nothing more than a blip in time. But that blip saved our home and we were able to pay off ALL of our credit debt (about $20,000).
It also made us realize that we NEVER wanted to do that again, so we have continued to live without credit as much as possible.
We gave up all forms of entertainment that cost money.
But we still enjoyed life and each other! We found new forms of entertainment. We learned to love being home and spending time together. We went on bike rides, walks, played board games, visited parks and watched movies.
There are SO many FREE Family Activities happening right in your area if you look for them.
It really is amazing just how little one can live on when you challenge yourself to do just that. I know it is hard, really I do. I've been there, facing foreclosure with thousands of dollars of debt and what appeared to be no way out is a feeling I wish on no one because I know what it feels like.
I wanted to write this to you, the ones who feel hopeless like I used to feel.
Shame will keep you from being honest about your situation. It will also keep you spending when you have nothing left to spend.
The hardest part about taking the drastic steps we did was wondering what others would think of us. Even worse was knowing that others were whispering and even laughing at us behind our backs.
What kind of parents won't let their kids participate in activities?

What kind of people drive beat up old used vehicles when you could have a shiny new leased car every couple years?

What kind of husband goes out of town to work insane manual labor hours and leave his wife with 2 kids under 5 years old home alone?
The kind that is desperate to change.
The other option was to lose everything, and we would have in just 30 more days had we not made the hard choices for a few short months in our lives.
It's a hard road either way.
Why not take some time to struggle to get out of your current situation? The other option is to continue struggling to make ends meet until you find yourself struggling for the rest of your life.
In one year we were able to pull our house out of foreclosure and get 2 months ahead on our mortgage payments. We paid off several credit cards that were over the limit and racking up interest at alarming rates, making minimum payments impossible from places like Sears, Art Van, Target, Chase (Bank One at the time), Lowes, Home Depot, Fingerhut.
We were able to get current on all of our utilities and a car note that was a couple of months behind and facing repossession when we started.
But even greater than all of that was something I never even expected to happen.
I found that I have much more control over my own life than I ever thought I did before choosing to live intentionally.
I found that we could live on very little which makes things so much easier around here. How little could you really, truly live on a month?
I challenge you to look at how much you are spending each week and cut out some of the fat for a little while. Take the money you were spending on extras and start getting rid of your debt fast.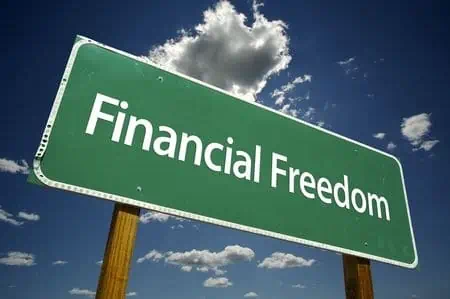 There is a freedom that comes when you wake up each day not owing anyone, anything.
I am still working towards this goal, I cannot wait for the day I can say I no longer have to pay a mortgage each month.
That's financial freedom at it's finest!
I want to give you this Free Printable Budget Planner to help you get started today.