How to Save Up an Emergency Fund as fast as possible, so you can deal with any unforeseen expenses that might come up and try to derail your budget.
Are you worried about having enough money if the unexpected happens?
I'm going to share how you can come up with your own savings plan for emergencies right away.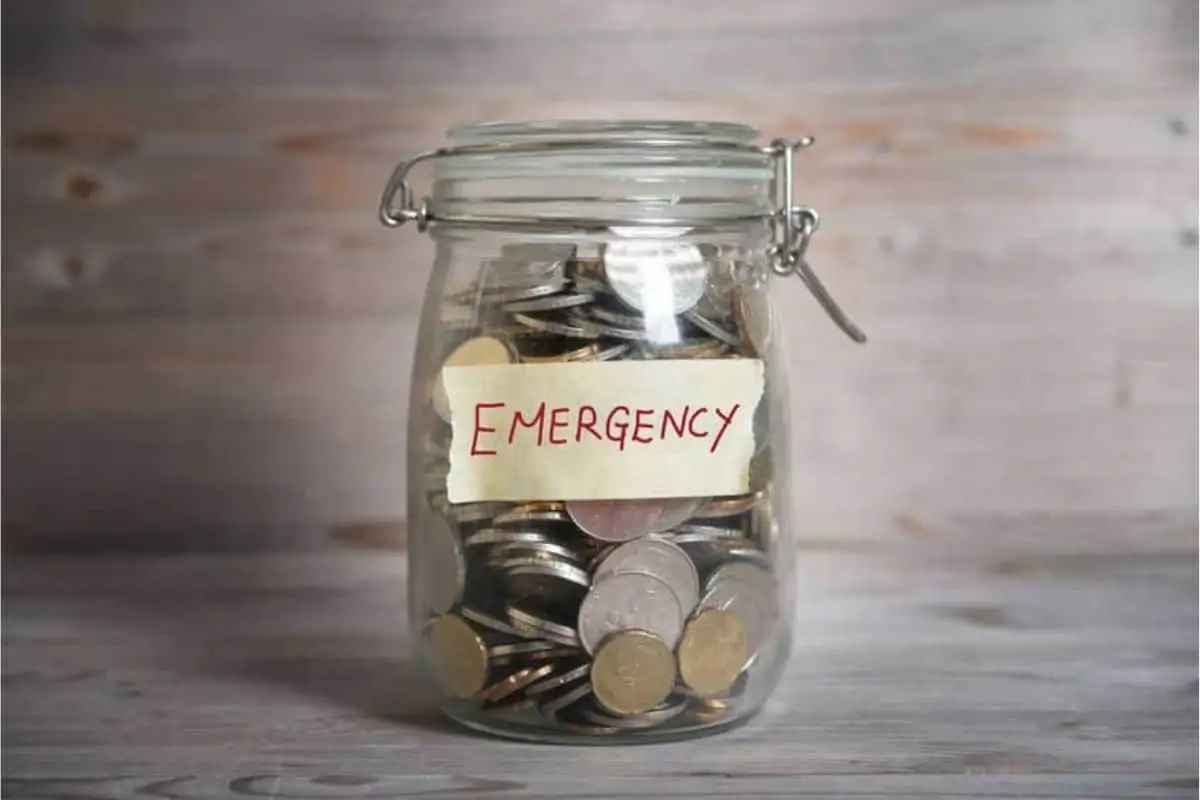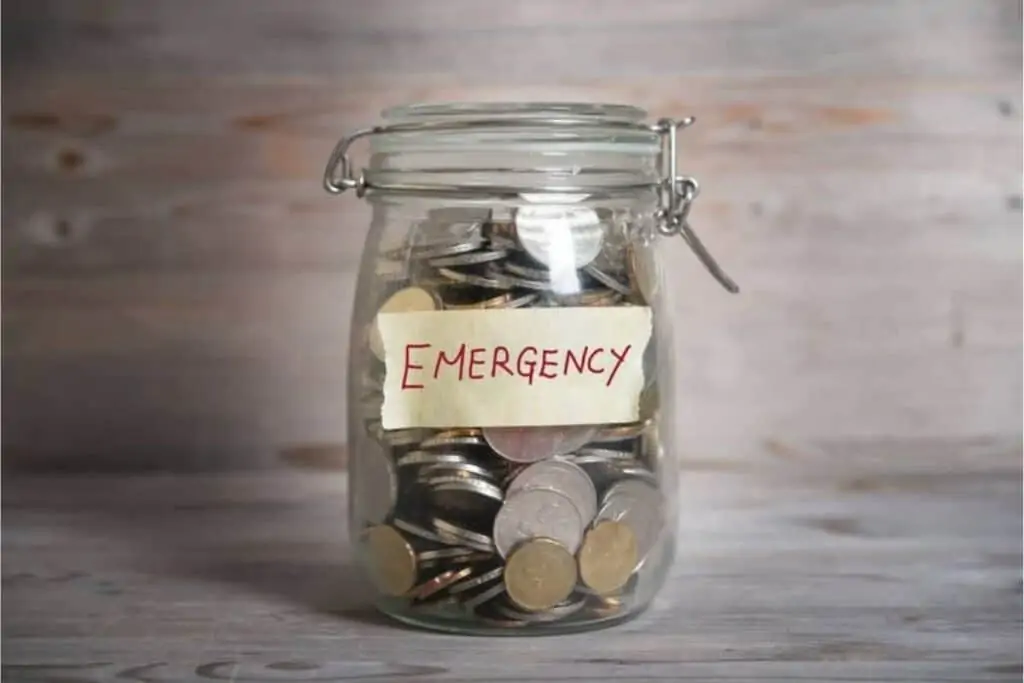 What is an Emergency Fund?
You may have heard the term 'emergency fund', but do you know what it is and why it's important?
An emergency fund is a specially set-aside sum of money that can be used to cover short-term expenses in case of any kind of sudden, unforeseen expense or financial shock.
It's an essential part of your overall personal financial plan and provides security and peace of mind against life's unexpected surprises.
For many people, accumulating an emergency fund can become a daunting task.
There will be various considerations such as how much should I save, where should I save it, what investments will give me the greatest return on my investment, etc.
In this article, you'll learn how to create an emergency fund for yourself so you're always prepared for the unexpected and so that you never have to worry about not being able to cover those inevitable unanticipated costs.
Emergency Relief Fund
It seems counterproductive to set aside any money when you are in debt, but it actually gives you a bit of freedom from the struggle of simply surviving each week.
Having even a small emergency only savings allows you to really focus on paying off your debt as fast as possible.
This is because you know you don't have to think of the unexpected emergencies that would try to steal away every dollar you have.
My mom always taught me to put away a little money for a rainy day, but I never really understood what she meant by that.
I thought she literally meant to save up some money so you could spend it on a rainy day, doing something fun.
I totally get it today.
My rainy day didn't include rain at all. But it did feel like we were drowning.
Every time I felt like we might get rid of some of our debt, a car would need a repair or a kid would get sick and need a doctor visit. And I never had anything left to put towards the mounting bills.
Then I decided I was going to do whatever it took to get an emergency fund in place once and for all!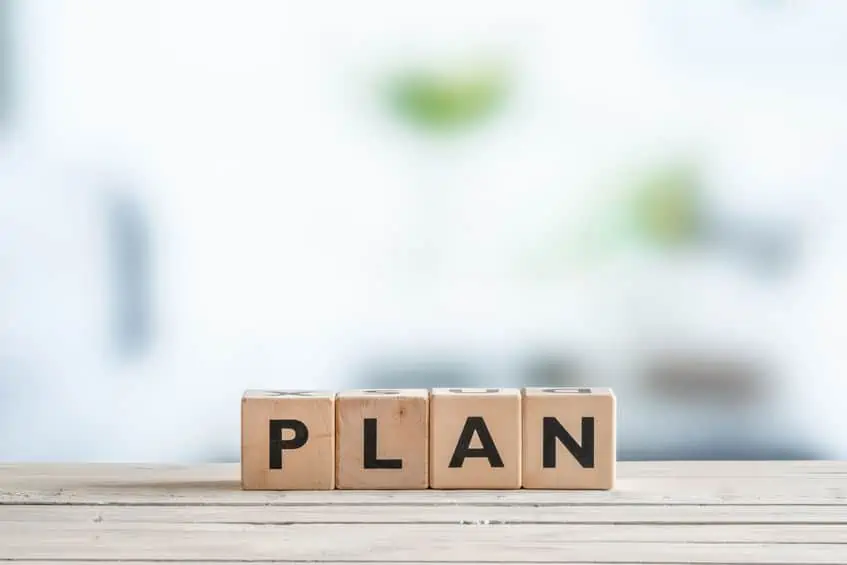 Why Should You Have an Emergency Fund?
There are many ways to save money, but there's one thing that everyone should make one of their top money saving priorities. An emergency fund!
Having an emergency fund serves the purpose up keeping you afloat when the unexpected happens and offers a bit of financial security when unexpected events do happen.
You cannot predict emergencies or unexpected expenses like car repairs, job loss or unexpected home repairs, unfortunately, but you can be prepared for them!
Here is an easy guide to saving up money for an emergency fund.

Track Your Expenses
It is important to track your monthly income and monthly expenses before setting up an emergency fund. This will give you a good idea of just how big of a fund you need to aim for to cover all of your lifestyle necessities.
A Good Rule of Thumb
Any amount will help, but most will agree that having at least three months worth of savings will provide a pretty comfortable cushion, until you are able to get back on track.
You want to have a big enough fund that it does not leave you unable to pay things like rent, mortgage payment, utilities, car payments, groceries and any other living expenses you can think of.
Once you get behind, it can be tricky to catch up.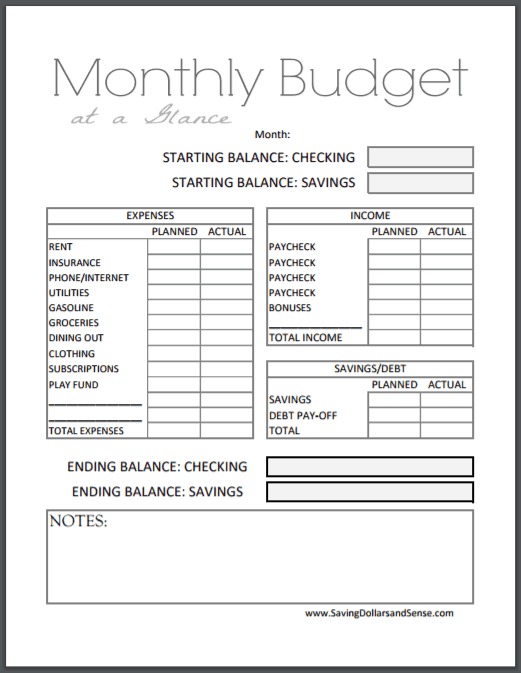 You can use the FREE Printable Budget Planner to help you keep track at least three months of expenses.
Set Savings Goals
Saving money can be tricky, but having goals can help you stay on track with your savings.
Once you figure out how large your emergency fund must be, decide how soon you would like to complete your goal.
Be Realistic With Your Goals
It is extremely important to be realistic with your goals. If you cannot afford to set aside $20 each week, don't make that your goal.
Setting unrealistic goals will likely cause you extra stress, and give you more reason to give up.
I started by setting aside just 10% of every dollar. If I made $10, I put $1 in my emergency fund. This was totally doable and I still do this today, although sometimes I add even more when I find extra in the budget.
Divide and Conquer
The best way to help you set your goal is to take the amount of money you would like to have saved.
Divide it by however many months you have given yourself long term to save. That will give you the amount of money you need to set aside each month.
If it is an unreasonable amount, either consider reworking your budget, to find other ways to save, or give yourself a little more time to save the money.
Consider all of the ways that you can earn extra money fast. Side Hustles That Can Earn Big Bucks
Keep it in the Bank
The best place for you to keep your emergency fund is at the bank.
Keeping large amounts of cash at home generally is not a good idea, and you will be more likely to grab from your stash when you need a little extra spending money.
You may not gain much interest from a simple savings account, but it will be safe, and easily accessible should you ever need it.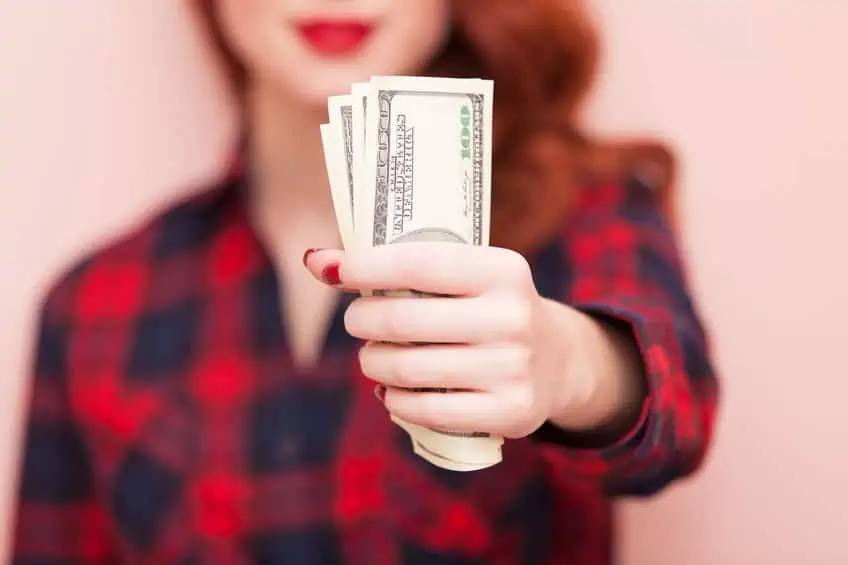 Saving up an emergency fund is all about setting you mind to it and making it happen. If you're determined enough to do it, then you will.
What are your tips for saving up for an emergency fund?
Money Saving Tips
If you liked this post on How to Save Money, you'll love these ones too: