This FREE Easter Devotional includes readings and prayers to follow during the season of Lent.
The Easter Prayer and Scripture Guide is a wonderful resource for daily readings, scripture, and reflection during the 40 days leading up to Easter, whether you acknowledge Lent or not.
Get a FREE copy of this 40 Day Easter Devotional!
This Easter devotional eBook will walk you through the Gospel accounts on the life of Jesus, and the difficult road He walked during the final weeks before his crucifixion.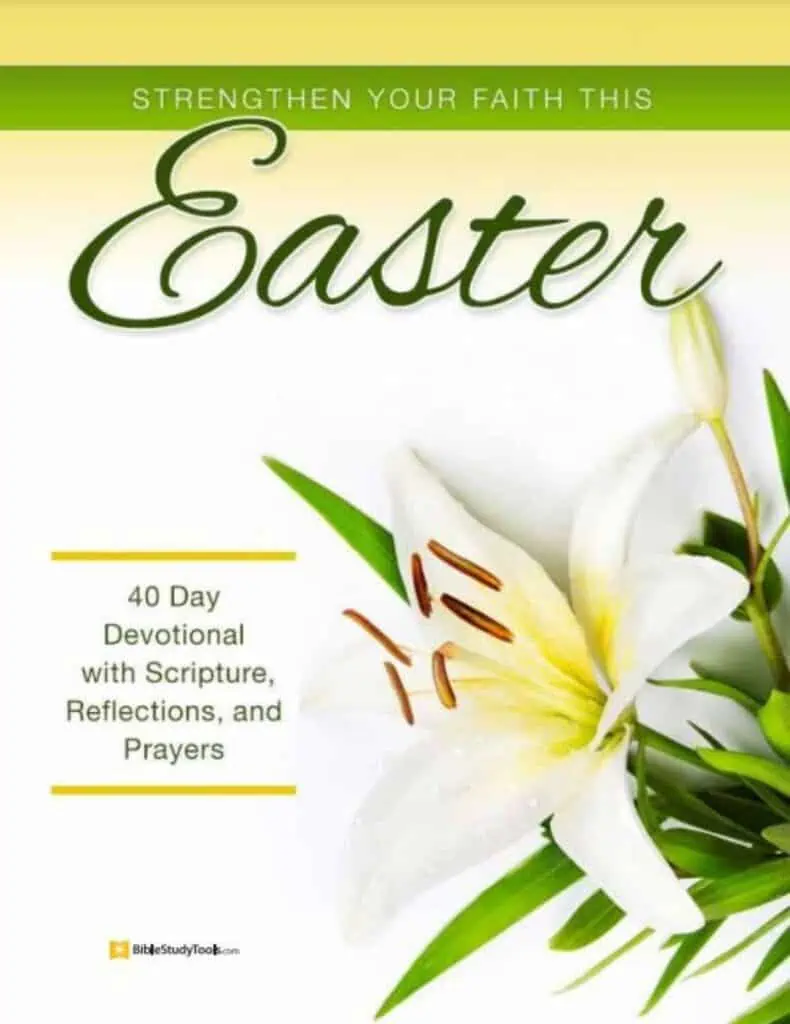 The devotions culminate in readings for Passion Week and Easter Sunday, with inspiring messages and Biblical teachings from some of your favorite Christian authors!
The FREE Easter devotional readings will last for 40+ days (Mondays through Saturdays) during the season of Lent.