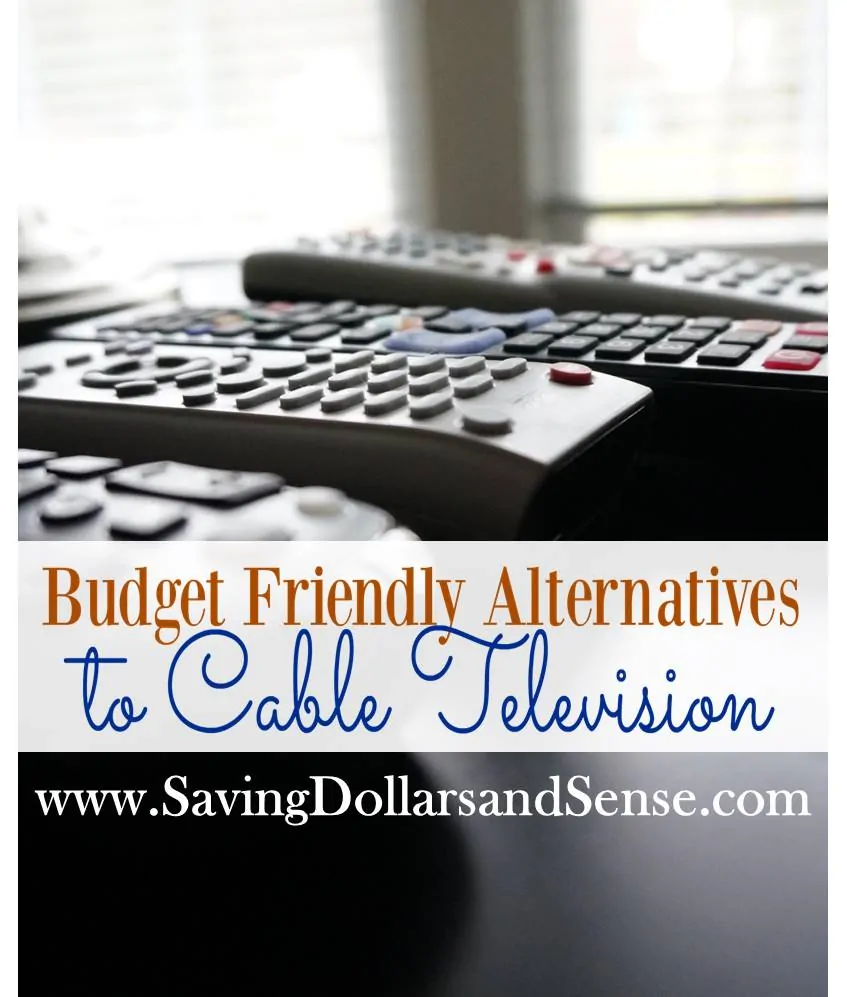 Cable television may seem like something you can't live without! How else would you watch your favorite sitcom, or be able to catch the local news? You may be surprised at how easy it ends up being to give up your expensive cable with a few of these alternatives.
If you want to know How to Save Money, read more below.
Streaming Devices
Before cancelling cable, you'll want to invest in some form of streaming device. You could always decide to only watch movies and shows on your smartphone or tablet. If not, however, you'll need to get a streaming device for your television. Here are a few options:
Game Console – Most game consoles such as a Playstation, Wii, or Xbox can act as streaming devices. You can download apps to these devices such as Netflix and Amazon TV to get programming on your television through your game console.
Roku or Streaming Box – There are lots of options these days for streaming boxes such as the Roku. This is an inexpensive way to stream subscription services and other programming to your television.
Smart TV – Or you can go big and invest in a smart TV. These televisions can connect directly to your wireless internet and have apps to streaming services on the television itself.
Online Streaming
Once you have a way to stream programming via the internet to your television, you'll need to consider your streaming option.
Netflix – This service costs less than $10 per month and has thousands of shows and movies available! Netflix will mainly be a source for full length films and entire television series. The television programs will be available sometime after the season finale so you won't be able to watch the next episode of your favorite show for possibly months after it airs. If you are a movie buff or prefer to watch entire series of television programming at once, Netflix is an excellent option.
Hulu – This is a great service for those who have favorite television programming! Hulu has hundreds of great television shows available and most episodes will be available to watch on Hulu the day after it airs on the television network. The service is less than $10 a month as well and for only a few more dollars per month you can completely eliminate commercials!
Amazon TV – Amazon Prime subscribers can get great free programming on Amazon TV. There are lots of movies and tv shows that are free with a Prime membership, and lots more than can be rented for budget friendly prices.
Youtube, TedTalks, and Other Free Programming
For a completely free media experience, you can opt for services such as YouTube. There are lots of choices on YouTube that are entertaining, educational, and completely free to watch! Also, look for programming such as documentaries that are available to watch for free online!
TedTalks is one such website that is free to watch and has incredible programming! They even have a free app to watch their talks from your tablet or phone. Nowadays it is possible to have entertaining programming available without spending a cent!
Rentals
Though instant streaming is convenient and fast, rentals are still a viable option for entertainment without spending a fortune on cable. RedBox rentals are less than $2 a night or you can rent videos online through Amazon TV. Or for completely free rentals, check out your local library. Libraries often have great classic films available to check out for free!
There are lots of options available to make the transition easier if you are considering ditching the cable. At most these options will cost around $30 a month if you subscribe to all of them, which is a fraction of the cost of expensive cable services.
Have you ditched the cable? Was it difficult to do so and what are some tips you learned on how to make it an easy decision?