Are you ready for your latest and greatest meal plan for the upcoming week?
This week is full of tasty options that I think you're really going to love!
The best part about planning meals is that it takes the stress off your plate.
Once you get the hang of meal planning, it's certain to be your new best planning friend.
Everyone in the family will love being able to enjoy the foods that you're making since they know what's coming down the pipe!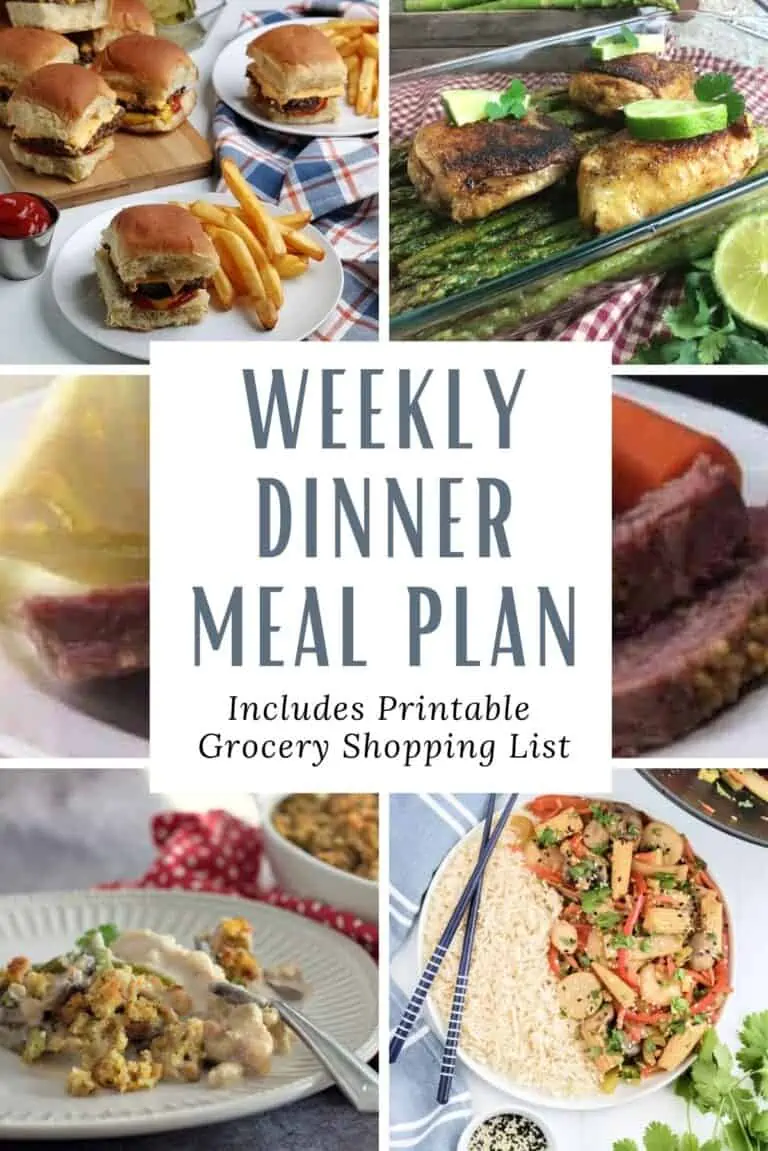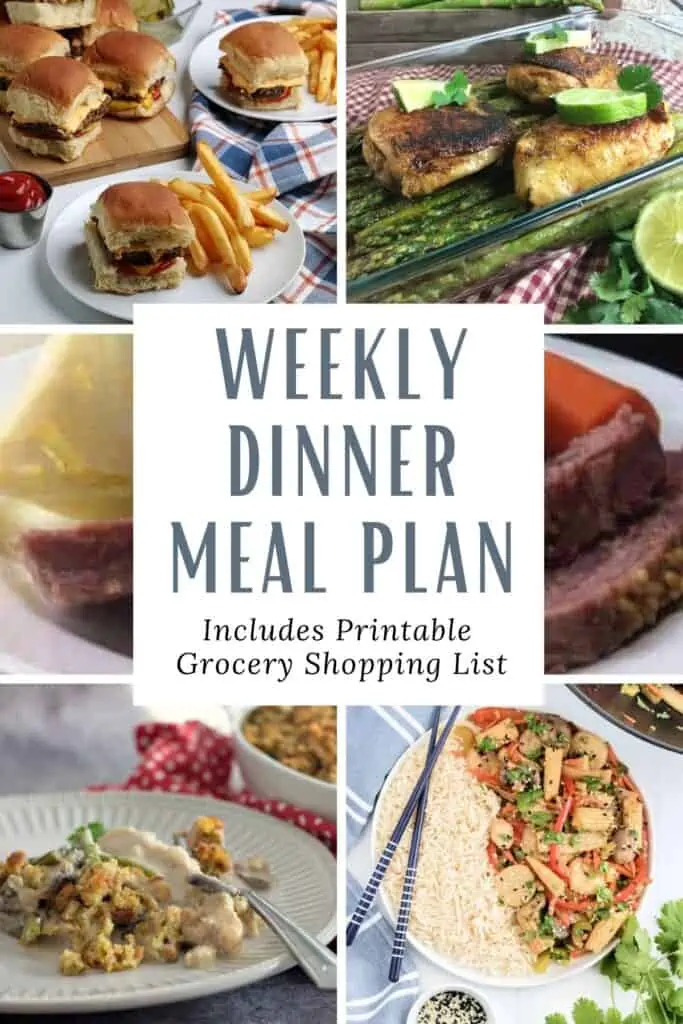 I've been meal planning for YEARS, and it's one of the best decisions that I've ever made.
Not only does it keep me focused, but it keeps me on track with my budget, too.
If you're ready to give meal planning a try, I'm so happy that you're here!
I share lots of meal planning tips here, some of my other options are:
I actually send out a fun meal plan each week, so make sure to check back!
Is meal planning easy?
Totally simple!
Once you get the hang of it, you're going to be teaching others how to meal plan. (or you can send them here so that they can join in on the weekly fun!)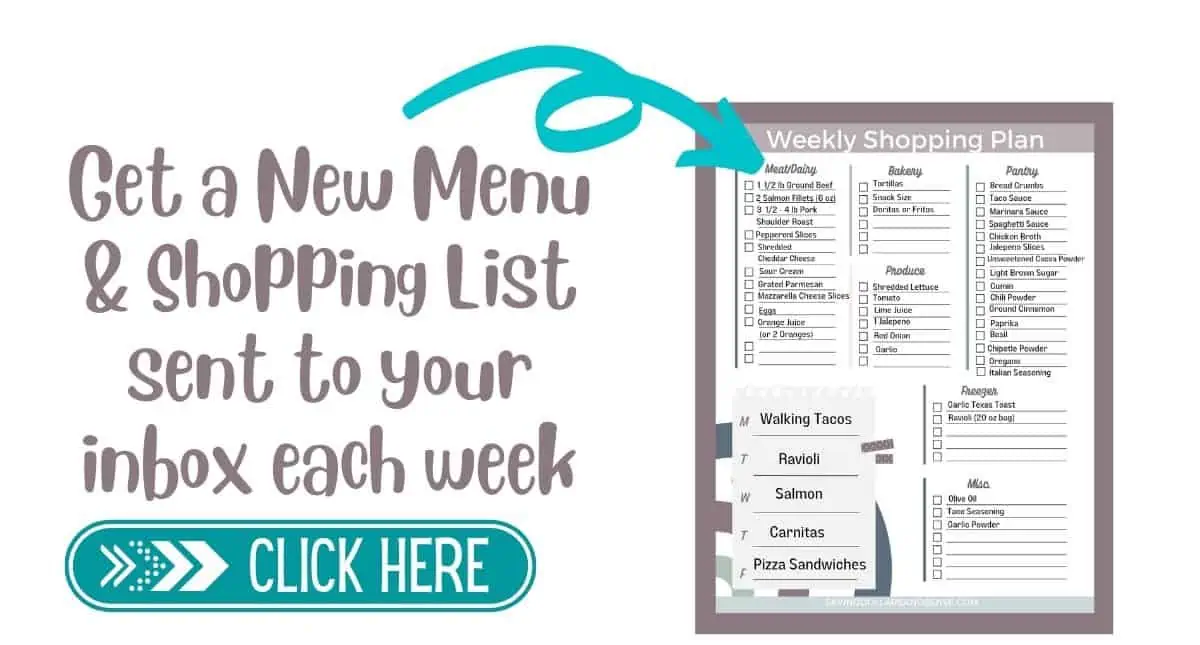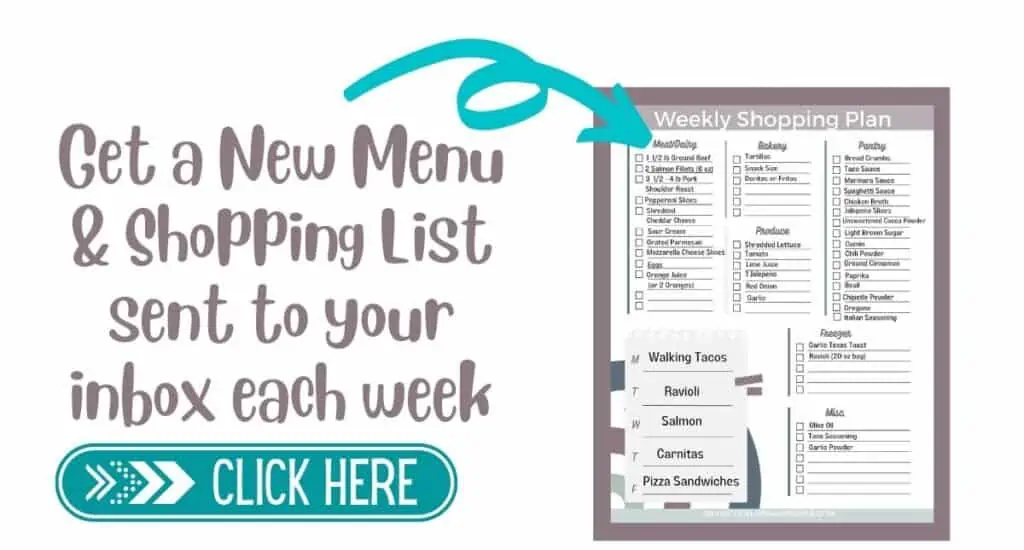 Meal planning for breakfast
You'll find that in our house, breakfast is on the go.
My meal plan for breakfast is basically a bowl of cereal, toast, eggs, or something simple along those lines.
I don't put a ton of time into planning out breakfasts because we're more of a grab-and-go type of family.
Meal planning for lunch
The same is true with lunch.
We're not all home together to sit down and grab a bite to eat, so I like to plan out my lunches to be simple like salads, soups, and sandwiches.
Dinner Meal Plan for the Week
Dinners are the biggest times that we're all together and ready to eat. For this reason, I put all my time meal planning on dinners.
Below is a small sampling of meal plan recipes, so make sure to scroll to the bottom of the post and see what the recipes look like after they're done! I'm a visual person when it comes to making food.
Monday: Homemade Sliders
Tuesday: Stir Fry Veggies
Wednesday: Chicken Stuffing Casserole
Thursday: Instant Pot Corned Beef Recipe
Friday: One-Skillet Chicken and Asparagus
Saturday: Open
Sunday: Bonus Night (make sure to scroll down to the bottom to find out what a Bonus night is!)
Grab this printable grocery list as a simple way to plan out your meals and write down all the ingredients that you'll need during the day!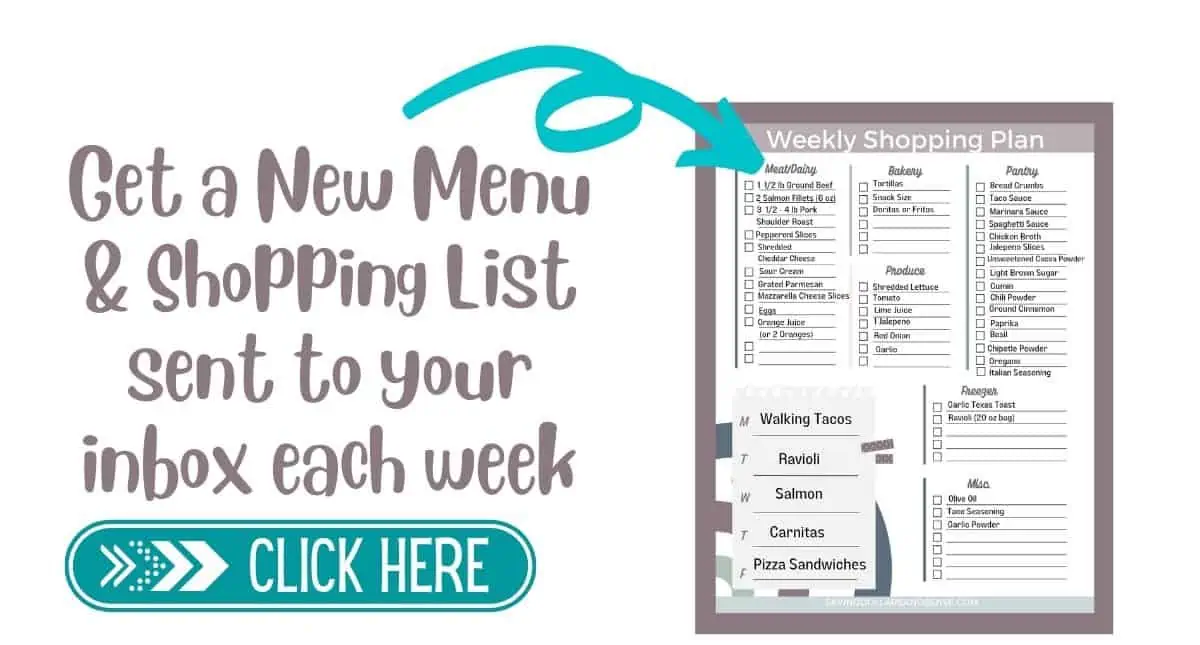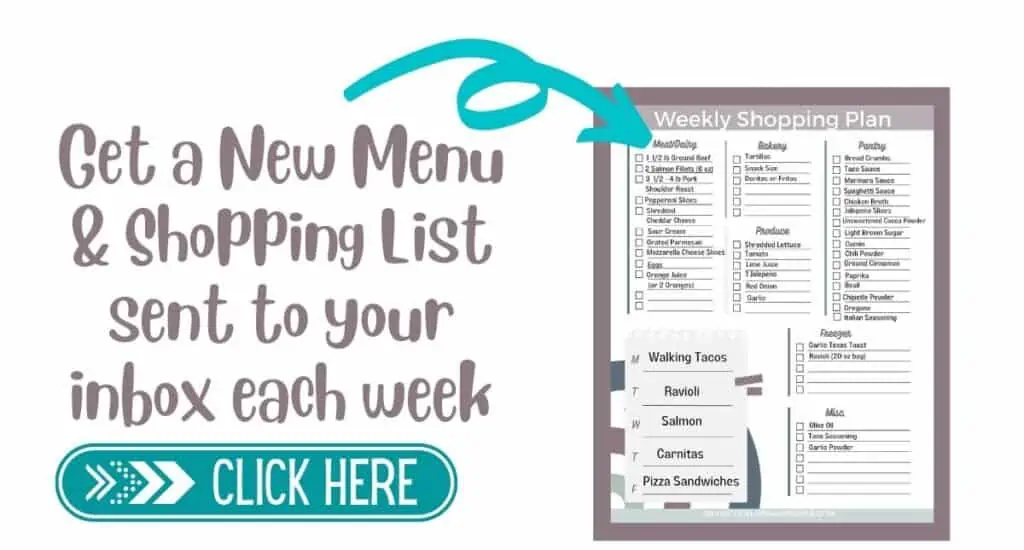 Ways to Save Money Meal Planning
Make sure to look at the sale ads in your area! Before you start planning out the meals for the week, find out what is on sale! That way, you can then tailor your weekly meals to the food that is discounted so that you can save money fast!
Meal Planning Weekly Schedule
Grab your free printable shopping list and take it with you to the store to easily grab everything you'll need to make the following meals this week.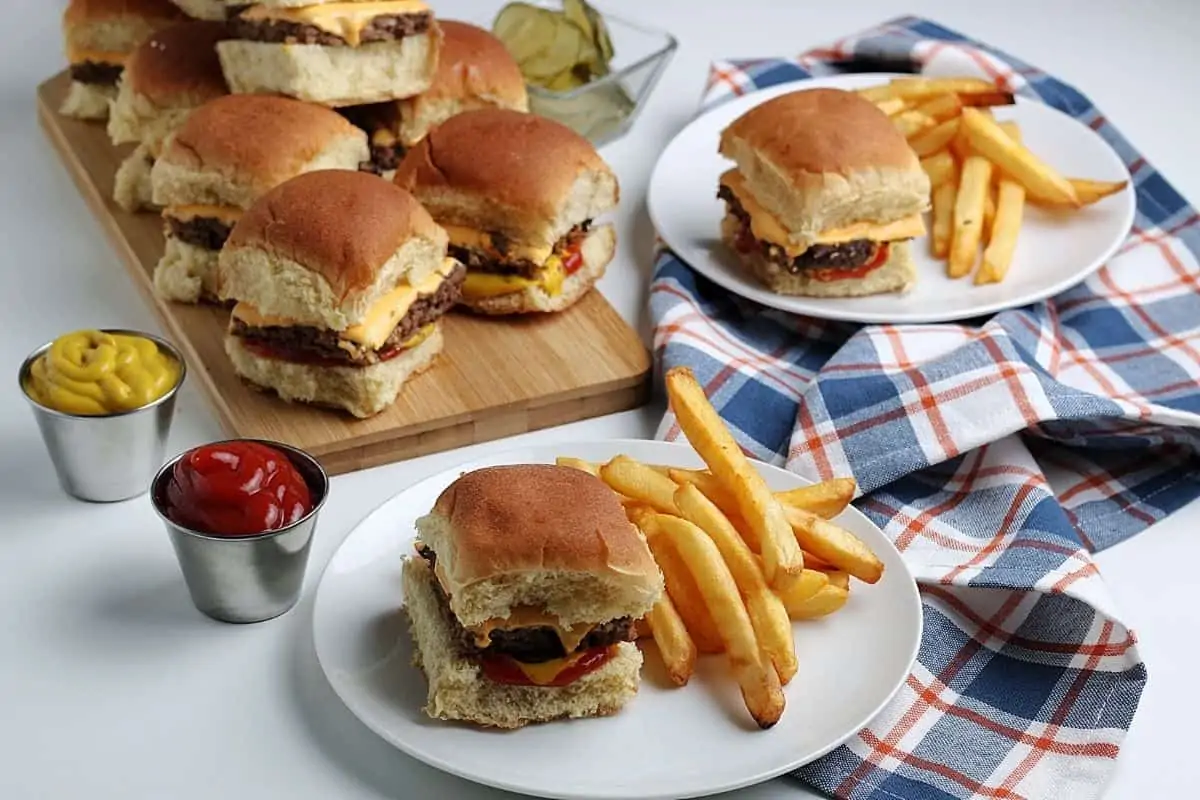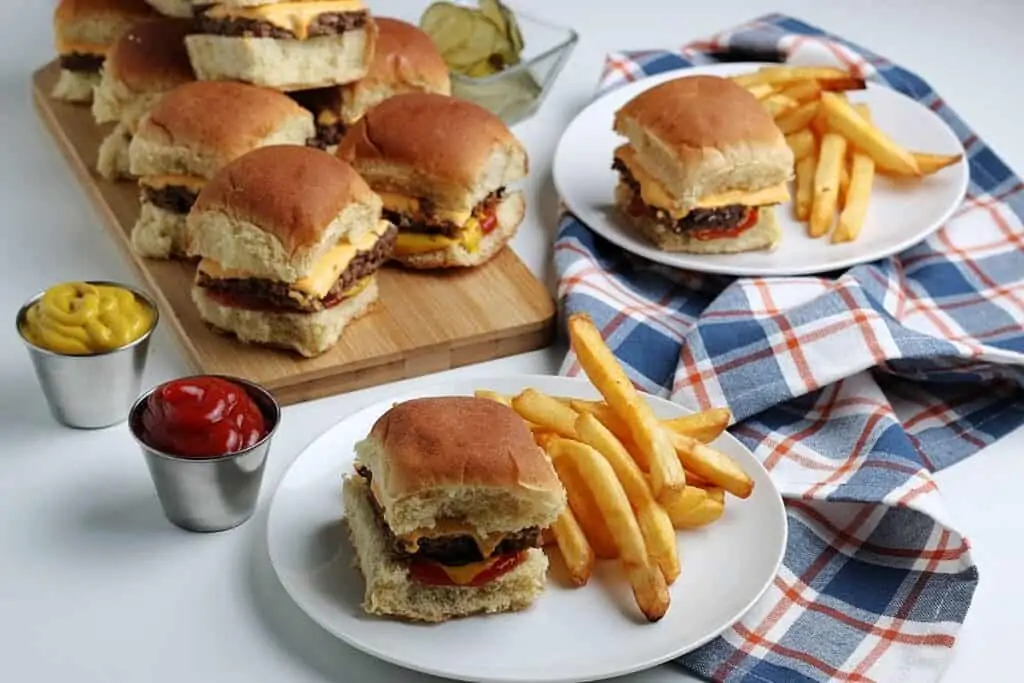 These sliders are so easy to make. Skip the drive thru next time a craving hits and make your own sliders at home.
Add a salad or fries to complete the meal.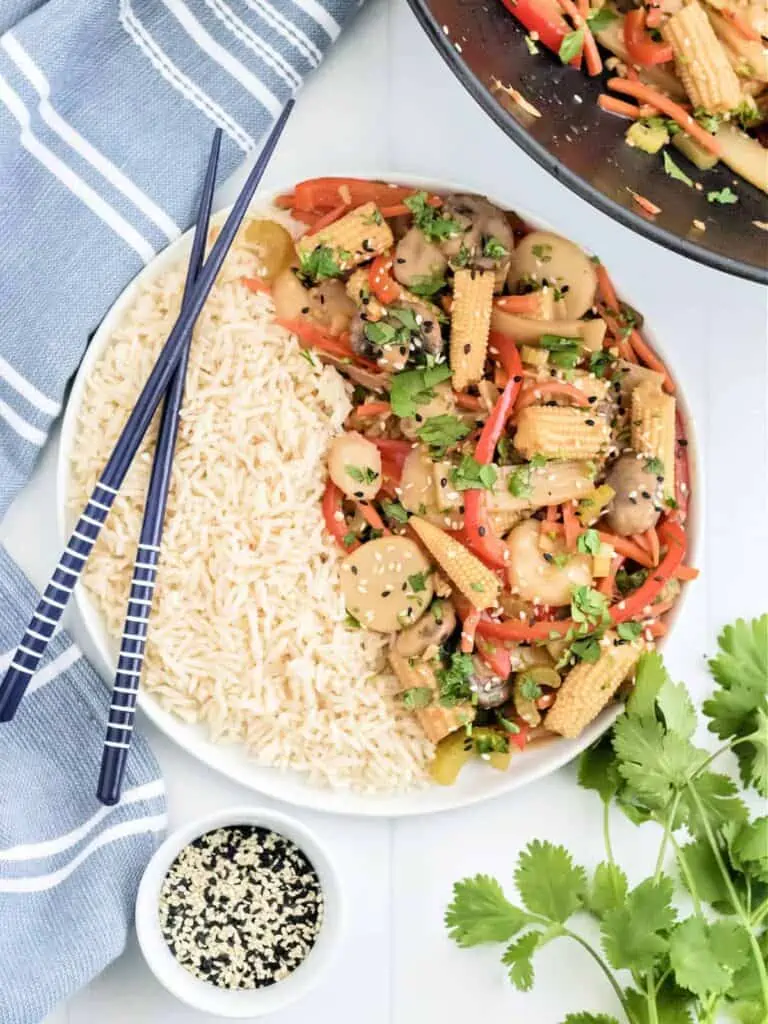 Having a whole meal of vegetables is so delicious and fresh! Pair up with some fresh fruit, too!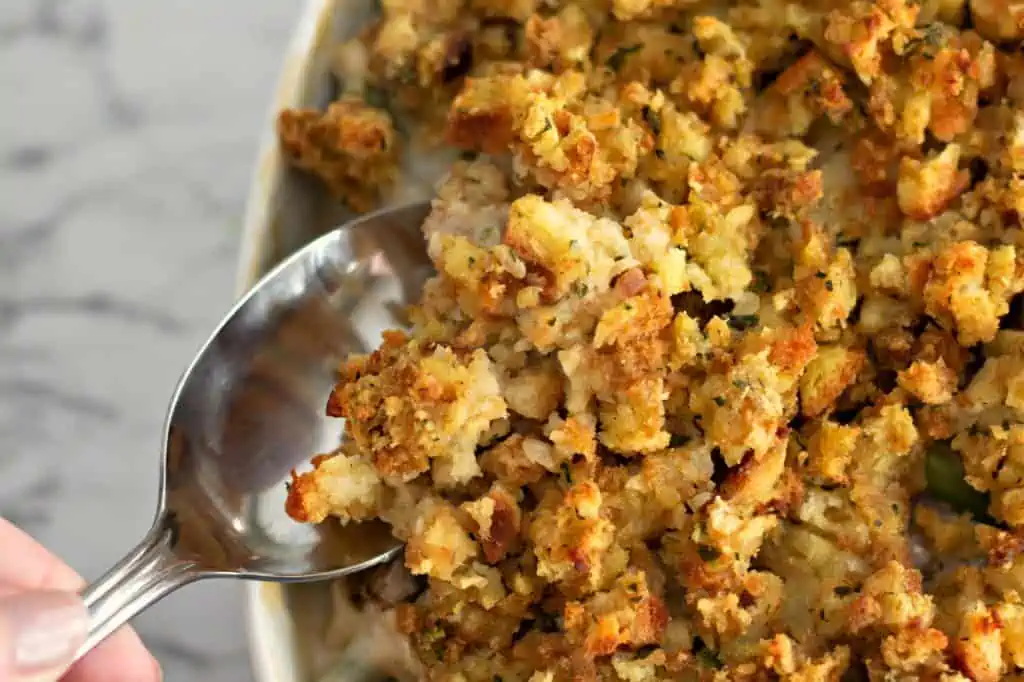 If you are like me and love easy, make ahead meals you will definitely want to go ahead and give this chicken stuffing bake a try today. The perfect dinner with no sides needed!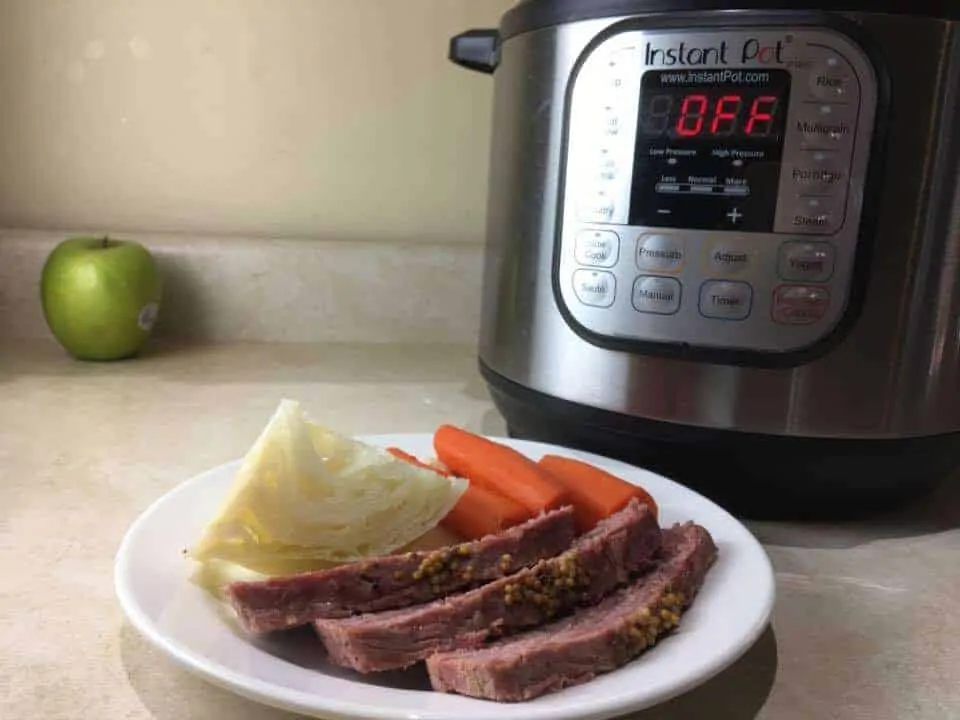 This recipe is so easy to make using your Instant Pot and perfect for St. Patrick's Day.
If you don't have an Instant Pot, you can also cook it on low in a slowcooker.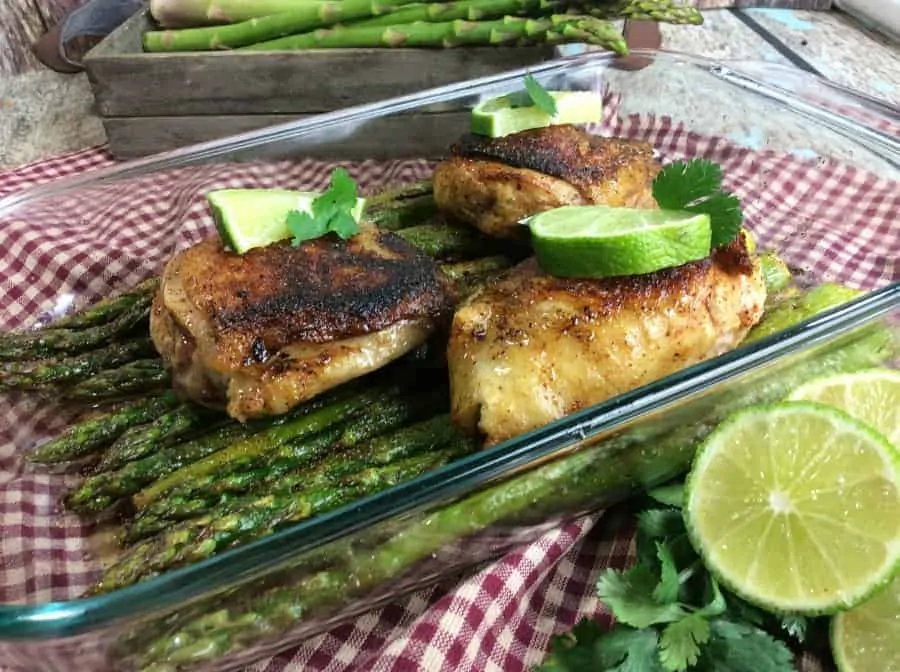 This one dish recipe is so easy and requires very little clean-up afterwards.
Bonus Dessert Recipe: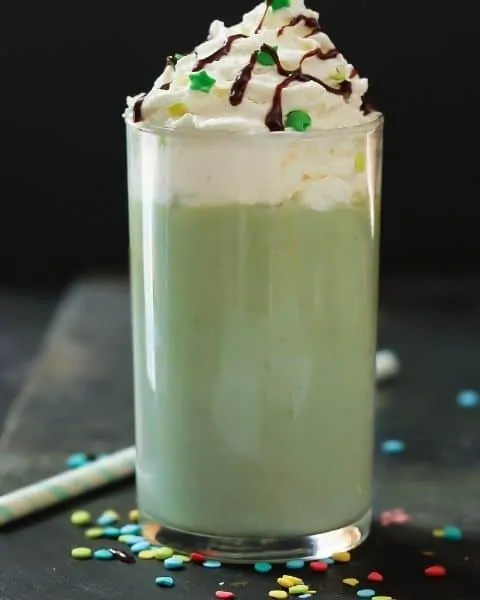 Okay, so this isn't really dinner…unless you want it to be. But with St. Patty's Day coming up, it's a great option to have as a fun dessert!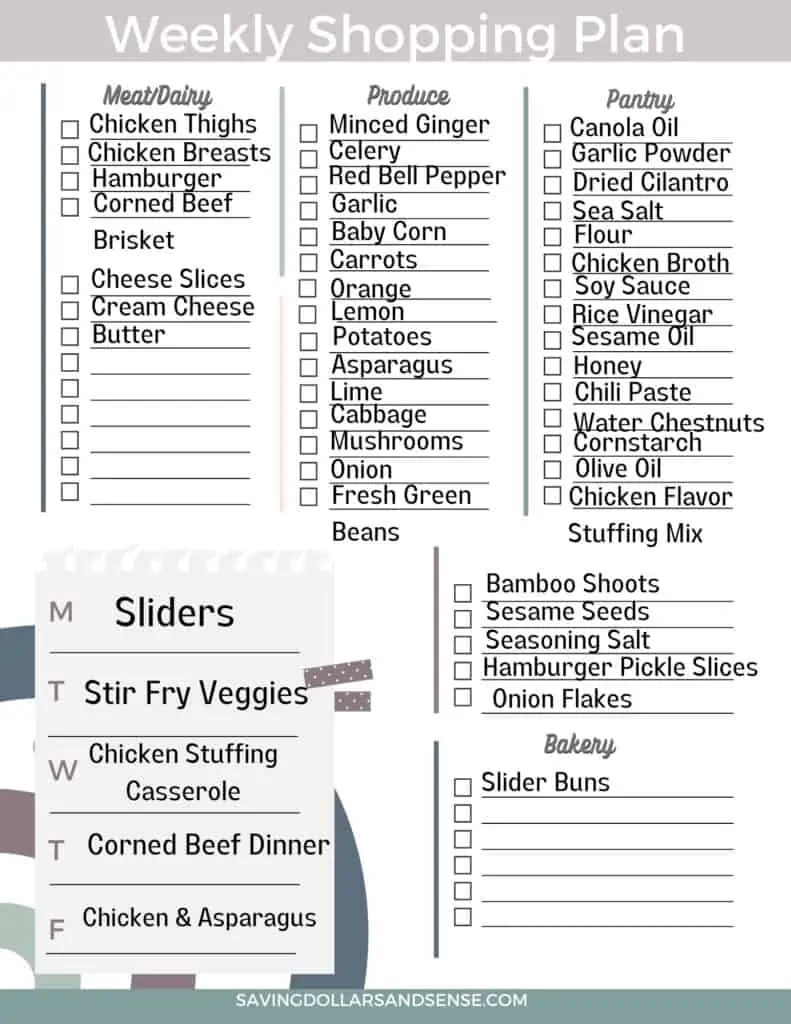 What is a Bonus Day?
You'll see that Saturday and Sunday are blank to give you some options for leftovers, going out to eat, grilling out, etc.
A bonus day is whatever you want it to be. An extra meal of pizza, going out to eat – have fun with it!
Or you can use this night to try any of the recipes from our Recipe Index that you want.


If you make any of these recipes, I would love to hear how you liked them.
Feel free to join us in the private Cooking Club FB Group here and share a photo of any of your meals with everyone else. This is a great place to get or give encouragement to others on the same mission to Saving Dinner!