This week my menu includes a lot of tried and true recipes that we love.
Having a bunch of recipes that you know will be good really helps to make meal planning a breeze on those weeks when you just aren't up for being adventurous.
This is a busy time for us and I know that I needed to choose meals that are super easy and that I have made a lot before. You know what they say, the more you practice something the faster you get at doing it.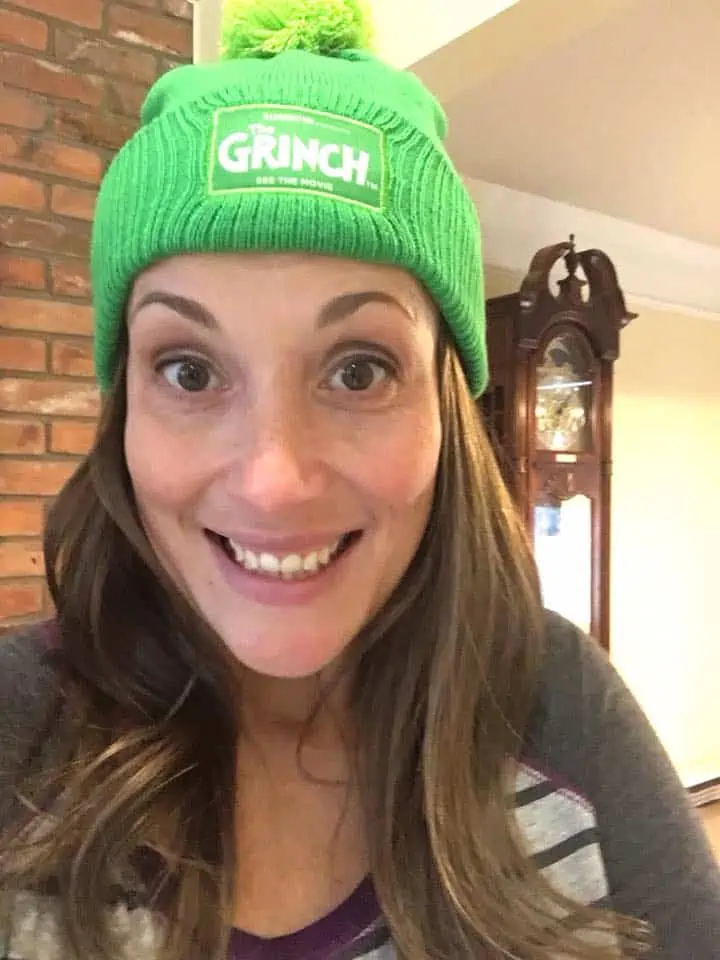 Also, we have a fun night out with our grandson on Tuesday. We are planning to take him out to dinner at a restaurant before heading to an advanced screening of the brand new Grinch moving coming to theaters on November 9th!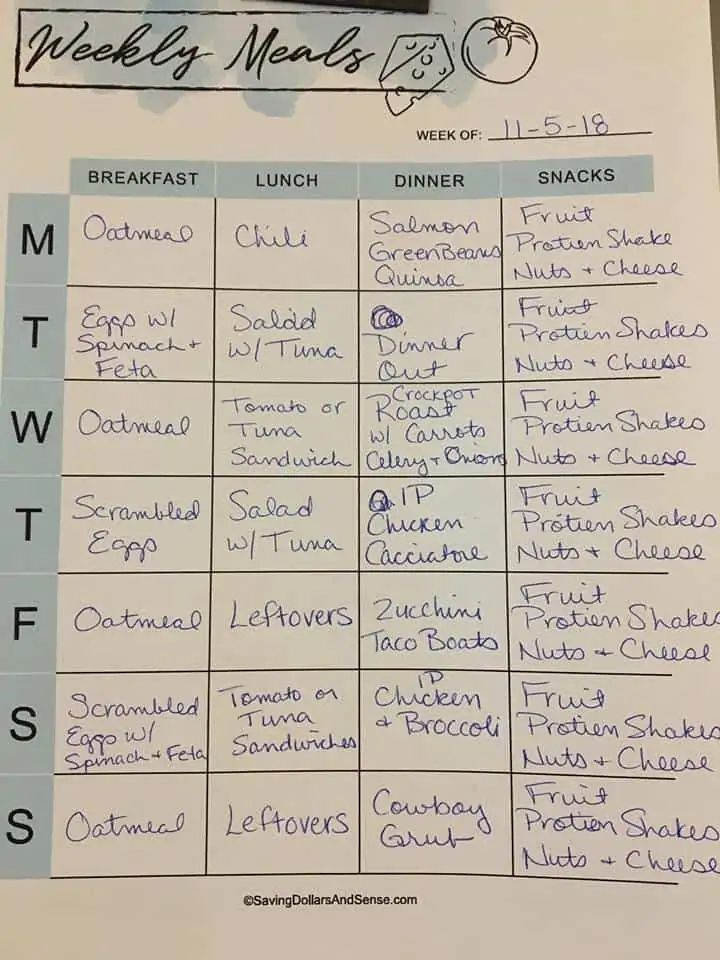 Breakfasts – Always Oatmeal with Fruit & Nuts
Lunch – Salads, Leftovers, Scrambled Eggs, Sandwiches
Weekly Dinner Plan
Monday: Salmon, Green Beans & Quinoa
Tuesday: Dinner Out
Wednesday: Crockpot Roast with Carrots, Celery & Onions
Thursday: Instant Pot Chicken Cacciatore
Friday: Zucchini Taco Boats
Saturday: Instant Pot Chicken & Broccoli
Sunday: Cowboy Grub
To help you get started we have this menu planning printable schedule that you can use to easily plan out your week right now!
Once you have finished your meal plan, I hope you'll share it with me 🙂
You can share it here in the comments below, or you can join us over in the Saving Dollars and Sense Community and share it there and see what everyone else is sharing.
If you want to see some more weekly menu plan ideas, you can check out the meal plan we used last week here.
This Free Printable Meal Planner will make meal planning so much easier to do.