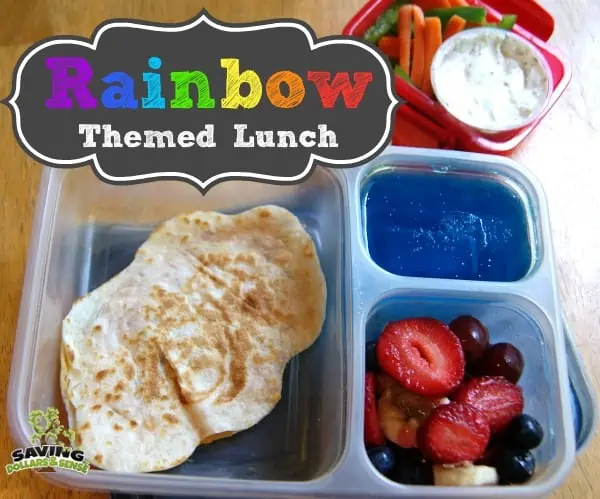 I started the rainbow themed lunch with a cheese quesadilla cloud that I toasted in my toaster oven just enough to melt cheese, and brown the tortilla.
When making jello for dessert the night before I was sure to include some in the lunch pack for a little rain puddle.
Rainbow colors are a surefire way to grab your child's attention and get them to try fruits and vegetables that they might not otherwise eat.
I have also found that if I include a dip my little one's will try just about anything, for veggies I use 2 Tablespoons of Greek yogurt to 2 tsp. grated parmesan, and 1 tsp. of Rosemary and Oregano.
Use any combination of fruits and veggies you have on hand; squash, cucumber, peppers, carrots. It may take a few tries but your child will find something that they love.
Check out these other Back to School Lunch Ideas!