The Walmart Free Thanksgiving Dinner is back gain this year just in time for the holiday!
Even if you're not hosting Thanksgiving this year or do not need the free food, consider grabbing this offer anyway.
You can give it to a food pantry, church or family you know can use it.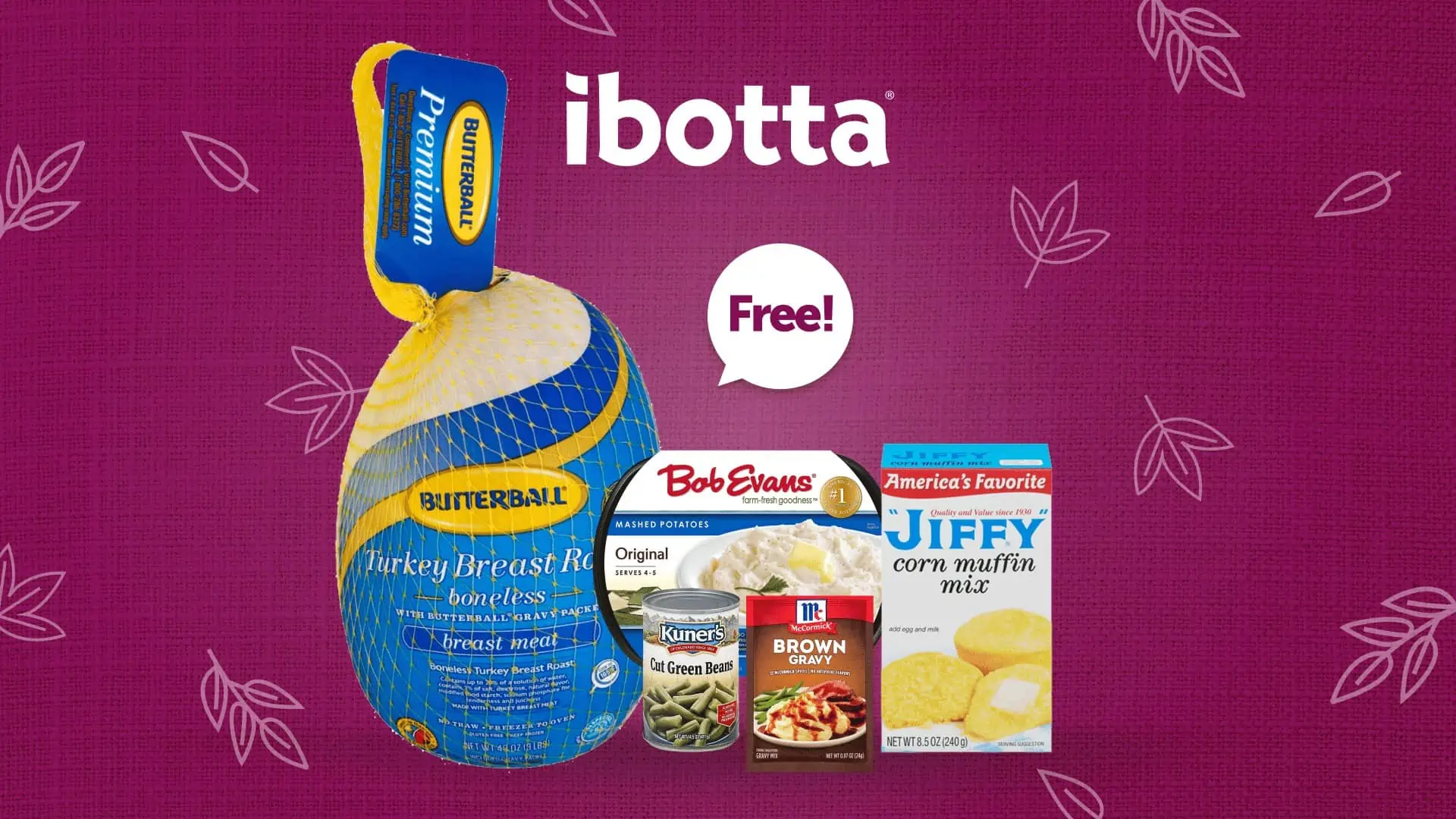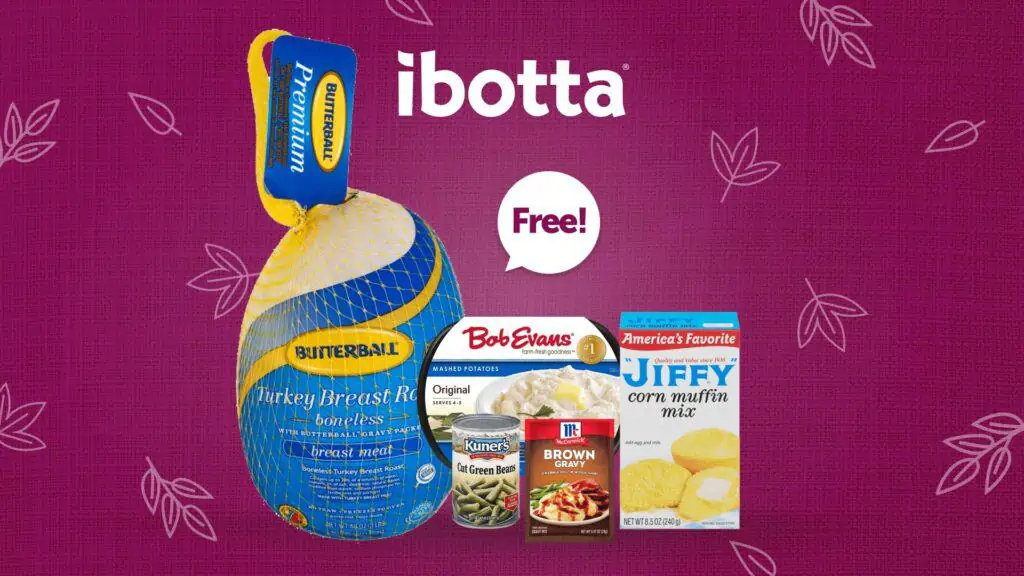 That's right, new members can get 100% cash back on an entire Thanksgiving dinner this year including turkey, corned bread, potatoes, and more.
The food freebies may vary by account.


Thanksgiving food freebies available:
The free Thanksgiving bundle includes: turkey, corn muffin mix, gravy mix, and more – totaling up to $21.55 in savings, making this one freebie you don't want to miss!
The offer is different for new Ibotta users and existing users this year. Scroll down to find the offer for current users.
This year's free Thanksgiving dinner offer can be redeemed at participating retailers nationwide from Nov. 1-23 using the Ibotta app, while supplies last.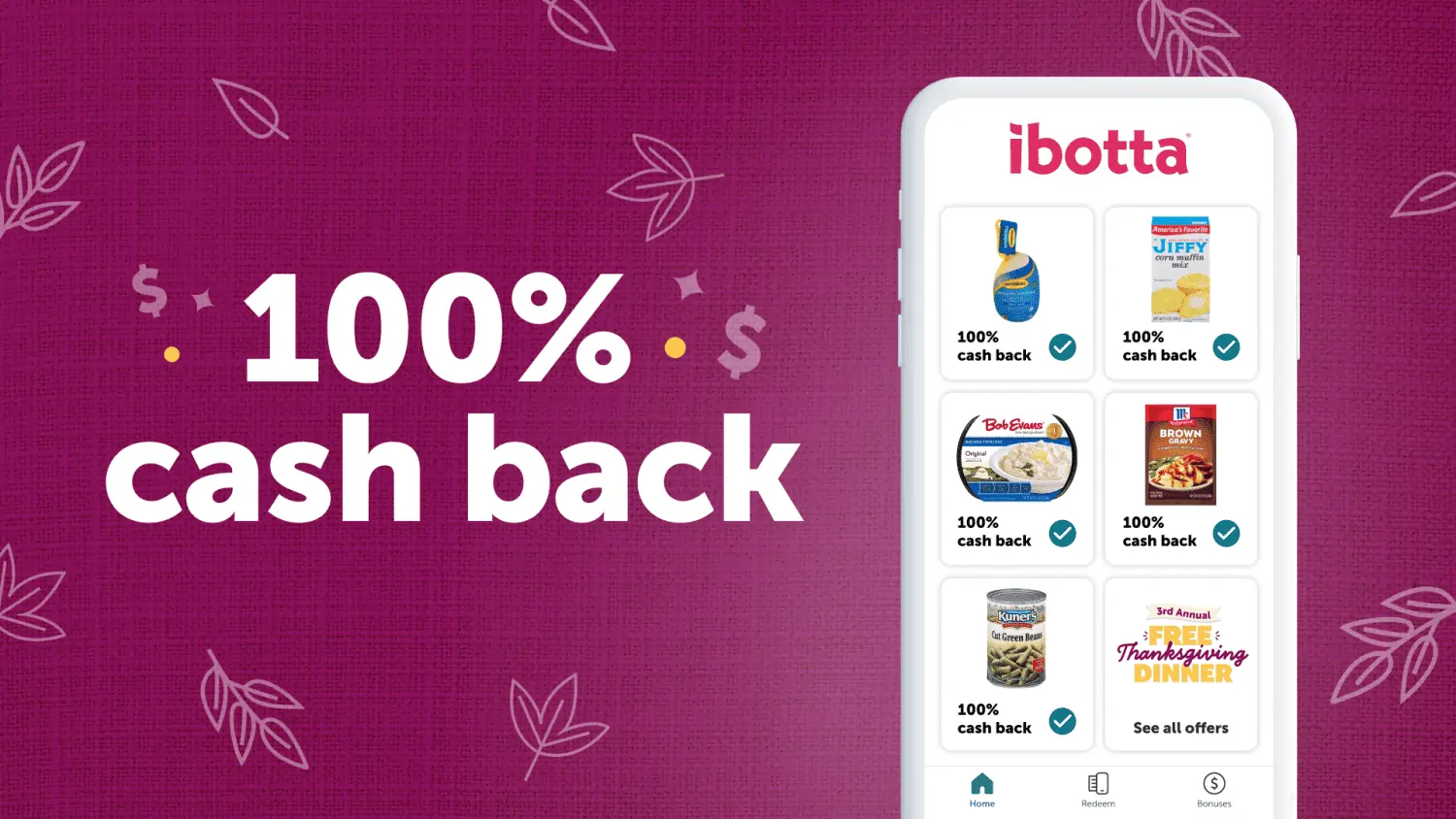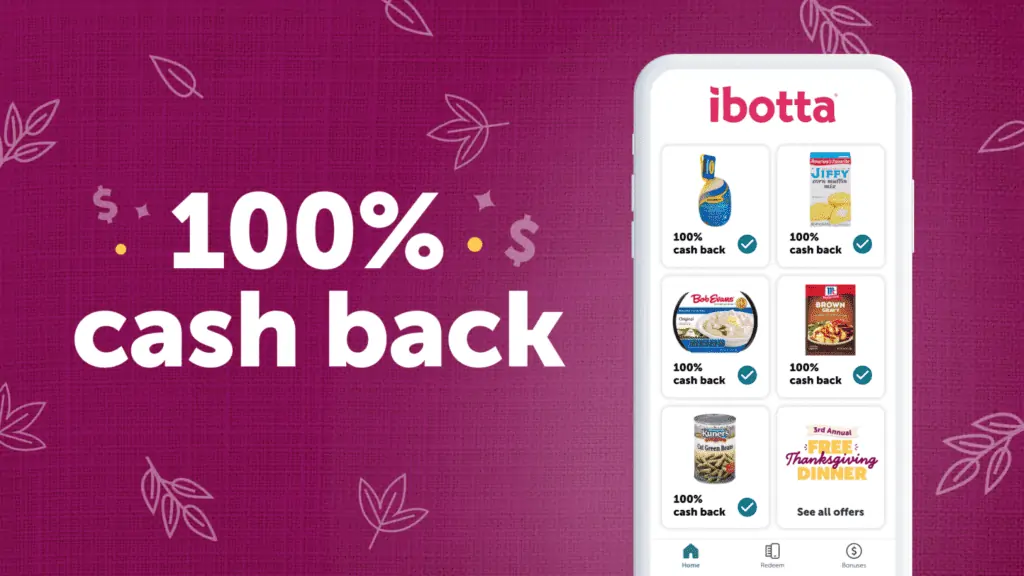 How to Get Your Ibotta FREE Thanksgiving Dinner
Login to your account and click on Walmart, then click on "In-store grocery offers
Add all of the free food offers to your list – just tap or click (+).
Shop Walmart and purchase the items on your list.
Scan your receipt after checking out to get all your money back!
Offer for current Ibotta members
According to the company, "the turkey and sides will be locked behind bonuses that are available 11/1-11/18 and based on a certain number of redemptions. By completing the "turkey bonus," the turkey offer and the "sides bonus" will become available. The sides bundle for existing Savers includes McCormick gravy mix, Jiffy corn muffin mix, and Ocean Spray cranberry sauce. If a user doesn't complete the turkey bonus by 11/18, a "last chance" sides bonus will be available from 11/18-11/23. Note, the number of redemptions needed to unlock each bonus will vary user to user."
You can see the details regarding the number of redpemptions you need to unlock your bonus on the Ibotta app.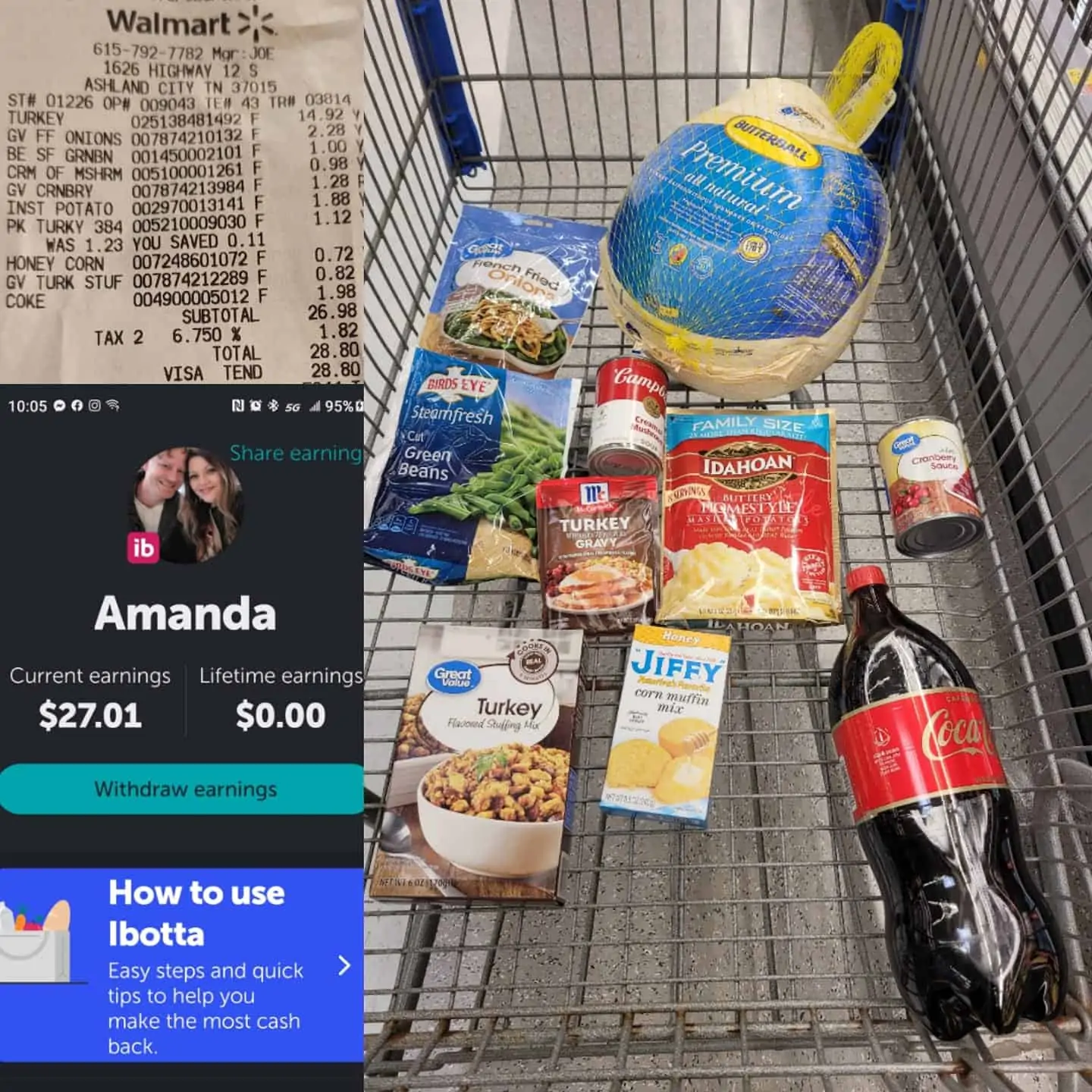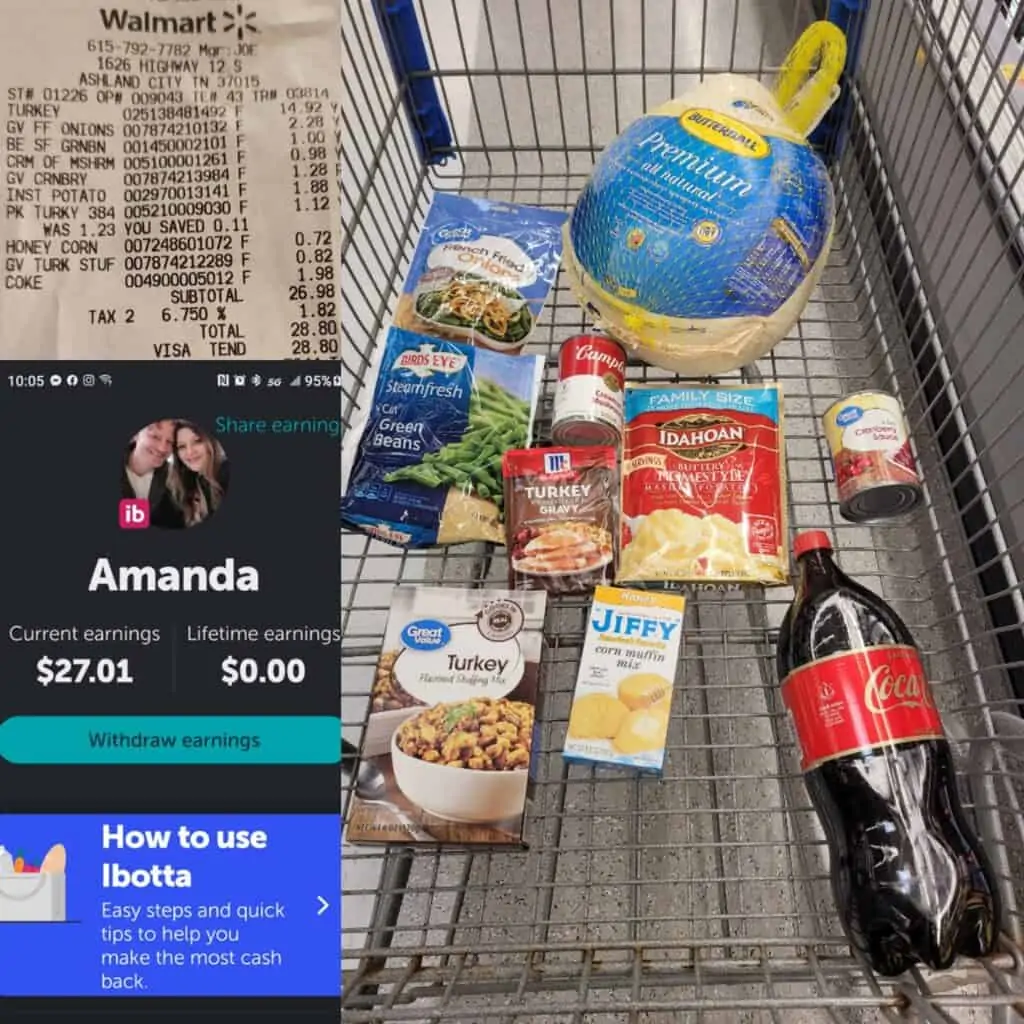 My friend Amanda shared this with me last year so that you can see for yourself just how much she got back on this shopping order!
Thanksgiving's on the house!
You'll get cash back on qualifying offers within minutes of receiving your online order or within 24 hours of submitting your receipt.