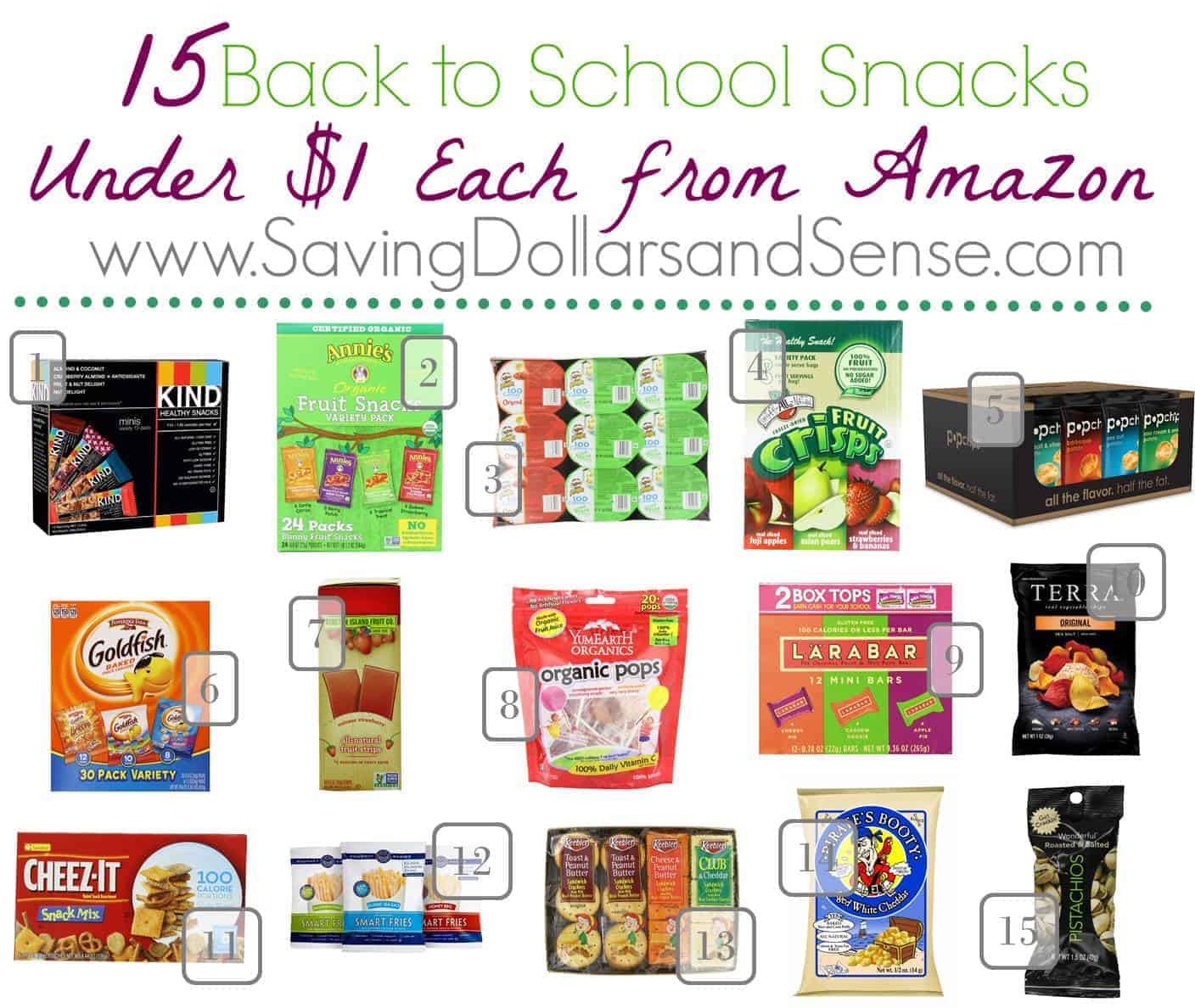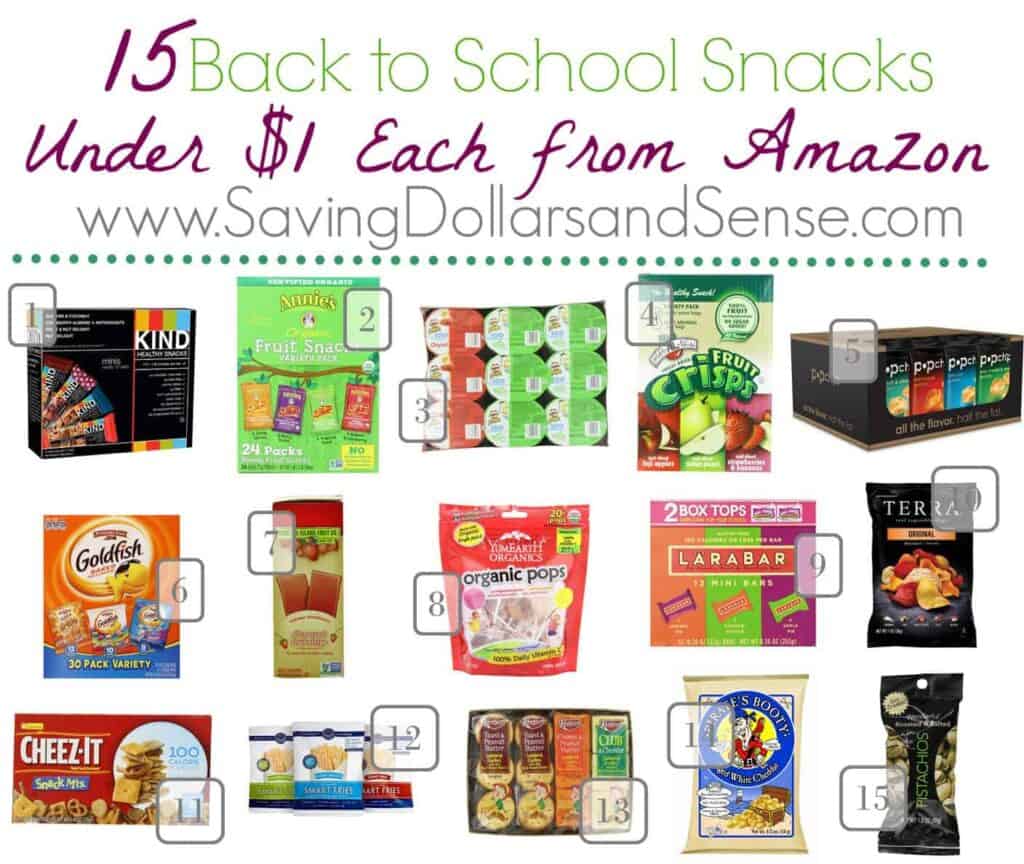 It's Back to School season, and that means now is a great time to score some great deals on snacks and lunch essentials.
Did you grab our free Lunch Menu Planner yet? It is super helpful for getting your kiddos to take responsibility for planning, and in some cases even making, their own lunches each day.
This new round-up of the best Back to School Snacks can all be found on Amazon, all priced under $1 each.
2. Annie's Homegrown Organic Fruit Snacks, 24 pk
3. Pringles Two Flavor Snack Stacks, 18 pk
4. Brothers All Natural Fruit Crisps, 24 ct
5. Pop Chips Potato Chips Variety Pack, 24 ct
6. Pepperidge Farm Goldfish Crackers, 30 ct
7. Stretch Island Fruit Leather, 30 pk
8. YumEarth Organic Lollipops, 20 ct
9. Larabar Gluten Free Mini Bars, 12 pk
10. Terra Original Sea Salt Chips, 24 pk
11. Cheez-It Baked Snack Mix, 6 pk
12. Gourmet Basics Smart Fries, 24 pk
13. Keebler Sandwich Crackers, 48 pk
14. Pirate's Booty White Cheddar Snacks, 60 pk
15. Wonderful Pistachios, 24 pk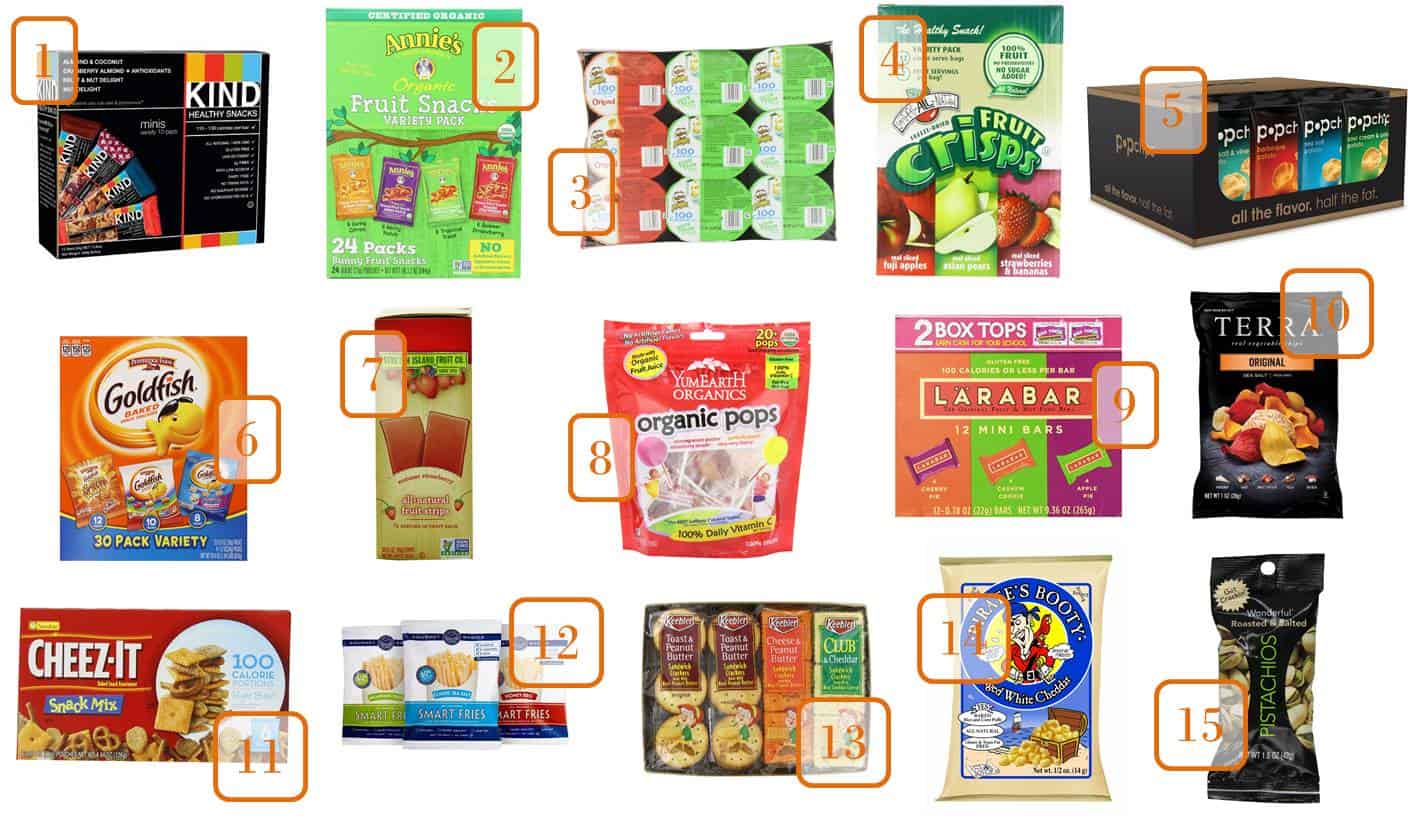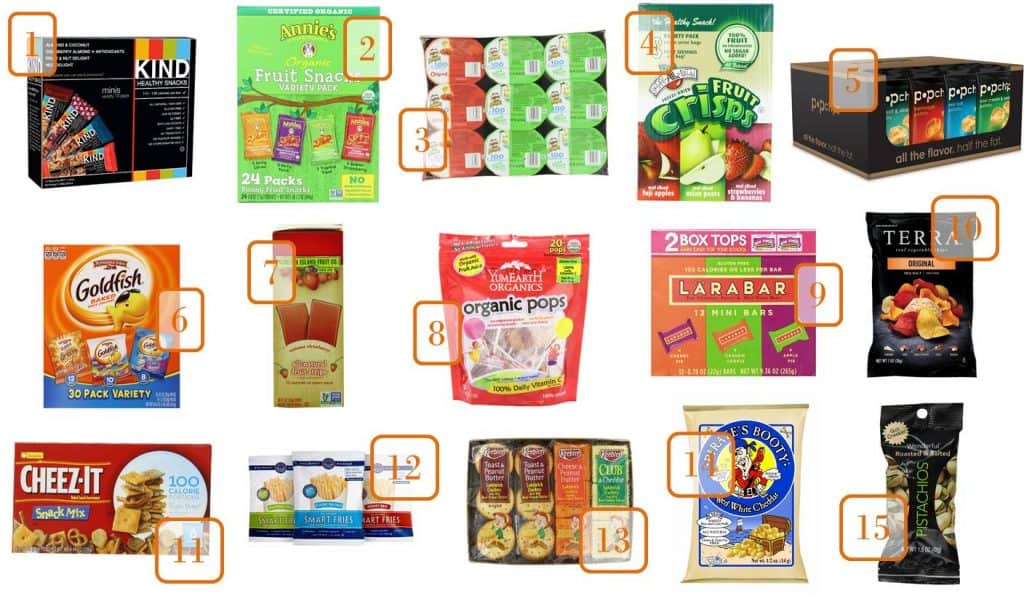 You can also check out this list of Organic Snacks for Back to School as well for even more great ideas.