It's Back to School season, and that means now is a great time to score some great deals on snacks and lunch essentials.
Best Back to School Snacks
This new round-up of the best Back to School Snacks can all be found on Amazon.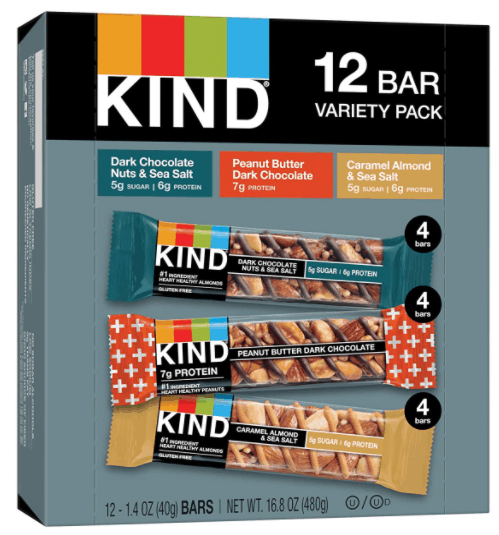 Get 4 bars of each flavor – Dark Chocolate Nuts and Sea Salt, Caramel Almond Sea Salt and Peanut Butter Dark Chocolate.
A satisfying, nutty snack that only seems indulgent.
Gluten Free, Non GMO, 0g Trans fat, Kosher. Low glycemic index, low sodium, good source of fiber.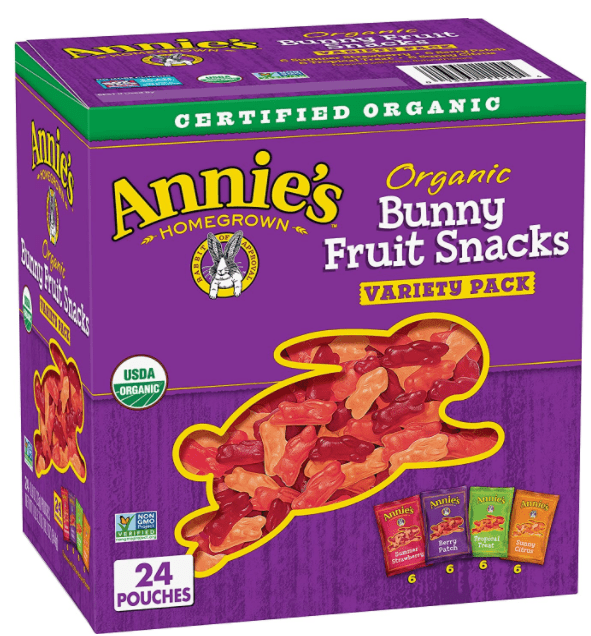 Certified Organic, these gluten free bunny-shaped fruit snacks are made with real fruit juice and packed with 100% daily value of vitamin C.
No artificial flavors, synthetic colors, or high fructose corn syrup.
Made with real organic fruit juice.
Certified organic ingredients are grown without persistent pesticides, naturally vegan & gluten free.

Enjoy snacking moments everywhere with the outrageously delicious flavor and fun shape of these ready-to-go Pringles Potato Crisps in Original, Sour Cream and Onion, and Cheddar Cheese.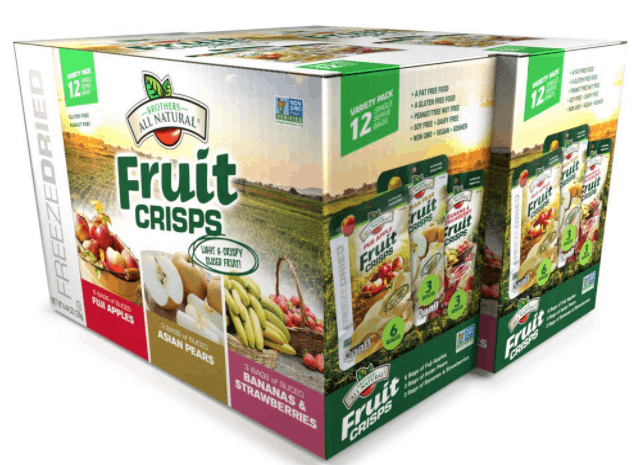 Three delicious flavors – perfect for on-the-go with the equivalent of one cup of fresh fruit in each bag.
Freeze-dried, an excellent source of vitamin c, fiber and antioxidants.
Made with real fruits and contains zero artificial colors or preservatives.
Peanut-free, tree-nut free, soy-free, dairy free and gluten-free.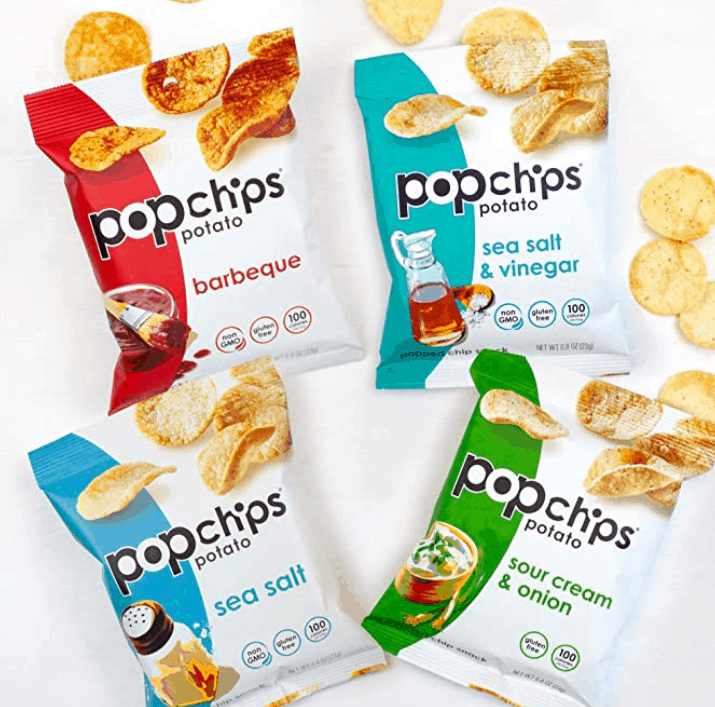 All the popchips flavors are puttin' on the ritz for your taste buds so wise up with our 4 flavor variety pack.
This isn't a regular garden-variety flavor pack. This is popchips flavor! Pack of 24 bags: Salt, BBQ, Sour Cream & Onion, Salt & Vinegar.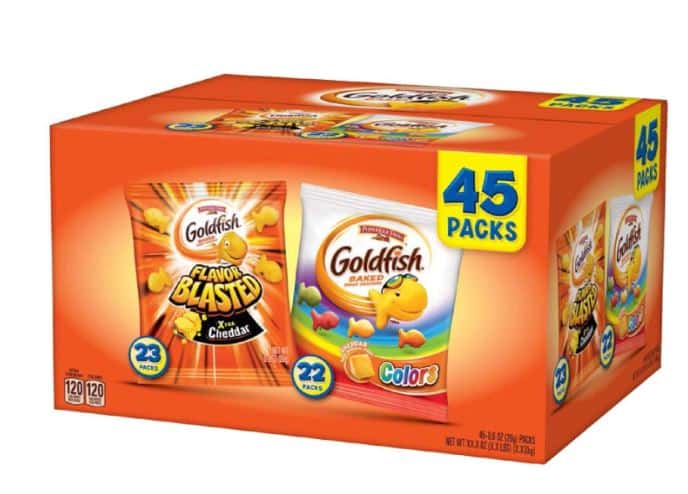 Variety Pack includes 23 single-serving packs of Goldfish Flavor Blasted Cheddar and 22 packs of Goldfish Colors.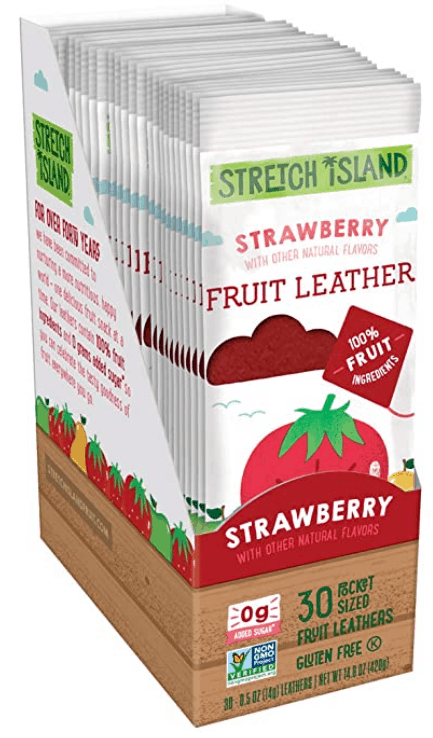 Pack of 30 strips of all natural strawberry fruit leathers made from 1/4 cup of real fruit per strip.
Zero added sugar, no artificial flavors, preservatives, or colors gluten free, non gmo, and vegan.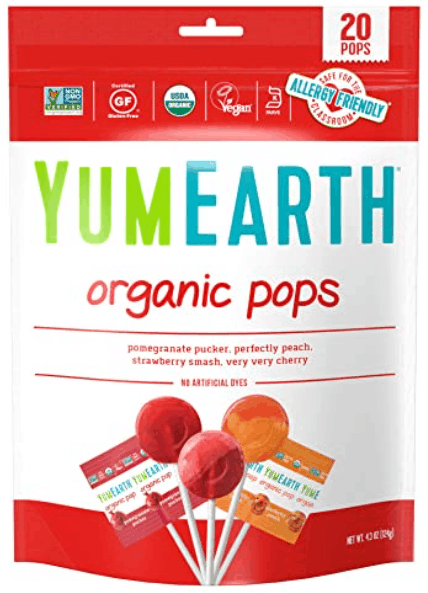 Organic & Non-GMO, Vegan, Kosher, Gluten-Free with no artificial flavors, no dyes, no high fructose corn syrup.
Flavors May Include: Pomegranate Pucker, Wet-Face Watermelon, Strawberry Smash, Googly Grape, Very Very Cherry, Perfectly Peach, Razzmatazz Berry, Mango Tango.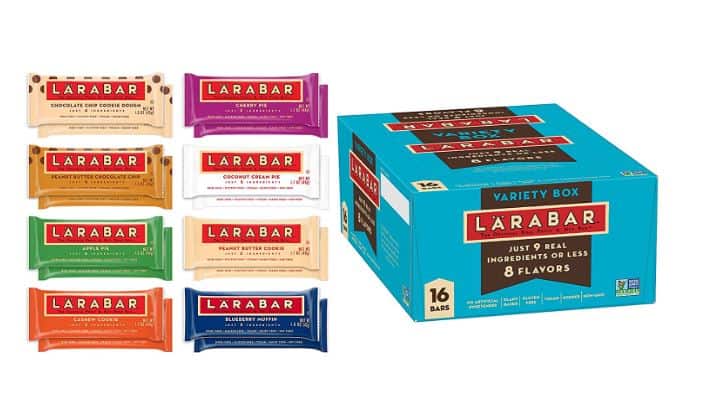 Gluten Free non-GMO, vegan, dairy-free energy bar made with just fruits, whole nuts and spices – and sometimes chocolate chips.
Variety Pack contains Includes 2 bars each of Apple Pie, Blueberry Muffin, Cashew Cookie, Cherry Pie, Chocolate Chip Cookie Dough, Coconut Cream Pie, Peanut butter, and Peanut Butter Chocolate Chip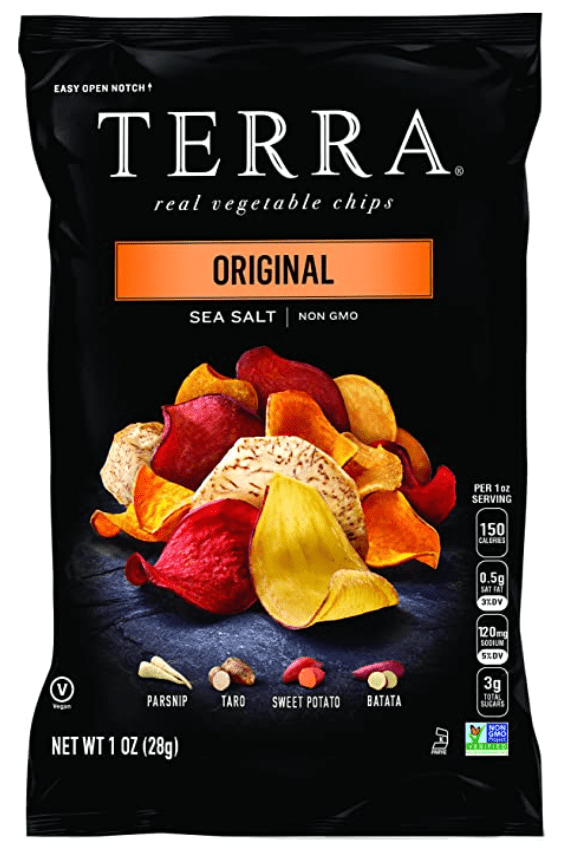 Real vegetable chips made with Non-GMO ingredients. No trans fats, no artificial flavors and no preservatives.
Cholesterol free, Gluten Free, Kosher certified, Vegan snack.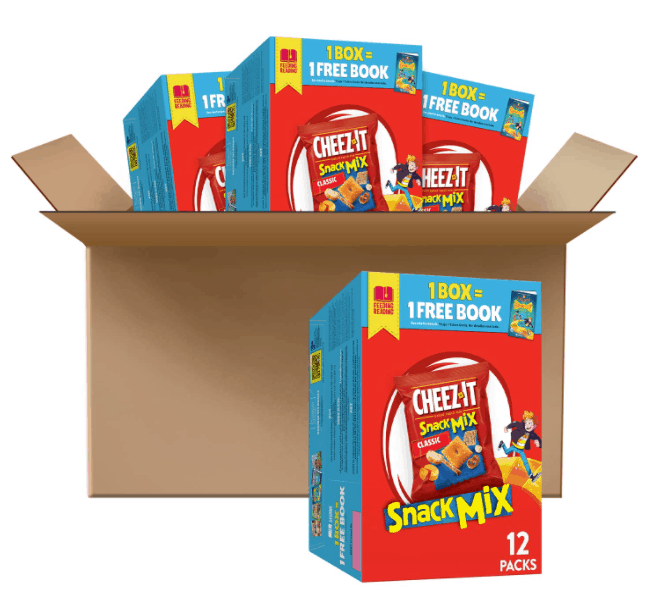 A perfectly seasoned snack mix of crackers made with real cheese, salty pretzels, mini toasted bread slices, savory wheat squares, and cheese flavored rice balls.


Smart fries are the full flavored crunch you crave without the unwanted fat.
Enjoy these crisp, salty, low calorie snack fries without worrying about adding inches to your waistline.
The genius behind air popped potato sticks is they don't require all the oil that regular fried potato crisps do. These low fat chips give you more chips per serving than other baked or popped chips- 50 sticks per 110 calories!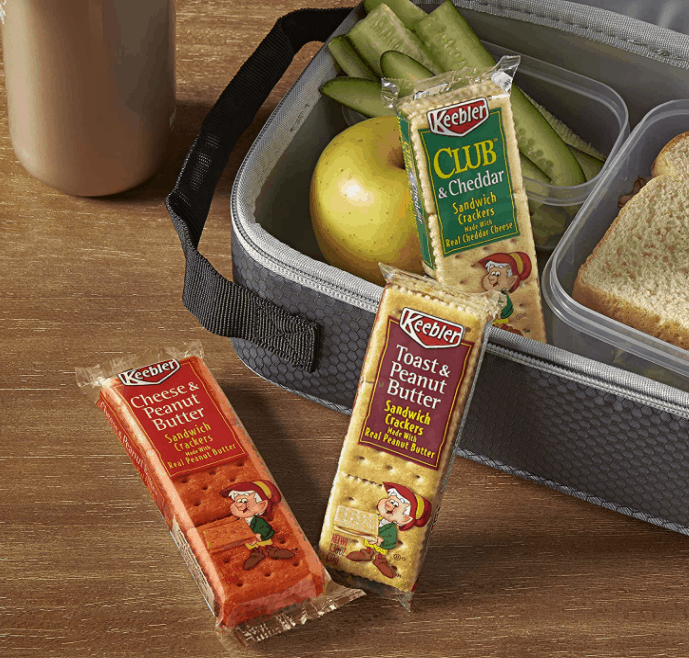 Includes 12 – 8, 1.38-ounce single-serve sandwich cracker packs; Individually wrapped for freshness and great taste.
Choose from 3 varieties of light, flaky, buttery sandwich crackers layered with either delicious cheese or peanut butter for easy snacking at home, school, work, and more.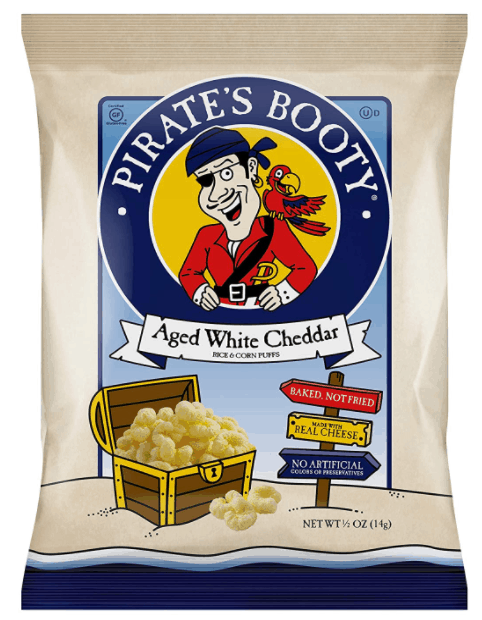 Pirate's Booty Aged White Cheddar Cheese Puffs contain 60 (0.5oz) snack size bags.
Deliciously baked, never fried, rice and corn puffs made with aged white cheddar cheese. Real, tasty ingredients that are easy to pronounce make for a snack that's a real treasure!
These cheese puffs are gluten free, peanut & tree nut free, and contain no artificial colors or preservatives.
Perfect kids snacks for back to school!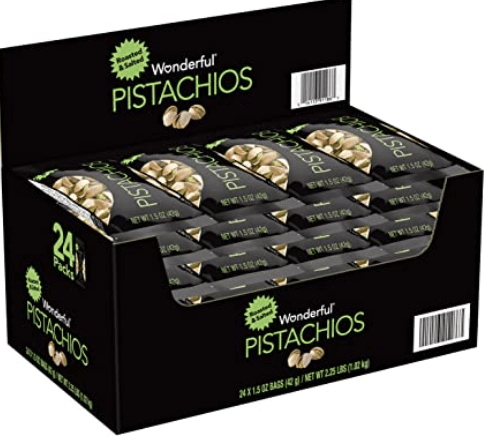 Pack of 24 single-serving 1.5-ounce bags of our best-selling Wonderful Roasted and Salted Pistachios.
Perfect for easy entertaining and snacking throughout the day.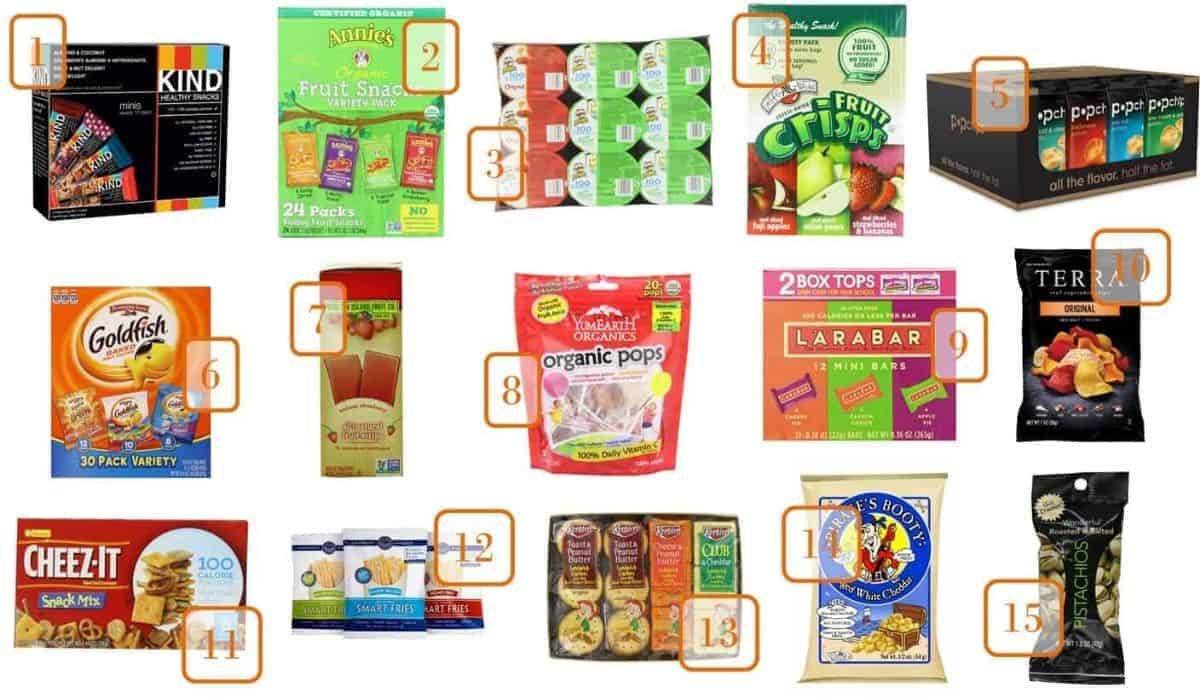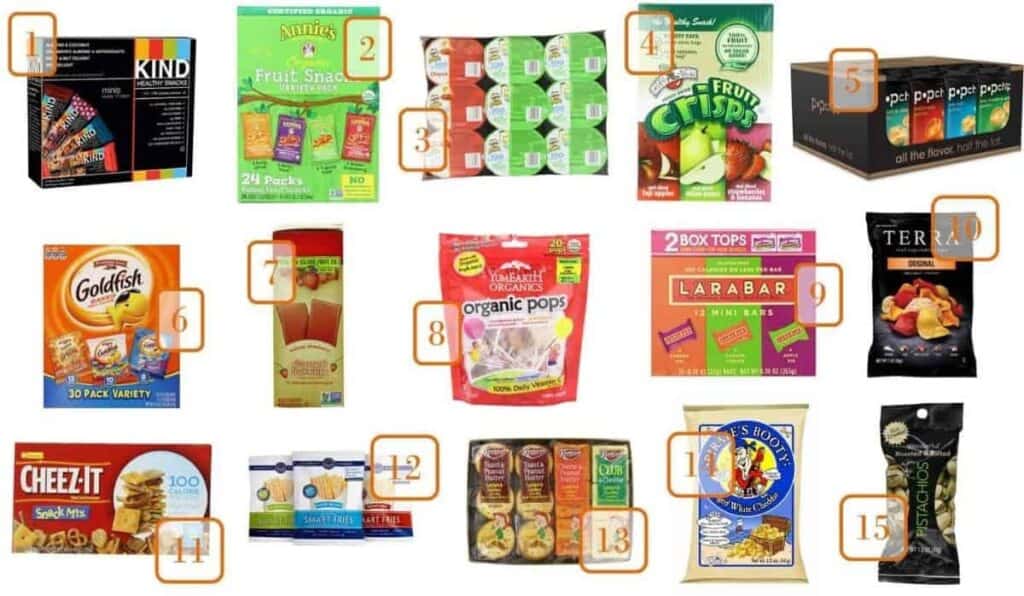 You can also check out this list of Organic Snacks for Back to School as well for even more great ideas.