If you're wondering what kind of cool gifts for teens you should get this year, you've come to the right place!
You don't necessarily need to spend a fortune to give your teen a thoughtful present.
You'll find lots of great gift ideas for teens listed for you below.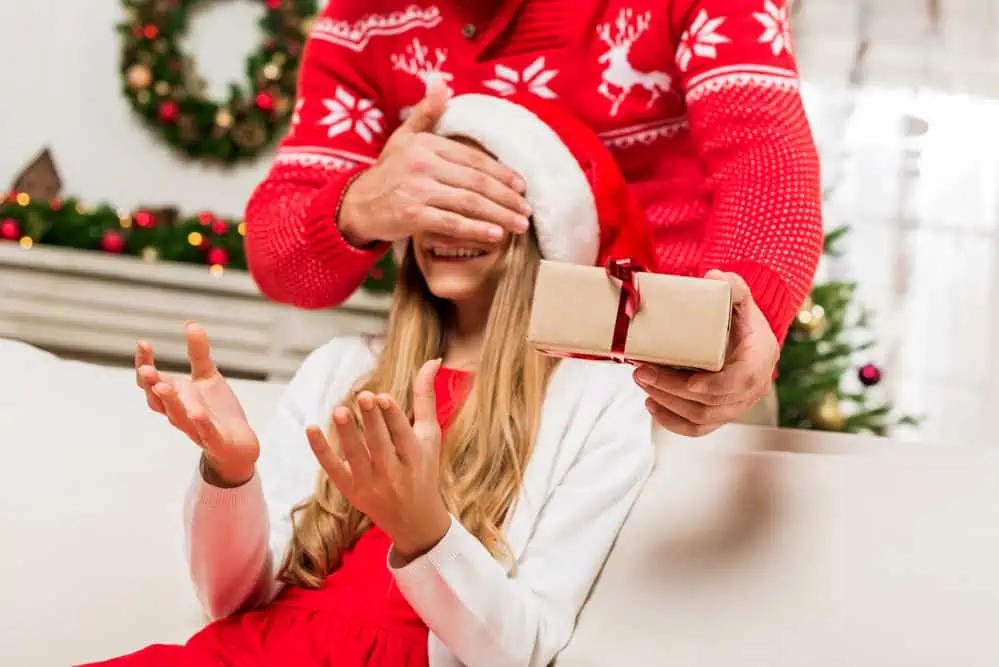 Cool Gifts for Teens
Of course you can't go wrong this holiday season if you get your teenager some gift cards.
These are great because they allow teens to choose their own purchases without having to worry about spending too much money.
You can easily pick up a couple of gift cards from places like Amazon, Target, Walmart, Starbucks, etc., and put them under the tree.
But maybe you'd rather give them something besides gift cards.
Here are some fun and unique gifts that you teenagers will love!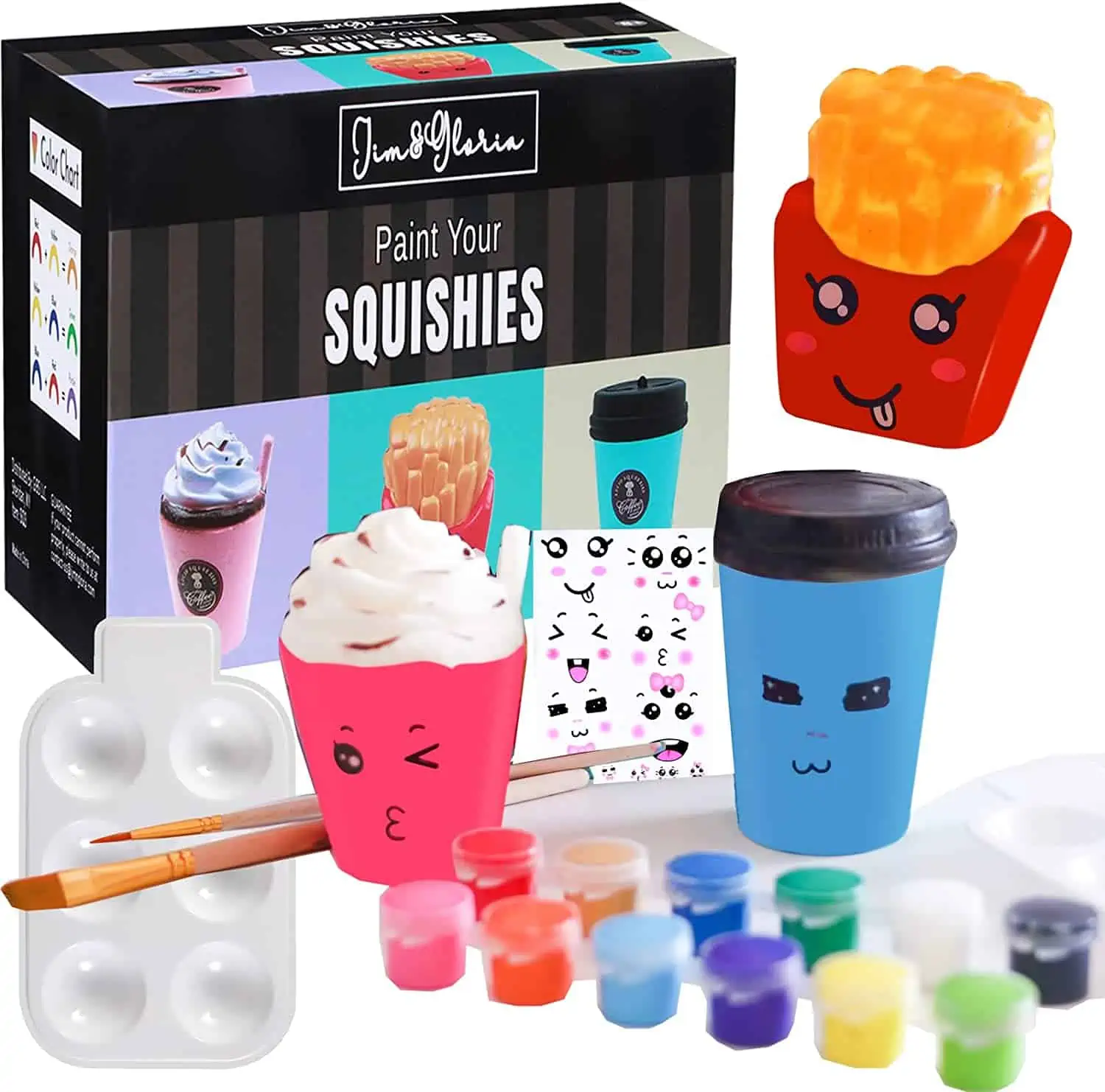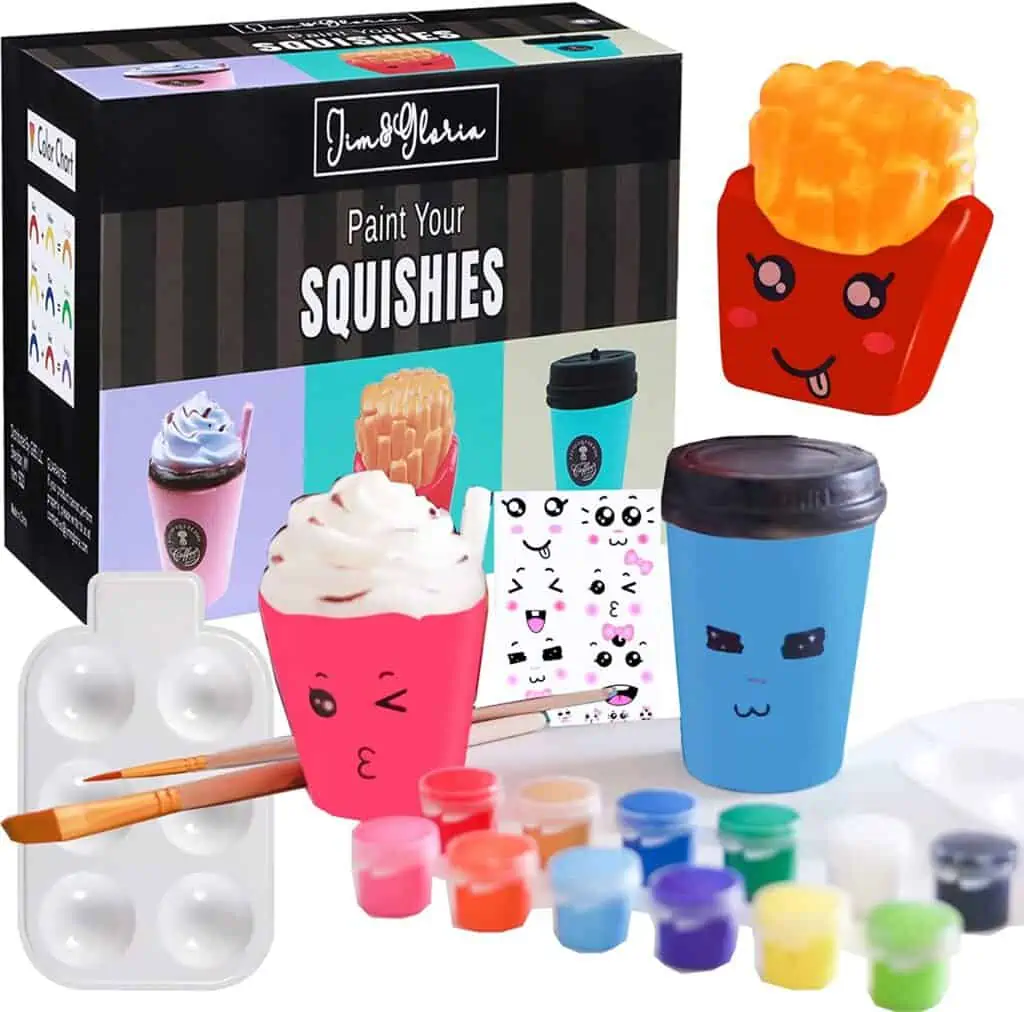 Jumbo Squishies Kit
Teens will have a blast designing their own jumbo squishies!
Paint your food squishy toys Smoothie, Fries, Coffee to life. Design your own squishy with the complete painting arts kit.
Package includes 3 Jumbo squishies, 12 paints, 3 brushes, 1 palette and 1 sheet of fun eye sticker.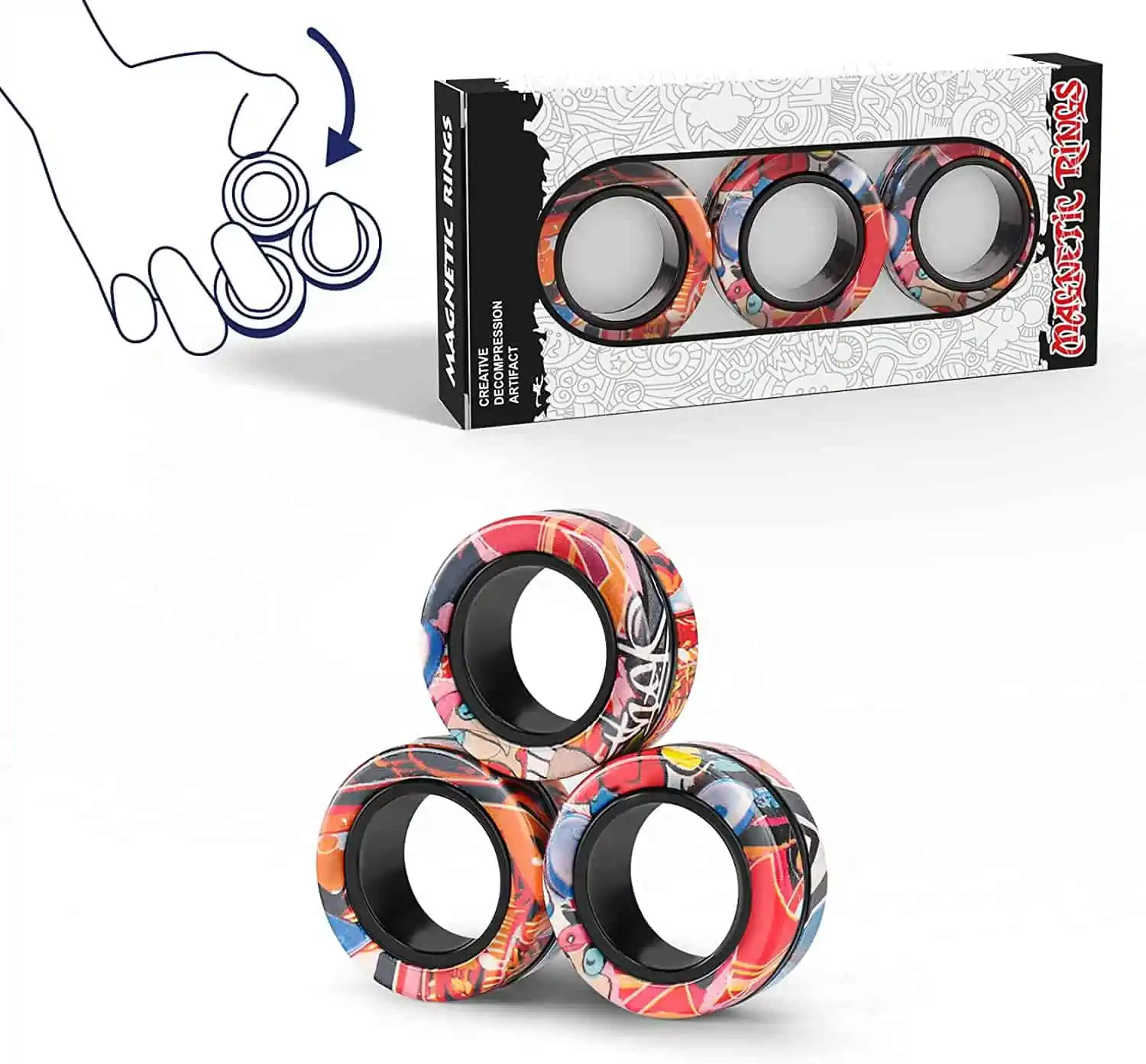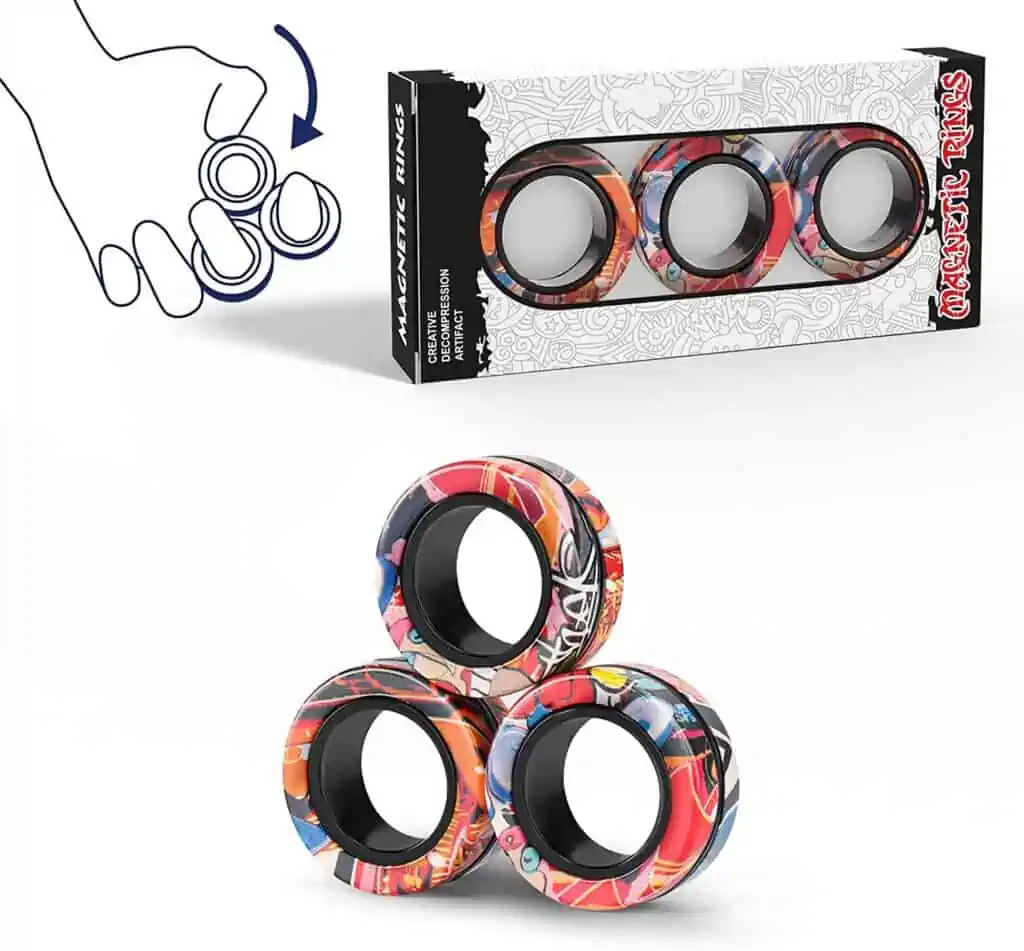 Magnetic Rings Fidget
This magnetic rings fidget is perfect for teens to tinker with as they think.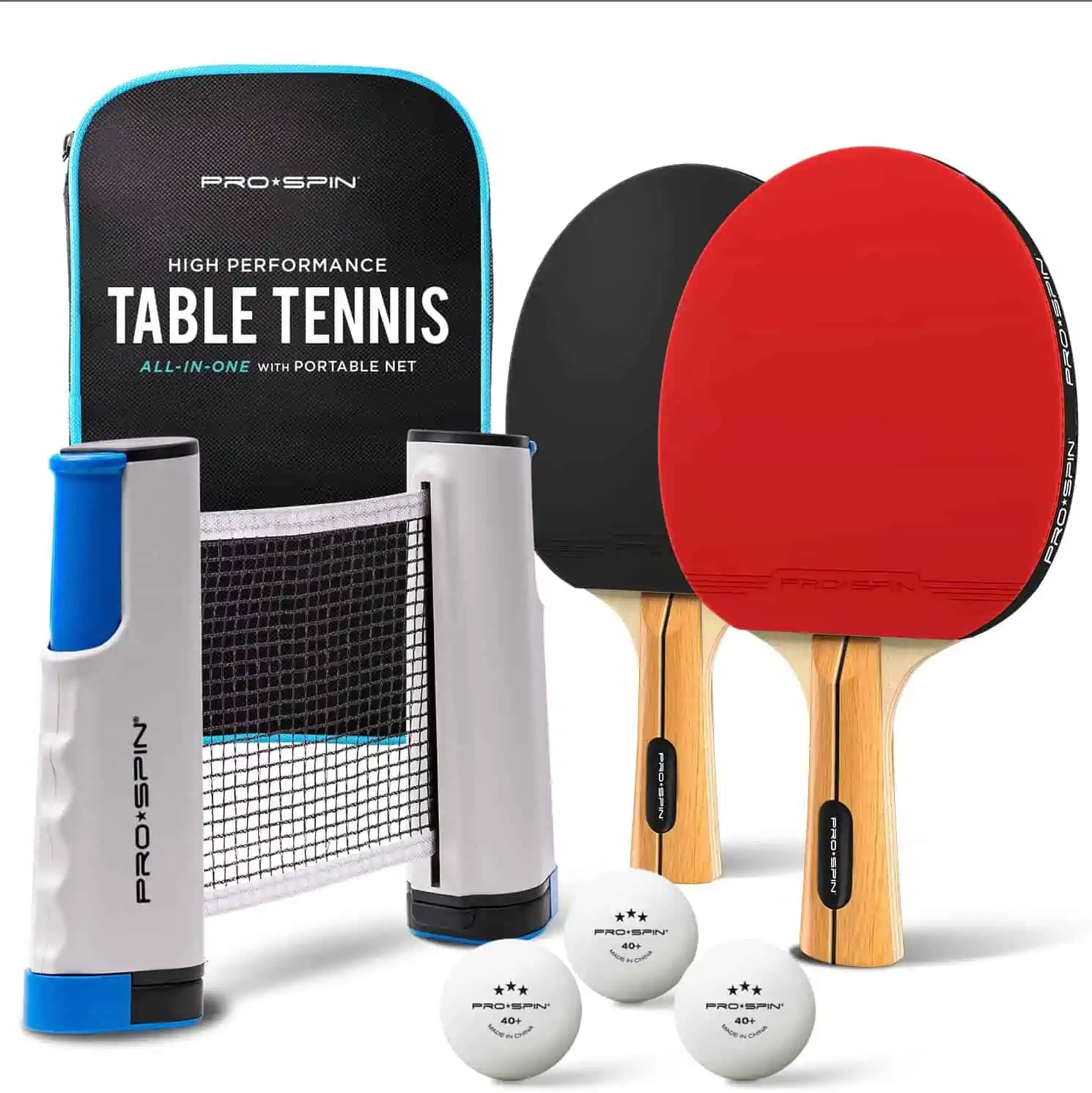 Table Tennis Set
Game on with this table tennis set that can be used on any table.
Turn any table into your next ping pong table.
The retractable ping pong net fits any table up to 72″ wide (expands wider than most nets on the market) and 2″ thick.
Play on any flat surface such as a dining table, coffee table, kitchen table, folding table, outdoor table, & many more.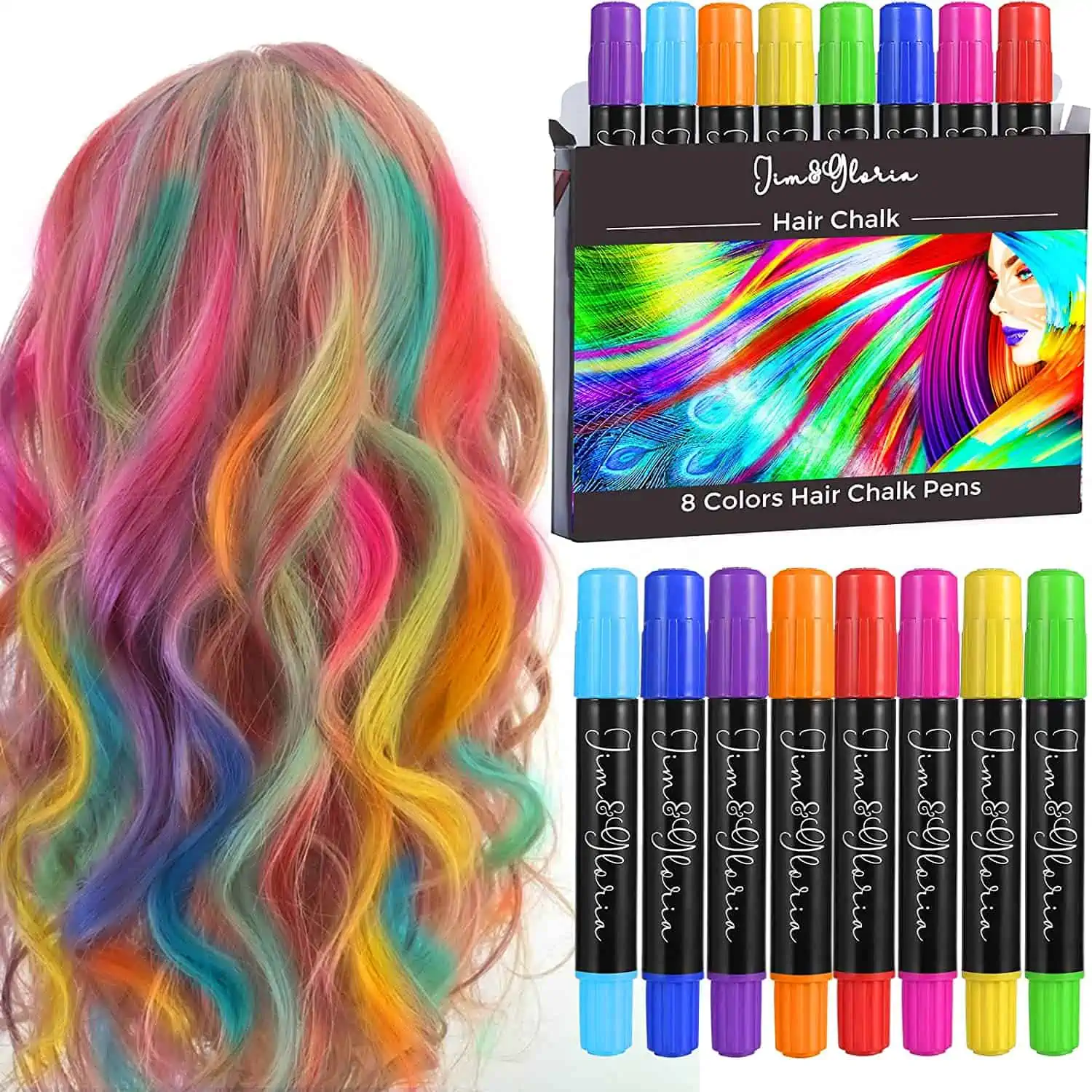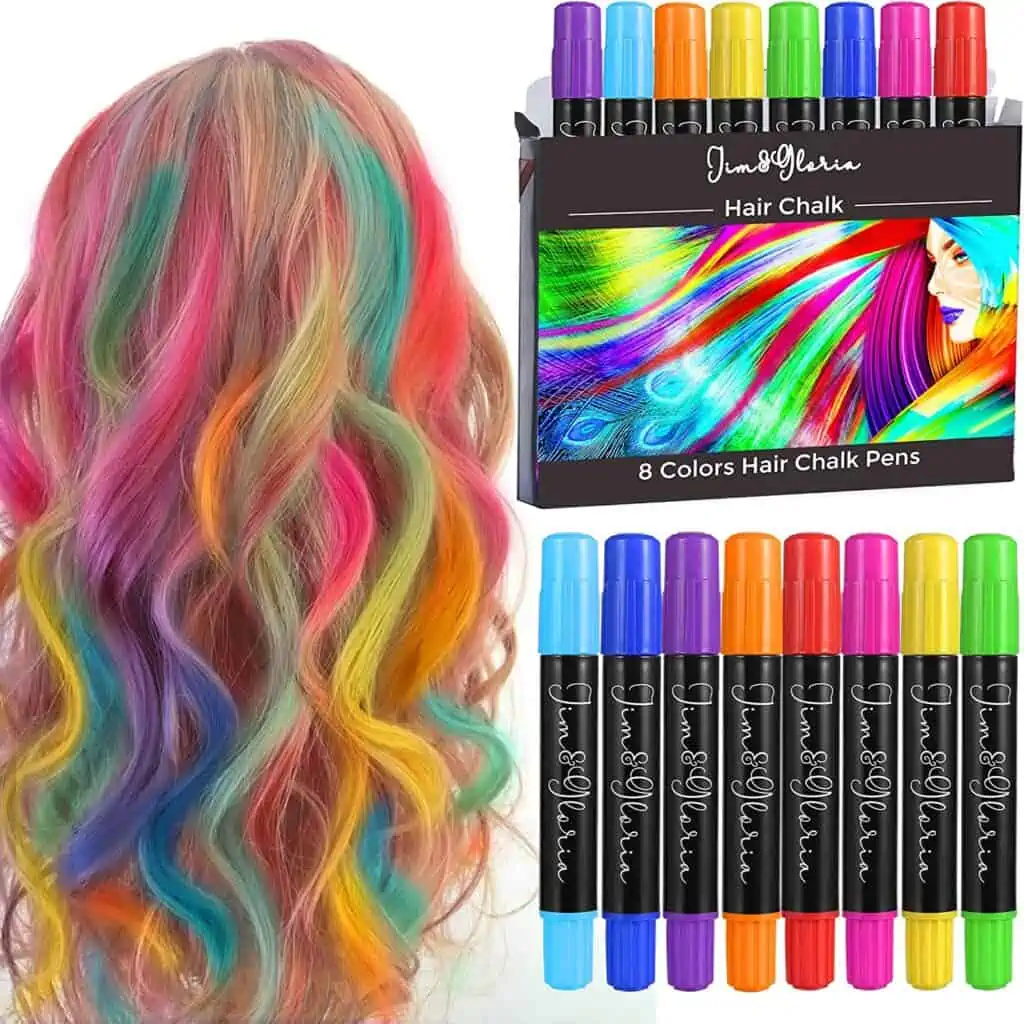 Hair Chalk Pens
Get a rainbow of colors without the commitment with this fun hair chalk pen set.
Washable Hair Color Make up Kit – Dustless, Creamy water-based 12 Vibrant Colors: Black, Brown, Red, Pink, Orange, Yellow, Purple, Blue, Light Green, Light Blue and Gray.
These hair dye chalk pens can be used individually or blend with several colors to get the style you want.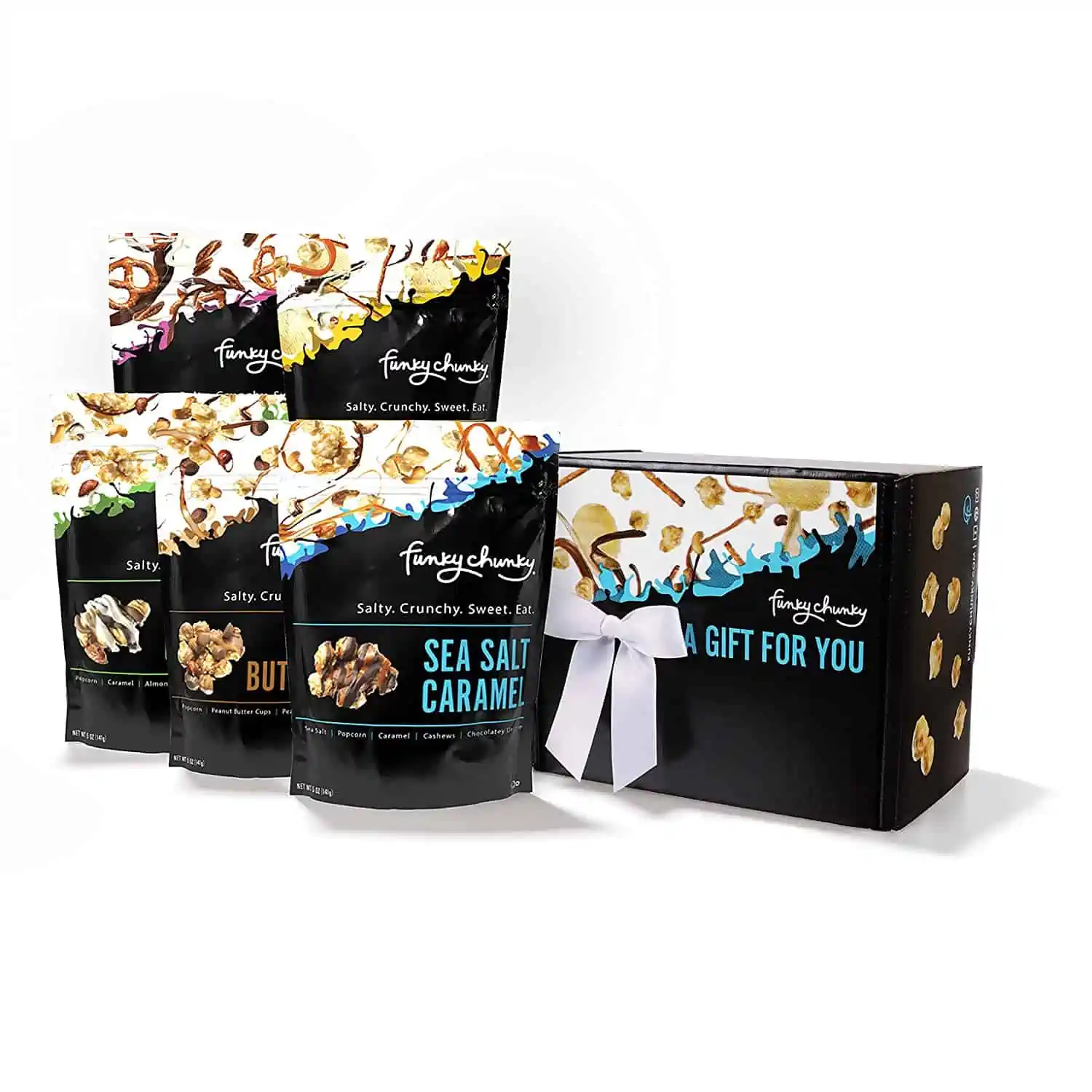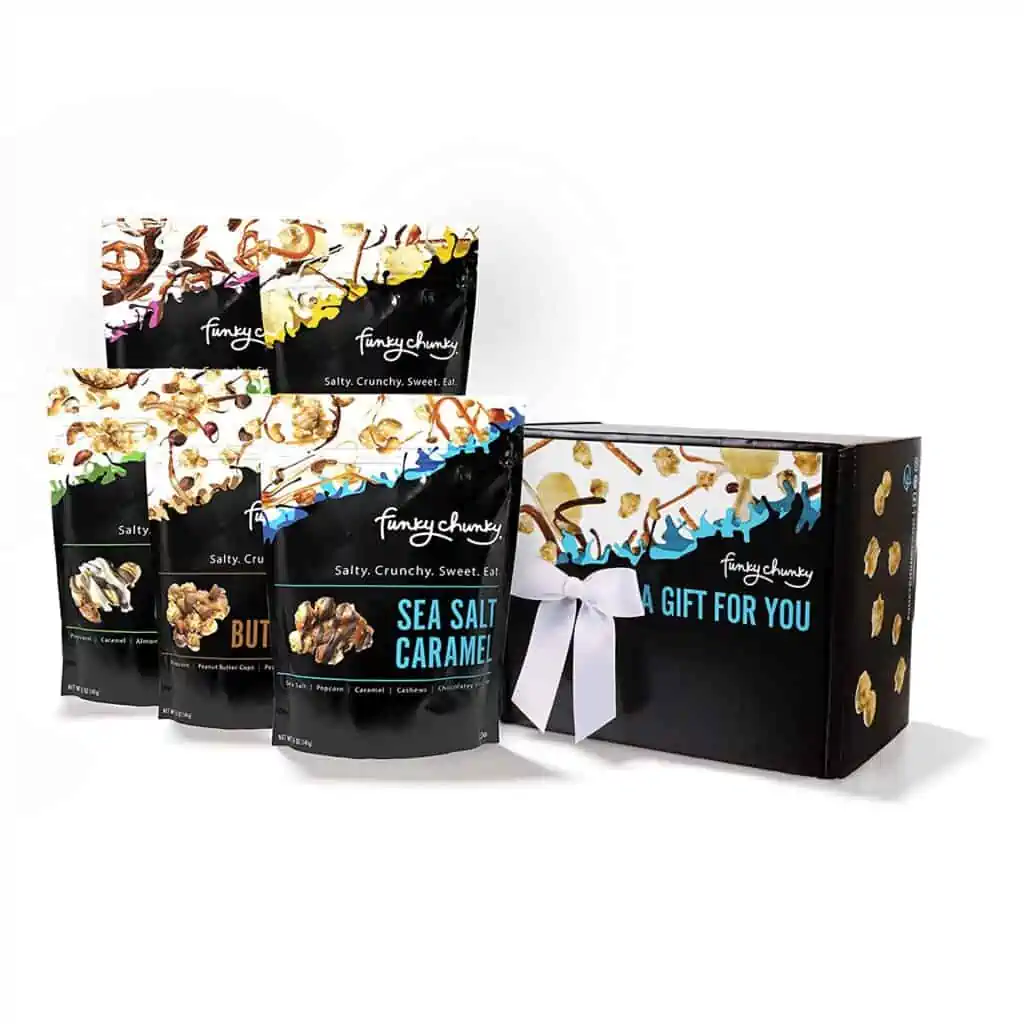 Funky Chunky Popcorn Gift Box
Give the gift of great snacks with this assortment of Funky Chunky popcorn!
Gourmet and confectionary popcorn gift that features bite-sized chunks of caramel, chocolatey, nutty goodness.
Handcrafted in small batches in the mid-west, these sweet, salty treats are perfect for snack lovers.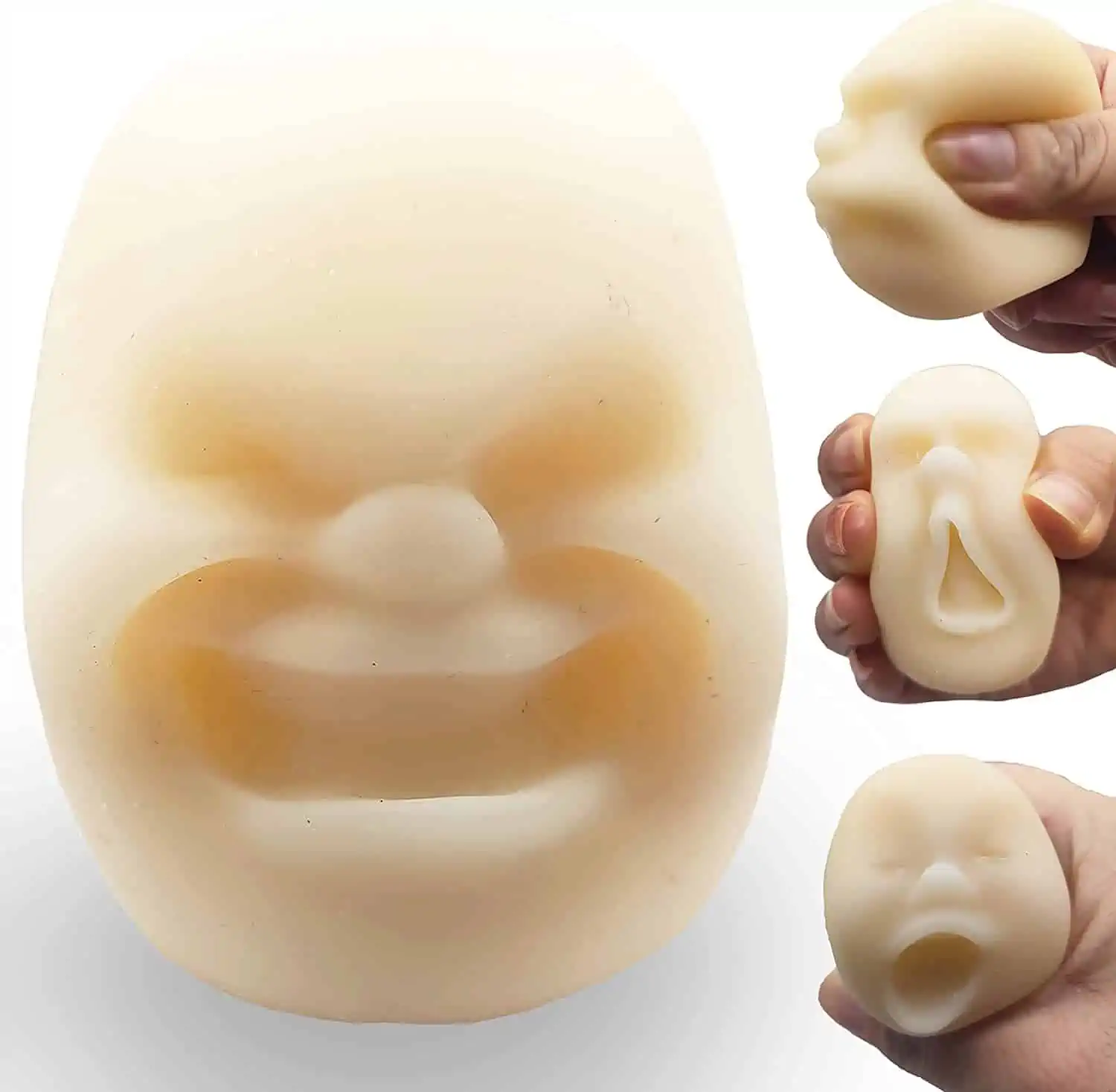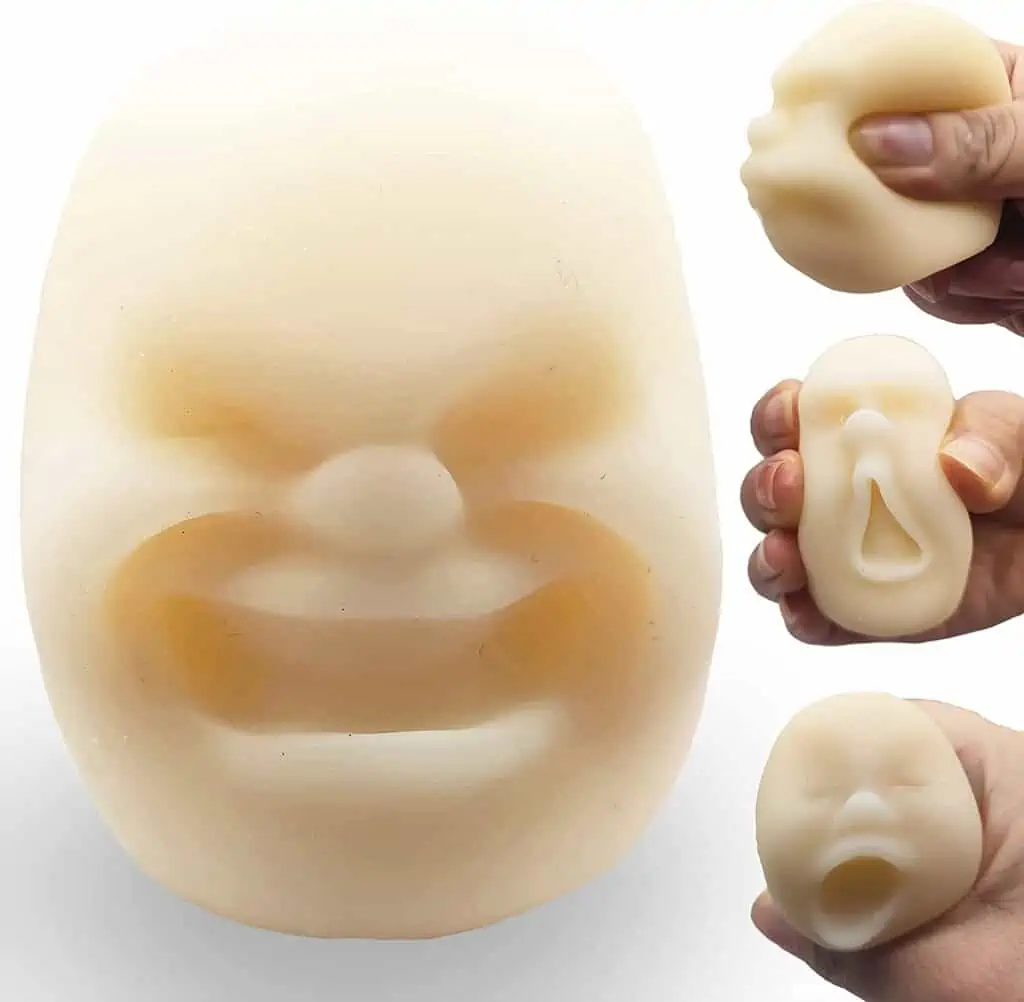 Squishy Face Fidget Toy
Squeeze away stress with this hilarious squishy face fidget.
Great as a toy for kids of any age – toddlers to teens, both boys and girls – it makes an excellent stress reliever for adults too!

Magnetic Dart Board
This magnetic dart board is sure to be lots of fun for the teens to pass time with.
Magnetic darts is a safe indoor game that won't harm walls and rolls up to store conveniently.
Traditional dartboard on one side, target bull's eye game on the other.
It can be easily rolled up and hung anywhere you like, great for all ages and skill levels to spend time anywhere, play alone, with a friend or the family.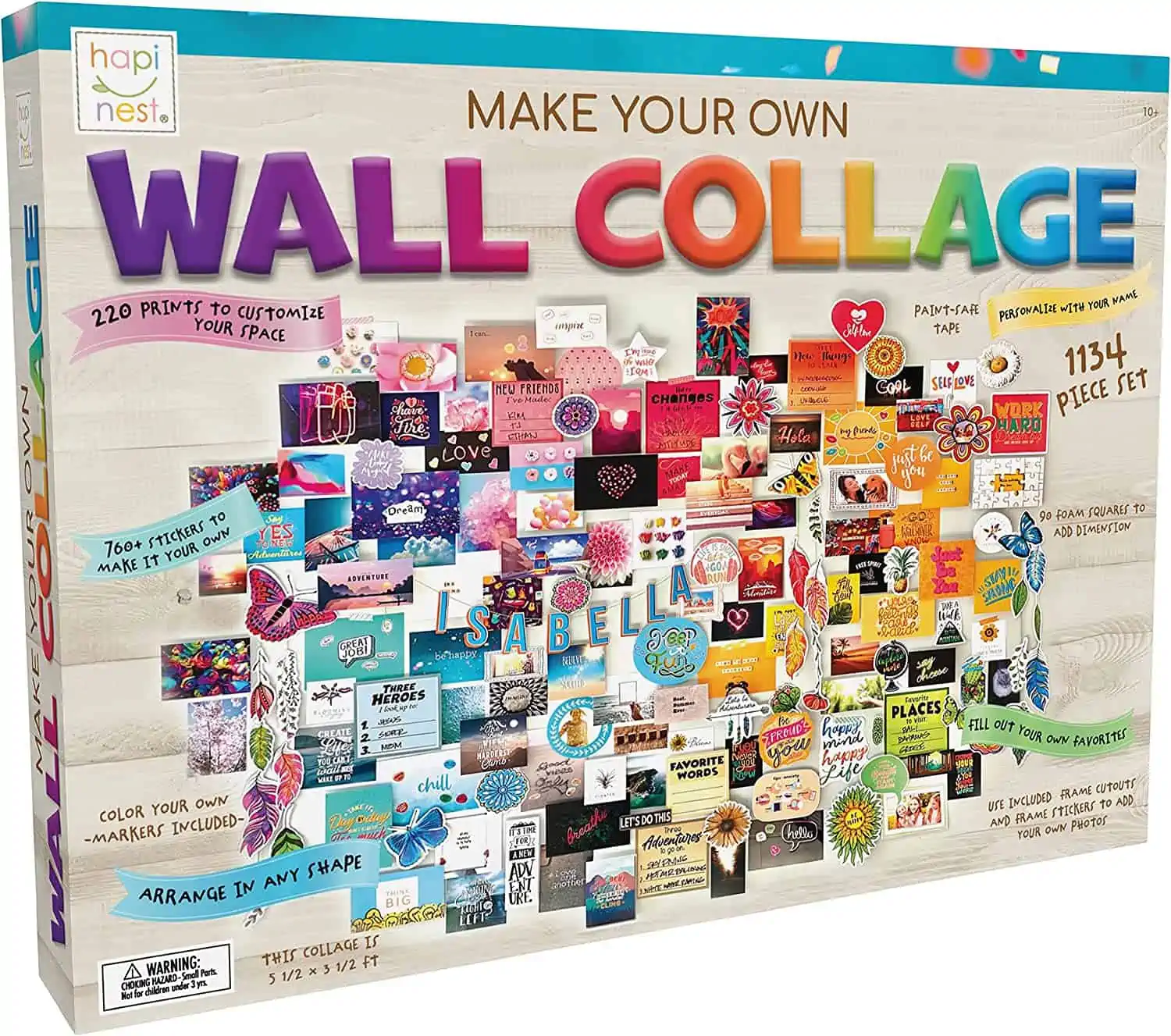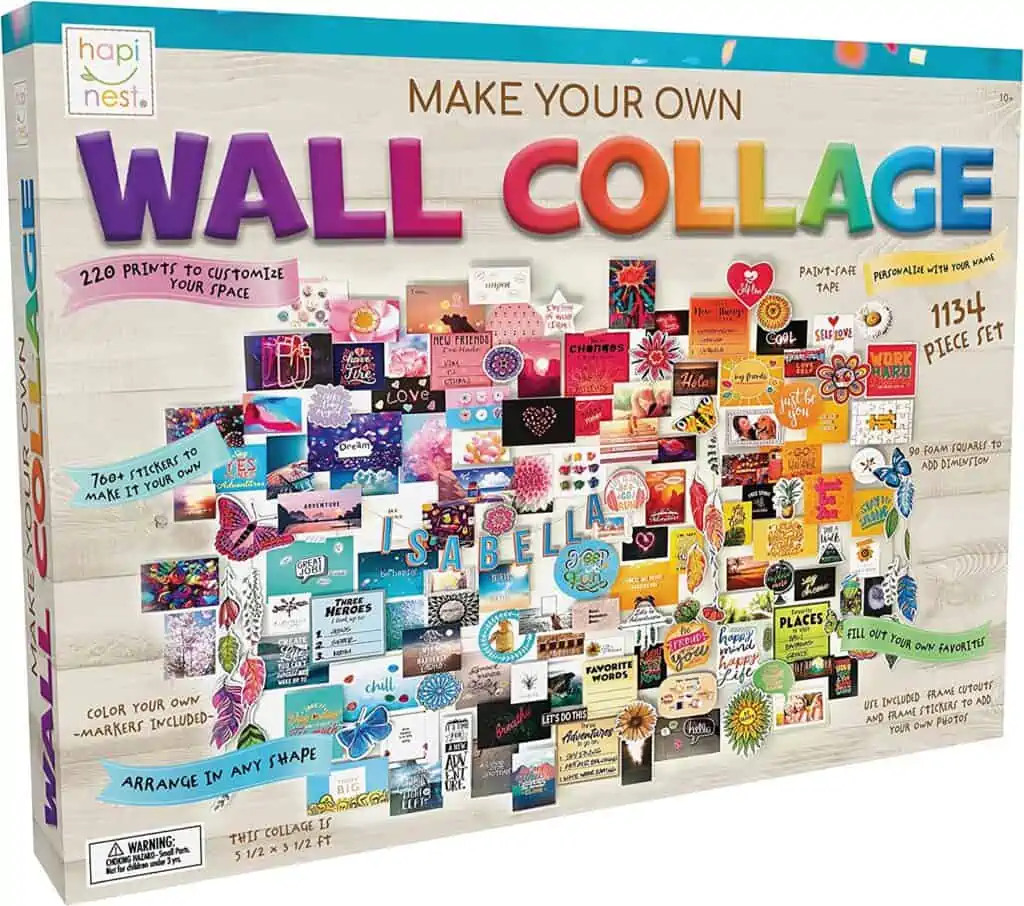 Wall Collage Kit
Teens will love creating their own collage wall of memories with this wall collage kit.
Our kit includes many different themes and colors.
You can mix and match a design that fits your personal style. Also includes color your own design graphics, inspirational quotes, and fill in lists and questionnaires for a truly one-of-a-kind look.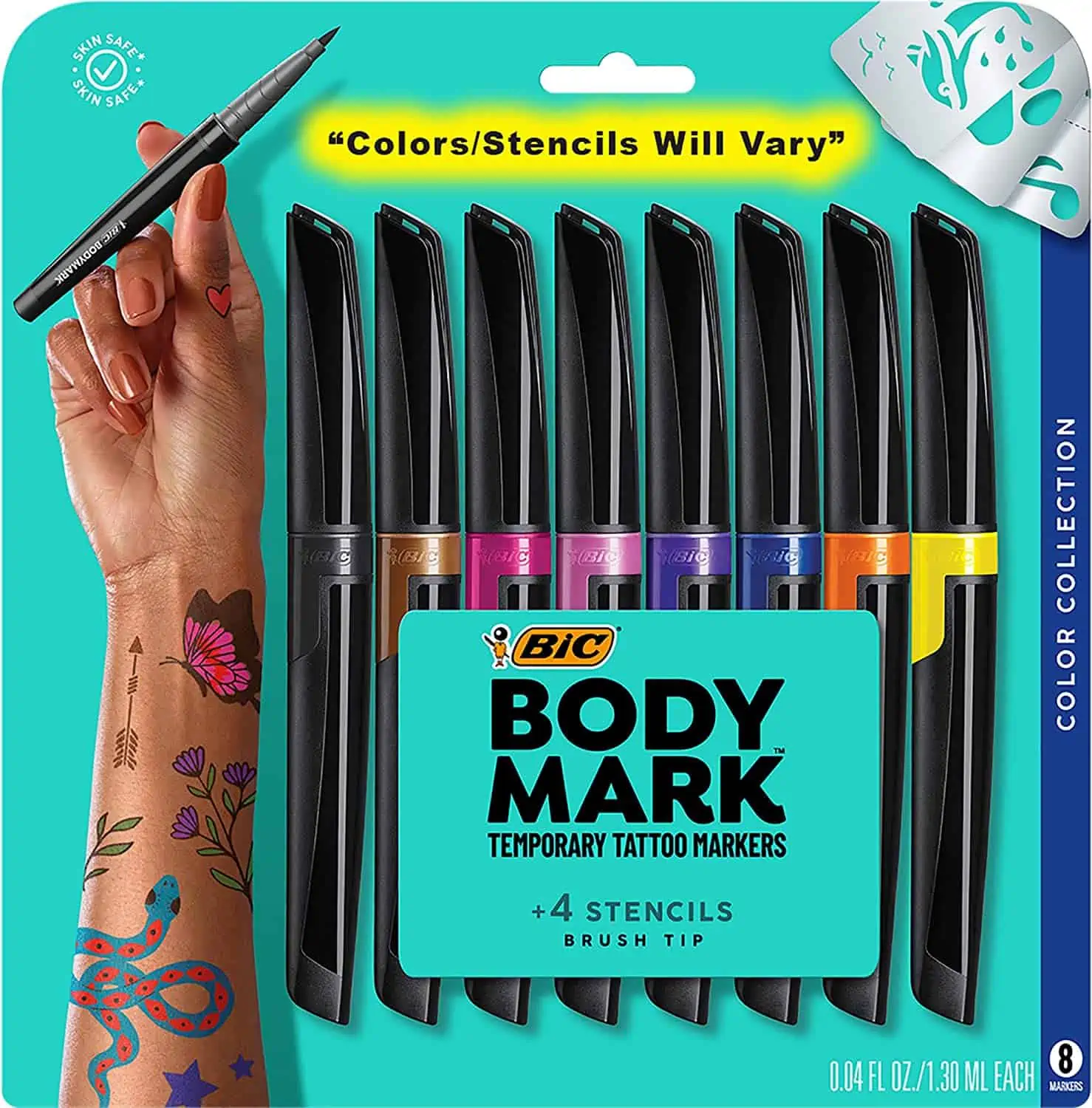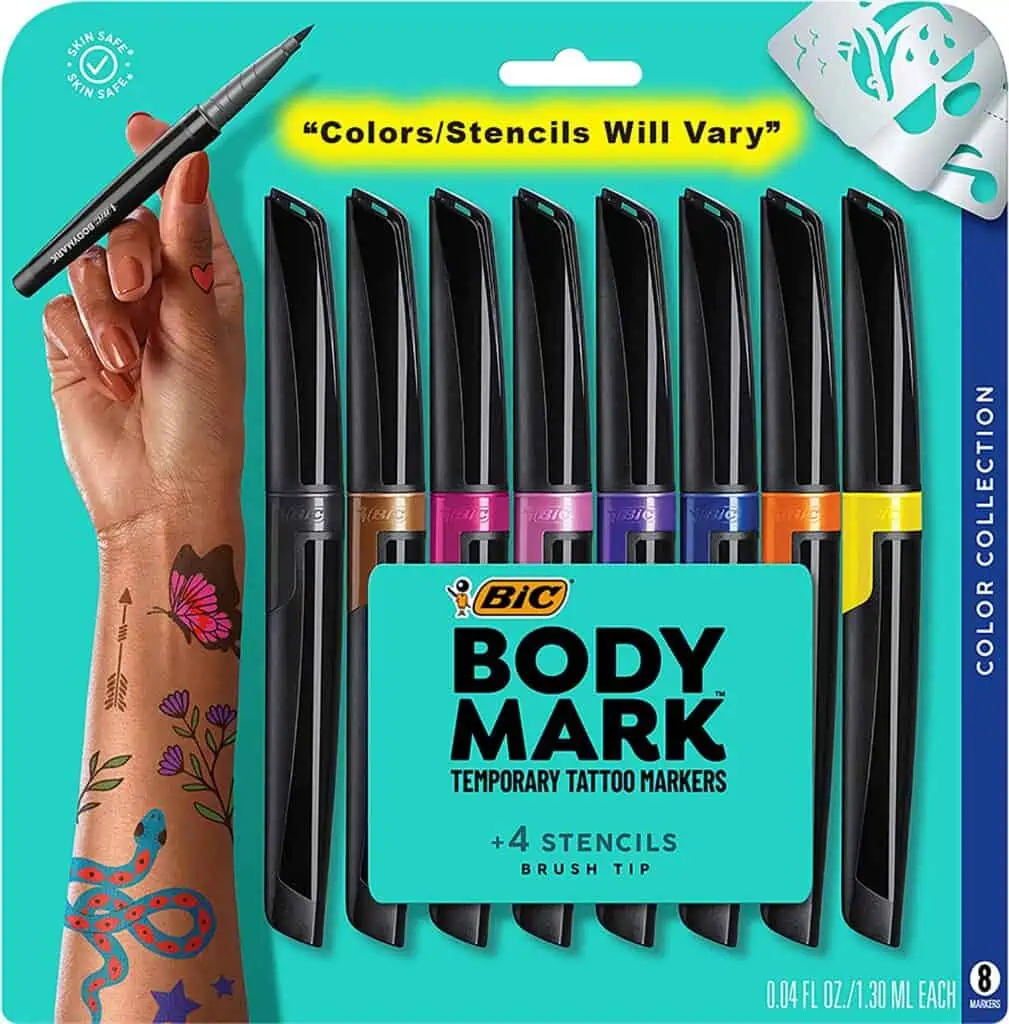 Body Markers 
Teens will love the tattoo vibes without permanent results that this body marker set offers.
Express yourself with body Mark by BIC temporary tattoo markers.
Create your own skin-safe designs with cosmetic-quality temporary tattoo markers.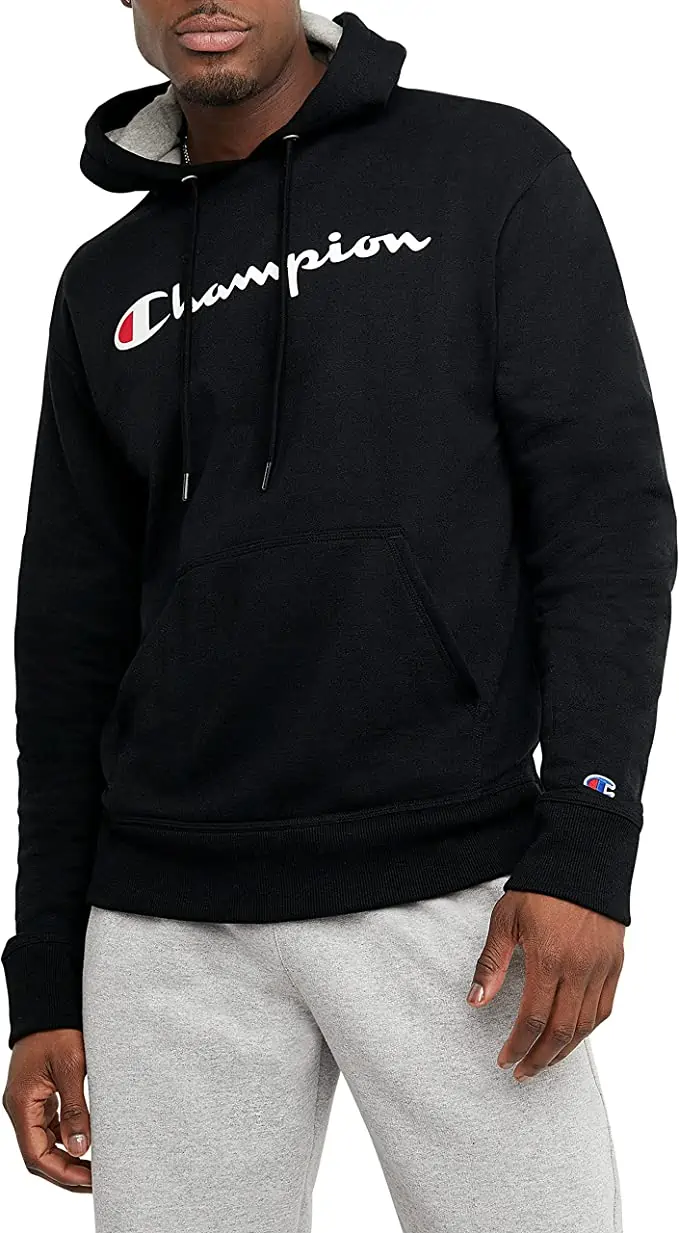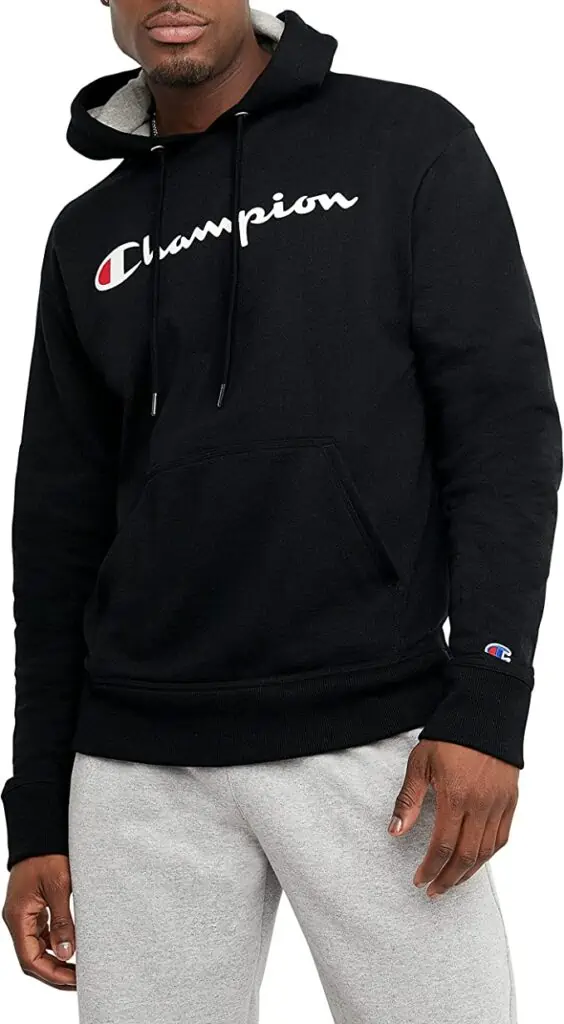 Champion Hoodie
These Champion hoodies are comfy, cozy and a required part of teen fashion!
Powerblend hoodies transition effortlessly from workout to weekend.
The exceptionally soft blend is made for the daily with a stay-true fit and powerhouse comfort that never quits.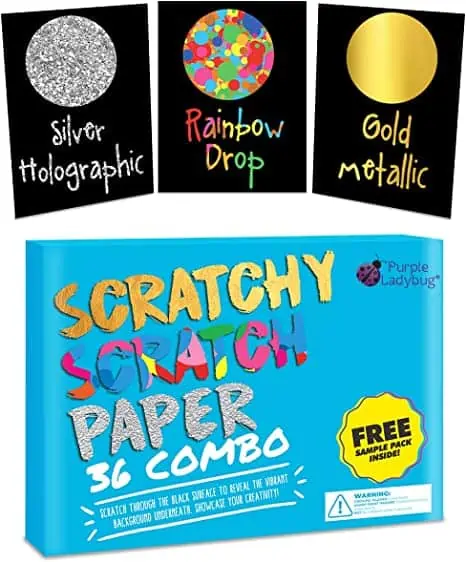 Rainbow Scratch Paper
Teens will love the results this fantastic rainbow scratch paper offers their artwork.
All 36 sheets have a black matte surface, and when scratched, 18 have brilliant vivid colored rainbow drop background, 9 sheets have gold foil background and 9 sheets have silver glitter holographic background!
An incredible gift for a creative artist of any age!
So fun for doodling, sketching, making signs, cards, playing games and more!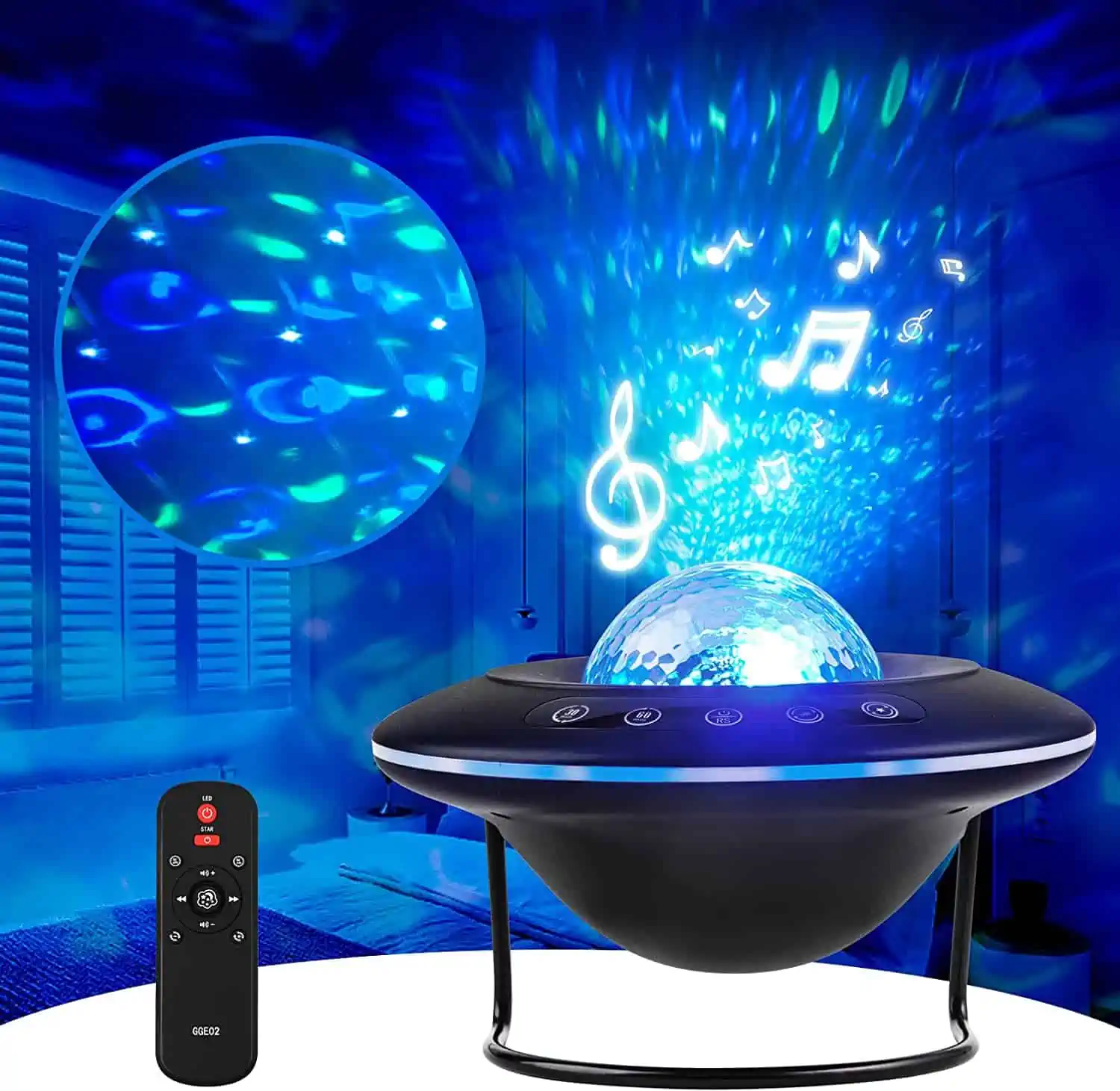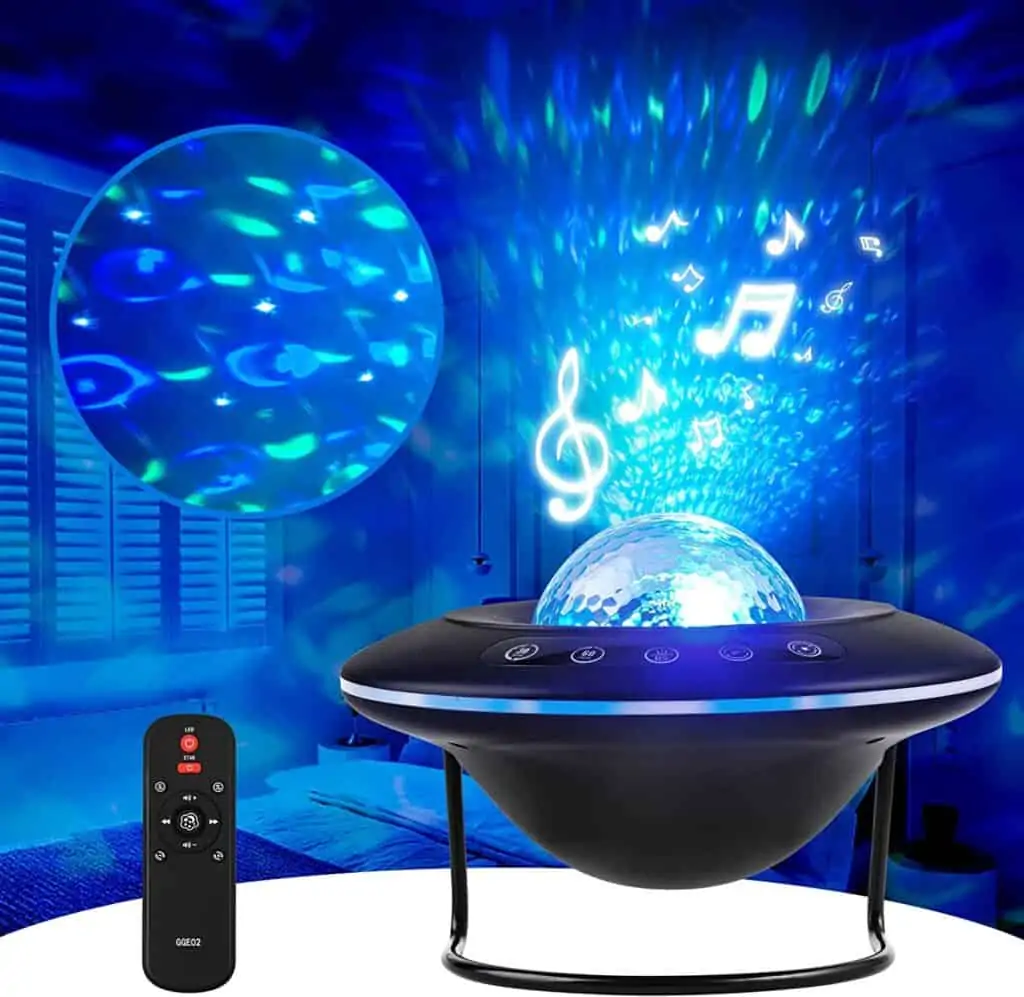 Star Projector
This star projector gives your teen the stars, on command!
Sky projector galaxy light has a built-in Bluetooth Speaker.
The Bluetooth speaker has HD sound quality, and you can play your favorite music or audiobooks via Bluetooth, allowing you to enjoy more soothing galaxy projection starlight.
The various colors of star sky night light combine with dynamic fantasy star give you an relaxing atmosphere.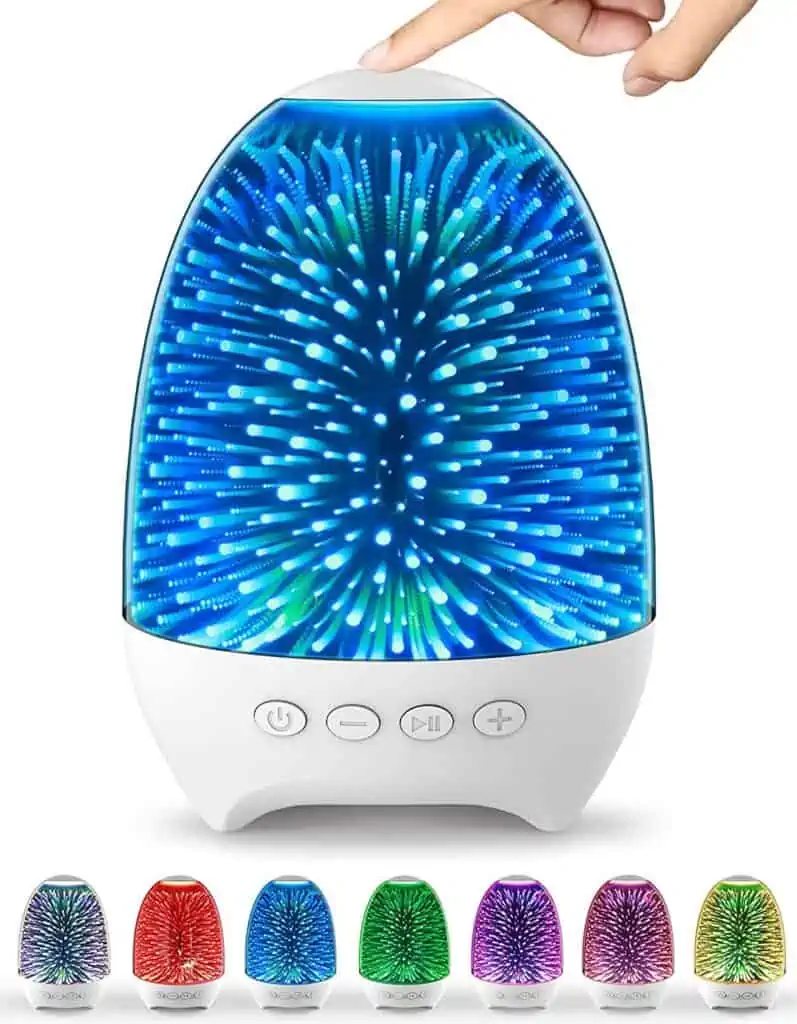 Touch Controlled Glass Lamp
This glass lamp speaker is touch controlled and is visually stunning. It also acts as a speaker and more!
Soft and gentle light with beautiful music, give your home the warmest companionship.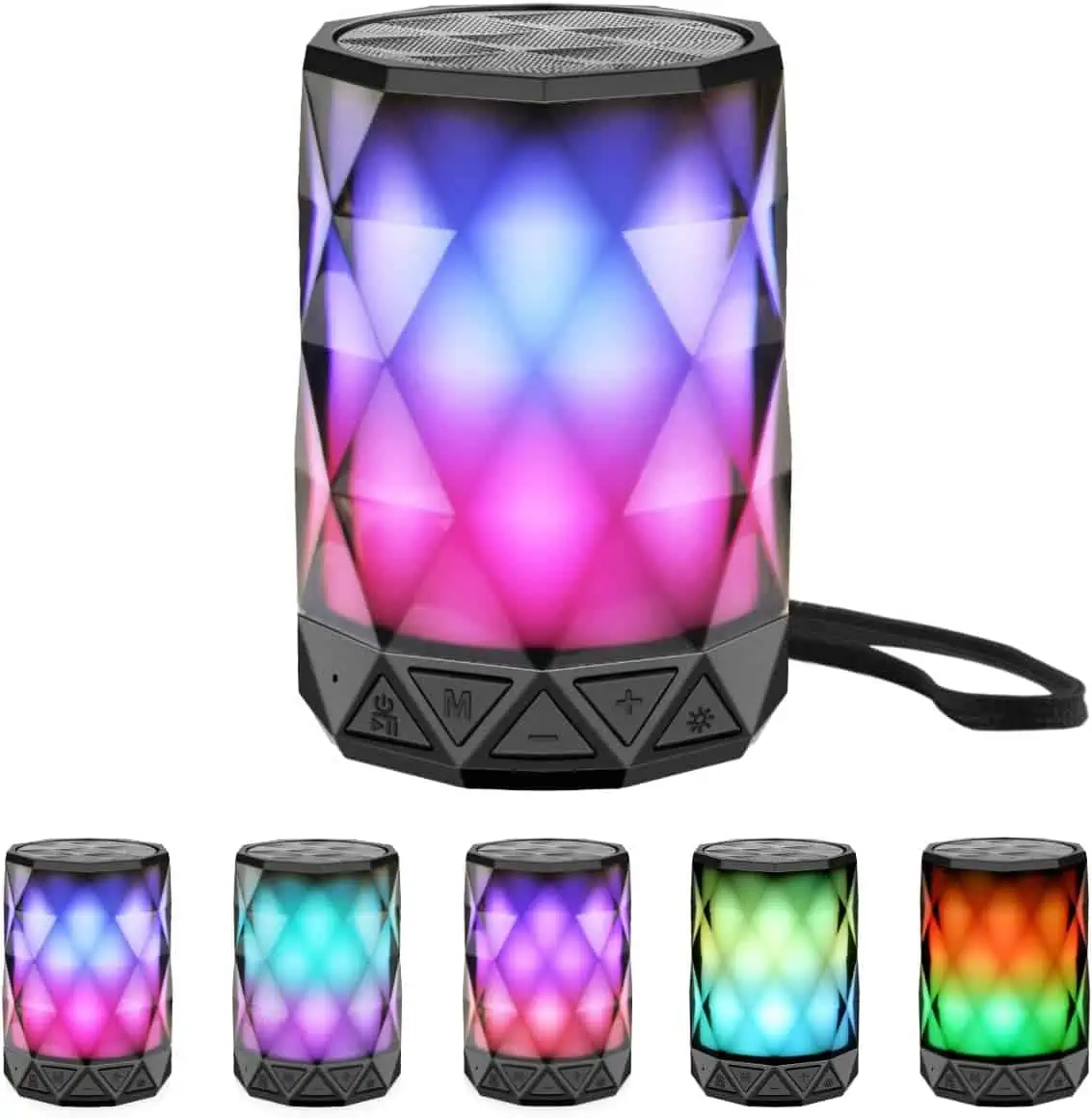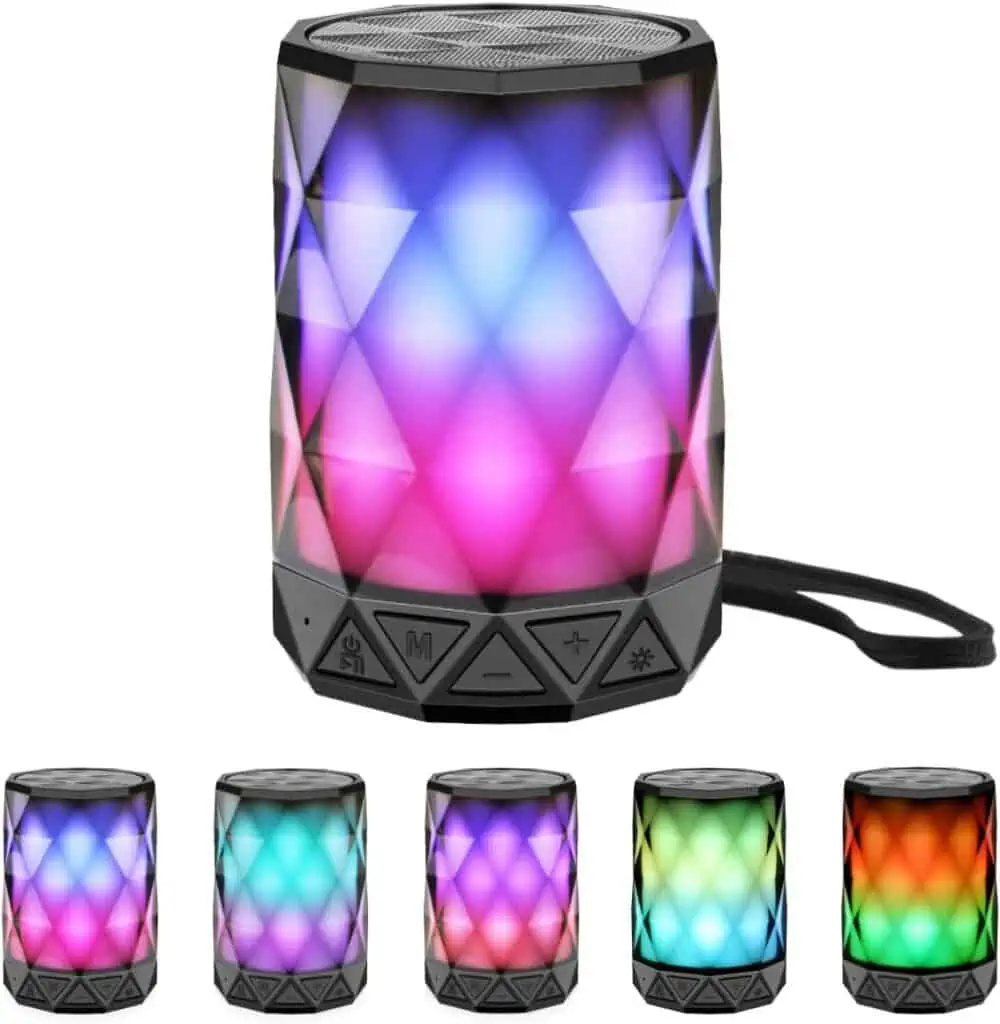 Light Up Speaker
Take your music and a light source with you with this cool looking bluetooth light up speaker option.
This light up bluetooth speakers provide 5 different color-changing themes patterns, and diamond faceted design make it always looks noble and elegant.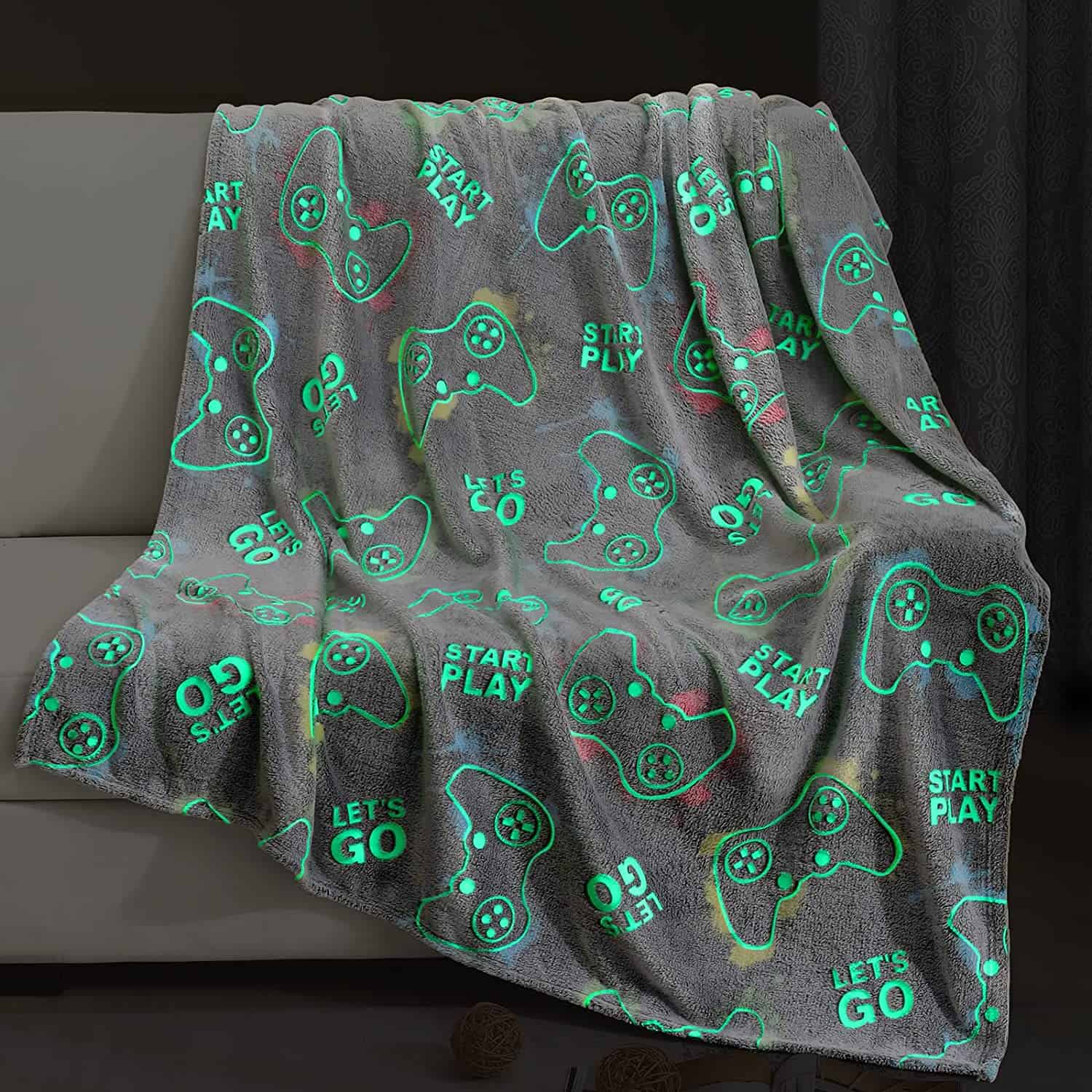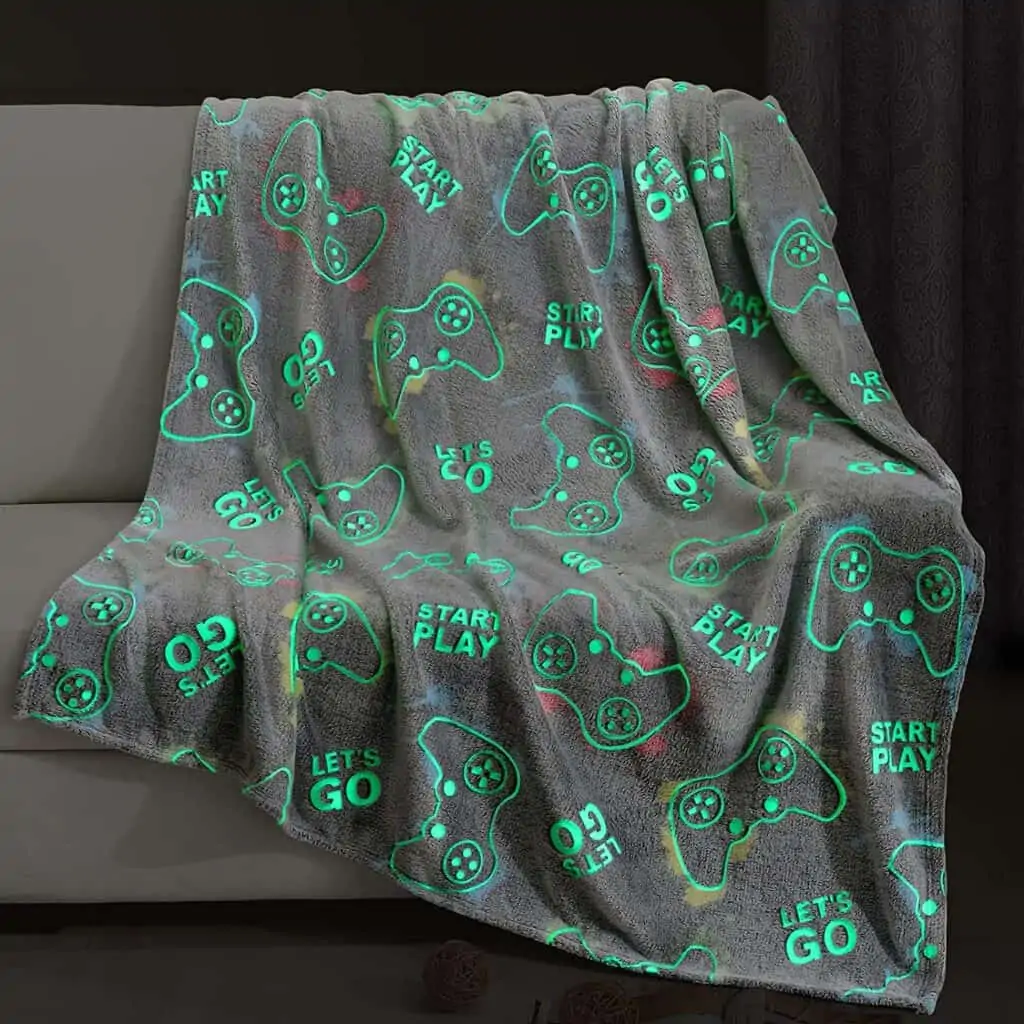 Glow in the Dark Blanket
This glow in the dark blanket is perfect to cozy up with as teens game.
Levens flannel blanket can be machine washed repeatedly, no shrinkage, no fading, low temperature drying, no deformation, does not affect the luminous performance, every time is super soft use experience, bring you a long-lasting comfortable feeling.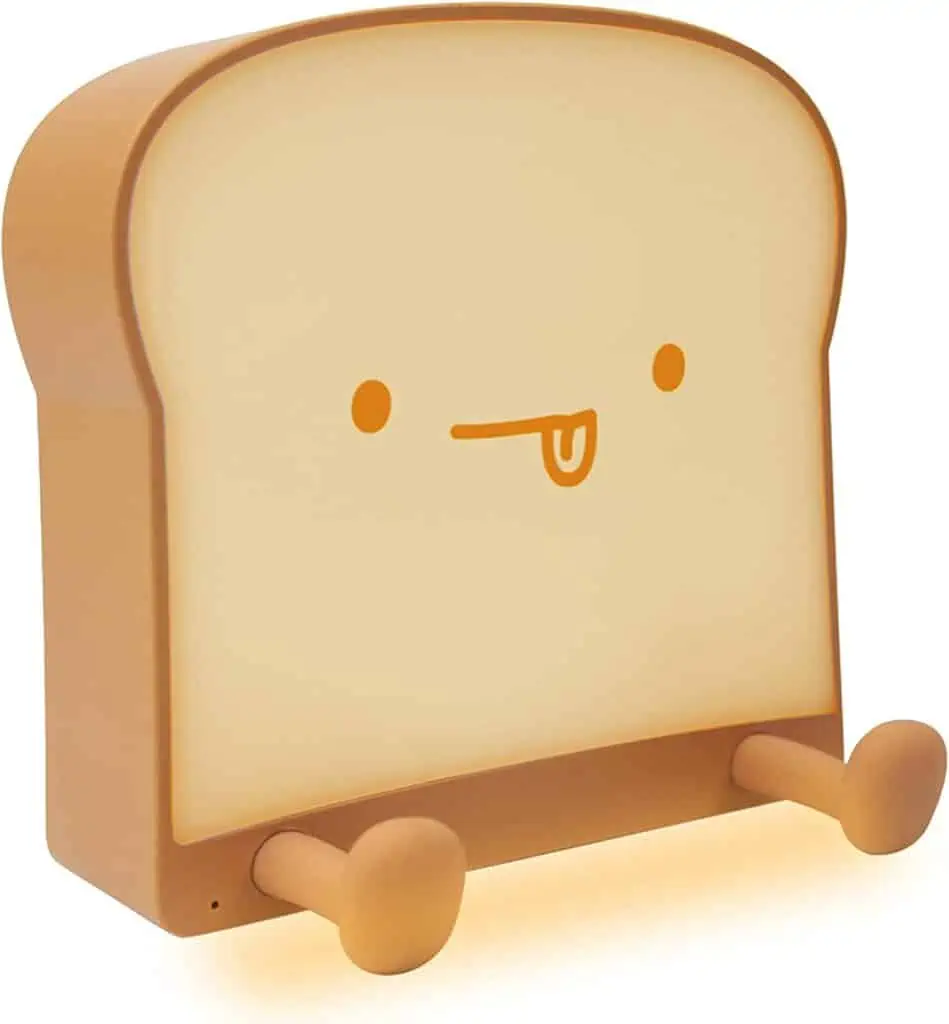 Dimmable Toast Light
This little toast light has a lot of personality! It offers on demand light for a teens room.
The women lamps is not only a night light but also a phone holder.
The soft and skin-friendly silicone feet can support the phone,which is very convenient.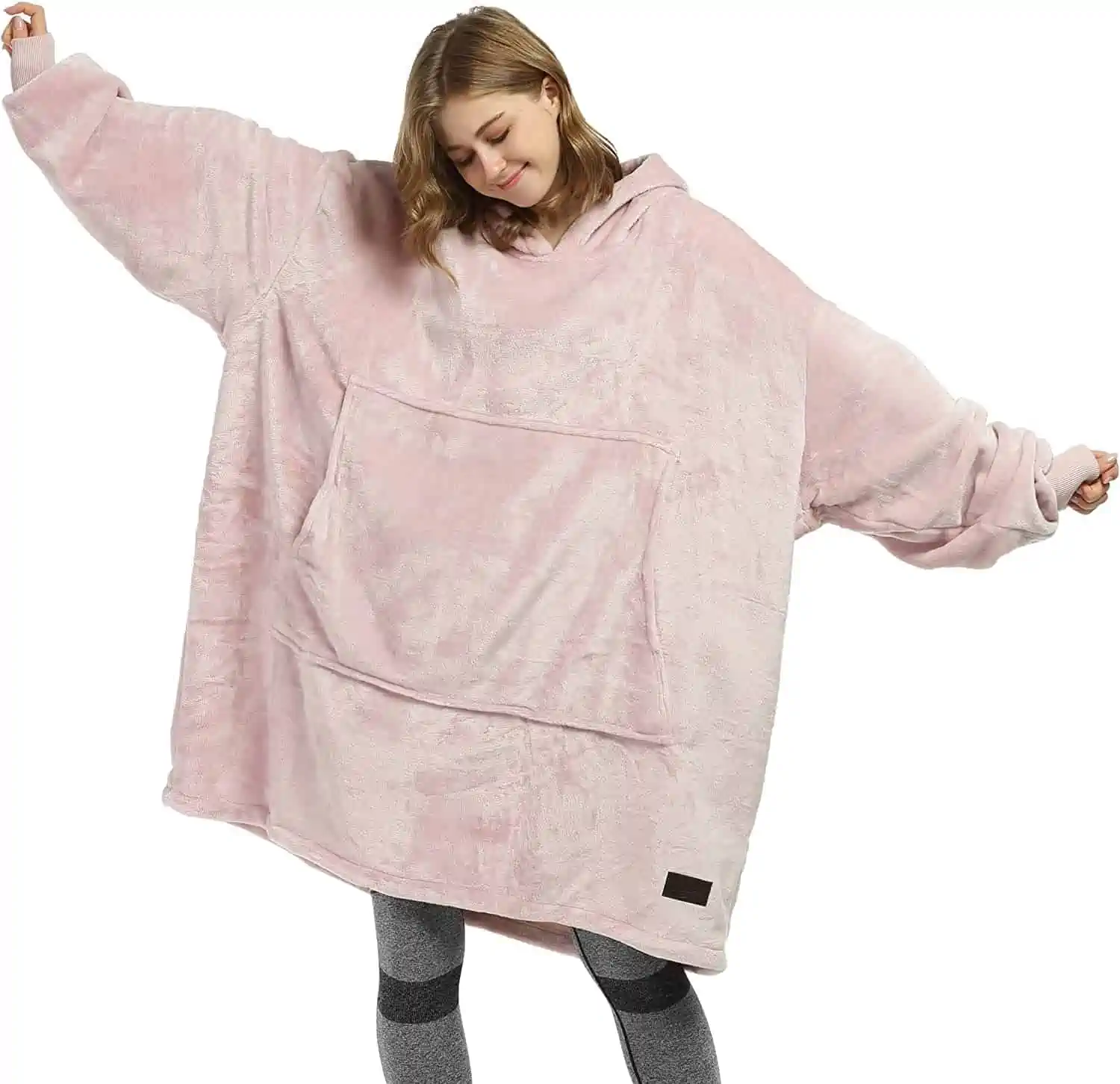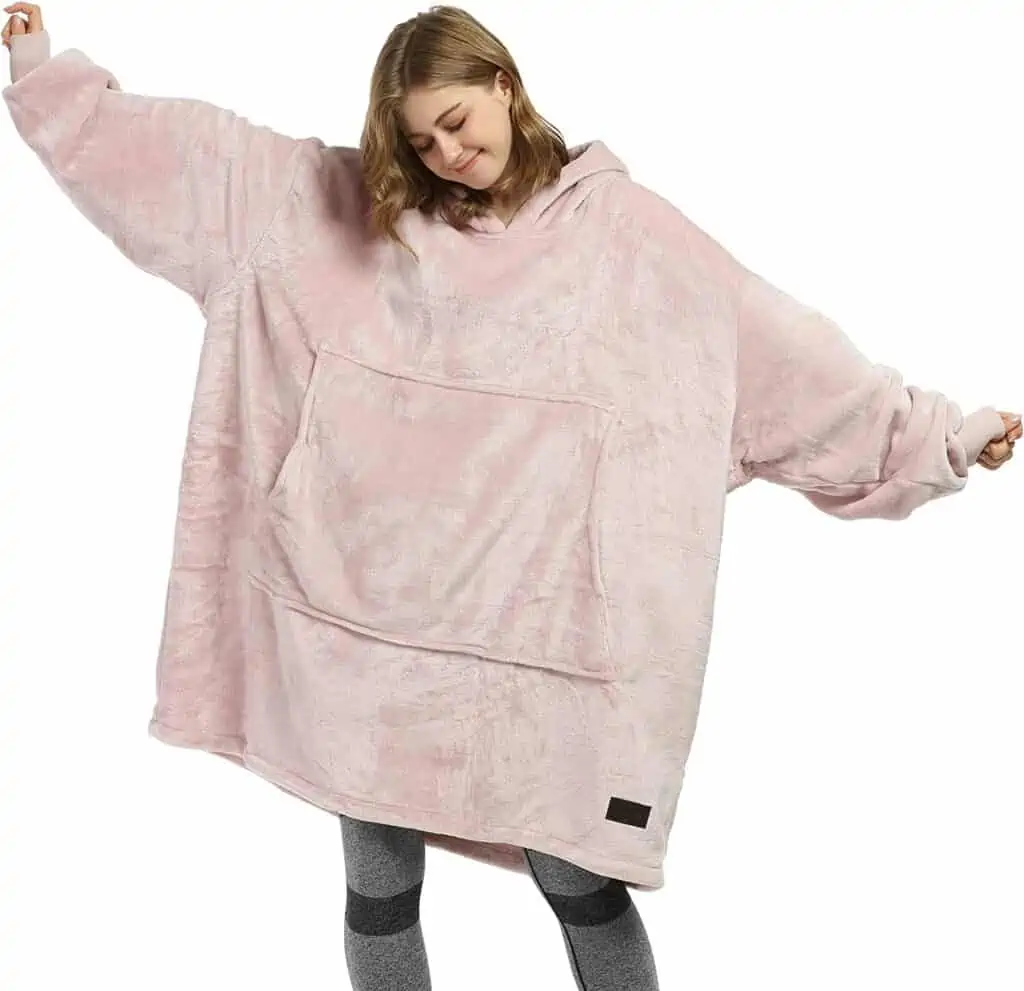 Blanket Hoodie
This hoodie doubles as a blanket making it perfect for football games, movie nights and more.
This cozy fleece oversized sweatshirt is made of ultra soft microfiber fabric, it's a comfortable but lightweight gaint hoodie for you to stay warm from head to toe.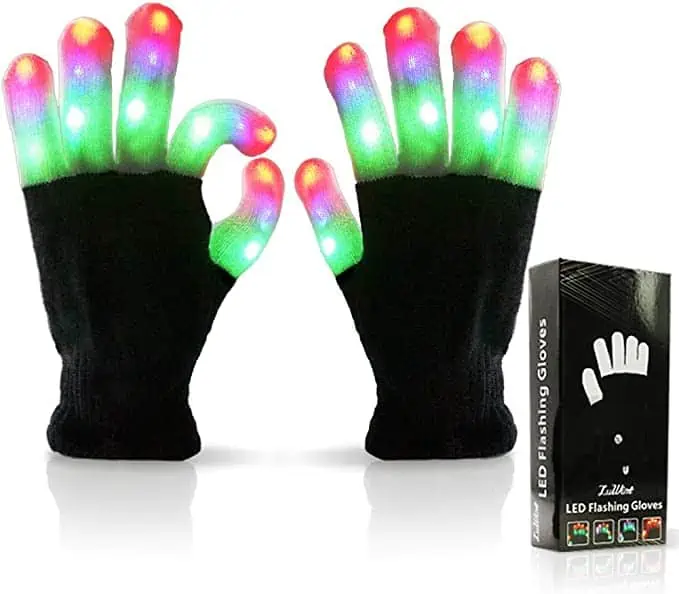 LED Gloves
Keep your teen warm, visible and entertained with these LED light gloves.
Luwint LED Gloves will light up fingers with 3 bright colors 6 fantastic blinking modes by clicking the switch on wrist.