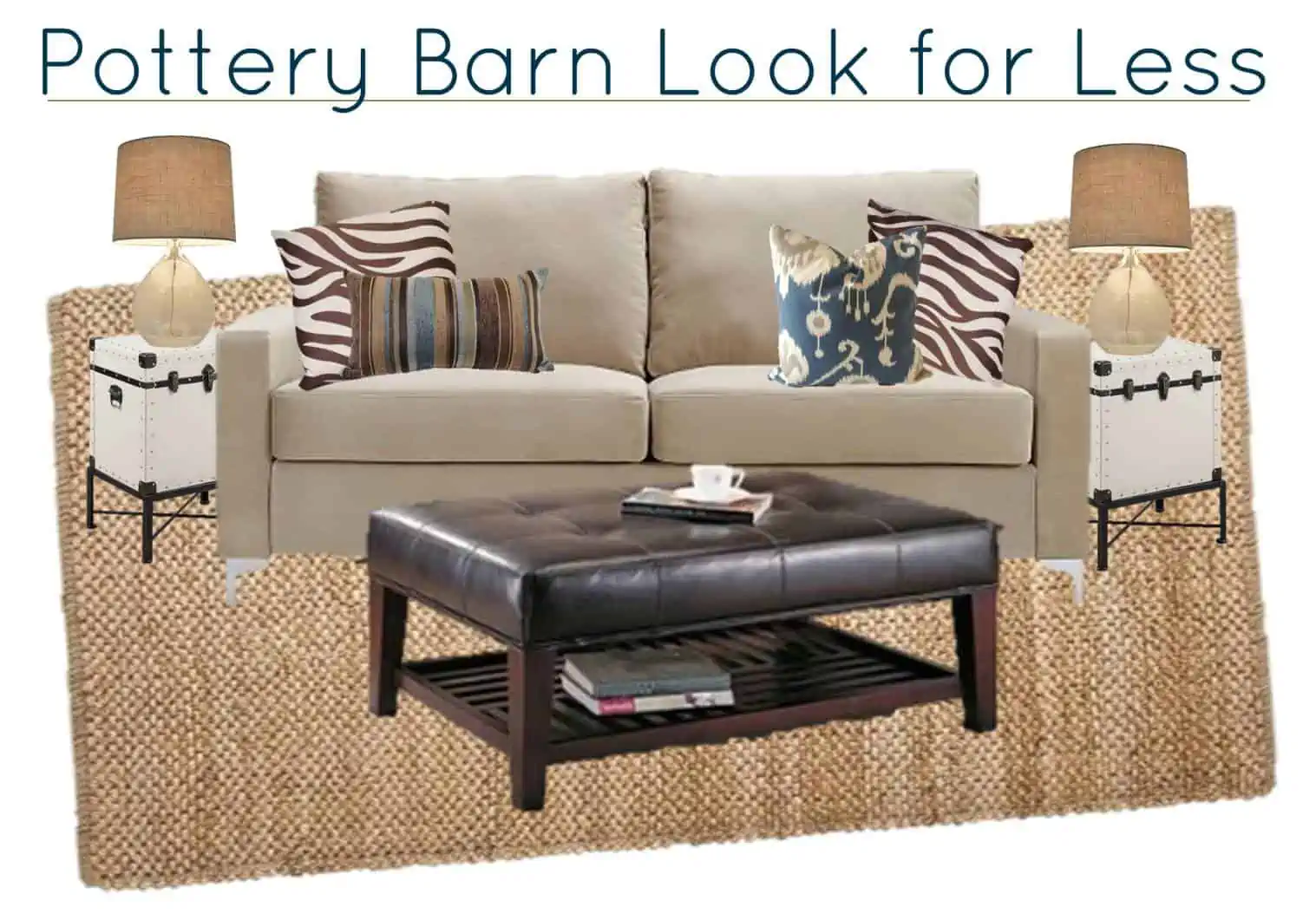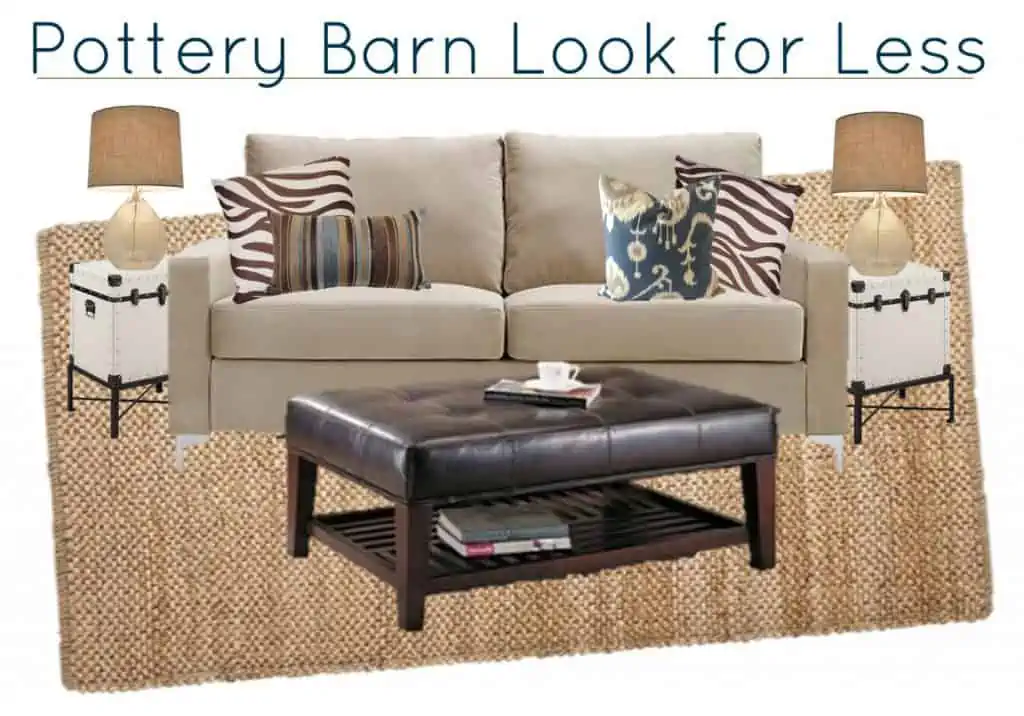 I am really excited to bring a new feature to this site for you!
All of the Designer Looks for Less posts that I have shared with you have been very popular so I thought you might also like this.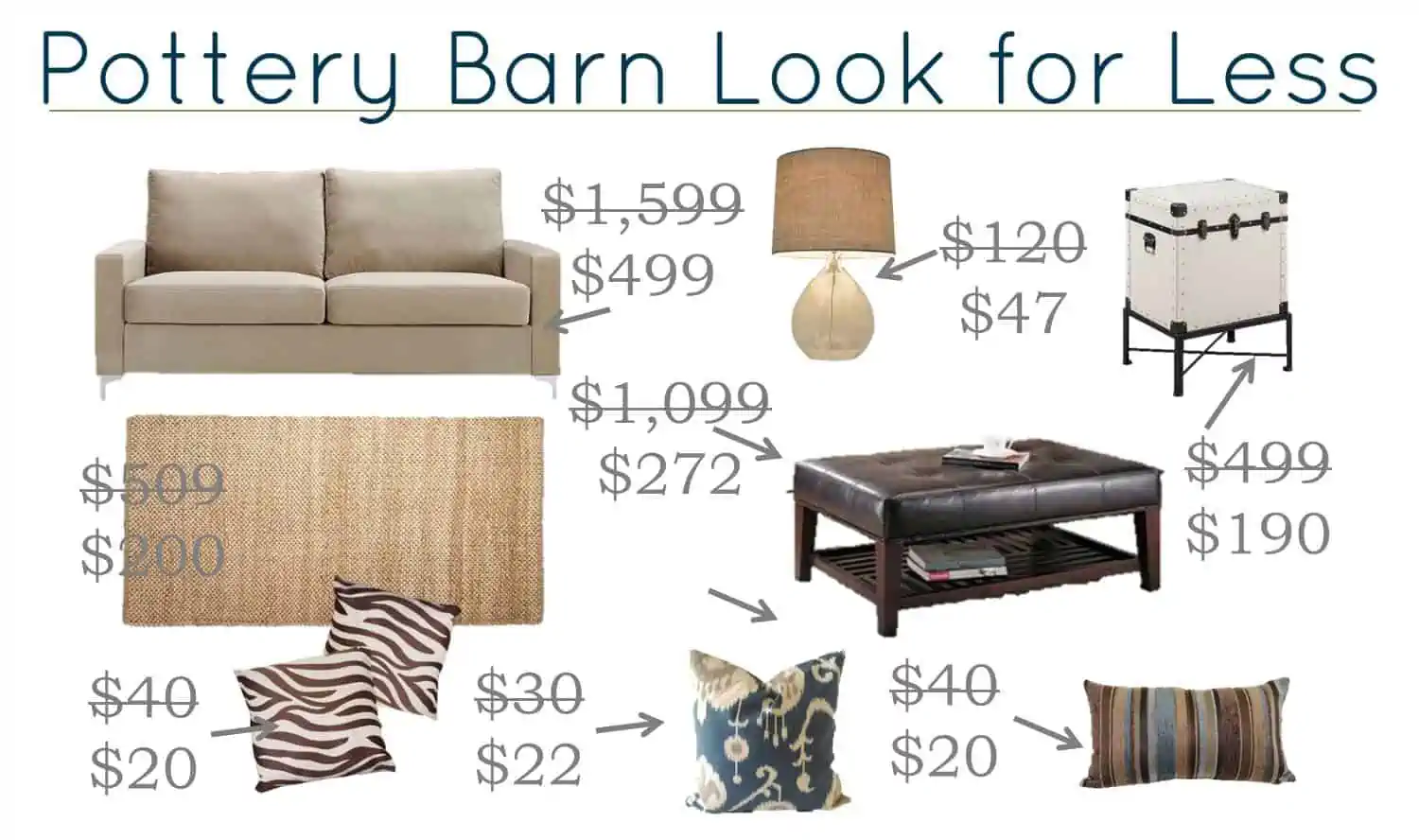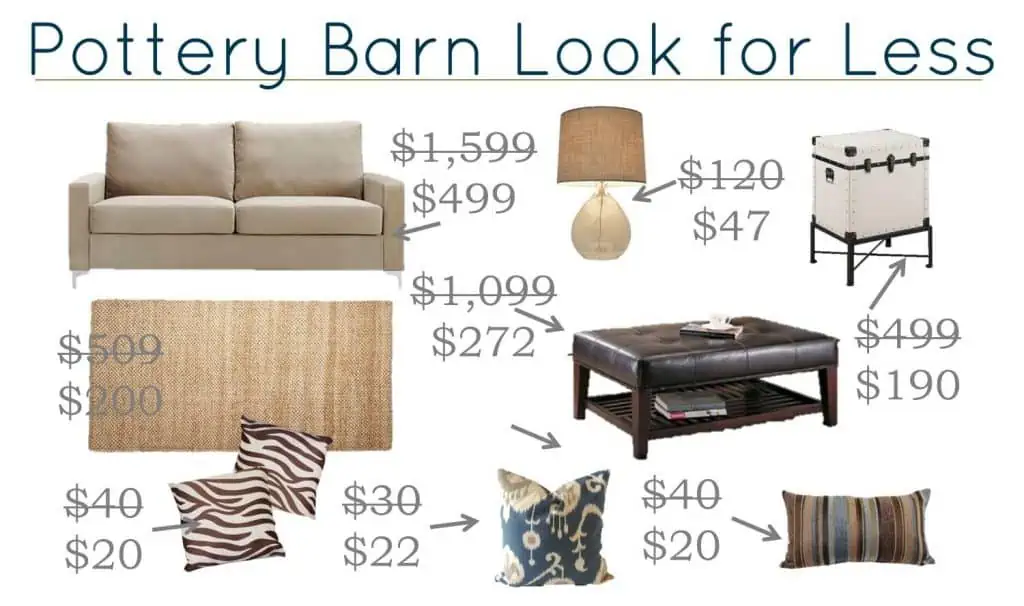 The Pottery Barn pieces all come from the WEBSTER collection.
Oakley Sofa (Target) — $499.00 (Compare to $1599.00 from Pottery Barn)
Threshold Linden Table Lamp (Target) — $46.99 (Compare to $120 from Pottery Barn)
Threshold Area Rug (Target) — $199.99 (Compare to $509 from Pottery Barn)