If you are looking for Creative Money Gift Ideas, you've come to the right place!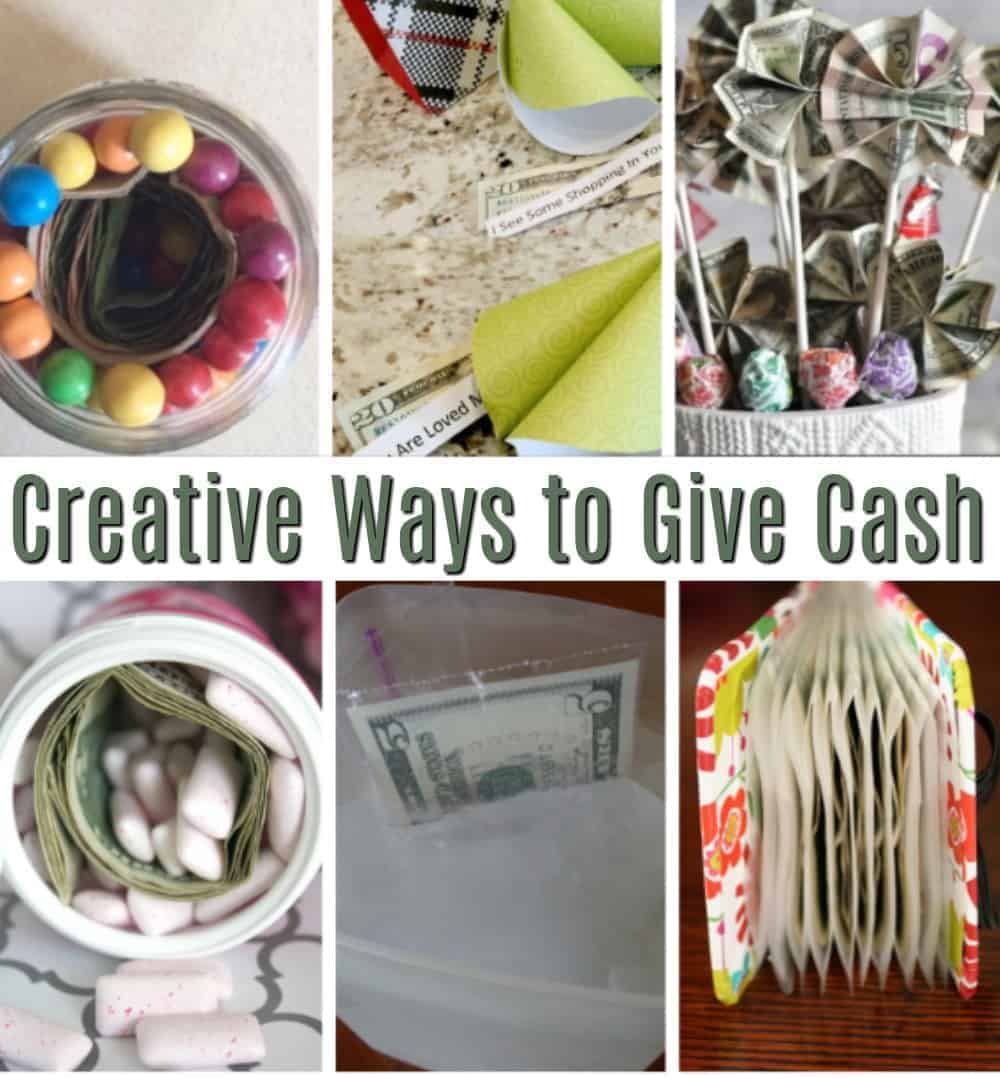 There is one thing on everyone's wish list this Christmas that no one is willing to ask for.
What is it? Cash!
We want to be able to help fund their next trip or give them the money to buy what they want, but there is something really impersonal about just handing over a check.
If you are looking to give someone on your list cash this Christmas, you don't have to just write a check and call it a day!
There are so many unique ways to surprise the gift receiver and give them cash at the same time!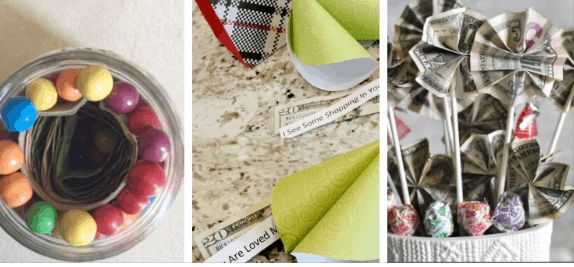 My son is coming home from the military to spend the holidays with us for the first time in years and I know the best thing to give him for Christmas this year will be cash.
Usually I ship him some gifts, but this year he won't have a lot of extra room to take back gifts when he goes home. So I knew I was going to give cash this year. Still I want him to have something fun to open while everyone else is opening gifts.
Thankfully there are a lot of really great ideas for gifting cash that are sure to be a big hit with the receiver. Plus it will be a lot of fun watching him open his Christmas Gift this year too!
Here are 15 creative money gift ideas that are sure to be well received!

How to Make Gifts out of Money
I love all of the different money holder ideas for cash and this beats just giving the standard gift card that I would usually opt for.
Unlike gift cards, money can be used anywhere and will always make a great gift for anyone.