When deciding to grow potatoes at home, you'll want to learn How to Grow Potatoes in a Container, versus traditionally growing them in the ground.
Growing your potatoes is a great way to save money and help ensure that your family has quality food far better than what you can get at the local grocery store.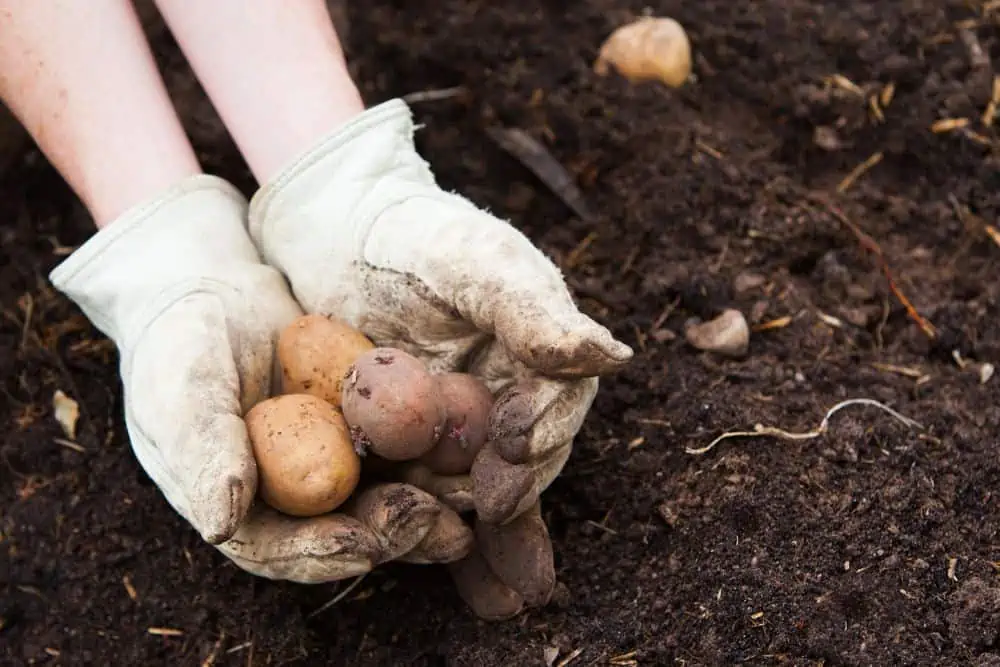 One easy-to-grow vegetable that helps get a lot of value for your work and space is potatoes, the best way to do this is to grow them in containers.
Why Should You Grow Potatoes in Containers
Growing your own potatoes is a great way to help provide your family with calorie and nutrition-dense food.
This root vegetable stores well for the long term allowing you to feed your family for over the winter.
Sadly potatoes take up a lot of room for a rather small yield when grown in the ground.
One way to increase the yield of your potato crop and help get the most from your garden space you can opt to grow potatoes in containers.
This will allow you to keep adding soil and grow upwards for more potatoes.
Another great benefit to growing your potatoes in containers is that it is very easy to harvest your potatoes.
Simply dump your containers out onto a tarp and sift through the dirt to harvest.
This will prevent you from worrying about hitting them with a shovel.
Best Containers for Growing Potatoes
The best container for growing potatoes is to place them in a container that can gradually get taller.
Many people use things like trash cans for growing their potatoes.
While this allows you to keep adding soil and work your way up, it does limit the amount of sunlight your plants are getting in the beginning while they are still deep.
When looking for a container for growing potatoes you want something that can grow larger with your potatoes.
These can be custom-built wood frames that allow you to add layer after layer as you work your way up adding soil every couple of weeks.
A more frugal option that works great for growing potatoes is, grow bags.
Simply fold them down and as you add soil you simply roll them up as you add soil until you reach the top of the bag.
These heavy-duty bags are perfect for growing potatoes.
Some even have a door on them to open and harvest potatoes from the bottom of the bag, while allowing them to keep growing further up.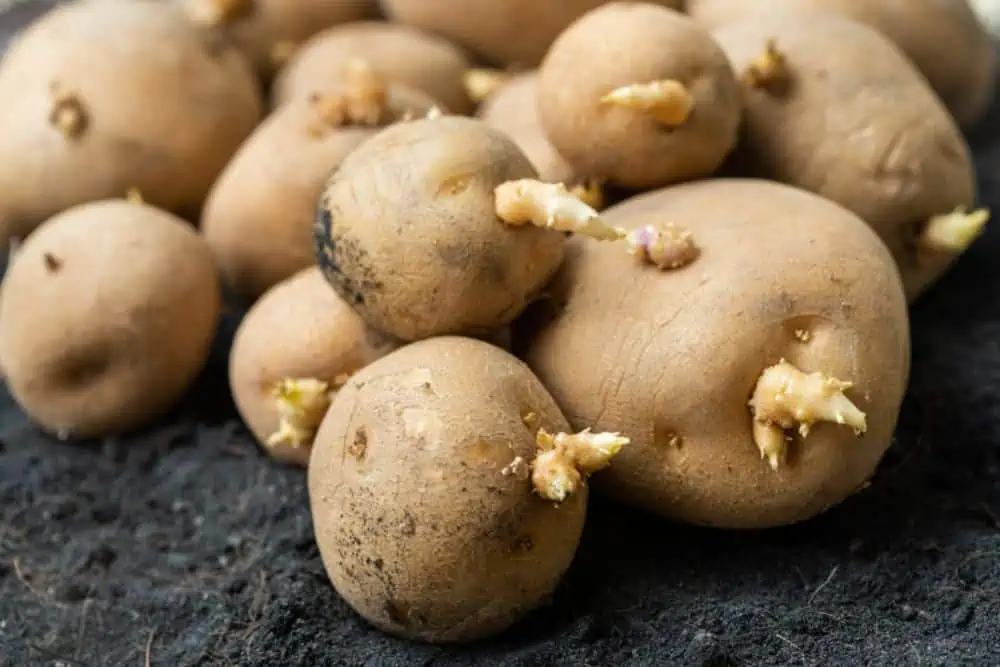 Seed Potatoes
Starting your new potatoes is easy.
You can start with any organic potatoes that have not been treated with chemicals to stop sprouting.
This includes ones from your local grocery store.
While many conventional ones will sprout only organic is guaranteed to not be sprayed with sprouting blockers.
Place at least 6 inches of soil into your containers.
For the best results use soil that has not grown potatoes in the past few years, and mix in plenty of compost.
Potatoes are very heavy feeders and need quality soil.
Cut up your potatoes leaving an eye of the potatoes on each chunk.
This is where the potatoes will sprout from.
Place a few chucks evenly spaced out into your growing container.
You can place them sprout sides up to make it easy for them to grow, although they will turn naturally if needed.
Add another inch or two of soil to your container to cover your potatoes and place them in a warm spot to start sporting.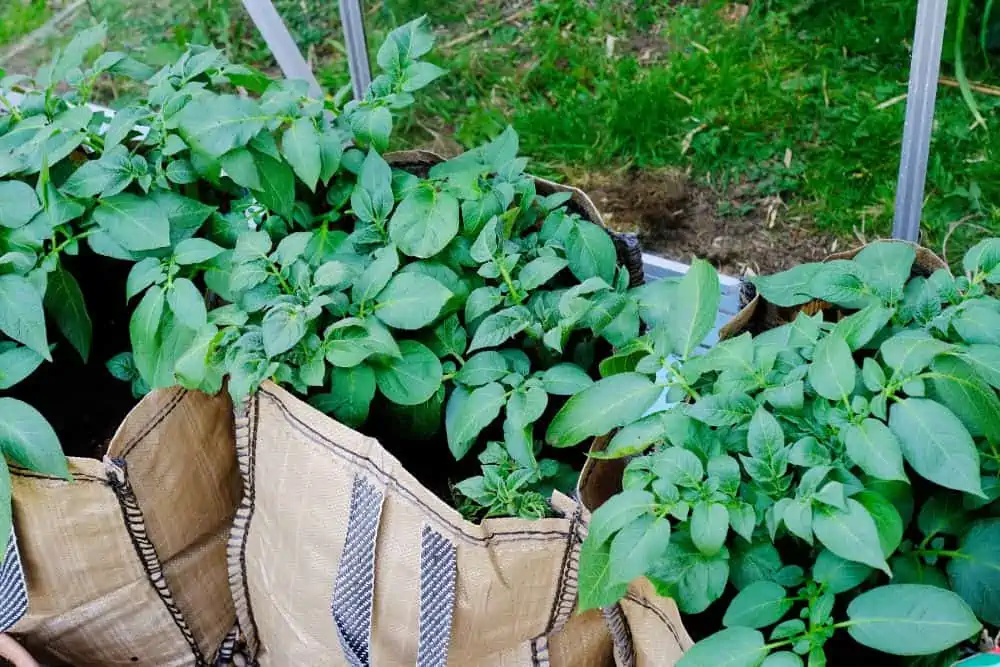 Growing Potatoes in Containers
Once you have started your potatoes you will need to keep working with them to get a great harvest.
After your potatoes breach the soil you can encourage them to keep growing by adding more soil on top of them.
Add 2-3 inches of soil every couple of weeks until you reach the top of your container.
Every time you add soil be sure to add a mixture of soil and compost to help nourish your potatoes for a great crop.
Make sure to keep your potatoes well watered in the summer heat.
Avoid soaking your container and leaving your potatoes wet and soggy, as this can lead to rotting.
After you have reached the top of your containers and allow your potatoes to mature, you will see the stalks start to drop and turn brown.
Allow them to fully die back.
After the stalks die back your potatoes are ready to harvest
How to Harvesting Potatoes
Perhaps the best benefit of growing your p[otatoes in containers is that you can harvest them easier than ever.
If you are using stacked frames you can take them down one frame at a time and brush the soil into buckets and harvest as you go down.
For solid containers and grow bags simply dump them out onto a tarp and sift through the soil before putting it back into the container to use in another area of your garden in the next season.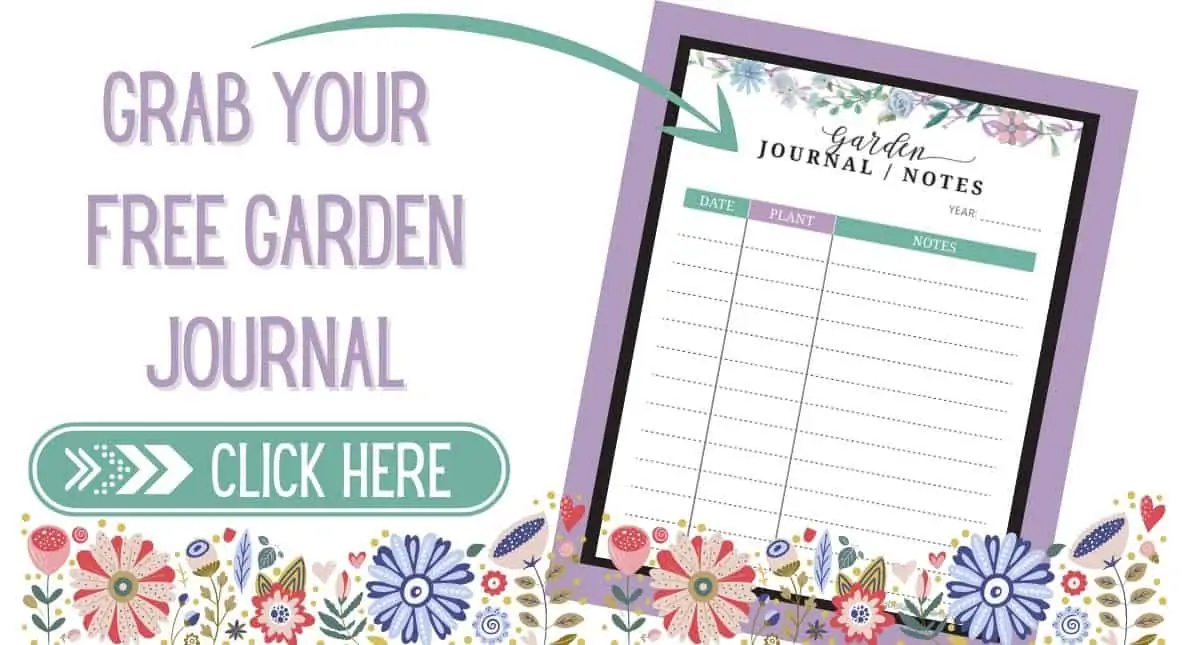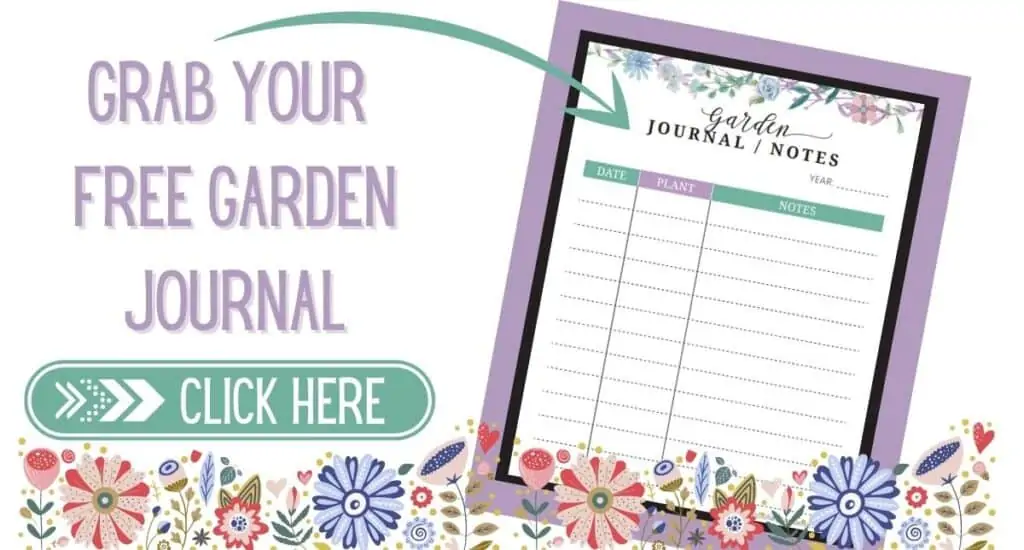 More Gardening How To's
If you found this article useful, you'll love these ones too: