The benefits of growing nettle range from nutrition to medicinal and everything in between.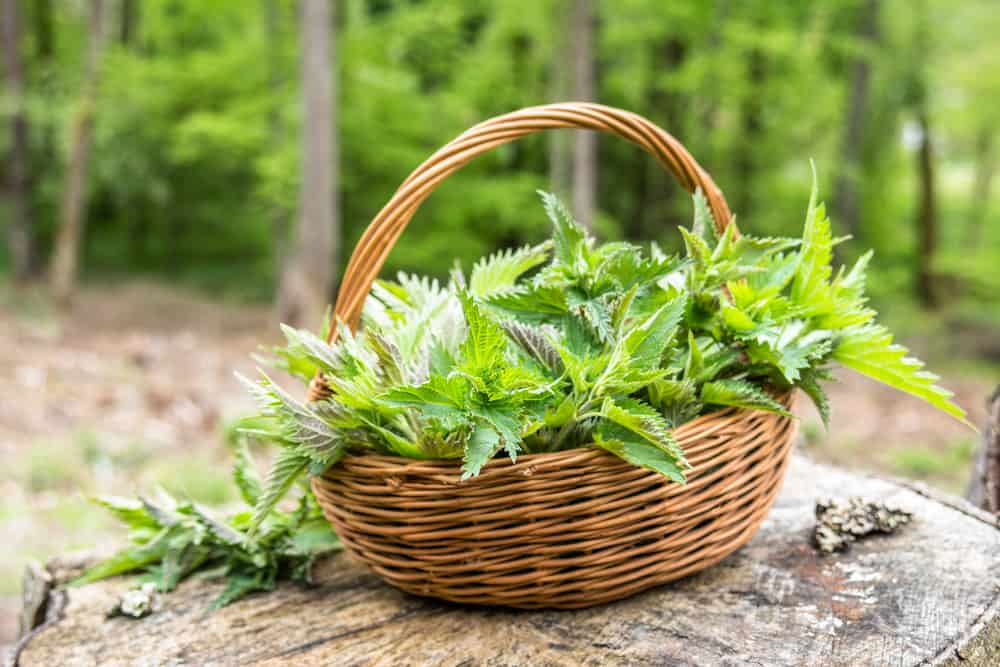 Nettle is often overlooked by gardeners.
Commonly seen as a weed to be gotten rid of many gardeners overlook this nutrition-packed edible.
Growing nettle can be a different experience and a great way to make use of extra space in your yard.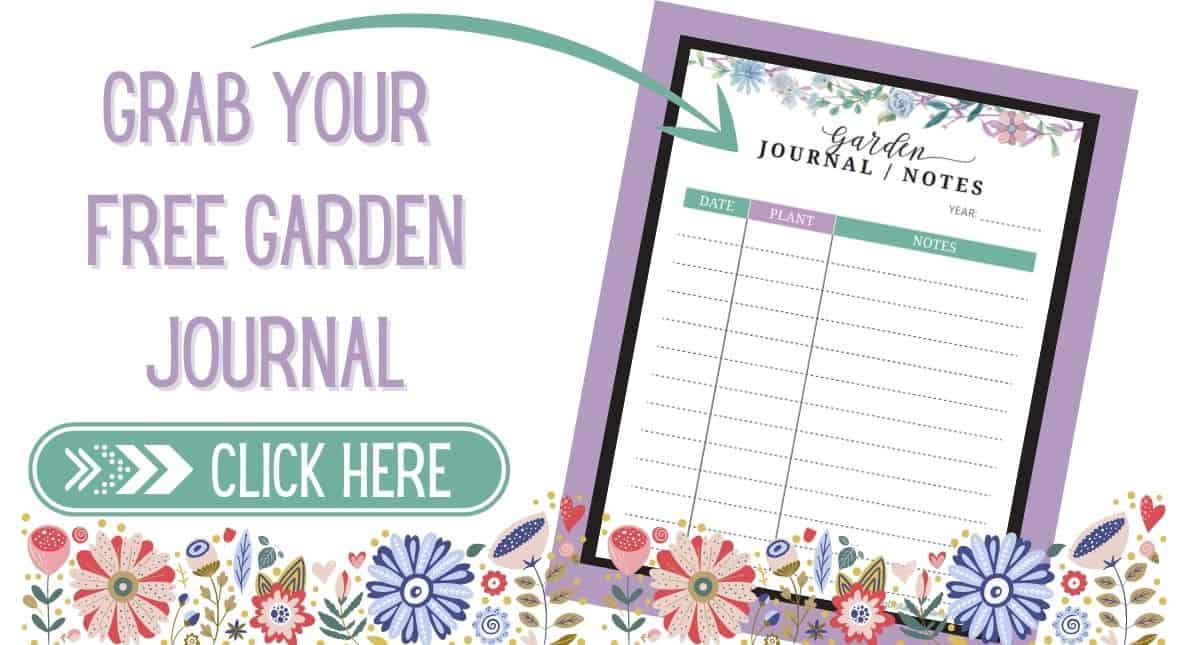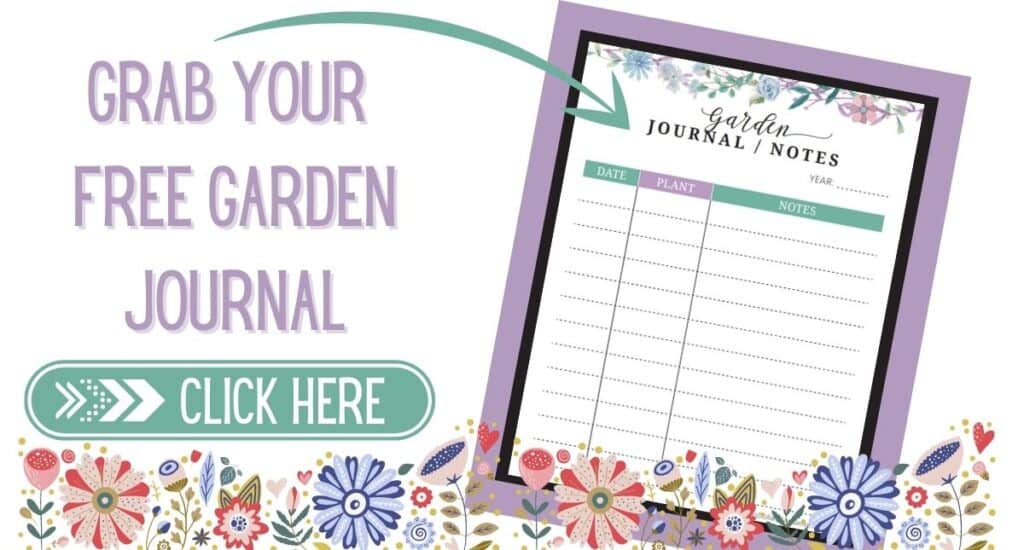 Nettle Benefits
Nettle is a nutrition-packed plant that can be a great addition to your family's meals.
Nettle provides iron along with routine and a whole host of vitamins.
In fact, nettle is one of the most nutritional greens nature has to offer making it a great addition to your table.
Nettles make a great addition to your salads, burgers, and cooked greens.
Often enjoyed by foragers, you can grow your own and ensure that they are grown in clean uncontaminated soil.
If you live in a city and forage for nettles you may be ingesting large numbers of chemicals from the soil.
Growing nettle yourself is a great way to know the quality you are getting.
Stinging nettle is often used in traditional medicine for its ability to balance nutritional issues.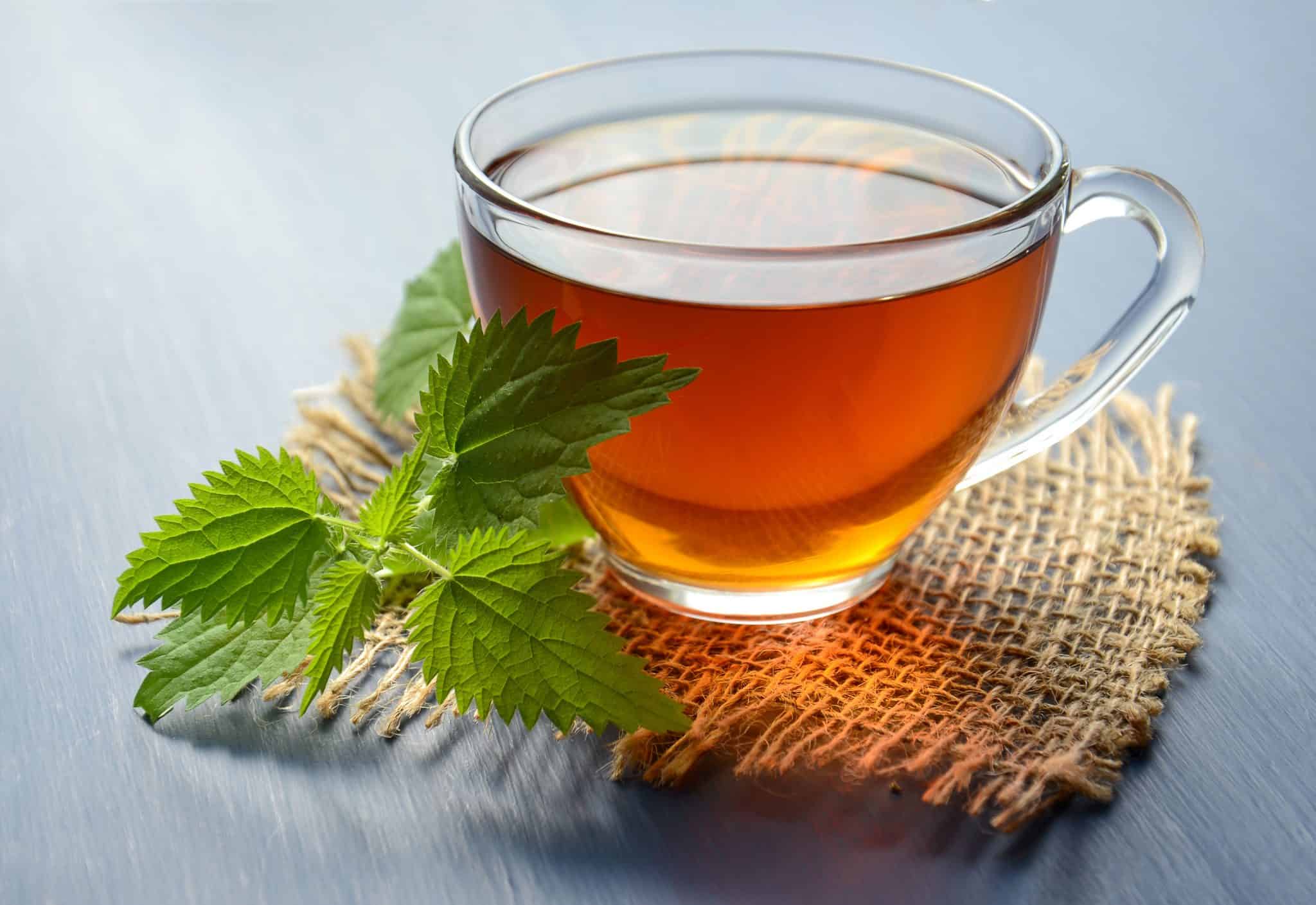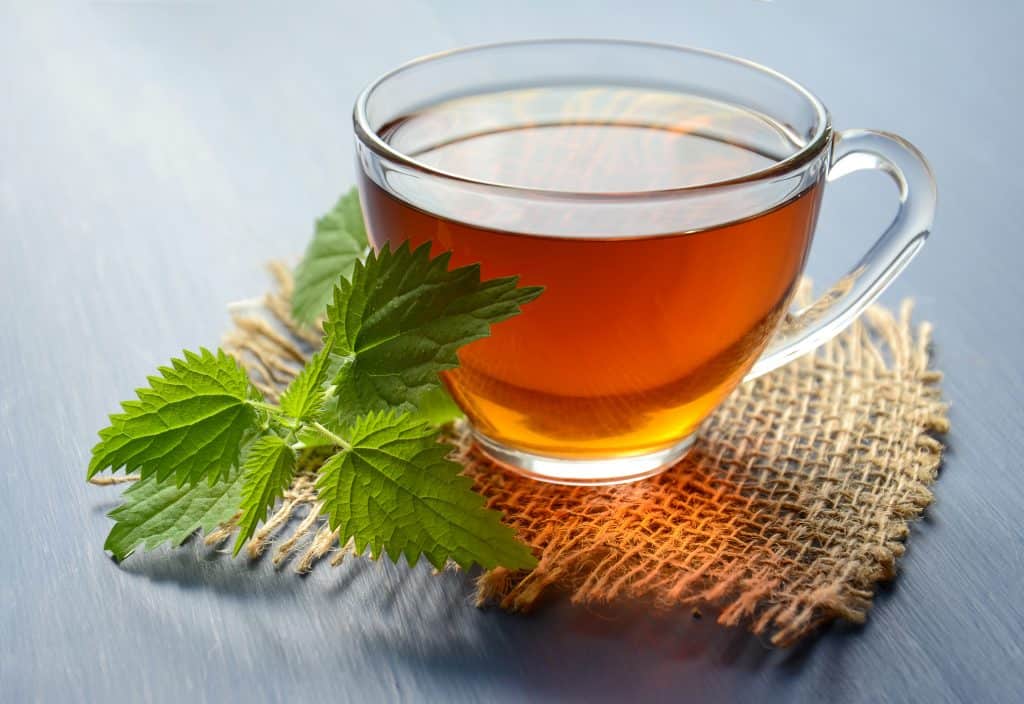 How to Make Nettle Tea
It's pretty easy to make your own homemade nettle tea using this recipe here.
If you are not comfortable making your own tea, you can also buy some organic nettle tea bags here.
Use stinging nettle in your cooking or as a tea to help boost the immune system and bounce back when your body is worn down from challenges like illness or having a new baby.
Benefits of Growing Nettle
The flowers of stinging nettle are great for attracting bees and butterflies to your garden.
Unlike many other leafy plants, the flowers do not signal the end of the best flavor nettles have to offer making them a great option for growing in your garden.
Nettles are great for improving your garden soil.
They grow deep roots and will pull nutrients up out of the deeper parts of your soil.
At the end of the season till the stalks of your nettles into the soil, to add nutrients to the upper layers of your soil for the next growing season.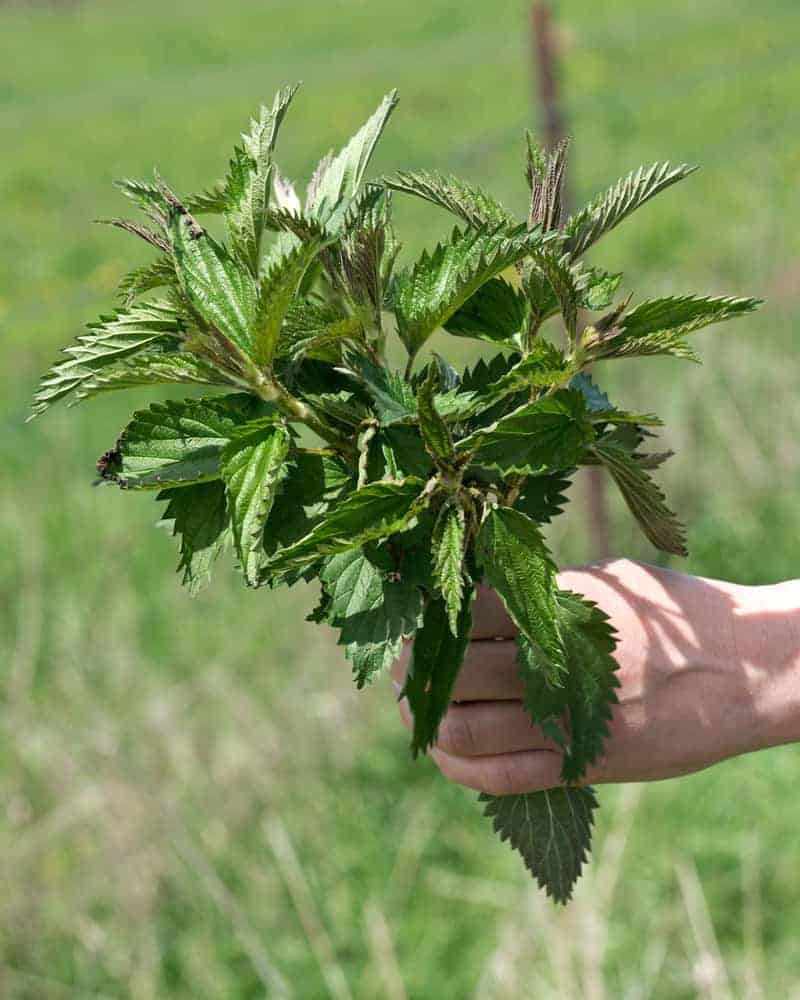 Tips for growing and using nettles.
Grow your nettles in a space that is out of the way.
You want them where no one will accidentally brush upon them, since they can sting you if you aren't careful.
Behind other landscaping is a great place to place nettles to prevent accidental stinging.
Nettles prefer full sun with quality soil. Nettles do not do well in the shade.
How to Harvest Nettle
Harvesting nettles can be a bit tricky.
You want to avoid stinging yourself on the spines along with the leaves. To protect yourself wear gloves and long sleeves while harvesting your nettles.
This will protect your hands and arms from being stung.
To break down the spines of the nettle and make it safe to eat you can cook them or crush the nettles by hand.
The key to safely eating nettles is to break down the chemical component that makes them sting with cooking or crushing.
Nettles can be used anywhere you use spinach making it a versatile green.
A great way to get the nutrition from nettle is to dry it and turn into a powder for adding to soups, stews, and smoothies for a hidden nutrition boost.
How to Get Rid of Stinging Nettles
If you happen to come in contact with the thin bristles on the stem and leaves of the nettle plant, you will quickly begin to feel a stinging sensation.
There are several chemicals that the plant releases into your skin through those small hairs, that cause a painful rash that resembles hives.
The chemicals released by stinging nettles include:
histamine
acetylcholine
serotonin
leukotrienes
moroidin
The first thing you want to do is wait.
You want to avoid rubbing the skin because that will only cause the chemicals to go into the skin further, causing the pain to be worse and last longer.
After about ten minutes, you can use soap and water to wash the area.
Then you can use a sturdy tape to try to remove any leftover stubborn bristles from the skin.
Finally if you are still feeling the sting, you can try using any hydrocortisone cream on the area.
If it still doesn't go away after 24 hours, you might want to consult a doctor.
Try growing some nettles in your gardens and take advantage of all of the benefits they have to offer!
More Gardening Articles