It's so easy to make your own Natural Sunscreen with the recipe I'm sharing with you below.
Welcome to the world of natural skincare. If you want to protect your skin from the sun's dangerous rays safely and effectively, you don't have to look any further.
In this recipe, we'll talk about how to make natural sunscreen at home.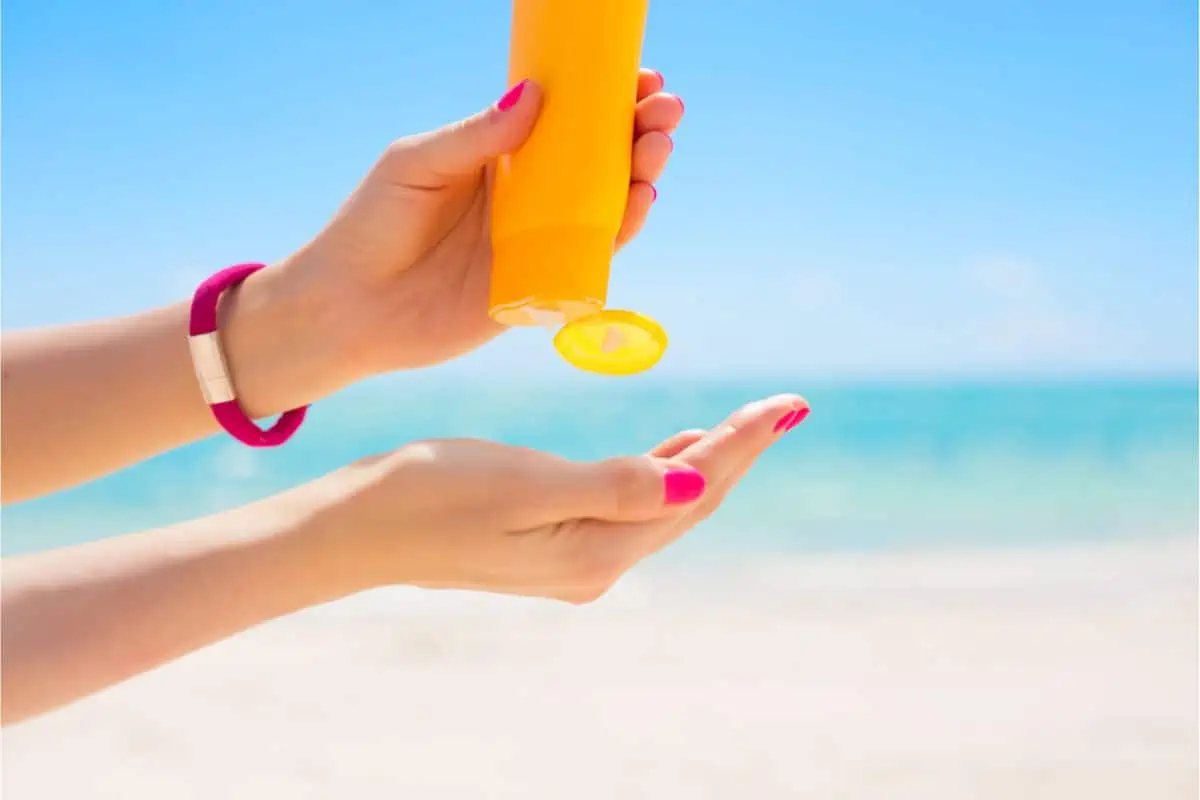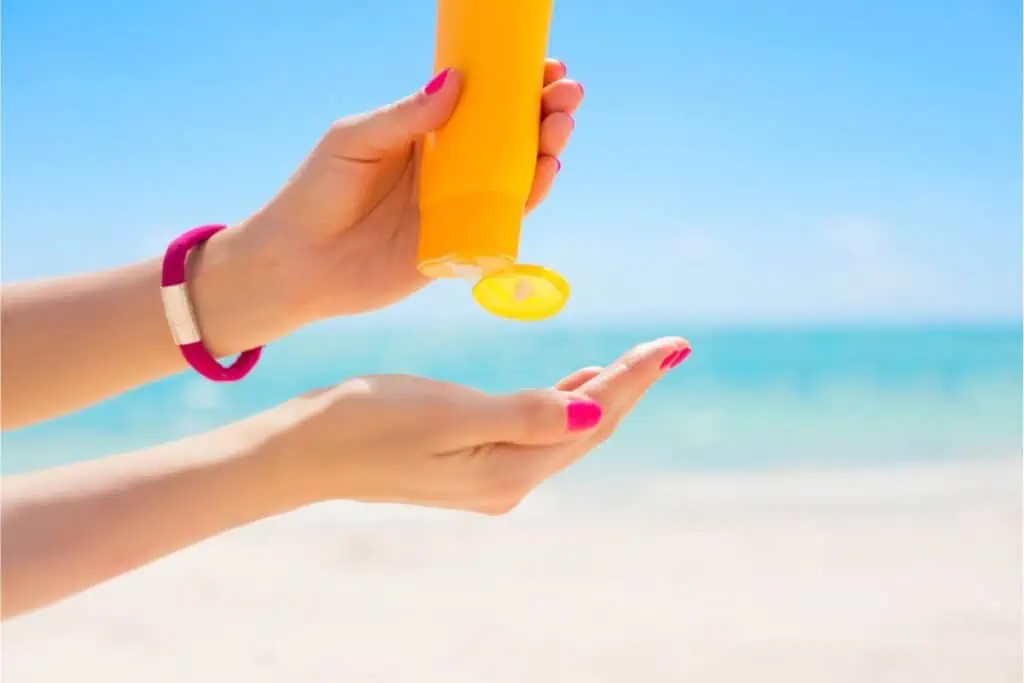 This DIY sunscreen is made with all-natural ingredients that are safe for your skin and the earth, unlike most store-bought sunscreens, which are often made with chemicals and synthetic ingredients.
By making your sunscreen, you'll know exactly what goes into it and will be able to adjust it to meet the needs of your face.
So, let's get started on this easy and fun recipe that will protect and nourish your face all summer long!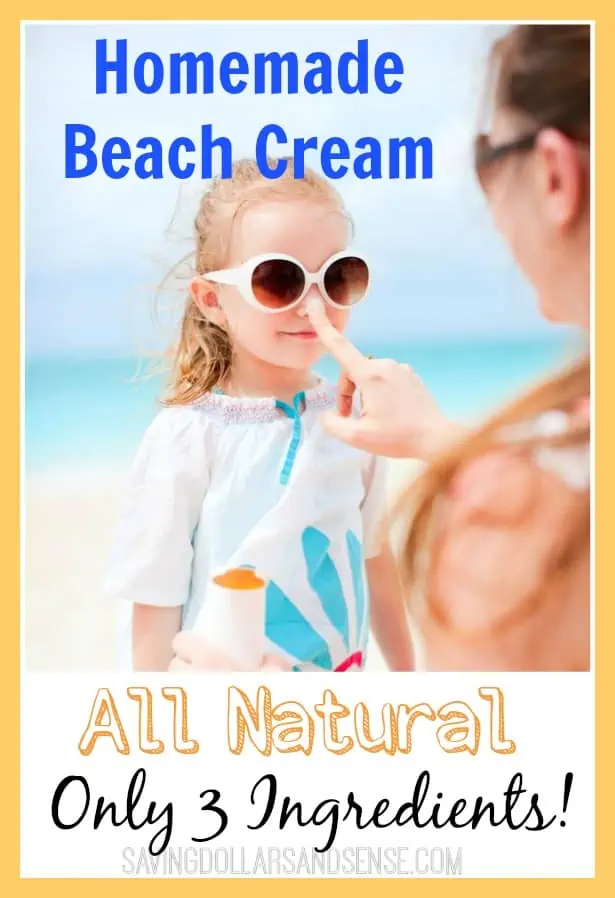 A few years ago I was faced with the very real possibility of skin cancer.
I was also told I was Vitamin D deficient. I've been taking supplements to bring those levels back up again. It seems too much sun and not enough sun are battling over who will win control of my body.
I'm a fair-skinned Irish girl and I am sad at the prospect of having to give up the sun altogether.
DIY Sunscreen
Yesterday I made the comment that I really needed to get a tan. My son said I can thank my ethnicity for the fact that I have 2 skin colors: pasty white and tomato red.
He's right. Plus with the whole trying to avoid skin cancer thing, I've been looking for a good All Natural Sunscreen to use this year.
I read that the FDA's 2007 draft sunscreen safety regulations say:
"FDA is not aware of data demonstrating that sunscreen use alone helps prevent skin cancer." In fact, there is evidence that sunscreen can actually increase the risk of the most dangerous forms of skin cancer in some people.
Well, that's not very reassuring!
So I've been in a tough situation because I want to be outside in the sun. I also know that unprotected exposure can hurt me.
Reading the things in the article I linked above has made me never want to use harsh chemical-filled sunscreen ever again.
Thankfully, there are other chemical-free options that don't contribute to the growth of skin cancer.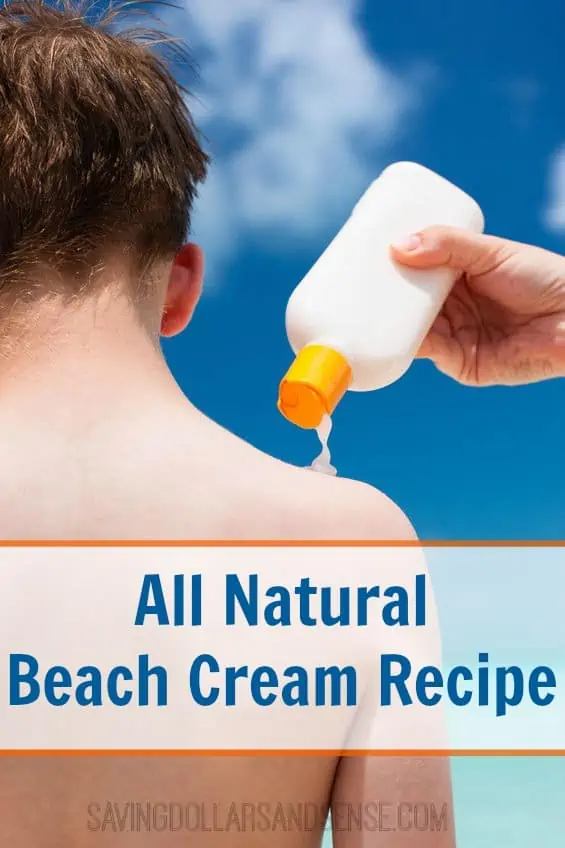 Essential Oils 101: Everything you need to know to start using them today!
Basically, all you need to do is mix 1/4 cup of coconut oil with 20 drops of Carrot Seed Essential Oil.
It doesn't smell amazing, so I also suggest adding in some lavender which does smell amazing!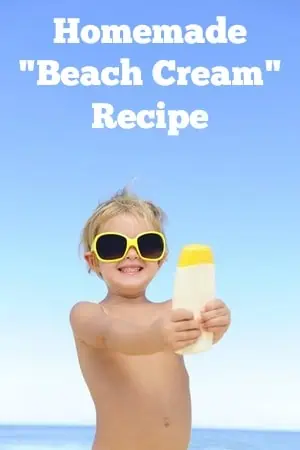 Homemade Sunscreen Ingredients
Optional: Beeswax to make it more waterproof.
How to Make Homemade Sunscreen
Step 1: Add 1/4 Cup Coconut Oil to a bowl and whip it until it's nice and creamy.
Step 2: Stir in Zinc Oxide.
Step 3: Add 20 drops of Carrot Seed Essential Oil and mix well.
Step 4: Mix in as much lavender oil (8-10 drops) as necessary to cover the smell of the Carrot Oil.
Step 5: Apply to skin as needed.
Expert Tips
Reapply often, especially after swimming or sweating.
This Homemade Sunscreen Recipe is not waterproof. You can add a little beeswax and zinc oxide to make it a little stronger and waterproof.
How to Store Homemade Sunscreen
Store in a cool, dry place. The refrigerator is a great place to keep it.
More DIY Skincare Products
If you like this DIY recipe, you'll love these ones too:
Please let me know if you have any other questions at all and I will do my best to answer them!
Disclaimer: These statements have not been evaluated by the Food and Drug Administration. The information on this site is not intended or implied to be a substitute for professional medical advice, diagnosis or treatment. Please confirm any information obtained from or through this web site with other sources, and review all information regarding any medical condition or treatment with your physician. Never disregard professional medical advice or delay seeking medical treatment because of something you have read on this website. This information is not intended to diagnose, treat, or cure any disease.