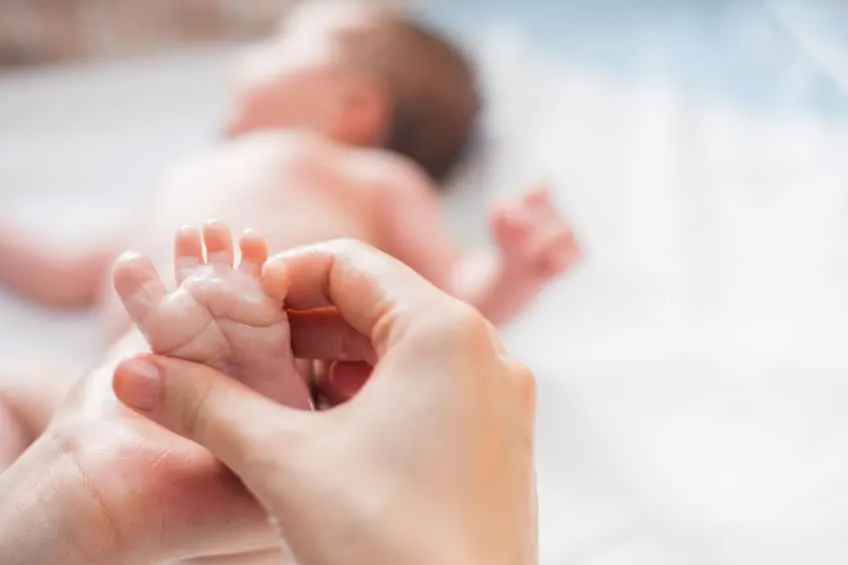 Are Essential Oils Safe for Baby?
(Top 3 to Use -With Tips!)

Essential oils are all you hear about these days from the natural health community.
We hear of their amazing abilities in supporting the immune system and the added benefits of aromatherapy that they offer. A mother has to wonder though, are these natural remedies really safe for a baby? The answer is yes, and no.
There are some very safe and effective oils that can be used topically on a baby's delicate skin with amazing results, but there are others to steer clear of until baby is a bit older. It is also not wise to use any oil internally on a baby.
What it all boils down to is that babies have sensitive skin that easily absorbs what it comes into contact with. In addition to this fact is the nature of a baby's inability to metabolize as quickly as adults so we need to be aware of what we put on baby's skin.
So, if there are some things to look out for, what is safe?
First off, dilution is always a good idea with babies.
How to Dilute Essential Oils for Babies
Simply put it is like what happens when you add carrier oil (like grape seed, olive or fractionated coconut oil) to aid in the distribution of oil across the surface of the skin. You are then able to take 1 drop of oil and add it to a tsp of carrier oil allowing it to be somewhat diluted and cover more surface area, this also reduces a concern for the delicate skin of a baby to have any reaction to the essential oil since it is "diluted."
Now that you know there are some safety precautions, let's get to specifics, what oils are safe for baby and what can you use them for?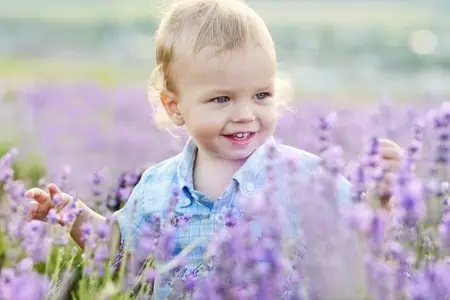 Lavender Essential Oil for Baby
This is a great and gentle essential oil that has a variety of uses for your little one.
Cradle cap is one of the first things that comes to mind, a mixture of diluted Lavender oil and carrier oil rubbed into the scalp daily can aid in the removal of the unsightly patches as well as to calm the redness and add moisture back into the skin.
You can use lavender to help support and calm their little body. Use the diluted lavender by rubbing it all over the trunk of your babe (chest and back) to help to create and atmosphere that is calming so baby can get some sleep.
Another area to consider is that an agitated baby can often be calmed by the application and scent of lavender. Think of a visit to the doctor for immunizations, the calming effect of some lavender applied to the feet of the infant can often be a big help.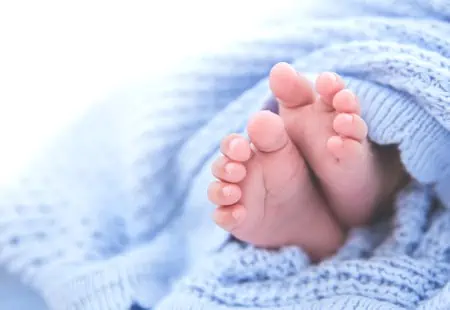 Frankincense Essential Oil for Baby
Frankincense is being studied for its effect on cells and the immune system.
Long touted as an immune system supporter, this is a great one to either diffuse regularly for to support your little one or to apply to the soles of the feet of your baby. Frankincense typically does not have the propensity to irritate skin and is mild and gentle for baby.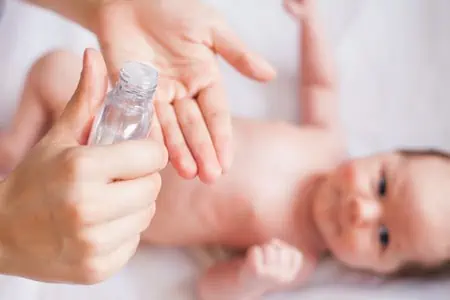 Chamomile Essential Oil for Baby
Chamomile has long been used to calm irritated skin, soothe stomach upset, and support the immune system.
For babies, this is known to be a very gentle oil that can be applied and used for so many of the challenges that are common for babies. You can use it behind the ear, along the jaw line for teething, and across the abdomen to support their little tummy.
Again always use dilution when applying to very sensitive infant skin.

So with a bit of caution, and some common sense, yes, essential oils can be very safe and effective for baby.
The best thing about using essential oils as a replacement for other common baby products is that you know you are not putting added synthetic ingredients on your baby and you are approaching their health with a natural bent.

What are your favorite essential oils to use with your baby?
If you are new to essential oils, you can find out how I save money on essential oils as well as which oils I personally feel the most comfortable using with my own family.
Lastly if you've ever been interested in trying essential oils, I have an awesome deal for you!
More Essential Oils Articles: