Tips to Extend the Life of Your Christmas Tree
This such a magical time of year with the lights, decorations, and of course the Christmas Tree!
Because we love this time of year at my house, I try to make it last as long as I can!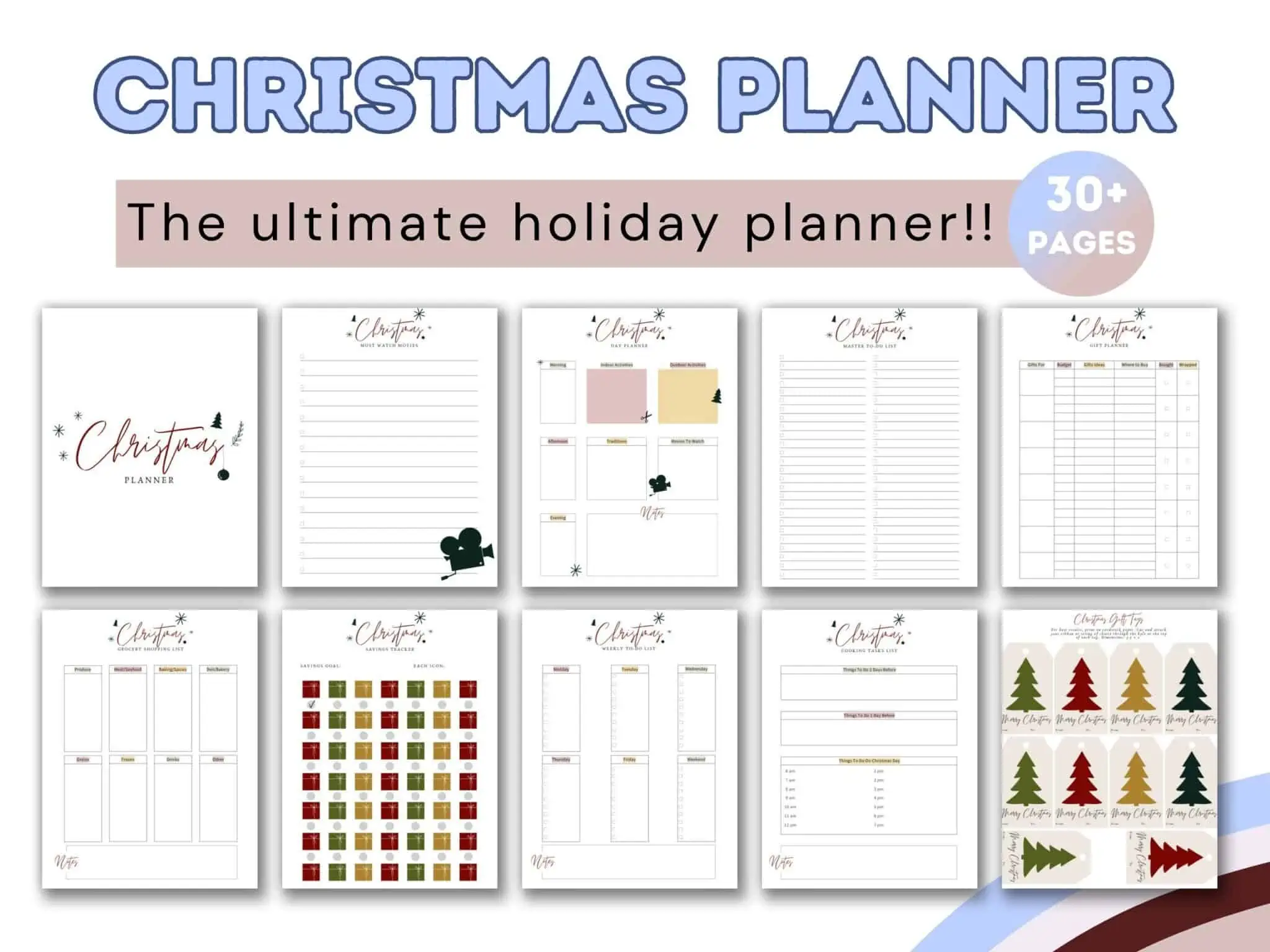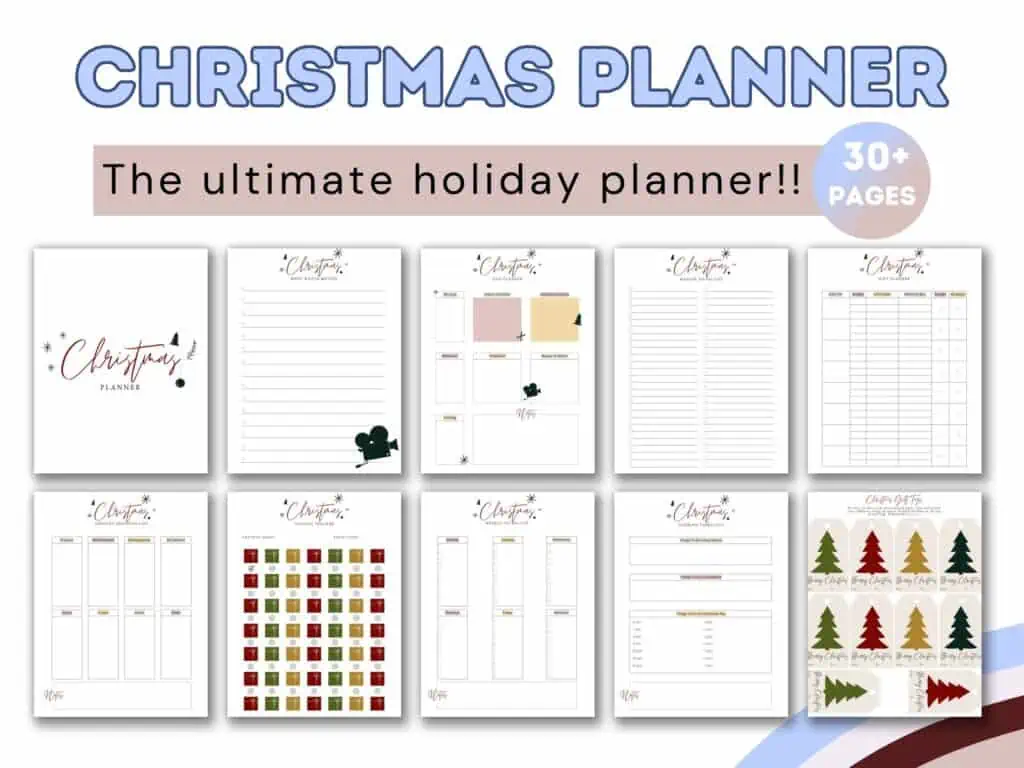 Grab your FREE Christmas Planner today!!
In fact, we usually host our final holiday party the weekend after the New Year. As you can probably imagine, having a tree this long can lead to droopy branches and piles of needles on the floor.
In order to keep our tree looking its very best long after Christmas has passed, we use the following tips.
1. Choose the right tree.
The first thing to do to make sure your tree has the longest life span possible is to choose the right tree from the very start.
Sometimes these trees have been sitting around for several days before you see them. There is also the distance it took for your tree to get from the tree farm to your local tree lot.
You'll want to choose one that looks fresh. Look at the branches, are they sagging? Check the needles by rubbing your hand across them. If they easily fall off, you'll want to choose a different tree.
2. Prepare the Tree.
Make sure you have a fresh cut on your tree trunk before.
Once a tree has been cut down, the sap naturally seals it from being able to take in any more water. It only takes the sap about 3 hours to completely seal off the trunk making it impossible to take in any more water.
This is why the fresh cut is so important. Most tree lots offer this service free of charge.
They might forget to tell you about it, so just ask.
They have the saws and it really only takes a couple of extra minutes to do. Cutting at least 1 inch off the bottom gives the tree the best possible chance of being able to soak up the water.
3. Lots of Water.
Keep your tree stand full of water at all times. Water really is the key to keeping your tree alive as long as possible.
If you allow the tree stand to run out of water, the tree will once again send sap to build the barrier you got rid of when you made sure there was a fresh new cut on the trunk.
Remember, it only takes 3 hours for the sap to seal the trunk. This means it will not soak up any more water even if you refill the base again, so it is very important not to allow it to run dry at all.
4. Location, location, location.
Choosing the right location for your tree will determine how long the tree will last. You will want to keep your tree away from any direct heat sources such as furnace vents or fireplaces as these will dry the tree out faster. It is also a good idea to avoid direct sunlight.
5. Replace your bulbs.
Choose to use newer LED bulbs on your tree. They do not give off as much heat as older bulbs and will help keep your tree from drying out as fast. You can also choose to use fewer bulbs as a way to keep even more of the heat off the tree.
Using any or all of these tips will help extend the life of your tree.
I suggest following them all to keep your tree looking its best all through the holiday season.