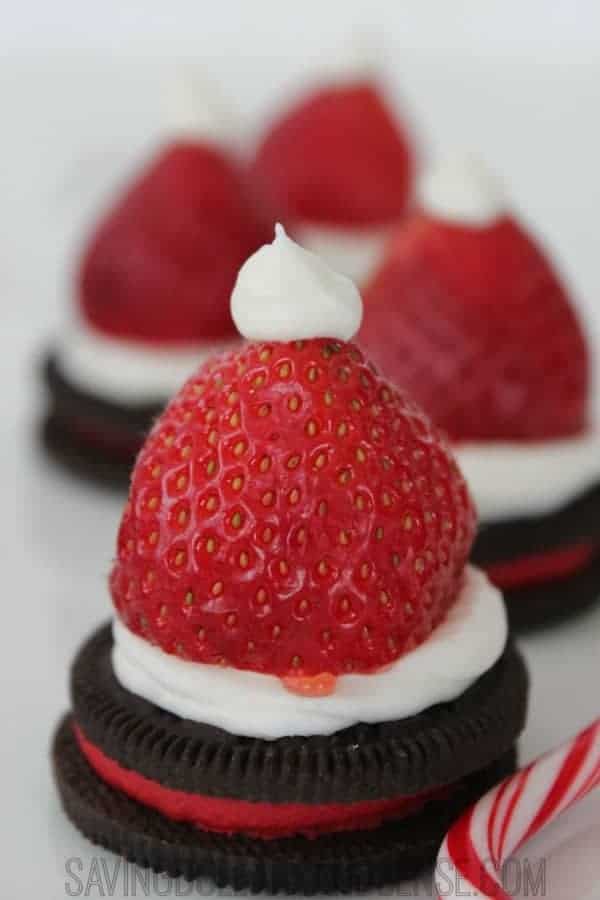 It's time to get into the holiday spirit, and the best way I know how to is by making special treats that only come around during the holidays.
These Oreo Strawberry Santa Hats are so simple to make.
They make a fun and easy cooking activity for kids of all ages.
INGREDIENTS
1 lb Strawberries
About 12 Oreo Cookies
1/2 cup softened Butter
1 tbsp Milk
1/2 tsp Vanilla
2 cup Powdered Sugar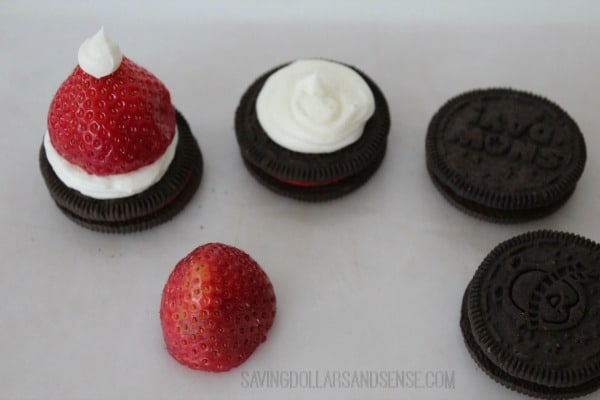 DIRECTIONS
Wash and remove hulls from strawberries and place on paper towel to dry.
After drying place in freezer for 30 minutes until firm.
Cream butter in a medium bowl
Slowly add in the powdered sugar, and milk as needed, until everything is incorporated and frosting is right consistency.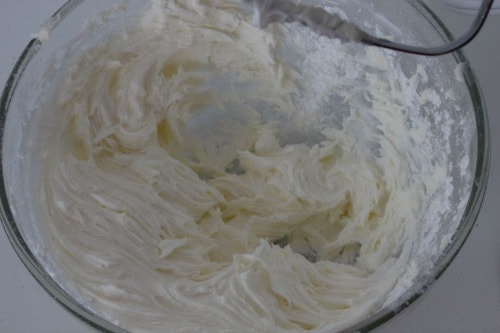 Transfer to piping bag or zippered bag and clip corner to pipe.
Pipe a cirle on top of the Oreo to hold strawberry in place and to make "fur" ring.
Gently press strawberry into icing.
Pipe a fur ball on the tip of the strawberry.
Take a look at some of my other popular Holiday recipes for inspiration.
The first one is my most recent holiday recipe to try and I was beyond pleased with the results.
In fact, if we see each other during the holidays this year it is very likely you will receive some of these from me.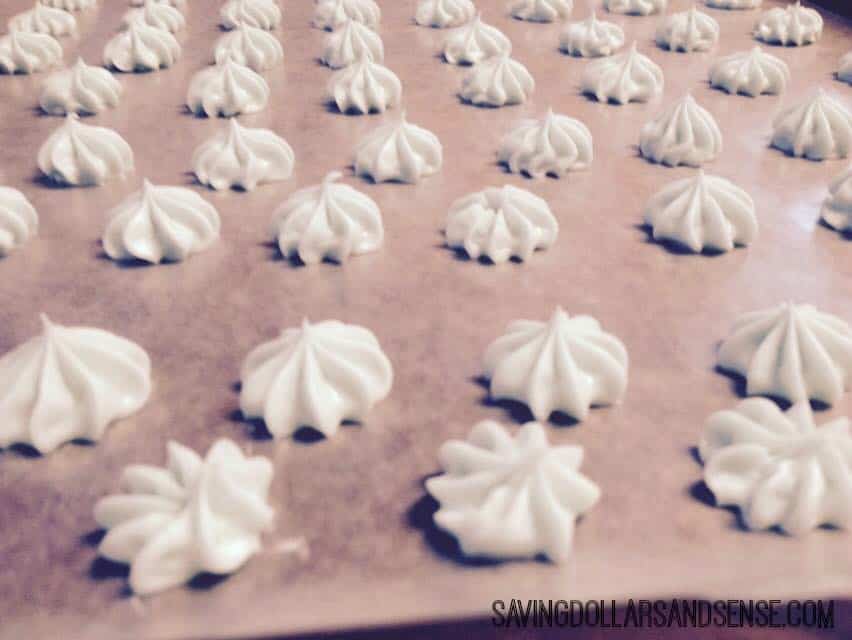 Crock Pot Spiral Sliced Glazed Ham