The Hulu Black Friday Sale is back again this year!
But this year is the BEST Hulu Deal ever!! Hulu is offering 1 year of service for just $0.99 a month during this special Hulu Black Friday Sale!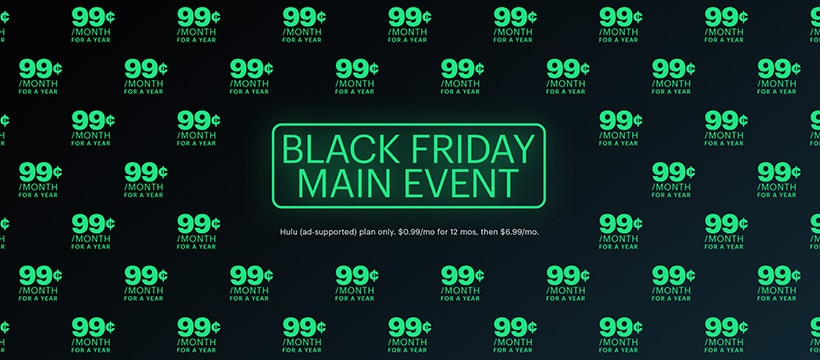 I grabbed this deal myself last year when it was $1.99 a month and it was totally worth it to me.
But this year is even better when you get the Hulu (ad-supported) plan only at $0.99 per month for 12 months, then $6.99 per month after the first year.
That is a savings of $6 every month and $72 for the whole year. This Hulu Black Friday offer ends on 11/29.
You can cancel your subscription at any time. No hidden fees, ever.