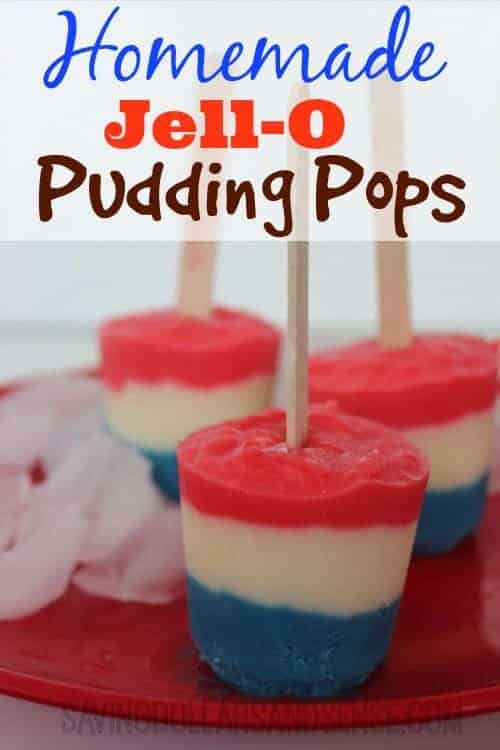 I grew up watching The Cosby Show and seeing Bill Cosby with his Jell-O Pudding Pops on television every Saturday Morning.
Unfortunately, I haven't been able to find Jell-O Pudding Pops at the grocery store in a long time.
I've heard they no longer make them, but rest assured you can still make them at home with this Homemade Jell-O Pudding Pops recipe.
These Patriotic Pudding Pops are the perfect summer treat!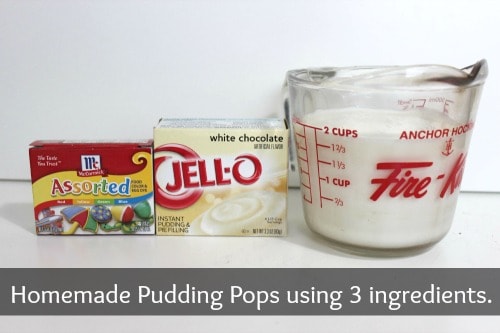 INGREDIENTS (Yields 5 3 oz pudding pops)
1 box White Chocolate Jell-O Instant Pudding
2 cup Milk
Red and Blue Food Coloring
DIRECTIONS
Mix milk and pudding in bowl for 2 minutes.
Divide into 3 equal portions.
Color 1 portion red with about 15 drops of food coloring.
Color 1 portion blue with about 15 drops of food coloring.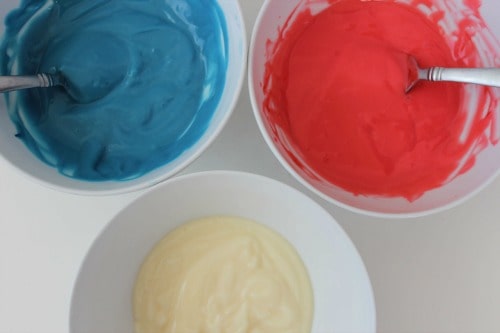 Transfer each color to a zippered sandwich bag.
Clip the corner of the blue and pipe it equally into the bottom of 5 3 oz Dixie cups.
Lift and gently tap each cup on the counter to level up the pudding.
Repeat this process with the white and then red colors.
Insert a popsicle stick in the middle of each cup and place in freezer for 4-5 hours or until firm.
If you are looking for more Patriotic Recipes, check out these Homemade Ice Cream Sandwiches, Berry Trifle, Chocolate Dipped Oreos and Homemade Snow Cones.