This scented Jello Playdough Recipe is the best homemade playdough because it smells delicious!
This homemade playdough is a fun and SO EASY to make too!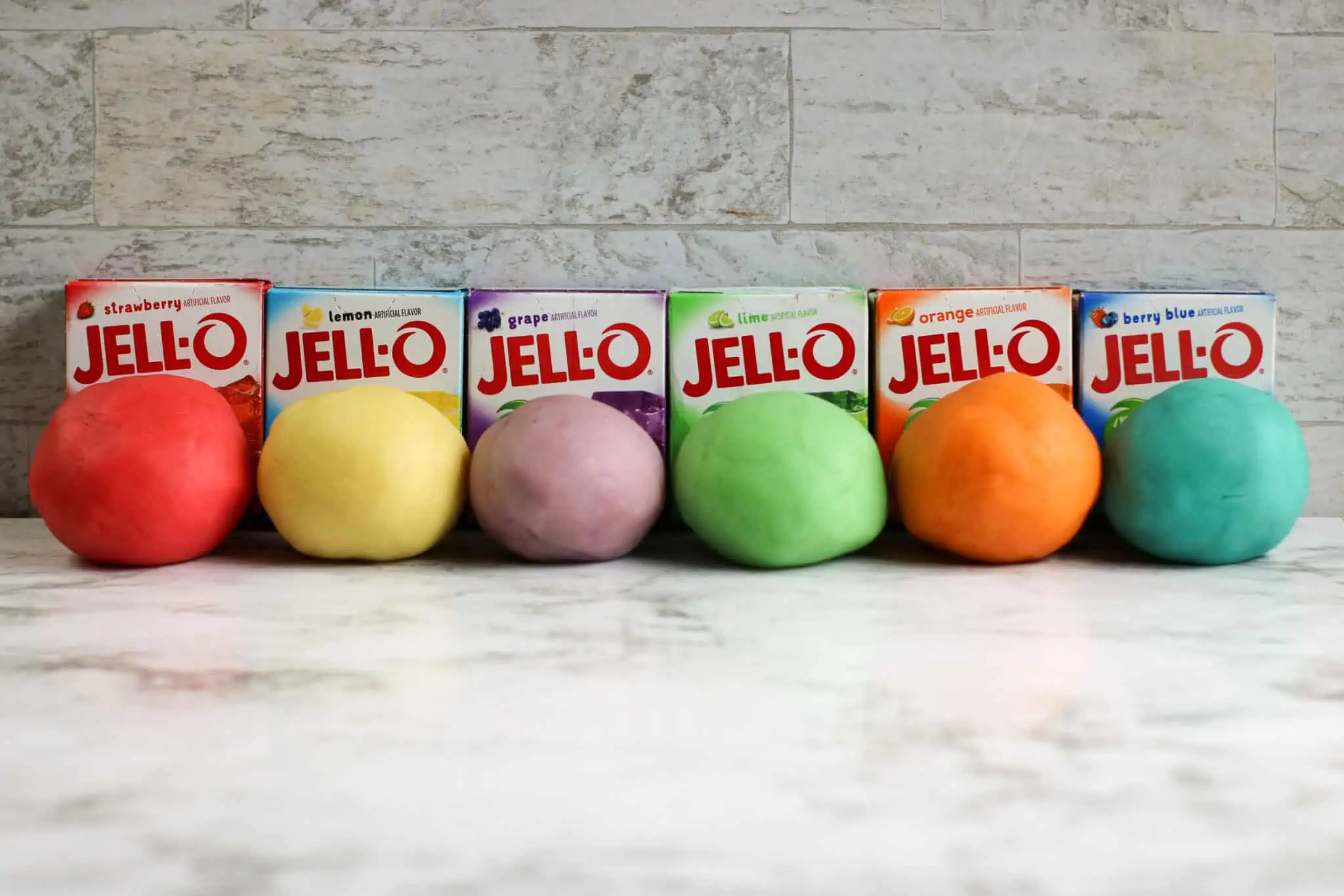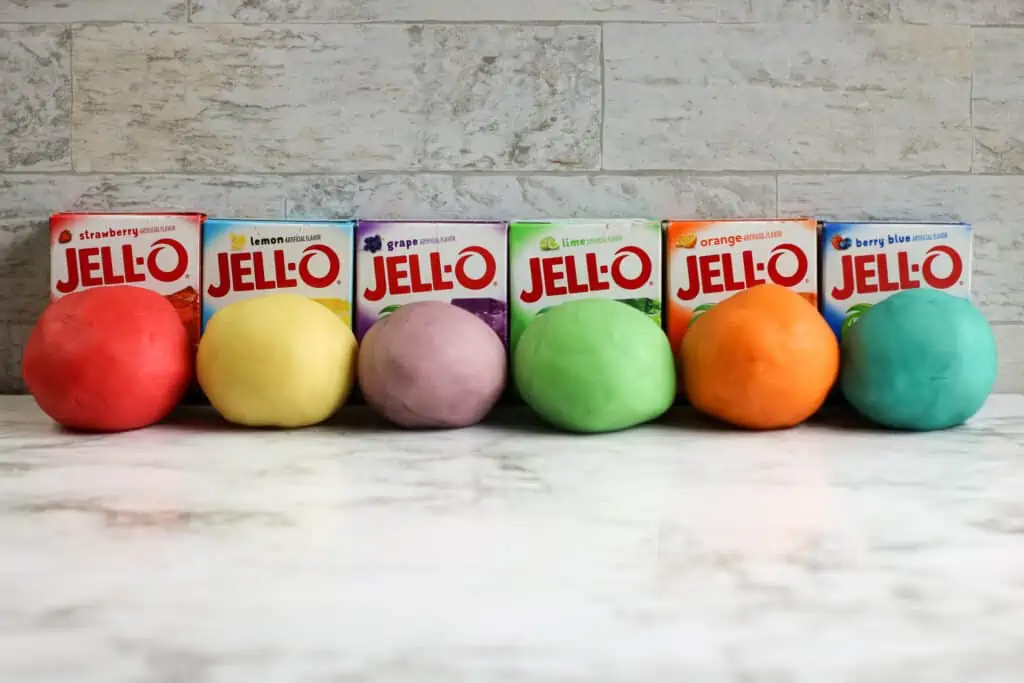 The scent of each ball of playdough you make will be determined by which flavor of Jello you use.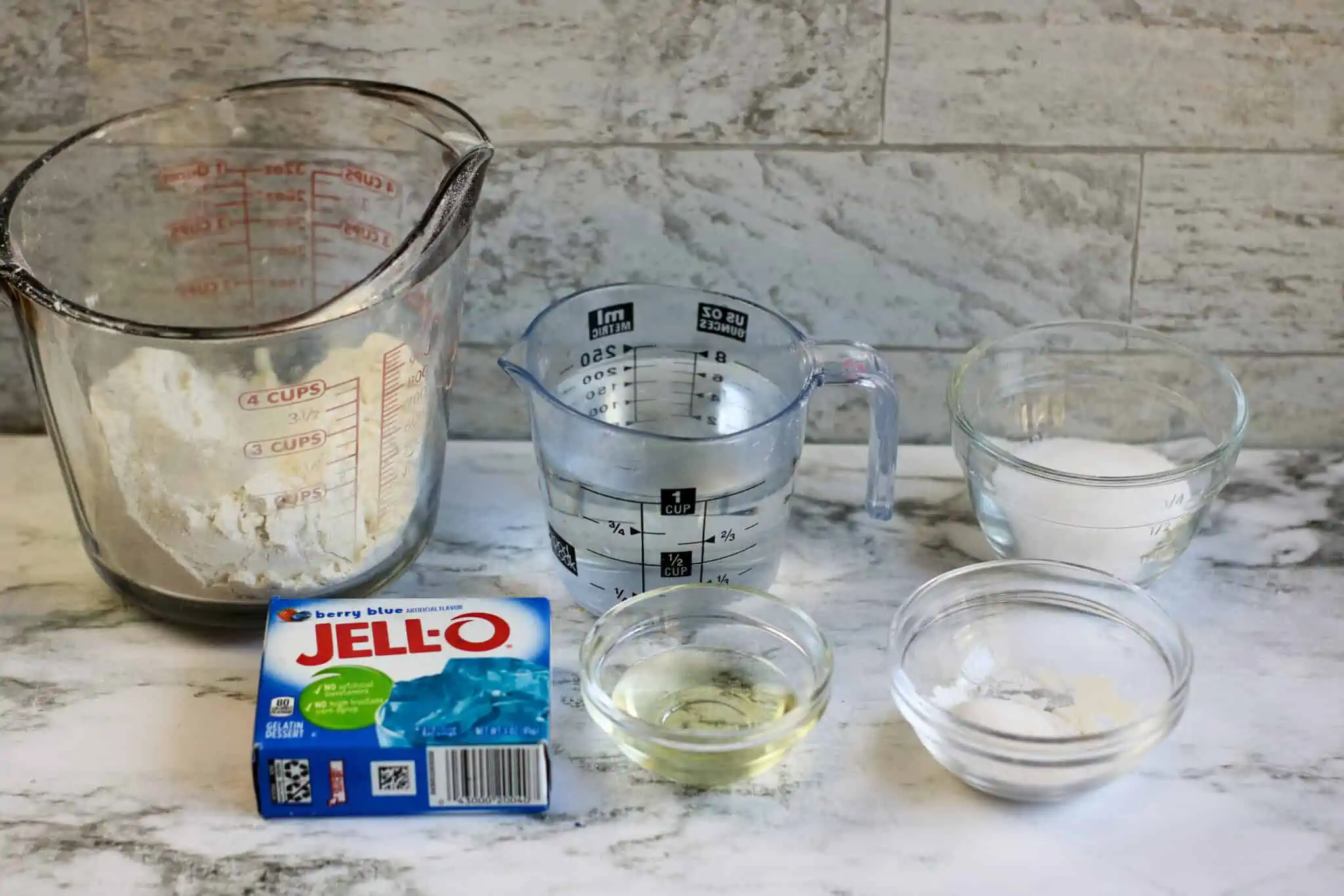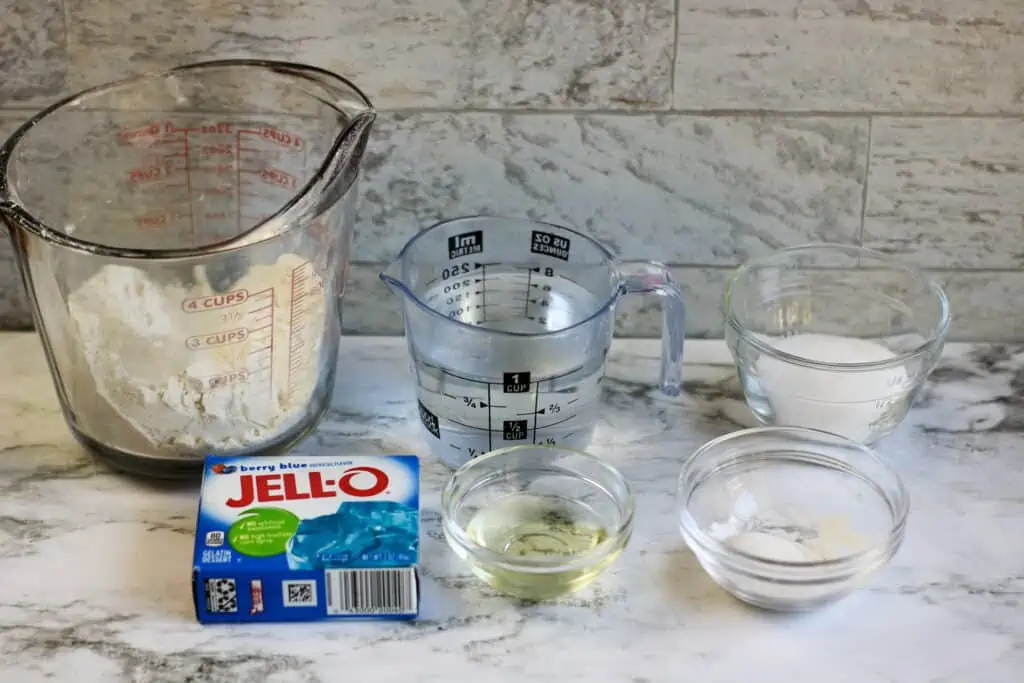 NOTE: These are the ingredients for ONE batch of playdough. To make additional playdough, repeat the recipe for each color.
1 tablespoon cream of tartar
1 cup flour
¼ cup salt
2 tablespoons vegetable oil
1 cup water
1 (3 ounce) package gelatin mix
How to Make Playdough Using Jello
Combine all ingredients in a medium pot, whisking until blended.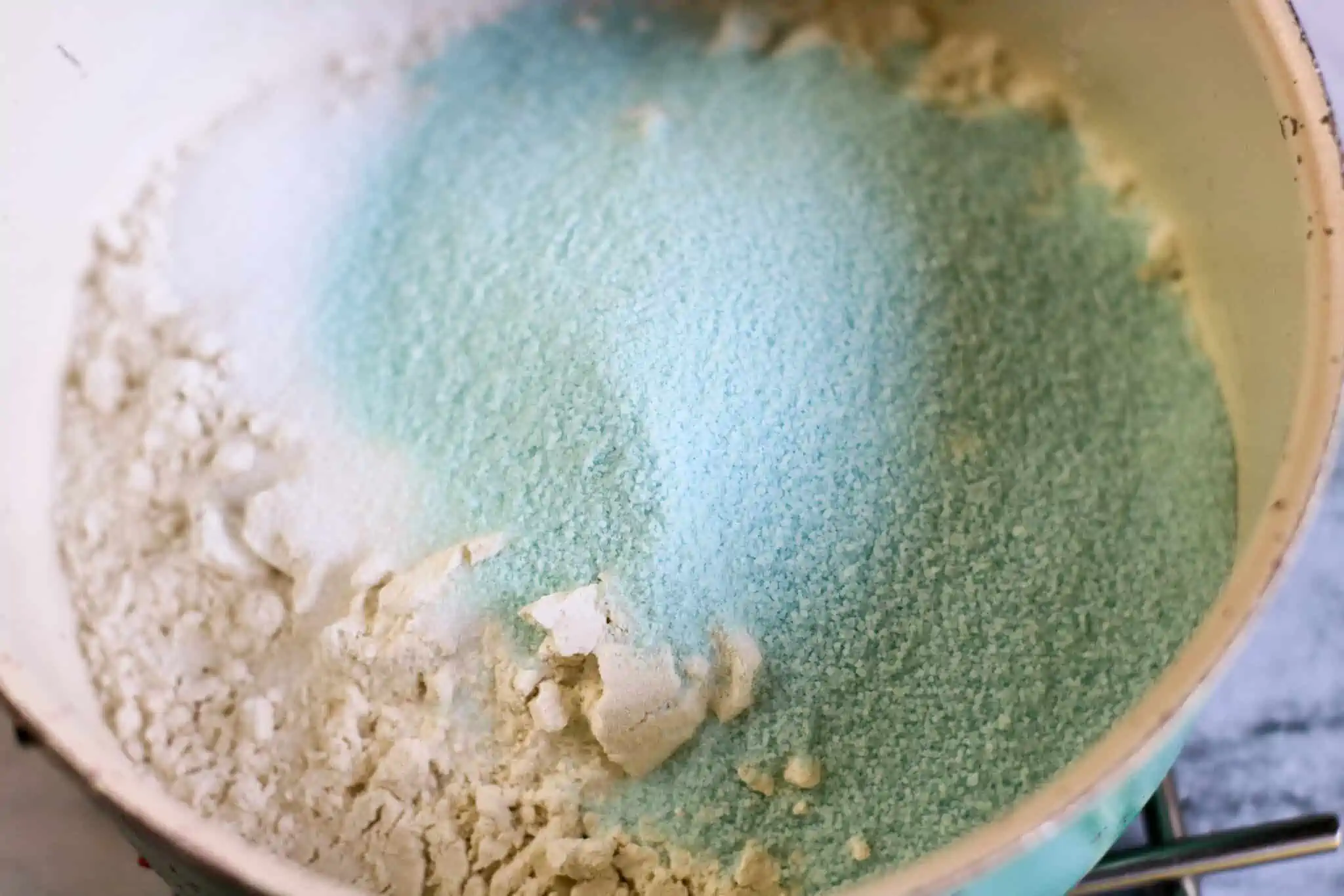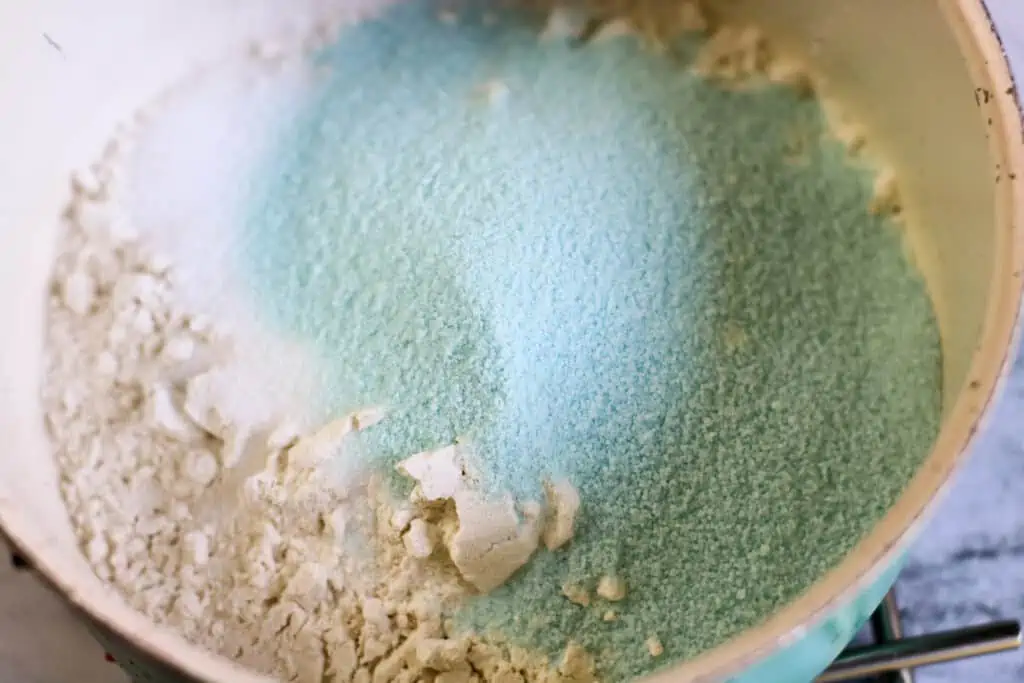 Place the pot over medium heat and cook for 5 to 7 minutes, stirring constantly.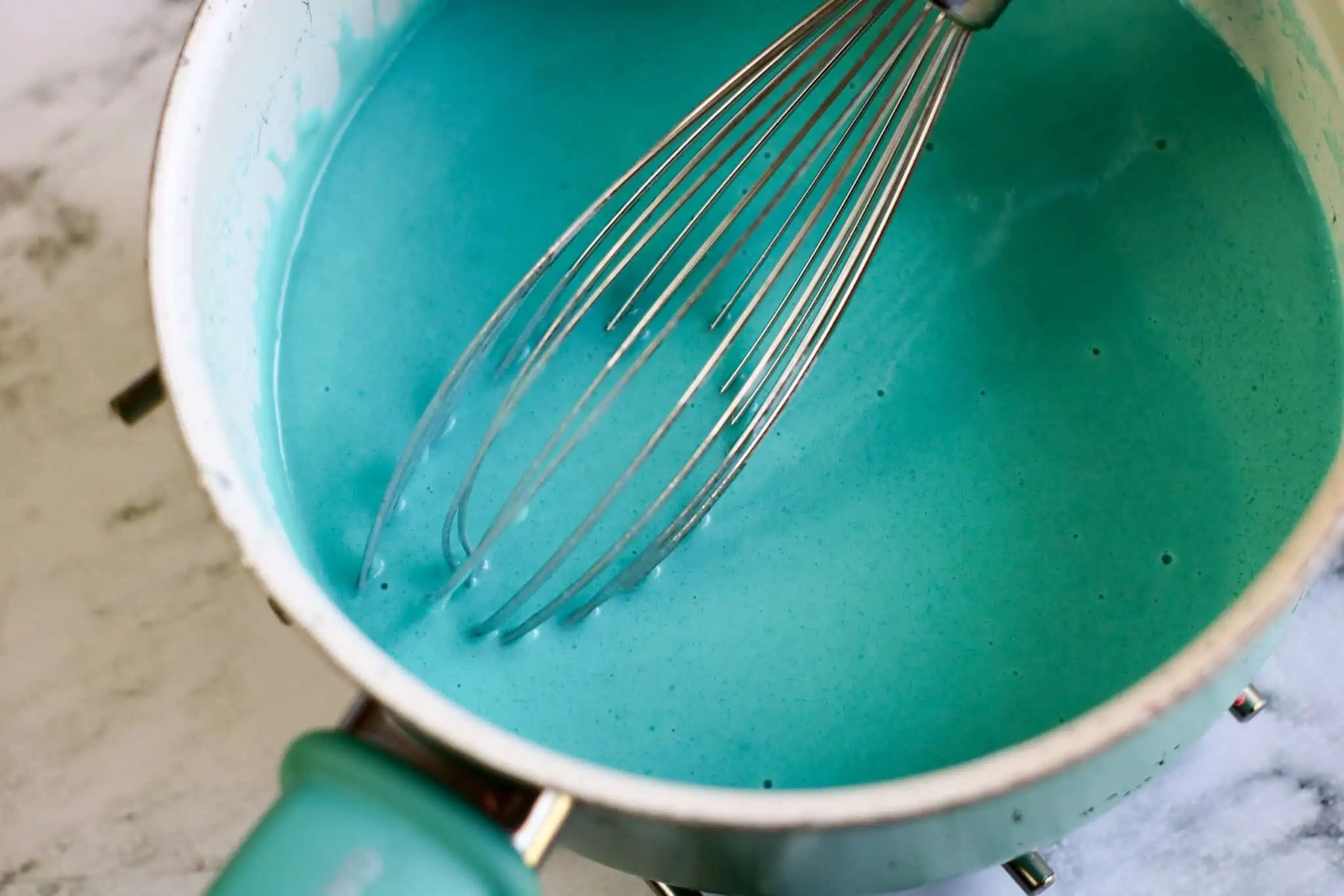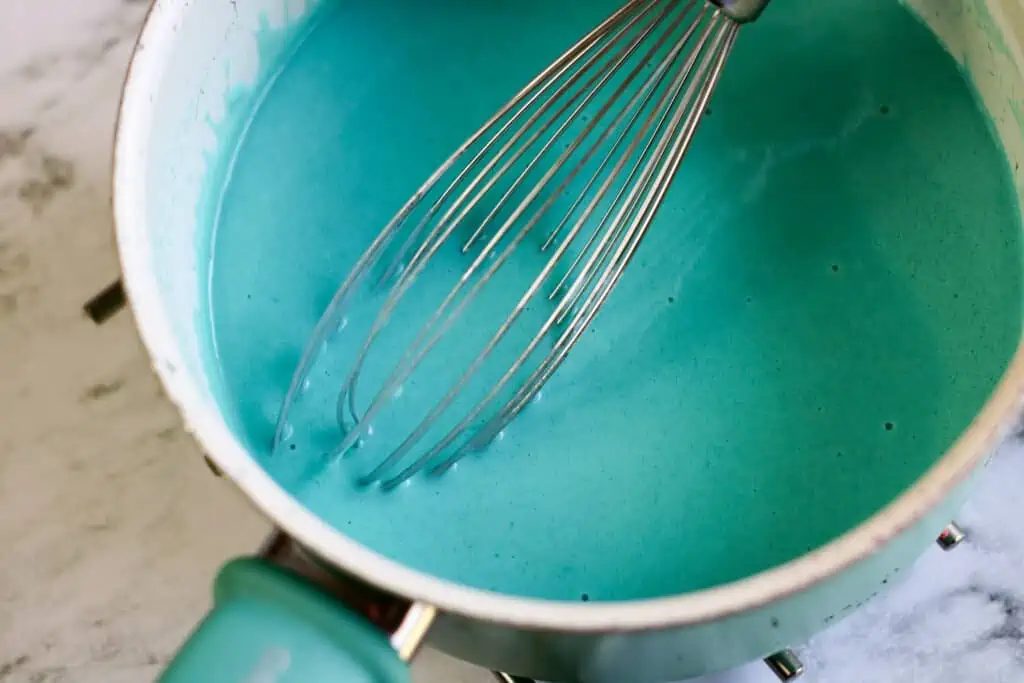 When the dough comes together as a ball and the liquid has absorbed, transfer the dough to waxed, freezer, or parchment paper.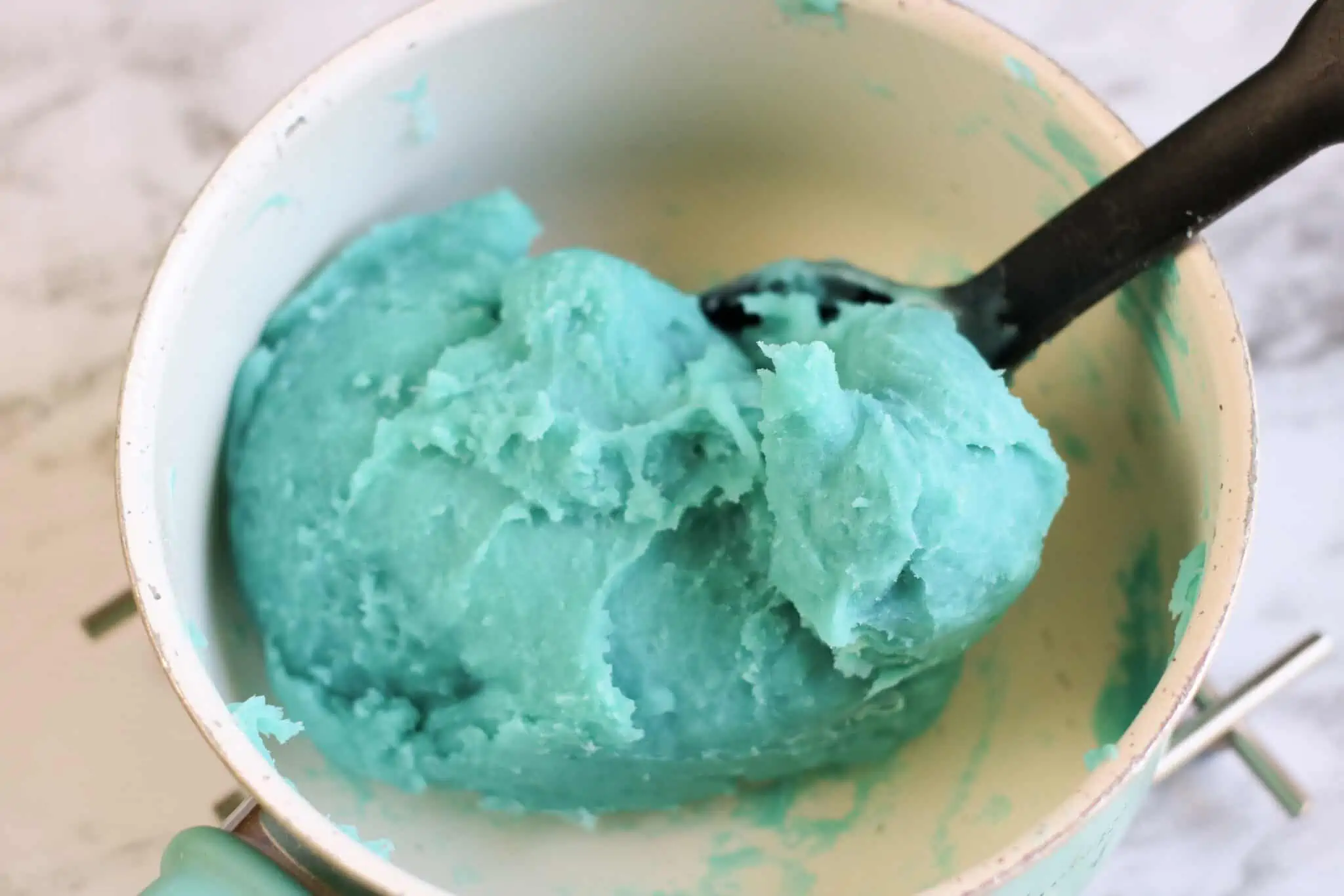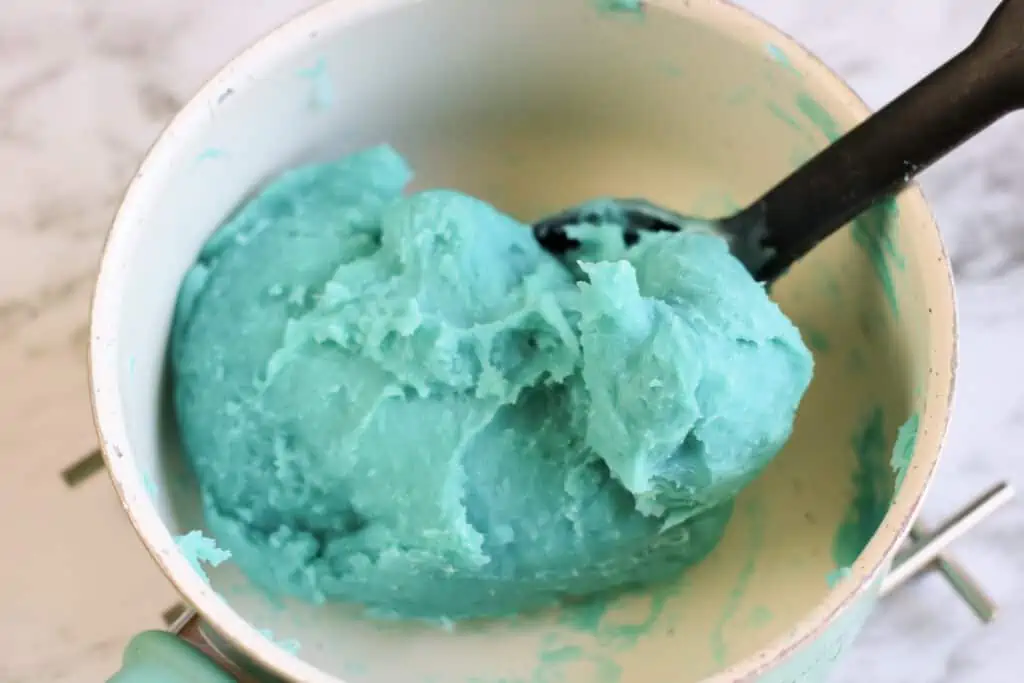 While the dough is still warm but cool to touch, knead the dough until smooth, about 2 minutes.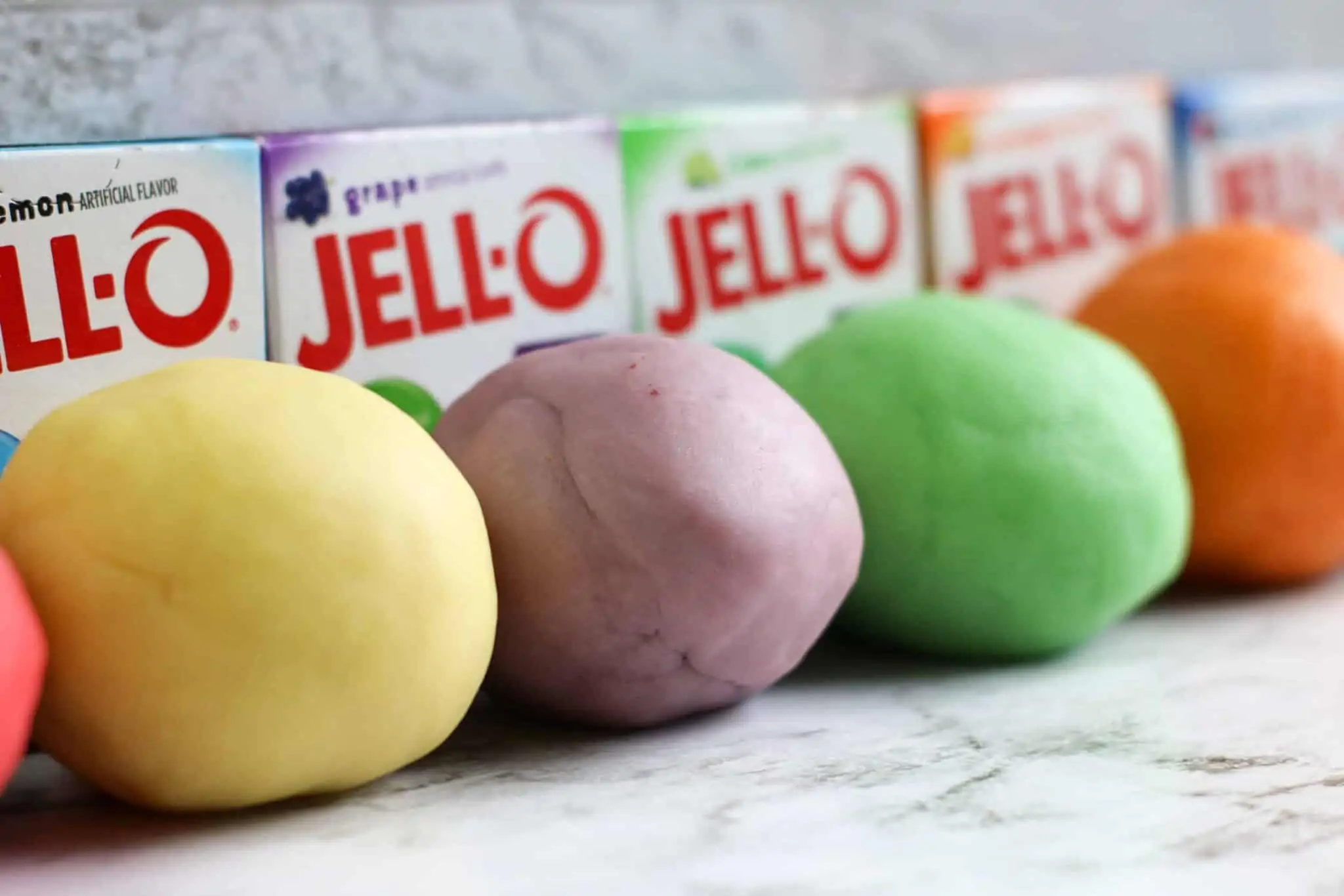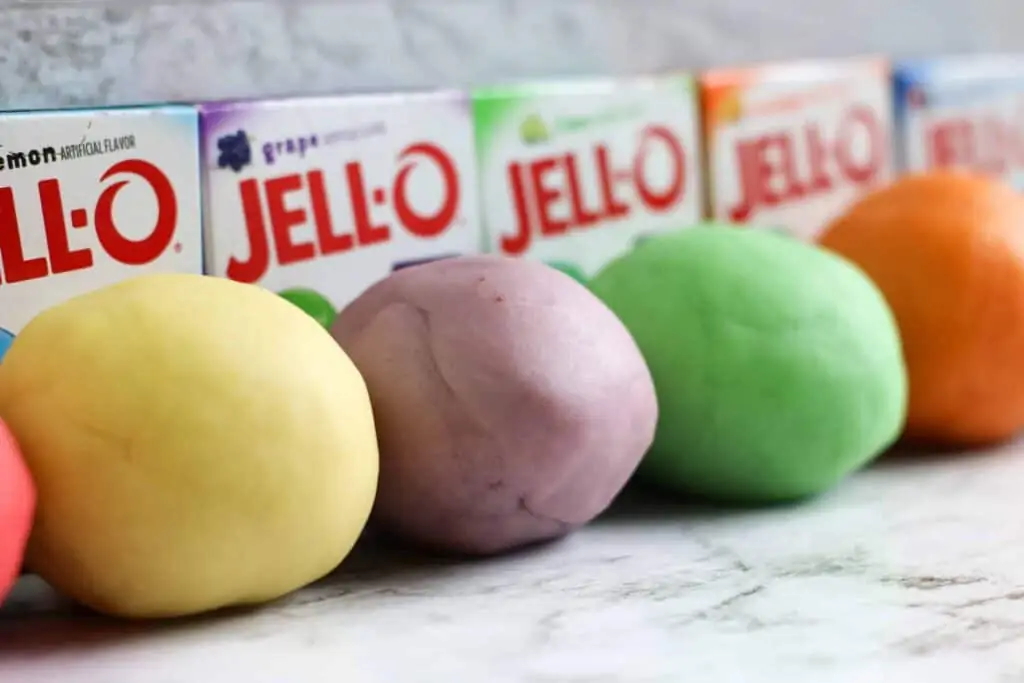 Store in an airtight container in the refrigerator for up to two months or at room temperature for 3 days.
If you liked this DIY Activity, make certain to check out these as well: