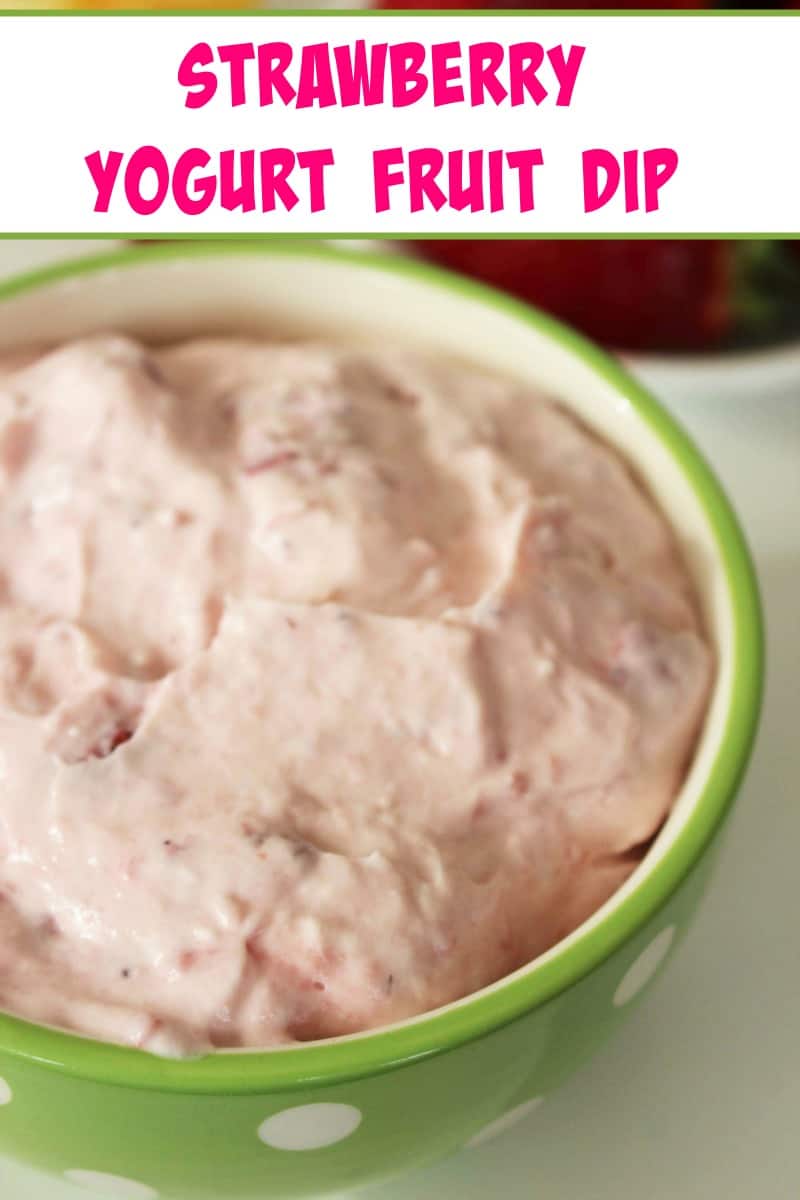 I have been stalking our local strawberry growers because I cannot wait to make all my favorite fresh strawberry recipes again this year!
If there are any strawberries left, I will try eating them with some of this super simple Strawberry Yogurt Fruit Dip.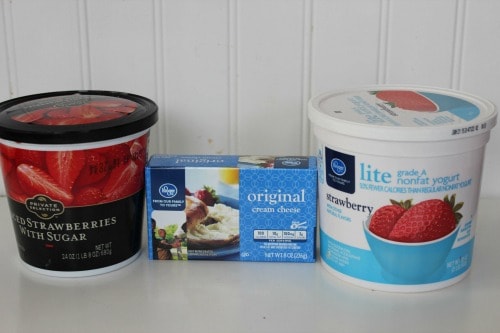 INGREDIENTS
1 cup Frozen Sliced Strawberries, thawed and drained
1 cup Strawberry Yogurt
8 oz softened Cream Cheese
*Optional: I also like to add 1 or 2 drops of Lemon Vitality Essential Oil.
DIRECTIONS
Whip together cream cheese and yogurt until well blended.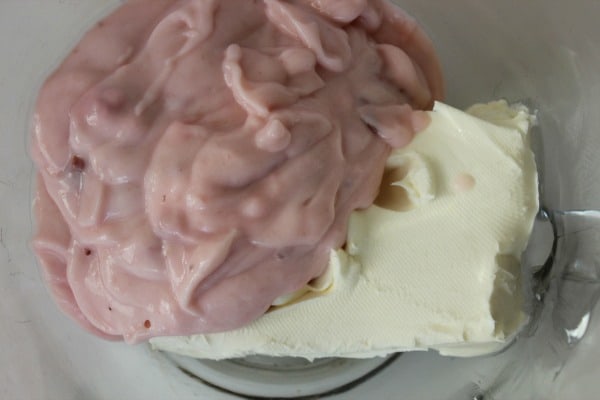 Stir in strawberries until evenly distributed.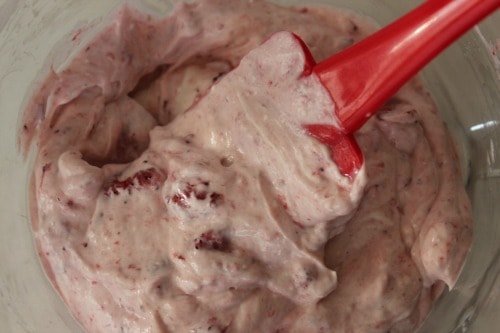 Refrigerate to firm.
Serve with fresh fruit for dipping.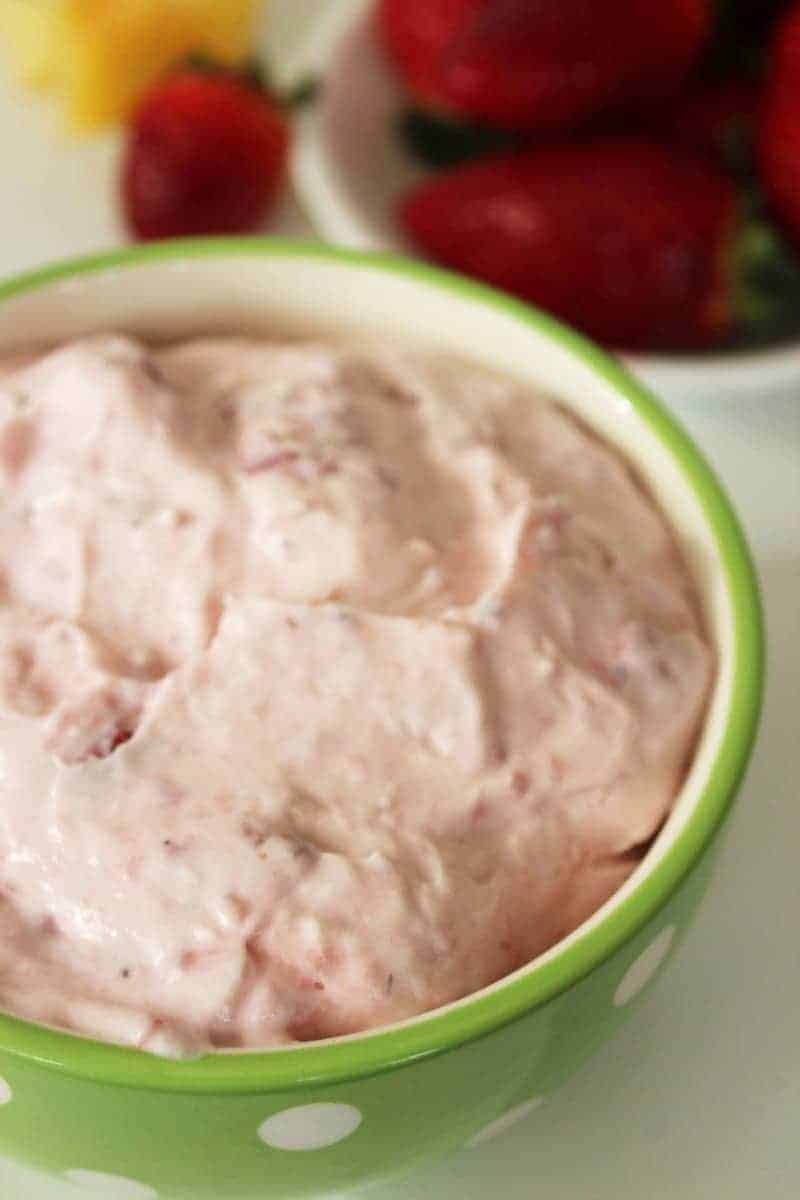 More Strawberry recipes:
Strawberry Lemonade Concentrate