This printable Nutcracker Ballet Stage Kit allows your child to play out The Nutcracker Ballet Story, complete with different stage sets and all of the main Nutcracker characters.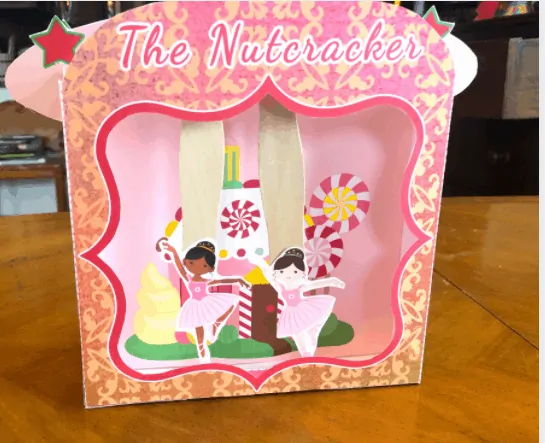 The Nutcracker Story
The story of The Nutcracker Ballet begins with a young girl who has a nutcracker that she treasures.
After a holiday party, she falls asleep holding onto the Nutcracker.
She awakens to find that the Nutcracker Prince has come to life on Christmas Eve.
There is a battle that takes place between the Nutcracker Prince and the Evil Mouse King in this Christmas ballet.
Afterwards, The Prince takes Clara to the Land of Sweets where they are greeted by the Sugar Plum Fairy.
The Prince tells her about their daring battle with the army of mice and she rewards them with a celebration of dances.
The young girl eventually awakes to find it was all just a dream.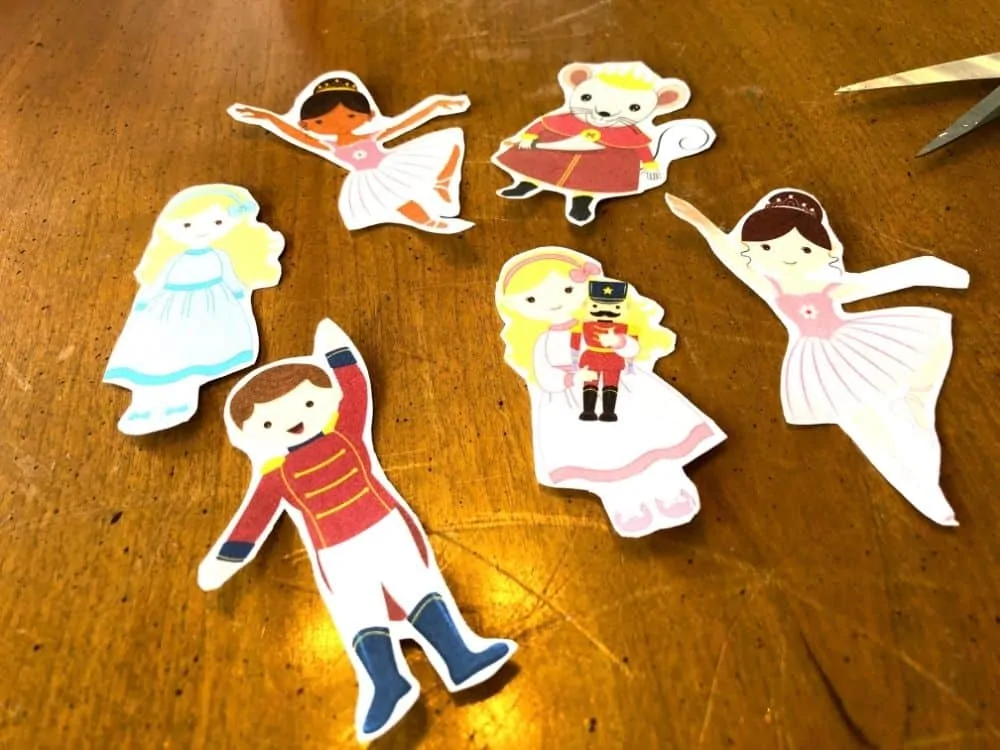 Nutcracker Characters
The main characters in this classic story include:
Clara
Nutcracker Prince
Mouse King
Sugar Plum Fairies
Materials needed to Make the Playset
First you'll need to download and print out the free stage and characters.
7 sheets of card stock paper
color printer
glue
scissors
popsicle sticks or straws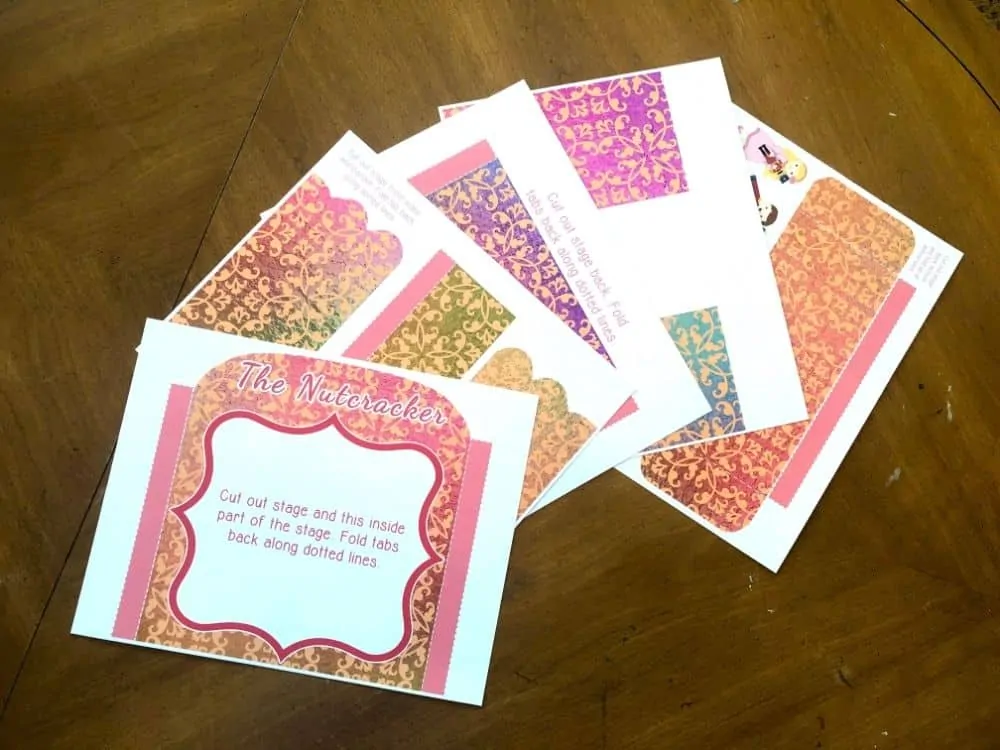 How to Make the Nutcracker Ballet Printable Playset
Cut out front stage and the inside part of the stage. (Be sure to cut off all extra white at bottoms of all pieces.)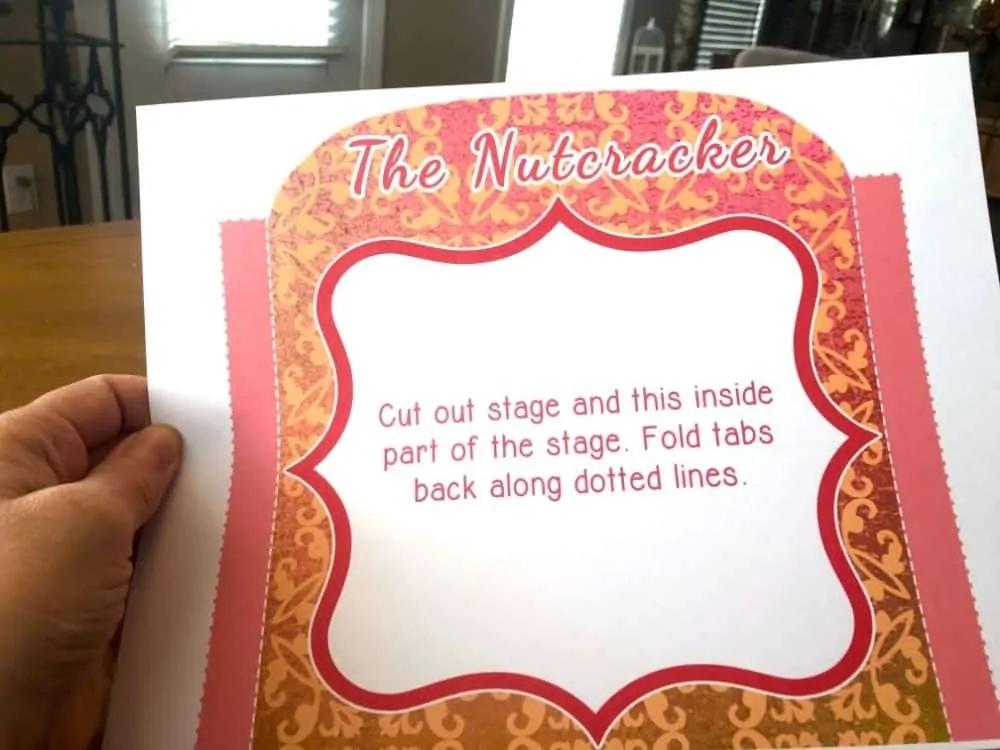 Fold the tabs along dotted lines.
Cut out the sides of the stage front and bottom. Fold tab on the bottom piece along dotted lines.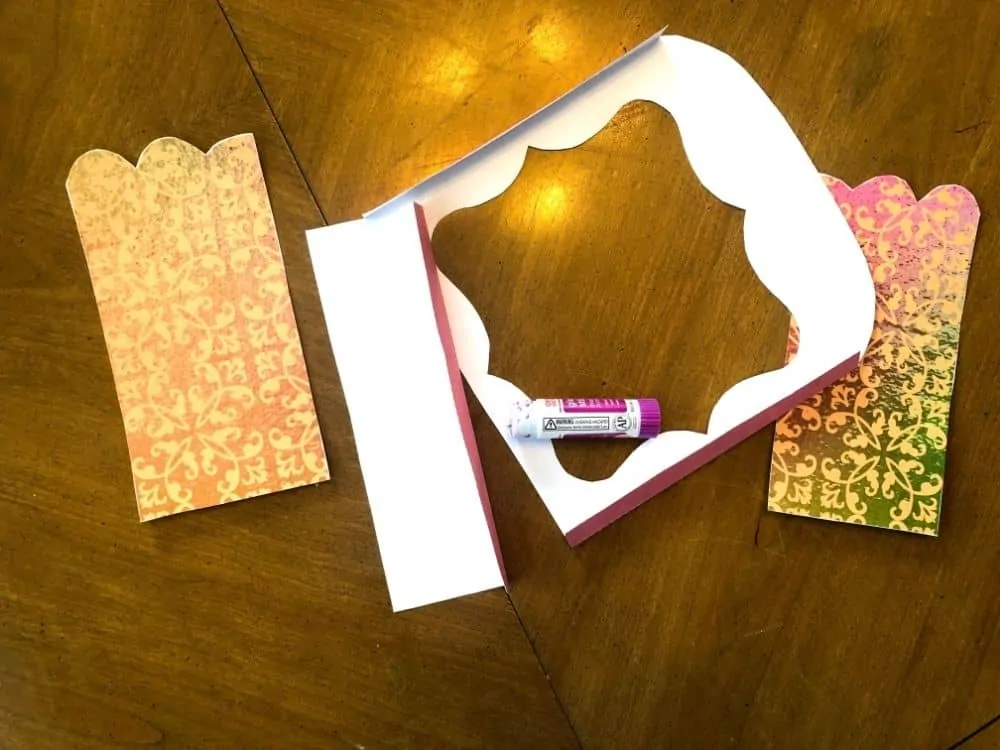 Glue sides and bottom the the front part of stage, using the tabs.
Cut out back of stage and fold tabs along dotted lines.
Glue back sides and bottom piece to the stage back.
You should have two main components of the stage now.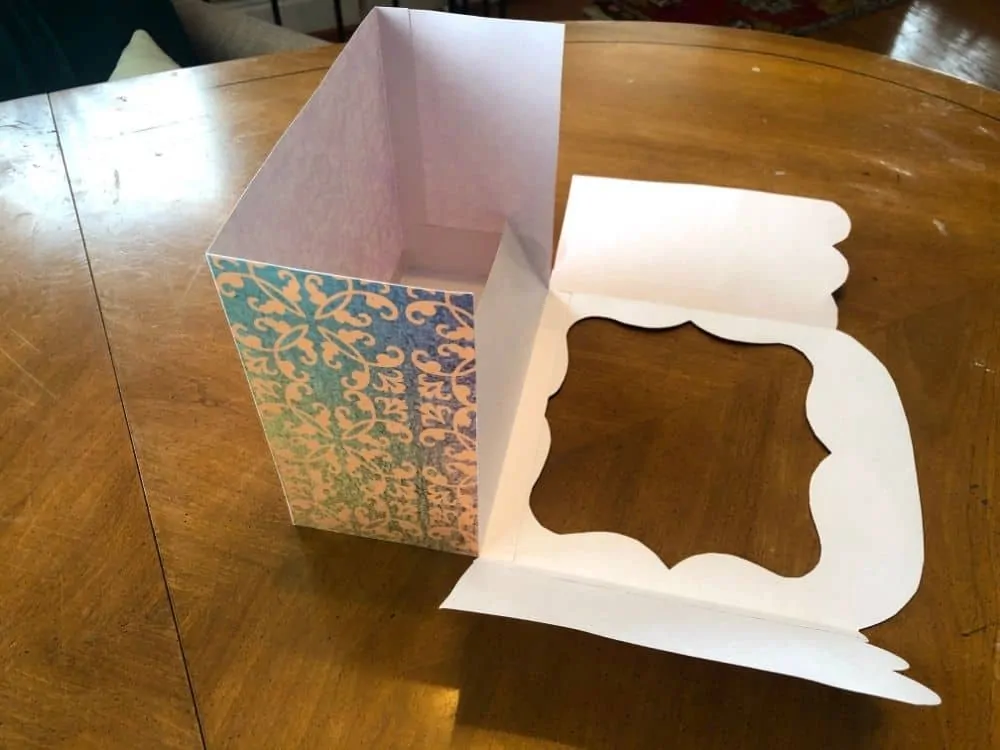 Position the front stage onto the back stage. Make sure front sides end up on the outside of stage.
Glue at bottom and sides thoroughly to make sure your stage is sturdy.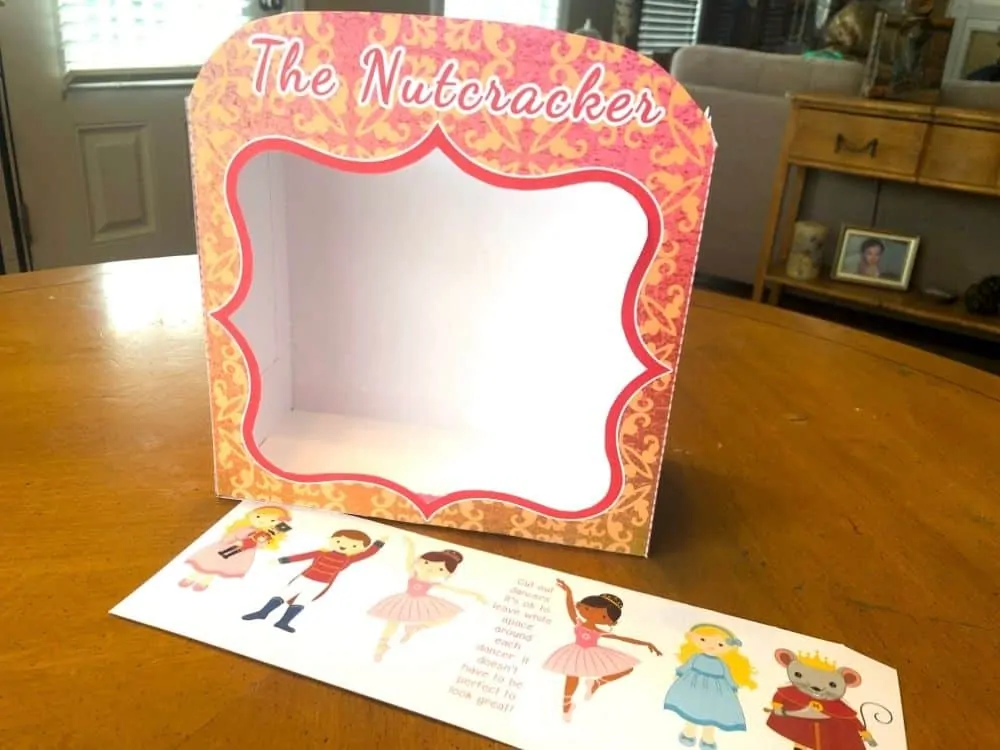 Cut out dancers leaving white space around each, as desired.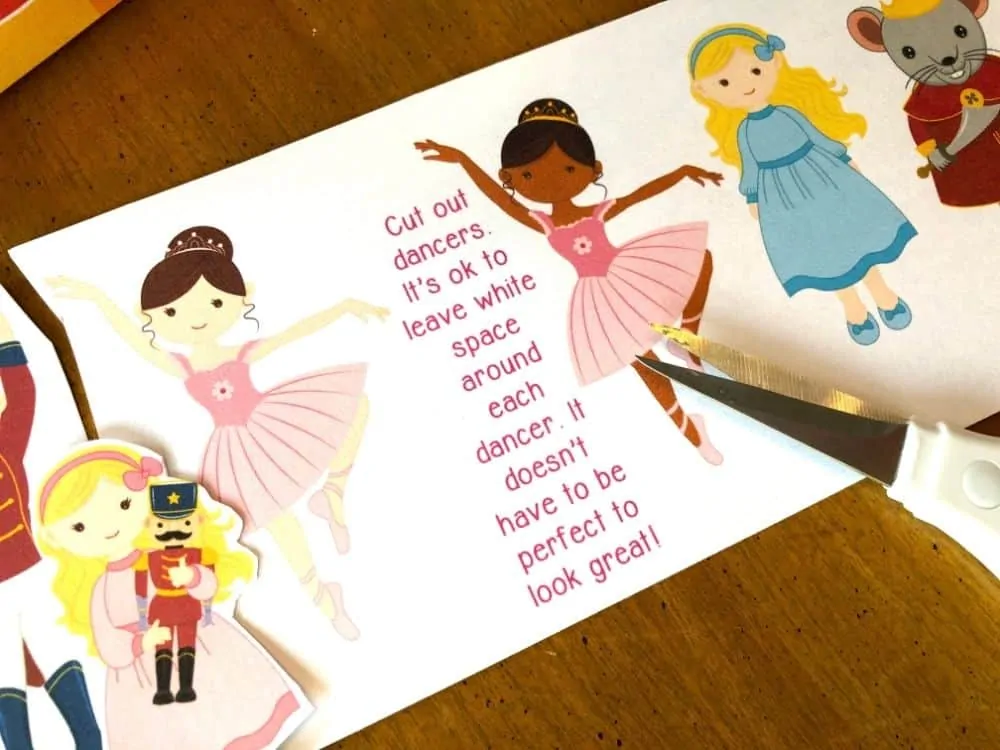 Using craft glue, stick the dancers on the end of popsicle stick or straws.
Allow bottom part of dancer to hang free.
Cut out both stage scene backgrounds.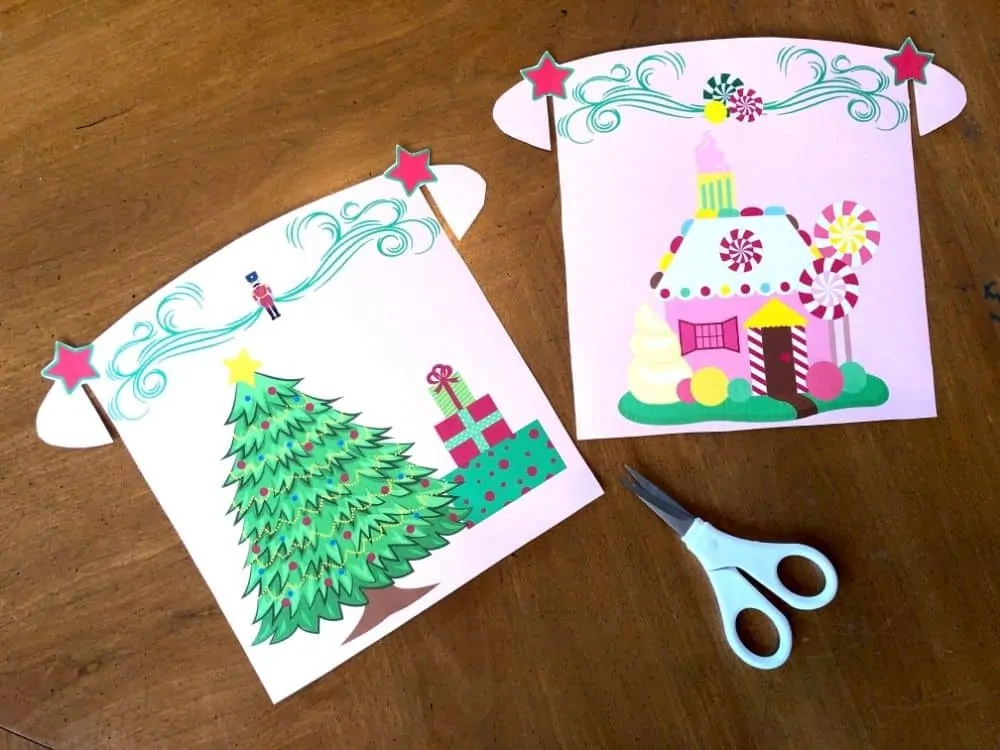 Guide the backgrounds into stage box, hanging them using the cut out slots.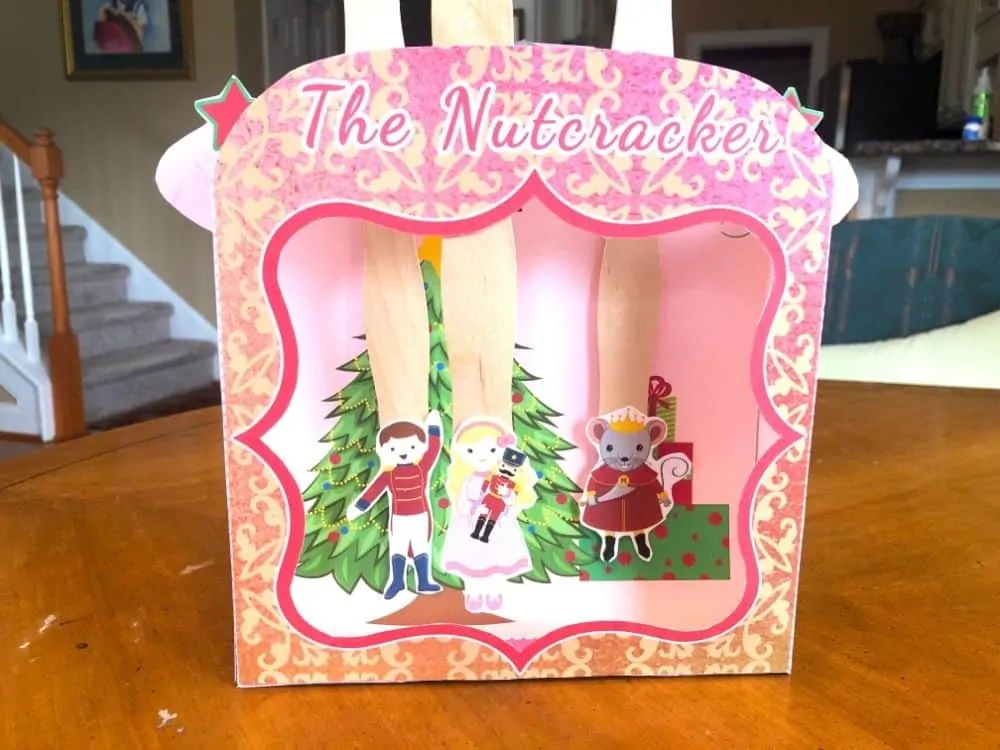 If you like this Christmas Activity, you'll love theses ones too: