These Elderberry Gummies are a great way to keep your family healthy during the cold and flu season this year.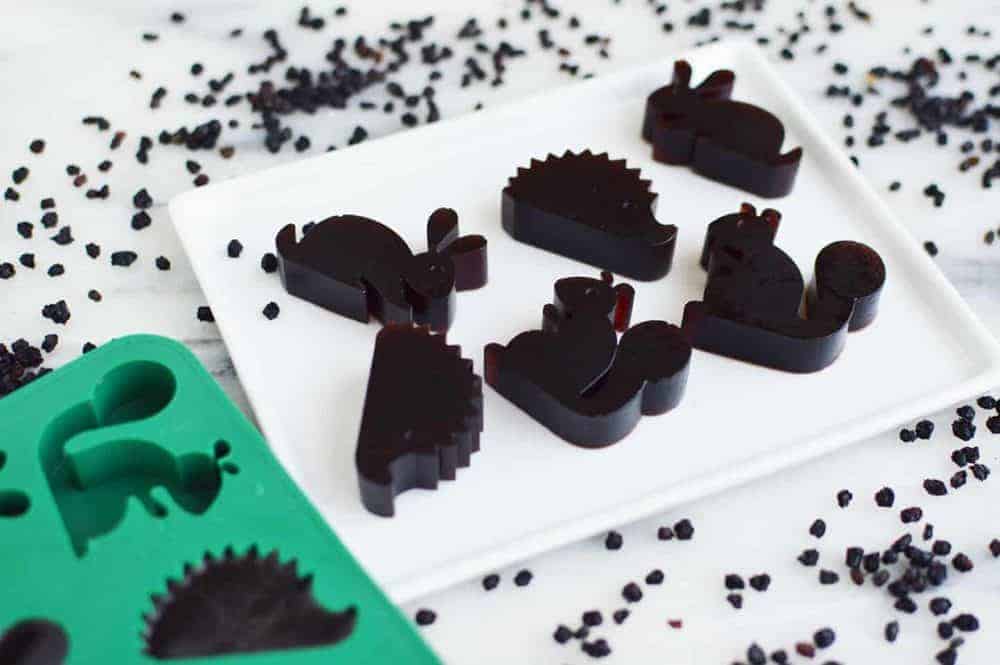 What are Elderberry Gummies Good For?
Elderberry is known to help fight against the flu and other sickness, and has been used by many to keep their immune systems strong and healthy against viruses during the cold and flu season.
It is so easy to make health boosting gummies that can help keep your family well all year long. But sometimes you need to try something that is known to help specifically when it comes to combating the flu.
This elderberry flu and cold busting recipe is sure to be a hit with kids of all ages and it is super easy to make too!
You can use homemade elderberry syrup or store bought elderberry syrup
for this recipe.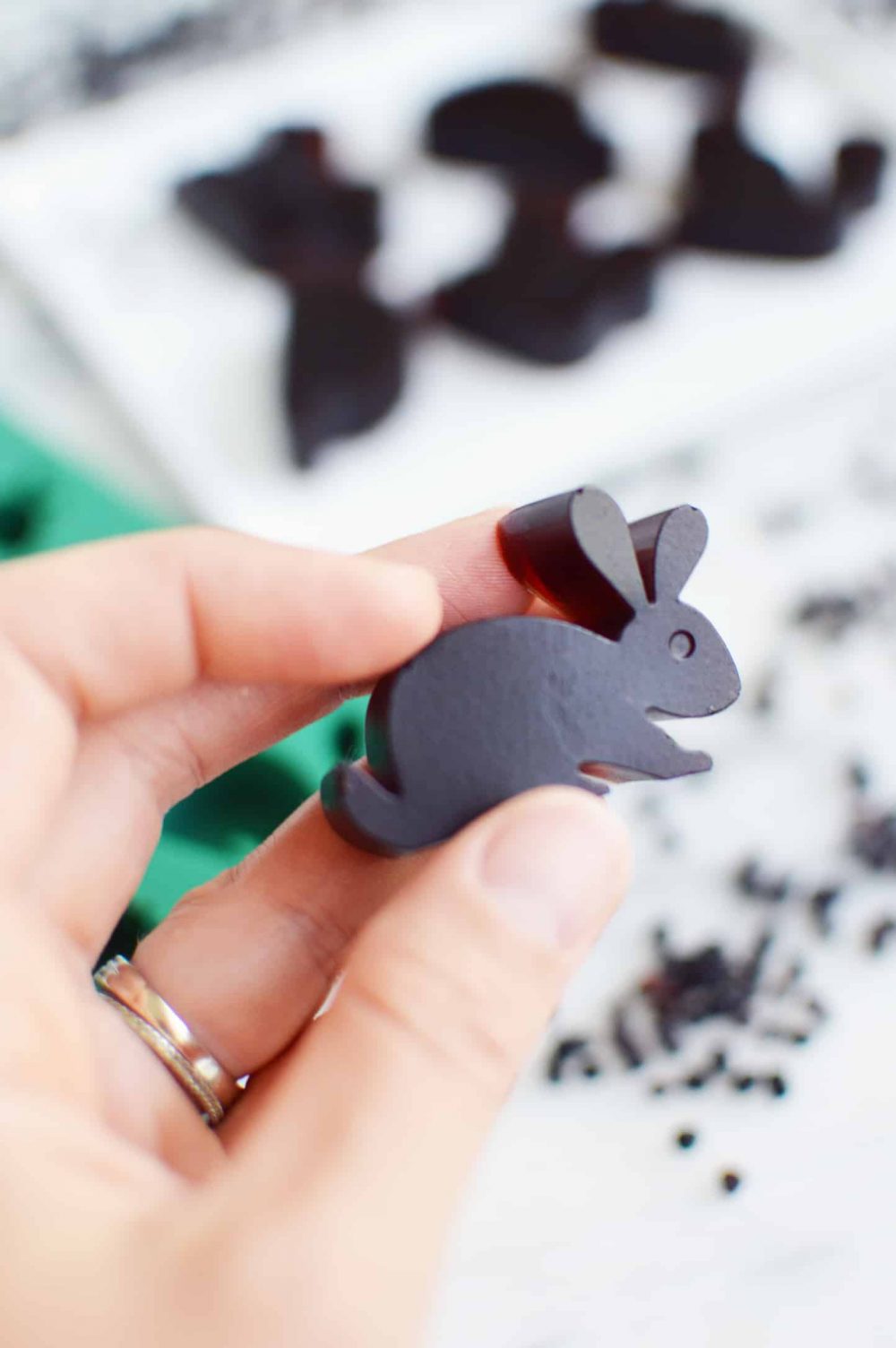 Elderberry Gummies Ingredients
OPTIONAL: You can add any of the Vitality Essential Oils for an extra boost of wellness. These are GMO free, dietary essential oils of the highest quality that each have different health benefits.
Lemon, Clove, German Chamomile, Nutmeg, Citrus Fresh, Longevity, Frankincense, Copaiba, Thieves and any other citrus oils would be great Vitality essential oils ones to add!!
If you aren't sure which one to choose, head over to Google and type in "The Benefits of_____" and fill in the blank with each oil to see why you would want to choose that one.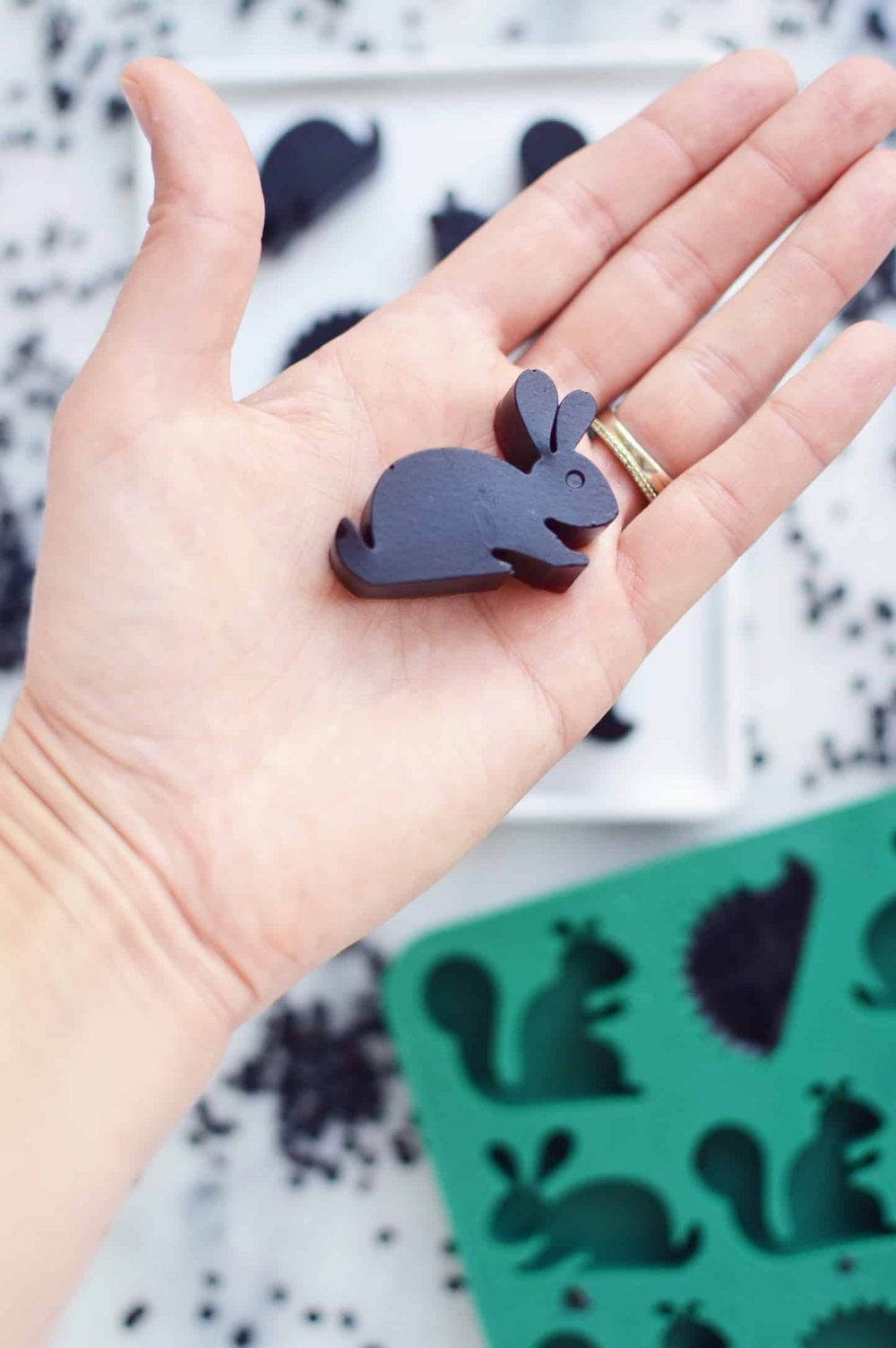 Be careful not to use water that is bubbling or boiling. If the water is too hot it will kill off some of the health benefits of the raw honey typically found in elderberry syrup).
You can use either silicone molds for the elderberry syrup gummies, similar to these ones shown in the images, or you can lightly coat a glass dish with coconut oil.
This is the exact tray used in this recipe.
This recipe will make more gummies then just this one silicone mold worth, so you'll want to be prepared with a couple molds or dishes.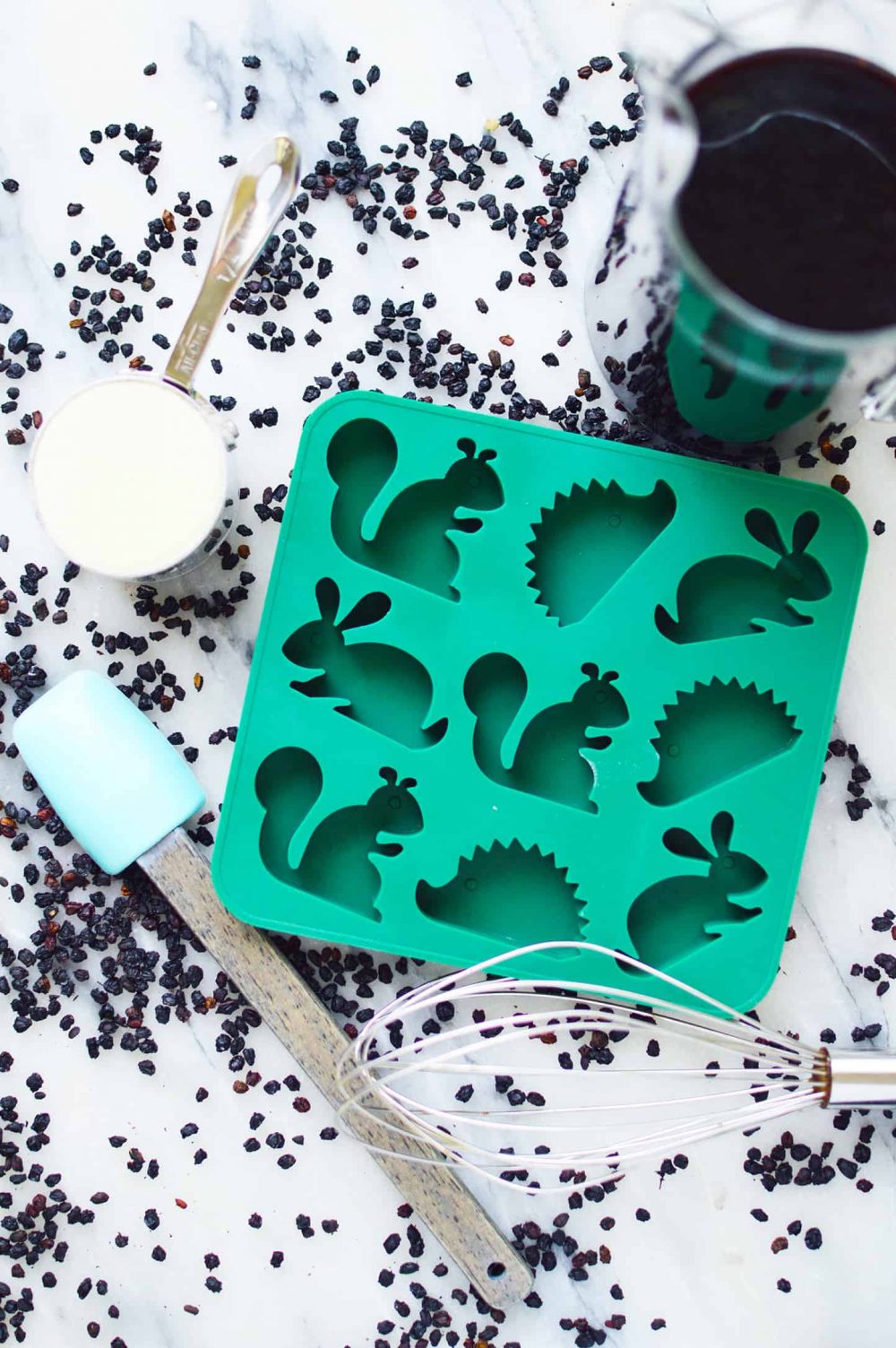 Saving Dollars and Sense Tip: Try to have everything measured out and ready to go before starting to mix.
This will help make sure you'll be able to transfer the mixture before it starts to set up. I find it helpful to set silicone molds on a tray or flat plate before pouring the liquid.
That helps to keep the mix from spilling out as you transfer to the fridge.
Elderberry Gummies Recipe
Divide the elderberry syrup into two portions that are ¼ cup and ¾ cup.
Heat the water, making sure it isn't too hot.
Whisk the gelatin into the ¼ cup of cold elderberry syrup until it's thoroughly combined and starts to be rather thick.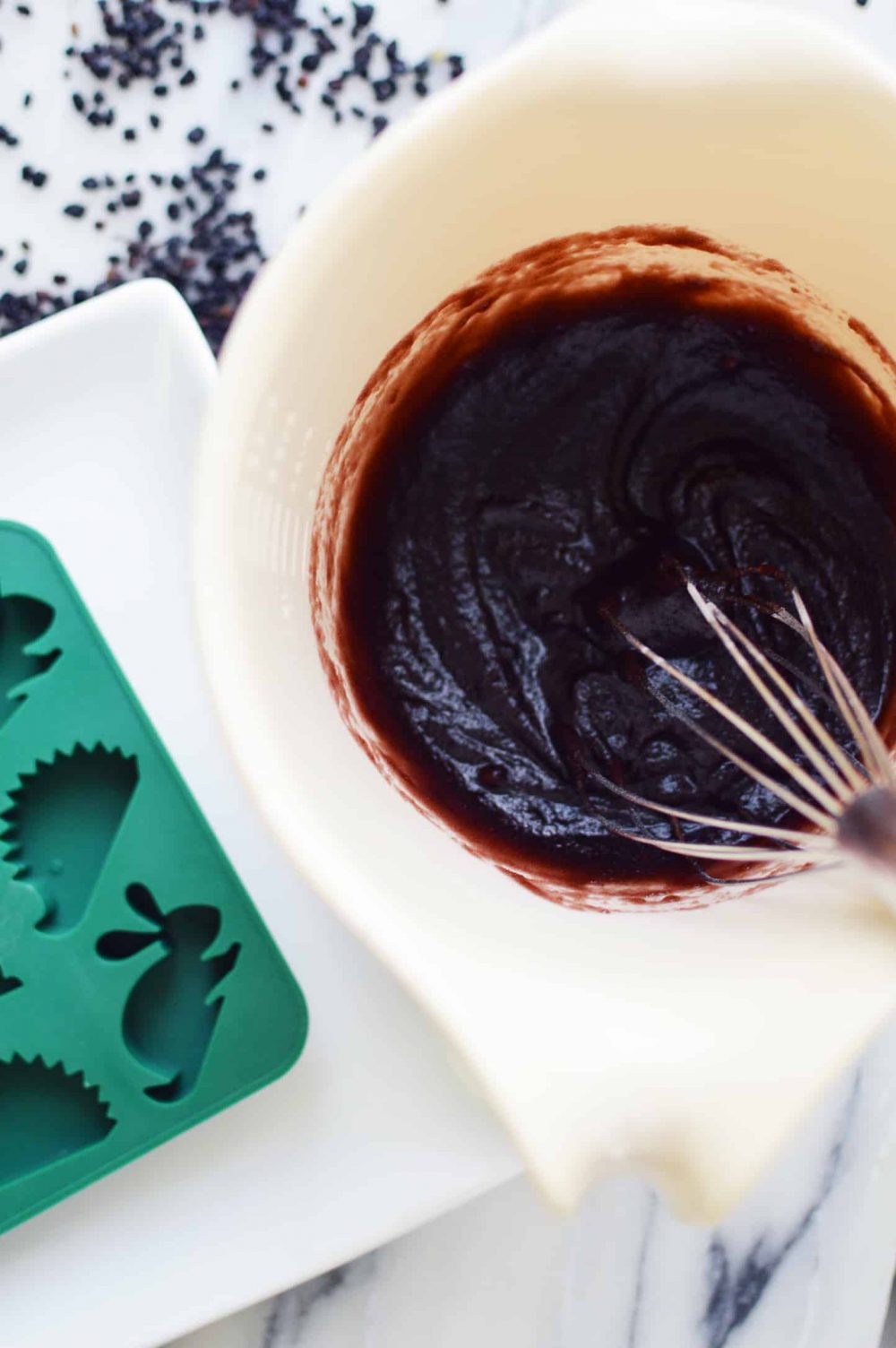 Quickly pour in the hot water and continue whisking until it is completely smooth.
Pour in the remaining elderberry syrup and stir again and then immediately pour into the silicone molds or glass dishes.
Transfer the trays and dishes to the refrigerator and chill until solid and they come out of the molds cleanly.
If you choose to use a glass dish instead of a silicone mold, you'll have to cute the gummies into small squares once they are solid.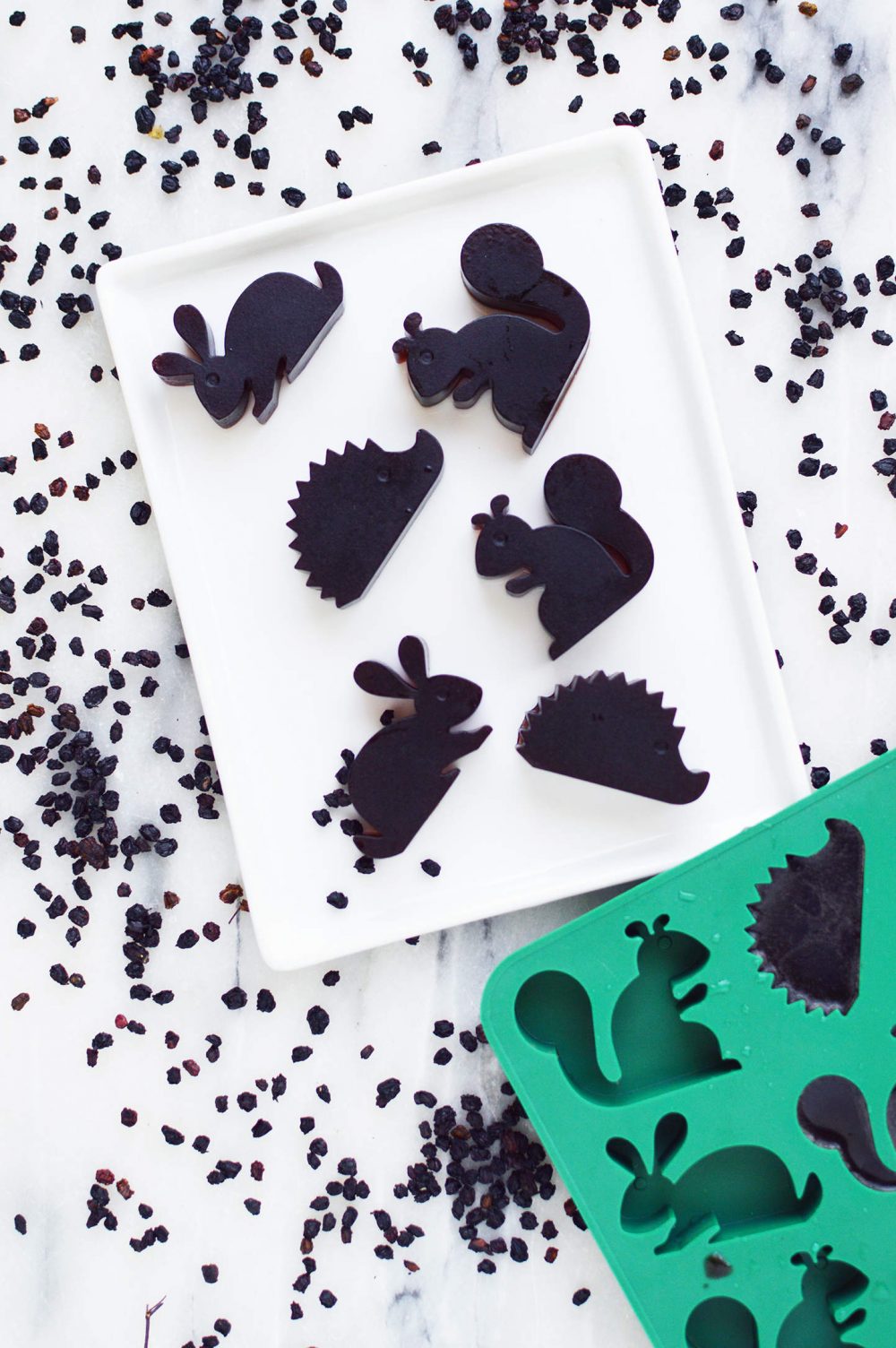 Store them in an airtight container, they do freeze pretty well too.
These are typically gone in about five days or less, but they probably keep nicely for up to a week in the fridge though.
How to Use Elderberry Gummies
Take one daily to avoid the flu altogether.
If you do end up getting the flu, you can take these Elderberry Gummies every few hours as needed, to help speed up the healing process.
You might also want to try these homemade vapor disks.