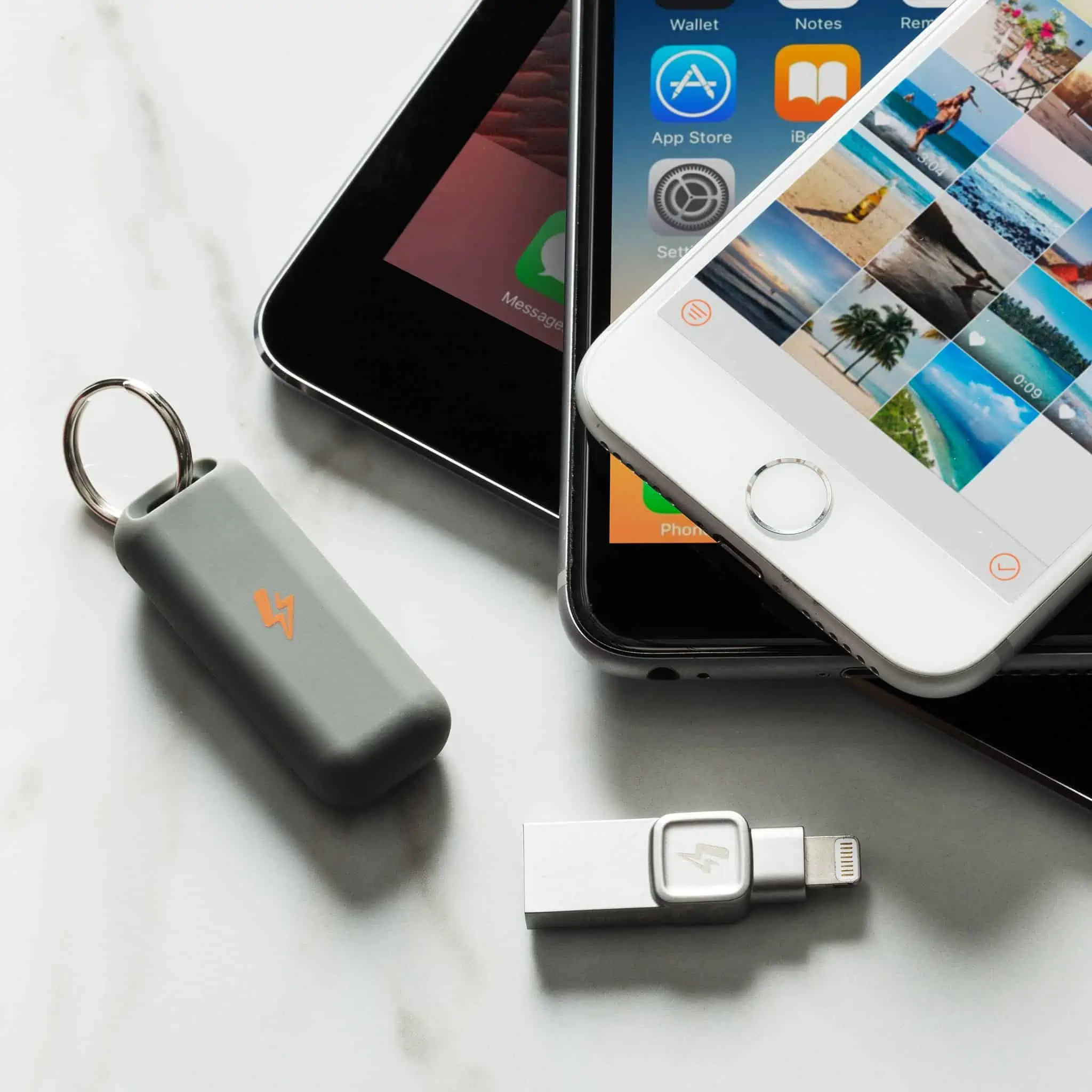 It's Back to School time and I am partnering with Kingston for a fun giveaway to celebrate the return to schedules, activities and organized living once again.
If you are anything like me, you find yourself taking pictures and videos on your phone all day long.
I dread the "storage is full" notification that I receive from my phone all too often and hate having to decide what to erase on the spot in order to make room for more.
Thankfully I no longer have to do that!!
There is now an external flash drive for your iPhone!!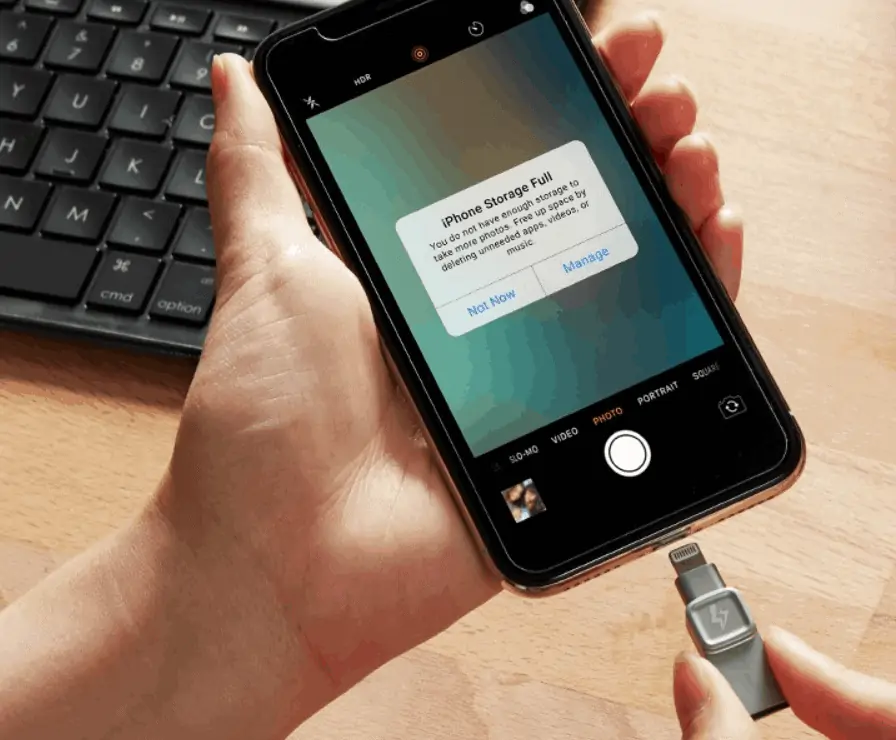 That's right! I was recently sent a complimentary Kingston DataTraveler Bolt Duo to try for myself and share my honest opinions with you.
Of course, I said yes when they asked if I would be interested in trying it out because I am constantly dealing with a full iPhone storage. I take a ton of photos of all kinds of things all day long and it seems like I get the storage is full notice at the worst possible moments.
My new Bolt Duo allows me to take another 16,000 photos or shoot another 4 HOURS of video!!
Now with the price drop, it's an even better value. Grab a Bolt Duo today with this Back to School offer, while supplies last.
The Bolt Duo comes at the following sizes and prices, so you are sure to find the right fit for your lifestyle and budget.
32GB: $34.99 (original price: $59.99)
64GB: $44.99 (original price: $89.99)
128GB: $69.99 (original price: $119.99)
Provides students (and parents) extra storage and helps to stay connected ensuring mobile life goes on without interruption.
Used to preserve memories – Back up photos and videos to free up iPhone space
Focus on lifestyle and experience
Allows transfer of photos, videos and PDF's through app
Ability to shoot photos/videos directly to Bolt
Key to user experience is the app which is needed to use the Bolt (App Store – Download free 'Bolt' app)
Designed to be used with iPhones & iPads (iOS 9.0+)
USB 3.1 Type A + MFi certified Lightning connector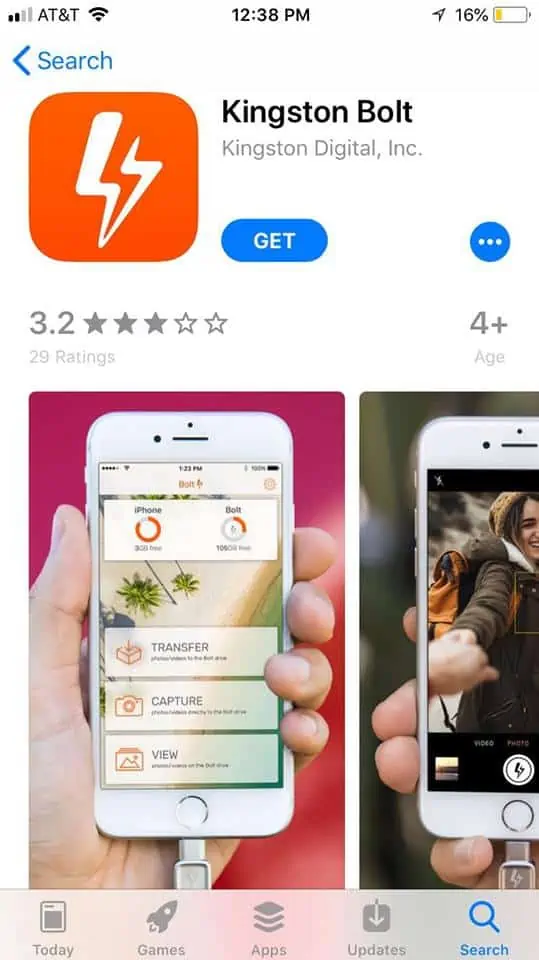 It's super easy to use and I love that there is a keychain holder so you can easily have it with you anytime you need it!
Just download the FREE Kingston Bolt app and follow the simple instructions on your screen.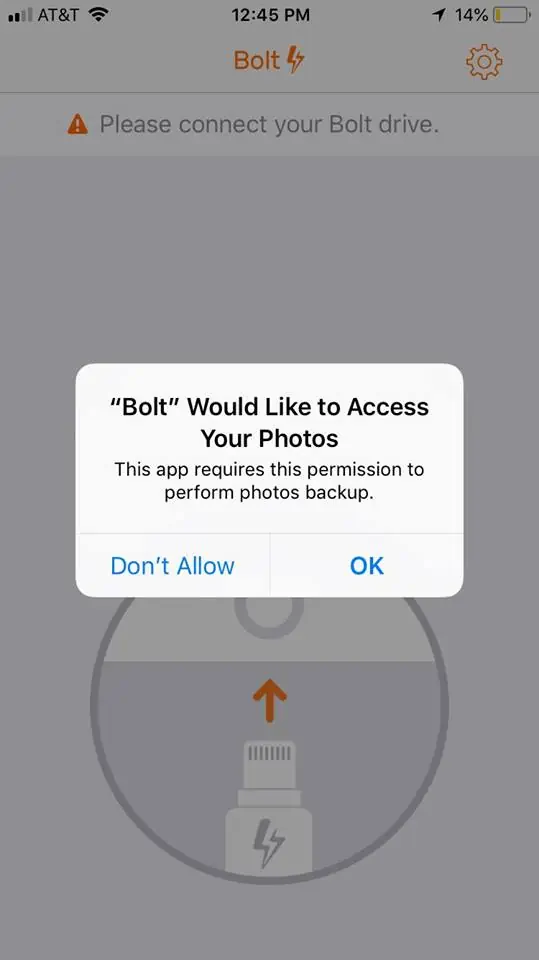 The first step is to give access permission to the Bolt app. Obviously this is necessary so that it can access your photos and videos.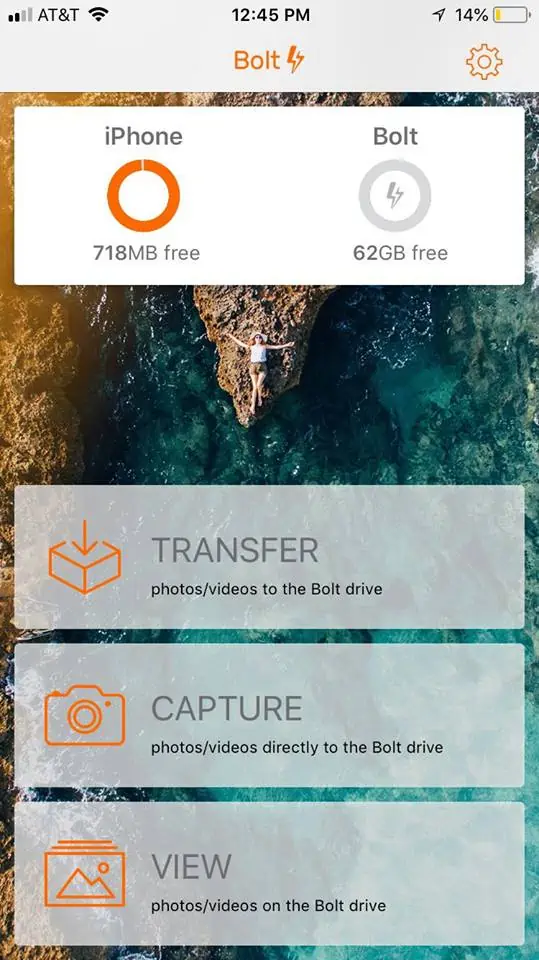 Then you can choose to transfer or view your photos or use the app to take photos or videos directly to the Bolt Duo.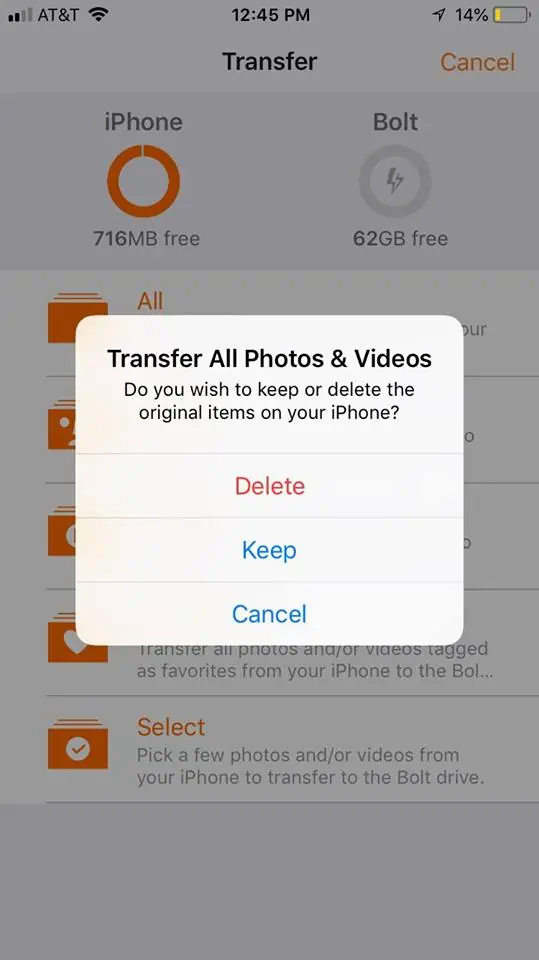 Then you will get to choose if you want to keep your photos on your phone after they have been transferred to the Bolt Duo or delete them. I chose to keep mine the first time because I was just a little nervous that something could go wrong and I would lose everything.
Thankfully everything worked smoothly.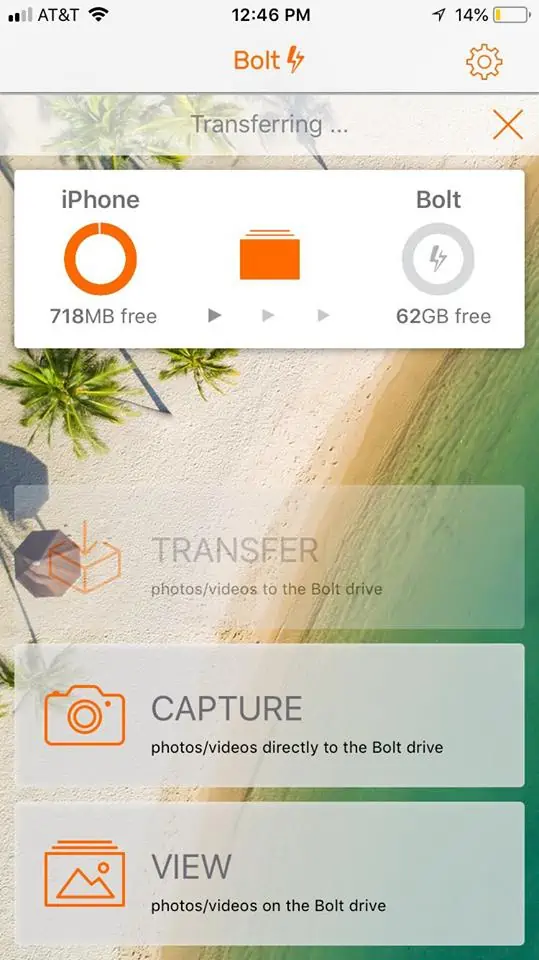 It did take a while for everything to transfer over, but as long as you don't remove the Bolt Duo during the transfer, you can still use your phone for other things while the app is working in the background.
That's it! SO easy to use and super convenient too. This little device is going to be a lifesaver the next time I just have to get one more shot!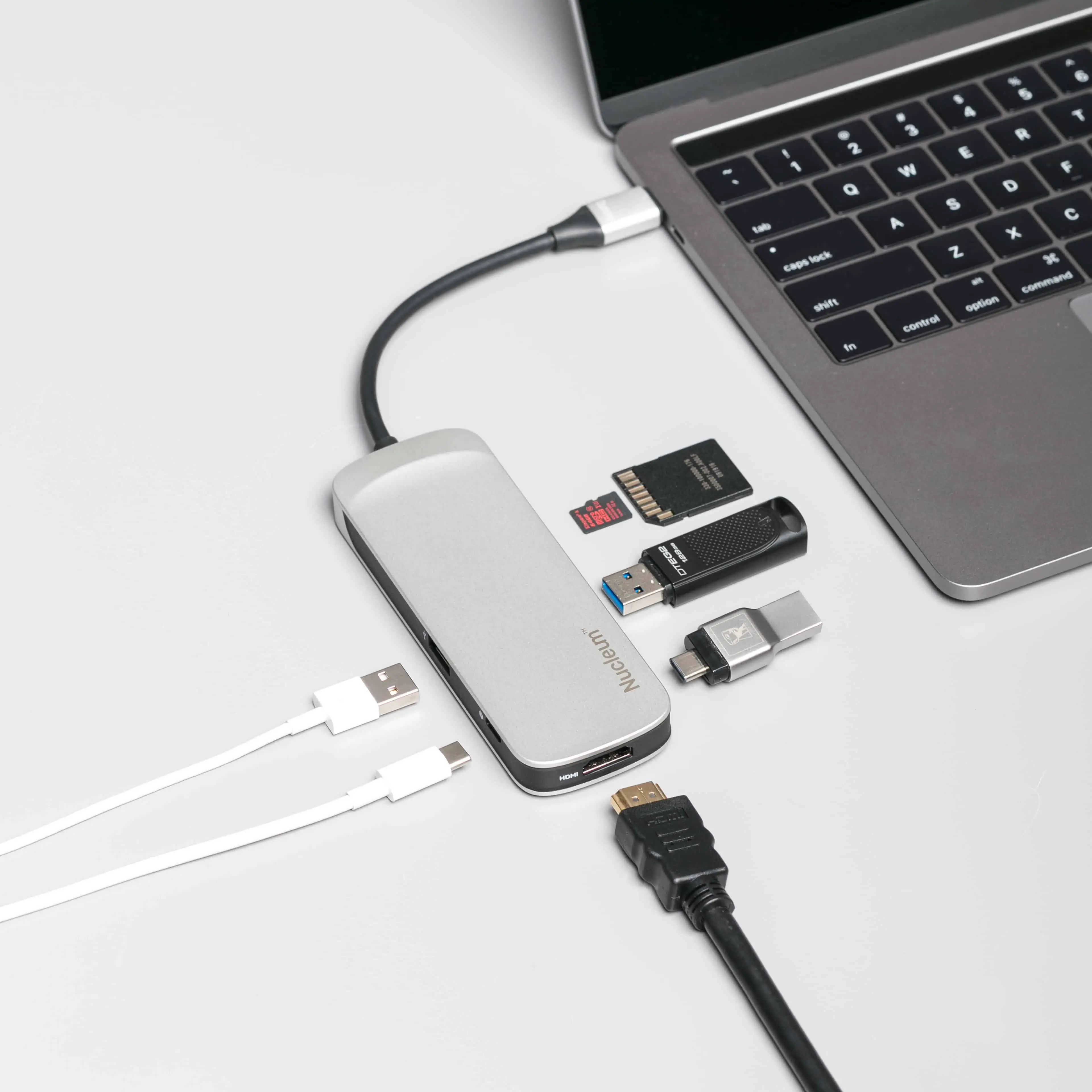 I also wanted to share the Kingston Nucleum with you which is on price drop right now for $49.99 (original price: $79.99).
Kingston Nucleum- Positioned for 2016 & newer MacBook users, now students (and parents) can connect up to 7 devices at once and keep the creativity flowing.
Ports Include: USB-C (power input), USB-C (data), HDMI, USB-A (x2), SD, MicroSD
All 7 ports can be utilized at the same time
Only one port is used for power import (some competitors dedicate 2 ports out of 6 for power)
Power Delivery Pass-Through
You can power your MacBook/Device while simultaneously charging a phone AND running your external hard drive
Best layout for maximum output to mitigate interference
Shielding on USB receptacles
EMI protection (Electromagnetic Interference)
Prevents interference with WiFi devices (other hubs, wireless mice, keyboards, etc.)
Placing USB ports opposite each other (as opposed to side by side)
To maximize space and allow for more room to plug in a wider range of devices (which helps reduce EMI)
HDMI input
Supports Multi-display and video out on mobile devices (i.e.: Samsung Galaxy S8, Microsoft Lumia950)